*Jaime received a pair of SlimSation Pants to review. Opinions are her own.
Of course we all want to appear thinner, especially after having a baby or three.. I  know I could use some smoothing down and toning up! By golly I sure could!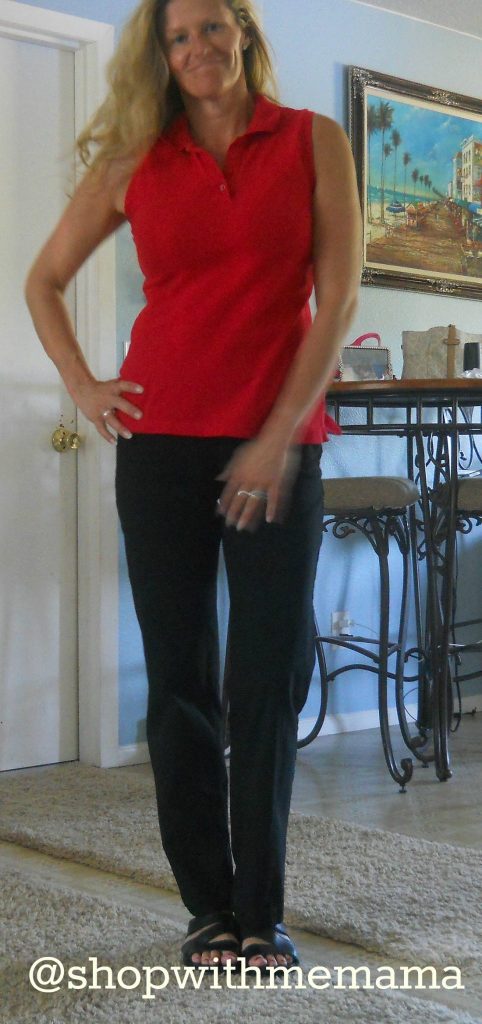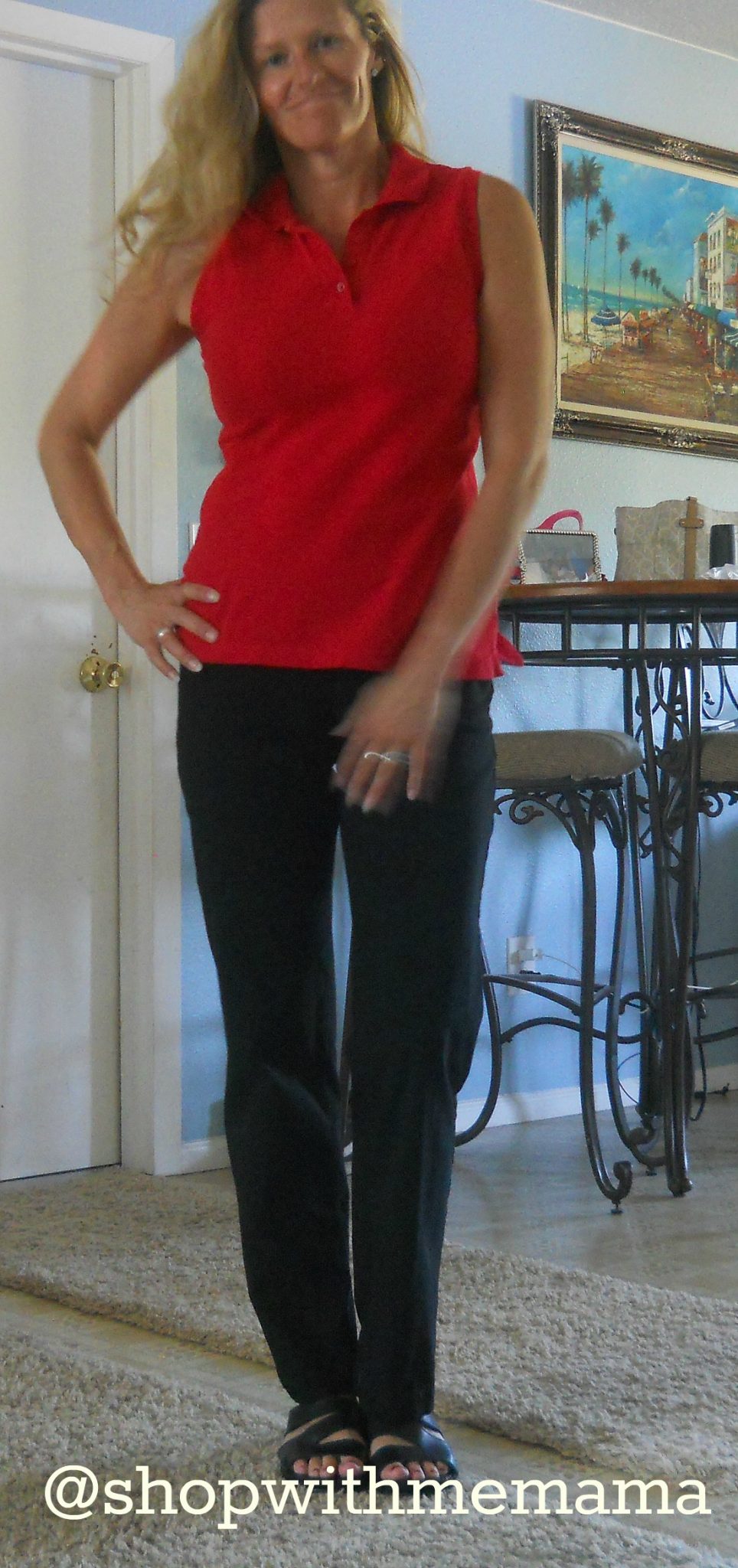 If you are looking for a pant that nips, tucks, whittles and shapes than you should check out the SlimSation Pants!
My friend, one of my product reviewers, wanted to test these out for me. She just had a baby about 5 months ago and really needed a good pair of nice work pants that could not only move with her busy body, but give her some smoothing and lifting too! I  introduced her to the SlimSation pants and she was very excited to review them and share her thoughts about them, with you!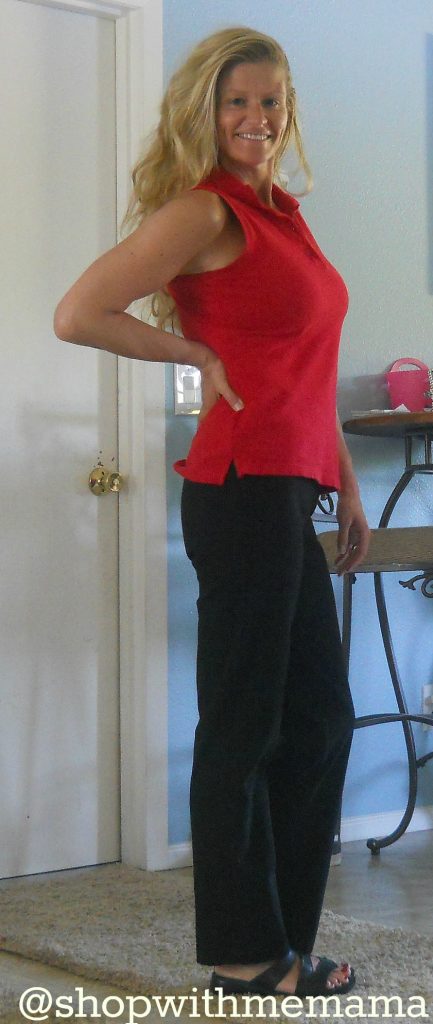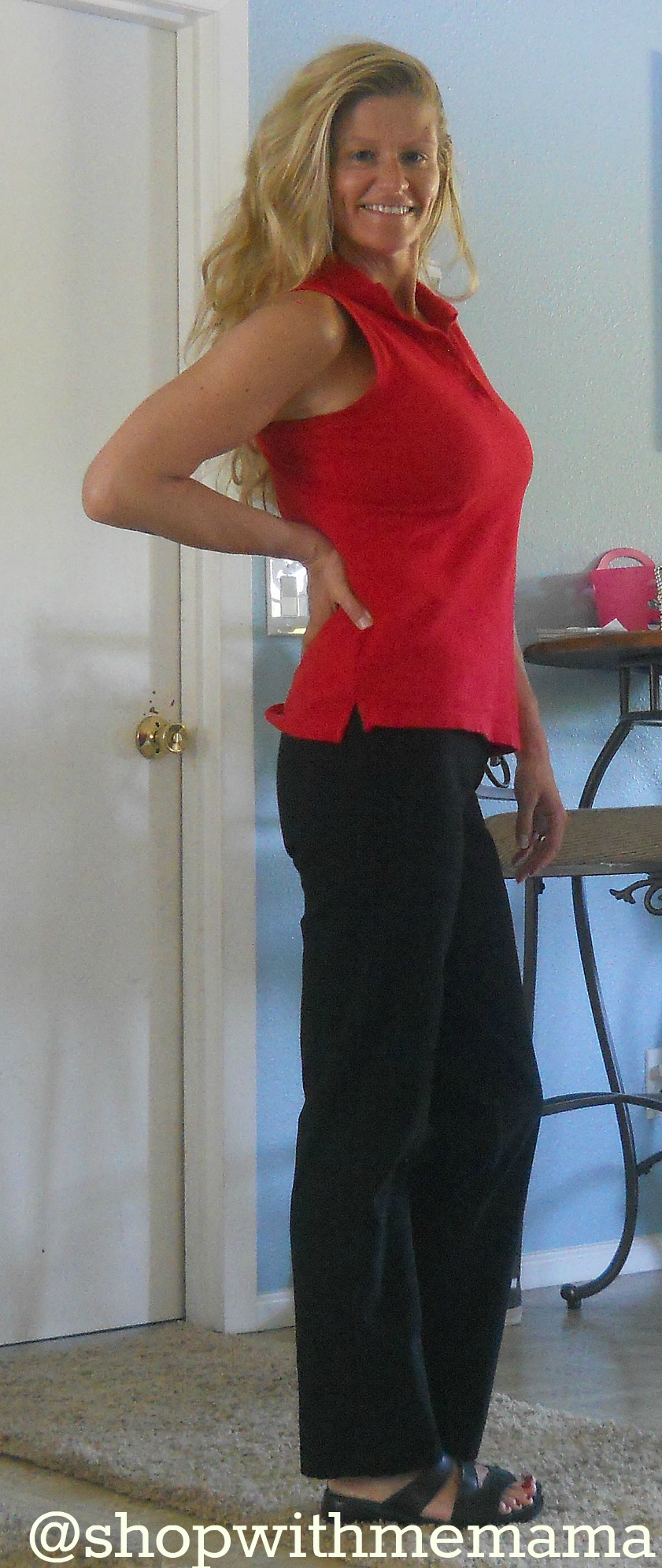 Jamie's Review
I was a little leery to try the new SlimSation pants, but I found that I liked them. I tried the Seasonless Basic Relaxed Pant in Black. There a few ups and downs that I'd like to mention.  First off, they without a doubt make you look slimmer which was great as I just had a baby 5 months ago.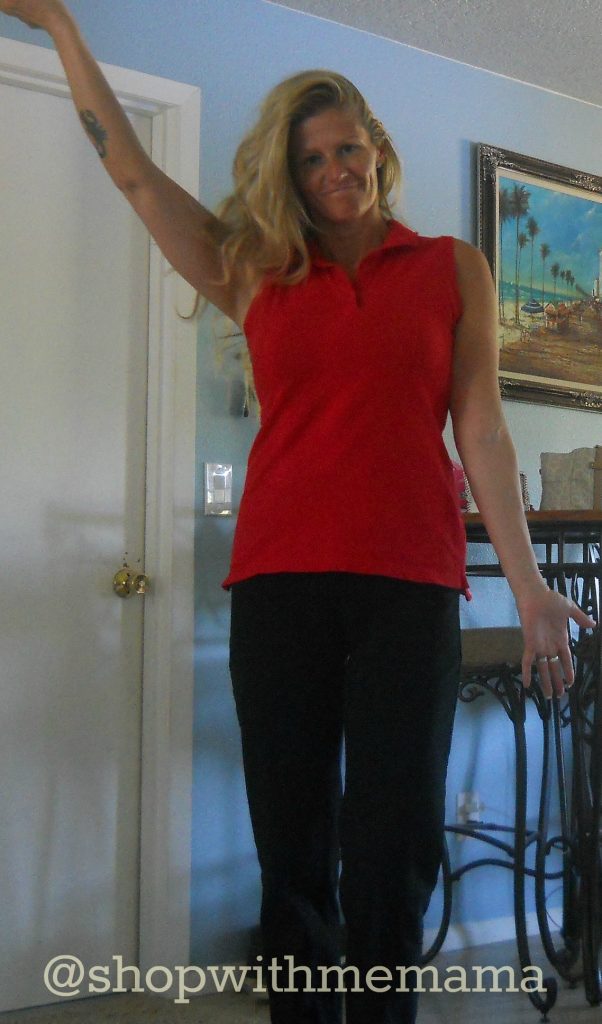 I would have to agree that it really did appear that I dropped a size for sure. I've always worn my pants on my hips, so the high waist was new to me and it did take some getting used to. The length was perfect for me, that never happens! I'm pretty average height 5′ 3″ and I didn't have to take them in to be hemmed (like I ALWAYS do)  I'm going to assume that these would be short for anybody that's on the tall side or that has long legs.
I'm also a pocket girl, so I missed the fact that they do not have pockets… not a deal breaker though. I'm using the pants for work and they are professional and super comfortable to sit and walk around in. They are also true to size!
I thought the cost of the pants was a little pricey ($69) but considering the fact that I didn't have to have them professionally hemmed, made up for it. I highly recommend these to all my friends!
---
Do you long to don slacks that are both fashion forward and have you looking ten pounds lighter at once? Among Slimsation enthusiasts we spoke to, we gathered the 5 top reasons that the brand should be your pant of choice:
1. Comfort & Ease Many styles offered by SlimSation are pull on pants. Fashionistas immediately fall for the elastic waist pants because there are no buttons or zippers to fuss with. Pull on and go. They're very comfortable to wear. The fabric is light and well made. Extra perk alert! They're machine washable.
2. Figure Flattering SlimSation's contoured high waistband adds more shape to the waist area making it more defined because the band hits right at the waist. The brand features a very clean, chic front. There's no butt exposure when bending over or a huge gap in the back that normally happens when your waist / hip ratio are vastly different.
3. Slimming SlimSation has a tummy control panel that gives the illusion of a 10 pound weight loss. No one wants to wear binding support undergarments for everyday or walk around sucking it in all day. It keeps the dreaded muffin at bay.
4. Modern Cuts There are several different styles available in leggings and pants. Many colors and prints. A favorite find on the site is the selection of skinny and tapered cuts. They don't look dated or matronly. They're all very fashionable and suitable for all closets.
5. Wide Range of Sizes range from 2 – 24W And, what's more, SlimSation runs a bit on the larger side, so many clients end up with not only a whittled waistline but, wearing a size smaller than they normally do.
---
Buy
You can purchase the SlimSation Pants online at https://slimsation.com/.
Win
One person will win a pair of SlimSation Pants, winners choice in style and color/size.
How?
Easy! Just use the Rafflecopter form below!
Rules:
Contest is open to US 18+. Giveaway will end on July 27, 2015 at 12 am PST. Winners will have 48 hours to confirm their win, after I email them, or a new winner will be chosen. I am not responsible for lost or stolen mail