We all love popcorn in this house and the more different it is the better! From caramel to cinnamon popcorn, we really like it as a family treat!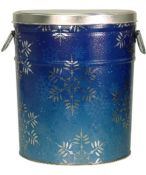 Topsy's Popcorn is a real treat for us! I received a big popcorn tin filled to the brim (literally!) with delicious popcorn! It arrived just in time for our Thanksgiving get together!! Yay!
Topsy's old-fashioned popcorn has been a Kansas City favorite for over 50 years, and now I can see why! It is that delicious! The popcorn tin we received is very cute and festive. I will certainly be reusing this tin for years to come. They are great for putting the kids crafts in!!

Now, the popcorn! When I opened the lid, it was just filled to the brim with puffy popcorn! Yum! When I first saw the RED popcorn I was intrigued, what flavor could it be? So, I popped one in mouth and right away I knew it was Cinnamon!! Mmmm!! I have never tried cinnamon popcorn before, so this was quite interesting, but very good! I never would have thought that combination would be good, but it is!!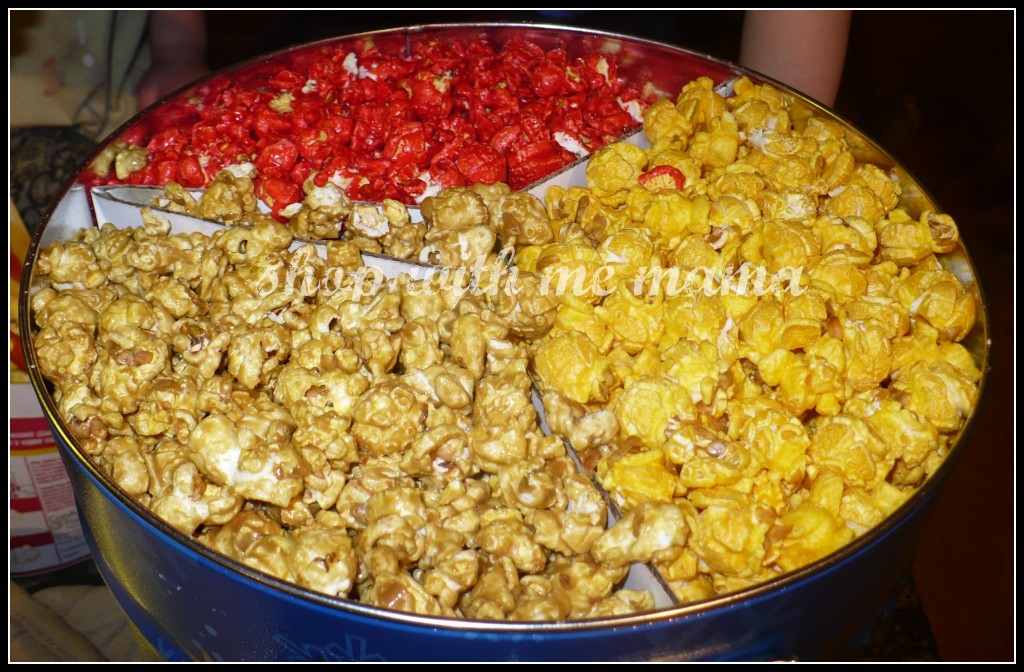 The tin also came with two other flavors of popcorn, cheese and caramel all tucked away in the adorable snowflake tin 🙂 So cute! I love snowflakes!! See how nice and fluffy and unbroken the popcorn is? I have received popcorn before, that has not been half as nice as this popcorn! This is some good stuff right there 🙂
Topsy's delicious, gourmet popcorn is available in a variety of savory flavors, including: buttered popcorn, rich caramel, spicy cinnamon, tangy cheese, and their decadent caramel with pecans or peanuts. Decorative gift tins are available in styles to suit any holiday occasion and would make a perfect holiday gift for anyone on your list!!!
Buy
You can purchase Topsy's Popcorn online at http://www.topsyspopcorn.com/
Coupon Code!!!
From Now until Dec. 12, Topsy's is offering a $3-off coupon (per popcorn canister) for you!  To use the coupon, just go to www.TopsysPopcorn.com and enter Topsy19 at checkout.
Disclosure:
I received  product for this review. These are my own honest opinions, thanks!