We all do it. We travel during the holidays. Doesn't matter if the weather is good or bad, we travel. There are places to go and people to see! Am I right?
This year, however, we are staying put and I could not be happier. Sure, I love seeing family, but I also love being in the comfort of my own home, safe and sound 🙂
Travel Tips For Families Flying During The Holidays
See, I love to travel by car. I do not like flying nor do I ever want to again (so I say right now). Why? Because flying scares me, plain and simple. I have to be medicated to fly nowadays. Before kids? I was fine. Go figure.
Travel Tips For Families Flying During The Holidays
For those of you flying during the holidays this year, I have a few tips for you. Check them out below!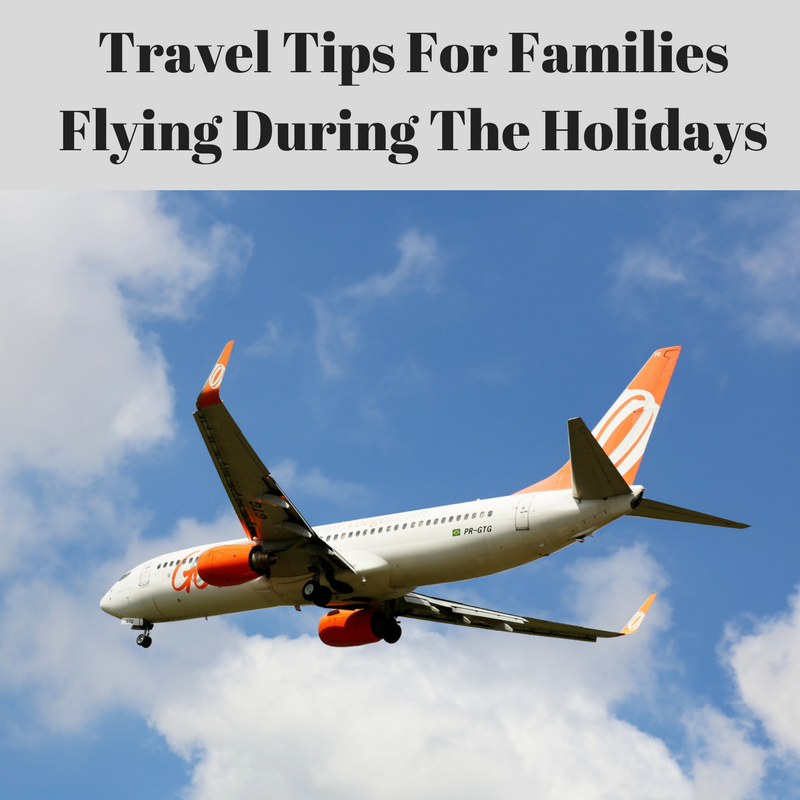 if you have a young child that needs a car seat, I recommend renting one. There is nothing worse than having to cart around that heavy and bulky car seat onto the plane with your carry-on luggage. Especially if you are by yourself and your baby!
Pack lightly! I know if you are like me you are saying 'what?' but seriously, it is important to pack lightly! Even if that means packing as much as you can in the tiniest of suitcases you can find, then so be it! With hard shell luggage sets, you have the asset of being able to choose the perfect size and shape suitcase for any kind of journey. This ensures that you will be able to pack all your necessities while also keeping track of your suitcases with ease. Not only will hardshell cases keep belongings secure, but they are also lightweight and easy to transport.
Try to dress in layers. That way, your packing CAN be light! You can wear a few things like a scarf, hat, swimsuit, etc.. to help with the packing issues.
Make sure you are mentally prepared to travel with your kids! This is important! If you need something to help you relax, like a quick visit to the doctor and some prescribed meds, then so be it! Just make sure you are prepared and able to fly without freaking out or being afraid the whole time.
Make sure your ticket is in your carry-on bag or in your purse. The last time I traveled with my mom to do a commercial, I lost my ticket. That was SO stressful!! I know nowadays they do things digitally, but it is always good to have a printed ticket in your bag!
For those of you traveling by car, make sure your car is ready to roll and you have checked the tire pressure, and all the fluids and you are good to go! You can also check out Chuck Patterson Dodge for some vehicles that will fit your traveling needs.
*Partnered Post.