*Truly Scrumptious by Heidi Klum Collection. product was received. opinions are my own.
Having a baby is so much fun! Well, dressing them up is anyways! LOL. My little one is a screaming machine, so not so much fun when he is doing that, which is pretty much all day every day, sigh…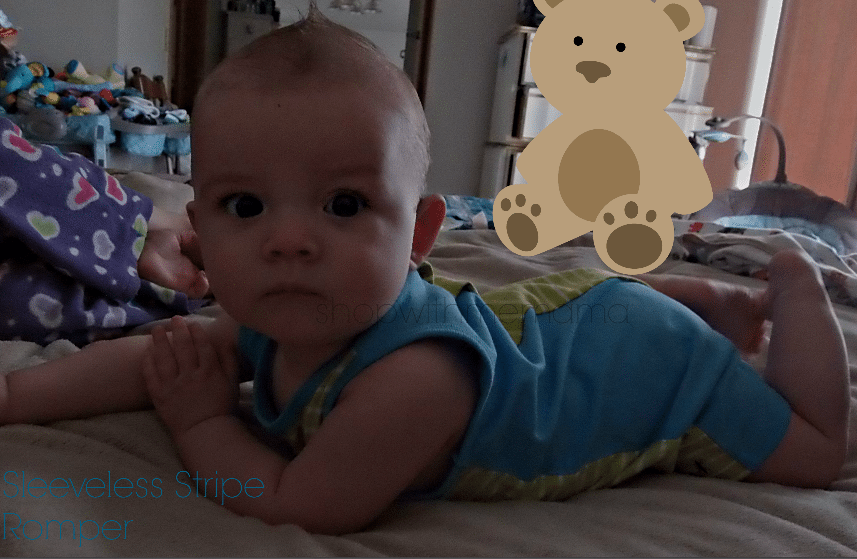 Truly Scrumptious by Heidi Klum Collection
Anyways, yes, even baby boys can be fun to dress! Through the years, little boys can dress cute too and nicely. There is a new collection out by Heidi Klum. It is called 'Truly Scrumptious' and it is sooo cute!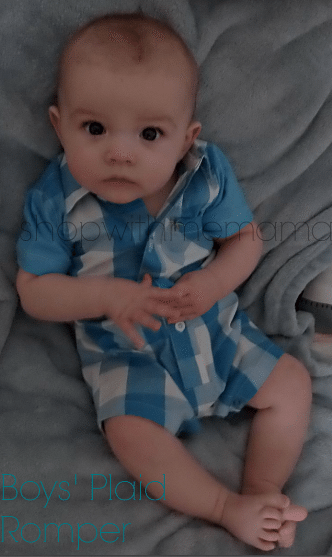 My baby boy received the Boys' Plaid Romper, Boys Cargo Shorts, Sleeveless Striped Romper, Another pair of cotton shorts.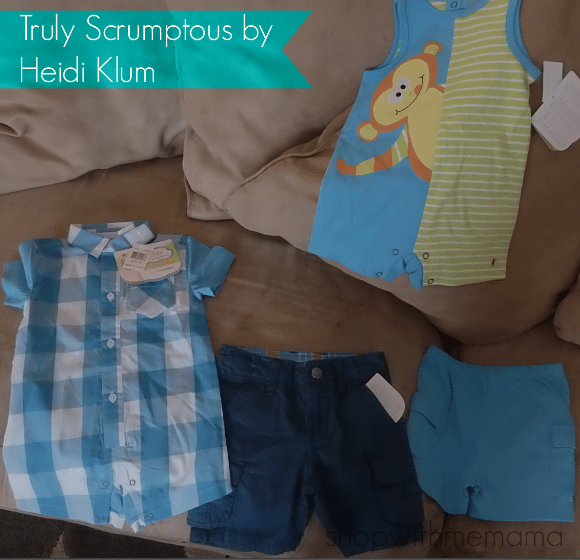 This line is colorful and fun for the little ones to wear. Though I never really liked my boys in bright-colored things, I think these outfits are cute. They are fun for summertime and airy, keeping baby cool.
I think these clothes are very affordable and cute. They seem to be made of decent quality material and fit true to size. My son received the 6 months size and a nine-month size. They fit him good and the nine month one, of course, is a bit bigger.
Overall, I am pleased with these clothes for my little one!
Buy
You can purchase clothes from the Truly Scrumptious Collection, by Heidi Klum