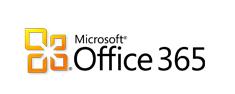 A recent campaign 'Your Office, Your Terms' partnered with 85 Broads in an effort designed to educate women on the benefits of working from anywhere and the technologies that help bring workplace flexibility to life. Since November, multiple blog posts have shaped the campaign as they approach Women's month in March. They are tuning to celebrate women building businesses, both entrepreneurs and those that help them achieve their goals. They are doing this in a series of events across the United States and continued blog posting on your site!
The campaign ebook is a virtual ebook to learn more about the benefits of remote working. You will find remote working quizzes, tips and tricks, etiquette guides and more.
What Microsoft Office 365
does, is brings it all together for us Moms, to access great, web-enabled tools that allow you to access your emails. important documents and more, from almost anywhere and on any device. It works great with the programs you already have, including Microsoft Outlook, Microsoft Word, Microsoft Excel and Microsoft PowerPoint.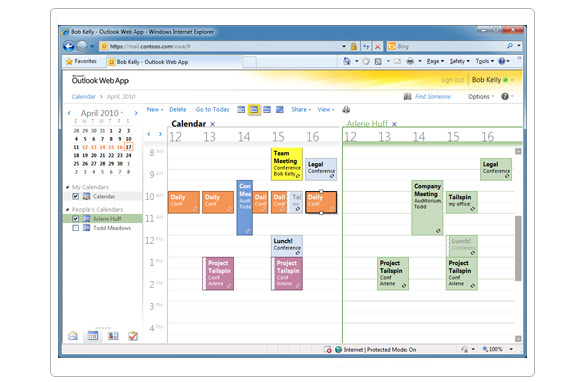 So, what exactly are the features/benefits of using Office 365?
*Being Serious About Your Business: Using Microsoft Office 365
allows people to see that you are serious about your business and what you do. You can invite your potential clients to a "virtual" meeting where you can talk about your latest proposal.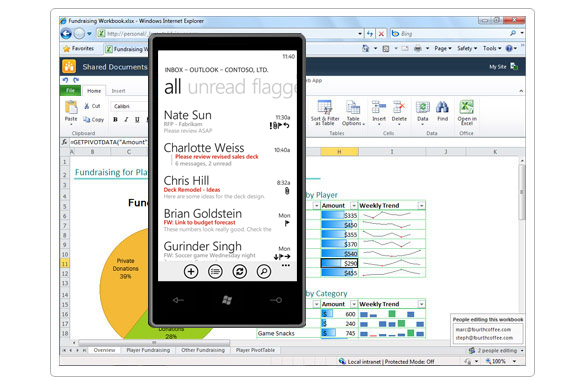 *Anytime Access: Microsoft Office 365
gives you web enabled access to email, important documents, contacts, and calendar on almost any device. This also includes PCs, Macintosh computers, iPhones, Android phones, and BlackBerry smartphones.
*Communicate and Collaborate with your colleagues: You can create a password protected portal to share big,  hard-to-email files both inside and outside of your organization.
*Totally Simple To Use:  Microsoft Office 365
is simple to use and anyone can really use it. You don't have to learn new software or install complicated systems, with Microsoft Office 365, in  just a few minutes you can create a trial account.
*Enhance Your Office Experience: Office 365 features like a 25 GB mailbox. It accommodates attachments up to 25 megabytes. You can take advantage of all of this at a small business cost.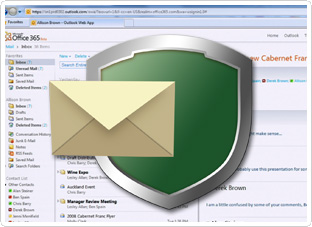 *Safe And Secure: Safety and security is a priority at Microsoft data centers, as it should be.  The system scans your messages and documents for spam and malicious software 24/7. Nothing like peace of mind!
*Tools You Already Know And Use: Office 365 works seamlessly with the programs you already know and use, including Outlook, Word, Excel, and PowerPoint. You can see if others are editing the documents you are using, synchronize documents with your personal desktop, broadcast PowerPoint presentations, and check documents in and out of your online document library.
*Designed for organizations without IT staff:  Because of this, it helps you to be able to focus more on your business and less on you having to learn new menus and technical stuff. You can also perform administrative tasks using an intuitive, web-based portal for all your needs!
*99.9% Availability and Money Back guarantee: Office 365 safe guards your data with enterprise-grade reliability, disaster recovery capabilities, data centers in multiple locations, and a strict privacy policy.
*Pay-As-You-Go: Microsoft Office 365 offers total flexibility. You have pay-as-you-go price options to help you out if need be. This gives you predictability for your business as well as flexibility too.
So, there you have it, the top 10 features of Microsoft Office 365. Start the new year off right by using Microsoft Office 365.
YOYT Campaign
In November, Microsoft Office started with Remote Blogging month and they saw tremendous uptake and strong responses, and they thank you for your support!     As they approach Women's month in March, they are turning to celebrate women building businesses, both entrepreneurs and those that help them achieve their goals. So stay tuned for that!
Ready To Get Office 365?
Great! Try  Microsoft Office 365
today, it is $6 per user per month. Receive a 10%* rebate when you use your eligible MasterCard credit or debit small business card to purchase Office 365.  And, if you want to learn more, attend one of the upcoming events with women groups in a city near you!
Disclosure:
This post includes my affiliate links.