In this post, we will talk about how VIIcode O2M Oxygen Eye Mask Smoothes Fine Lines Overnight! I will be 41 at the end of this month and I am starting to see signs of aging around my eyes and mouth areas. I have always had a line between my eyes, which I HATE with passion, but I fear the only thing that will get rid of that, is some sort of filler or surgical procedure…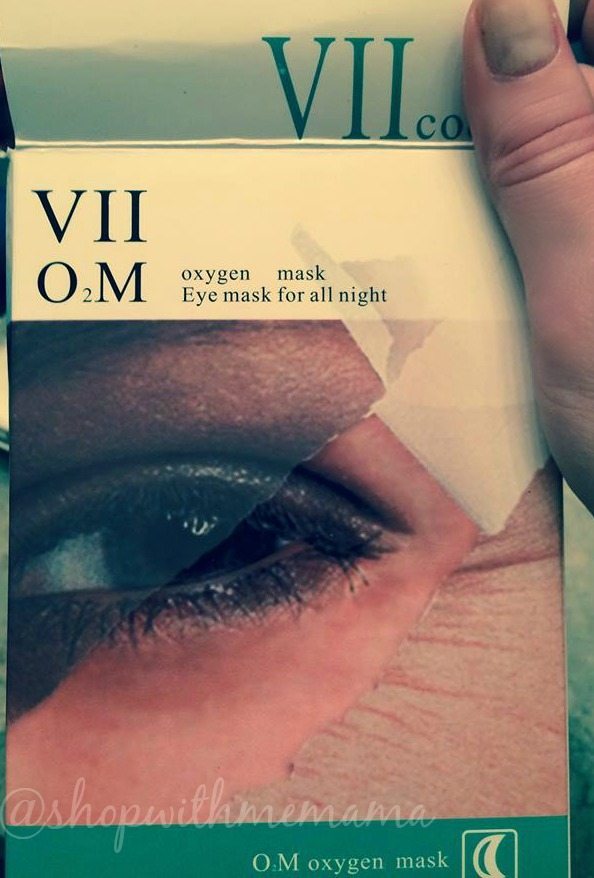 VIIcode O2M Oxygen Eye Mask Smoothes Fine Lines Overnight!
Making sure my skin is in tip-top shape is a priority of mine. I want to look fresh-faced and young, what person doesn't want that? It is not too much to ask, is it? Why do we have to age? :/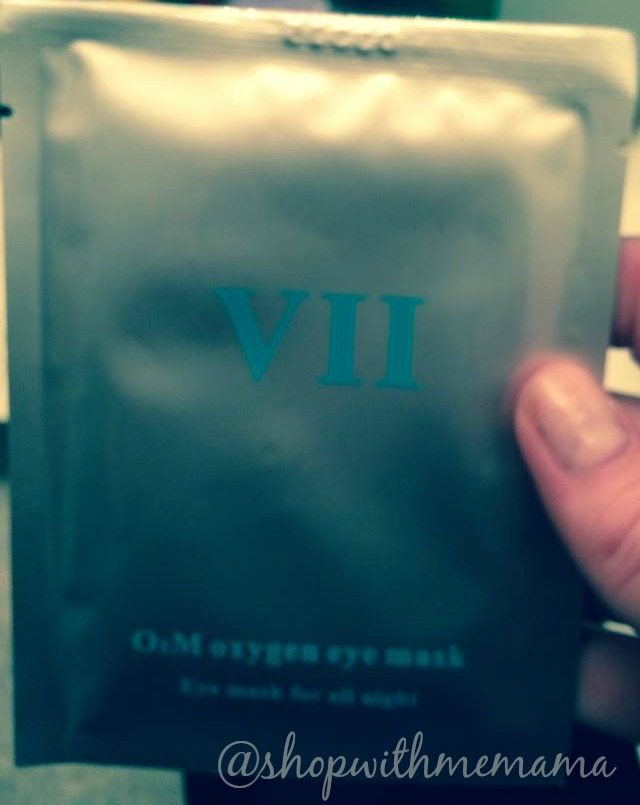 To help slow down the signs of dreadful aging, I use creams and masks. Recently I was sent a new eye mask to try out. It is called VIIcode O2M Oxygen Eye Mask and you wear it at night when you sleep! That was something very new to me!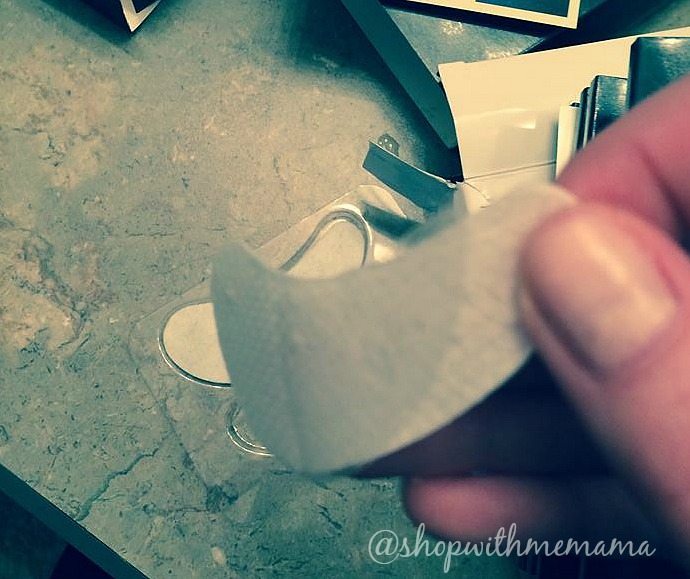 This was exciting to try because it is not like the other eye masks I have tried before because you wear them for 8 hours, which means you sleep with them on. I did not think I could do it, but I was determined to try! I wanted to smooth out those fine lines that are sneaking up around my eyes so I was willing to do almost anything to do that!

The oxygen eye mask series contains unique oxygen-producing plant extracts which activate a cell's oxygen capacities and help to reduce dark circles, fine lines, and bags.
Benefits
1. Reduce Dark circles, Puffiness, Wrinkles, Dryness, and Sagging under the eyes.
2. Increasing elasticity, firms and plumps the skin under the eyes.
3. Providing everything your eye skin needs to be healthy.
4. Moisturizing the delicate eye area to prevent premature aging.
I washed my face in the shower and made sure it was patted dry when I went to check these eye masks out. I opened the box and inside were six sets of eye masks. They recommend you use these eye masks 2-3 times a week.
They also suggested you put them in the fridge for about 10 minutes, before putting them on your face, for more of a cooling effect and to help it absorb into your skin better.
I put one unopened package of the eye mask, into my fridge and waited 10 minutes. Then I opened the package and took them off the plastic and applied one of the eye masks under my eye. I patted at it lightly to ensure it was on there really well.
Next, I applied the other one to my other eye. I started noticing slight tingling when I had these on. It was not an irritating tingling, just a subtle, massaging tingling if that makes sense.
These eye masks are kind of 'rubbery' feeling and I don't really feel any moisture from just touching them. It is like a gel, but not a wet gel, if that makes sense. They stick onto your skin really well, I was surprised at how well they stuck on. That was one of my worries when I slept if they would stay on, so that was nice to see that they did stick really well on my face.
Waking Up, Did The Masks Stay On?
When I woke up in the morning, the eye masks were still under my eyes. But, I did wake up several times during the night, making sure they were where they were supposed to be. I tend to worry about things and so that is why I checked on these masks throughout the night! One time I did wake up to check them, but one was down a little bit, so I just readjusted it and went back to sleep.
1st Night Results
In the morning I just peeled off the eye masks and threw them away. They leave absolutely no residue and my skin was really really soft looking/feeling. I don't really get bags under my eyes, but I do get some puffiness. The puffiness was still under my eyes, but barely. Not sure if any lines were erased, but they were definitely softer looking. There was no redness where the eye masks were, so no irritation either. So far, so good.
2nd Time Using The Eye Masks
The second time I used the eye masks, I used one between my eyes, to see if it could help with that dang line there. I also used two masks under my eyes. Sleeping with three of these on my face was okay. Just like the first night, I kept waking up to make sure the eye masks were where they were supposed to be. They stayed put for the most part.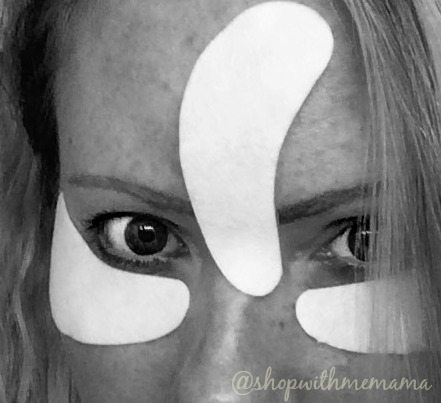 In the morning, I peeled them off like before and threw them out. The line between my eyes was super soft looking and the skin there was really soft. At least this softens that dang line! That is nice!
My eyes were not as puffy as they are when I wake up other mornings and the skin around my eyes is really soft looking/feeling. Again, no irritation or any redness from using these eye masks. These are definitely must-have beauty items!
I am excited to use all of these eye masks and hopefully see more results. I recommend these eye masks, don't let the " wearing them for 8 hours" part turn you off. It is not that bad. Also, you can wear them anytime, not just at night, if that is what you prefer.
About The Company
VIIcode was established by Dr. Byrne Victor who was an experienced Jewish dermatologist in the 18th century. Still, now, VIIcode is welcomed by European royalty and high-end business people.
The Lab of Byrne Victor developed the "Ageless Mystery" and became the first one to offer customized skin care. In May 1945, Victory Family established the high-end personalization VII Identity Club, and provide life-long service one-on-one to their members.
To meet the requirement of other beauty lovers in society, VIIcode began to develop easy-applied skin care products for daily use. And keep broadcasting its beauty legends.
Buy
You can purchase the VIIcode O2M Oxygen Eye Masks online at Amazon.com! They retail for $54.95 for a box of 6 sets of masks.
What Do You Think of the VIIcode O2M Oxygen Eye Masks?