This post is all about Pool Safety Tips! Millions of homeowners across the nation have had pools installed in their backyards. Although this favorite backyard feature can provide opportunities for loads of fun with loved ones and neighbors, there are still risks to be aware of.
For example, the Consumer Product Safety Commission (CPSC) recently revealed that residential areas comprise approximately 71% of fatal drownings across the U.S. Fortunately, there are several essential pool safety guidelines to keep in mind that will help prevent your home from adding to the disturbing drowning statistics.
What Are Some Important Backyard Pool Safety Tips?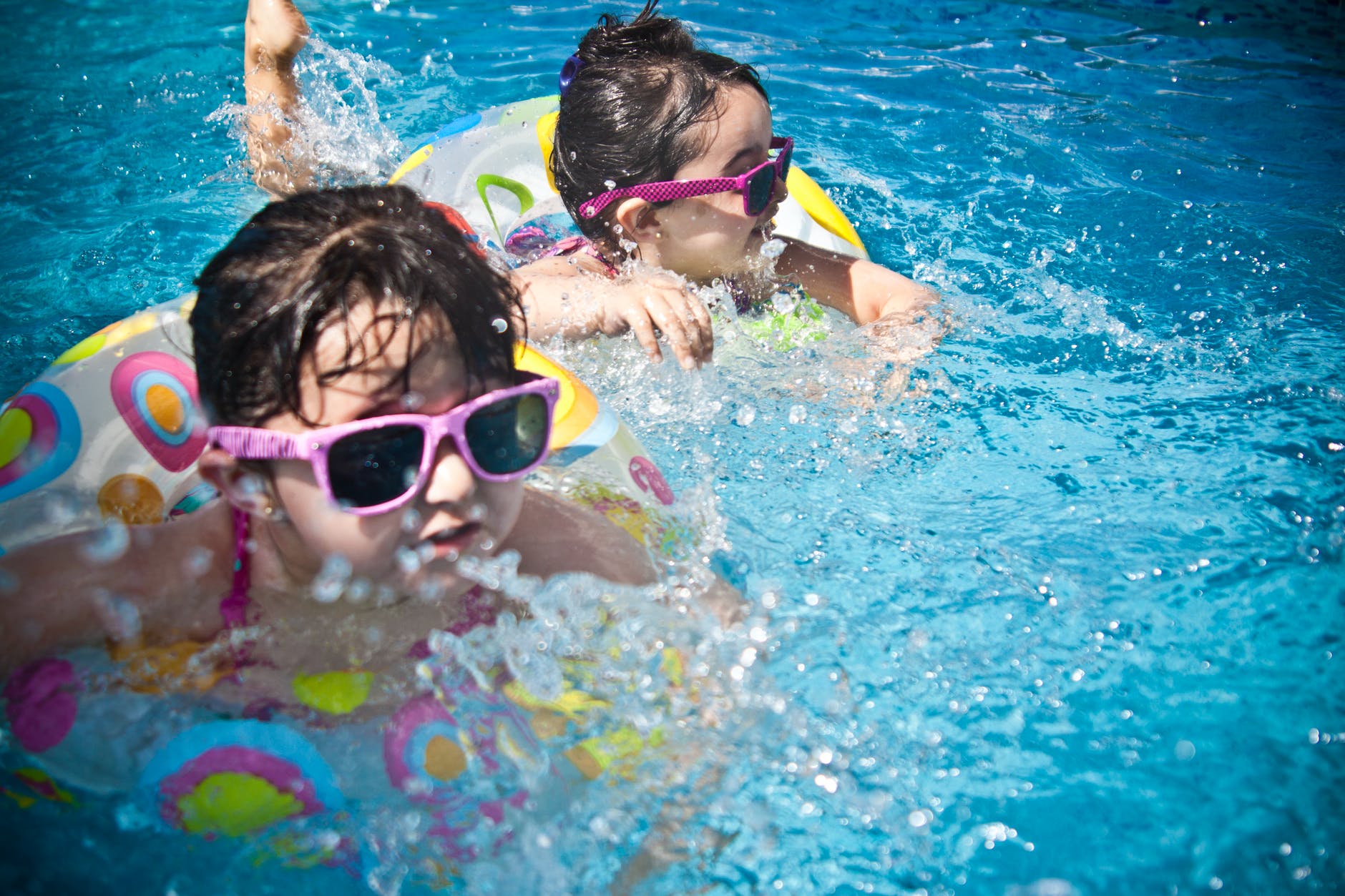 1. Enclose the Swimming Pool in a Barrier
If you have pets or young children, placing the pool area within a protective barrier is essential. Children often end up wandering into the backyard alone. You don't want to give them the opportunity to fall into the water when no one is around. Although you can simply erect a fence around the water, a few additional measures can be taken to maximize safety around the backyard swimming pool:
*Get a pool solar cover. In case your child or pet does get through the fence, the cover will keep them out of the water.
*Install alarms on the fence or another structure surrounding your pool. If something or someone happens to open the gate, you will be alerted right away. Hire a professional Canberra fencing contractor to help customize your fences with alarms.
2. Maintain Supervision at All Times
Whenever kids are in the pool, there must always be an adult supervising the activity. Even if you believe that they will be just fine on their own, stick around to watch them, as accidents happen all the time. (Drowning is the leading driver of injury-related deaths in teens and children younger than four years old). If you need to step away, have someone take your place in keeping an eye on the kids.
Note that you don't have to stay out of the water to supervise your kids in the pool. Feel free to get in and have some fun with them as well. In fact, "touch supervision" is a highly recommended form of keeping watch over your swimming kids. This style requires that an adult is always within arm's reach of the child, allowing the adult to be available for assistance at a moment's notice.
3. Teach Your Children How to Swim
One of the most common reasons kids drown is because they were never taught to swim. Your child can't always rely on floaties alone, as studies have shown that the ability to swim is critical to their safety in the water. Swimming lessons have been proven to dramatically reduce the risk of drowning for kids between the ages of 1-4.
Further, your child should not only have fundamental swimming skills but also know how to practice specific safety precautions when in the pool. This includes rolling onto their back to float and keep their head above water, for example. Their swimming lessons are likely to cover such topics.
4. Provide Your Child with Floaties or an inner tube
Note that the above tip does not invalidate the use of floaties or inner tubes. These are great tools for keeping your child safe in the pool, as they provide support for safe swimming habits. Floaties or inner tubes will help to keep your kid buoyant, even if they are tired or just getting comfortable with being in the water. They can use floating accessories to lean on while wearing this safety gear as well.
We love the inner tube from PoolCandy! Of course, we wanted to review the Stars and Stripes one! It is a big size so both my kids can enjoy it at the same time, or one child can relax in it by themselves!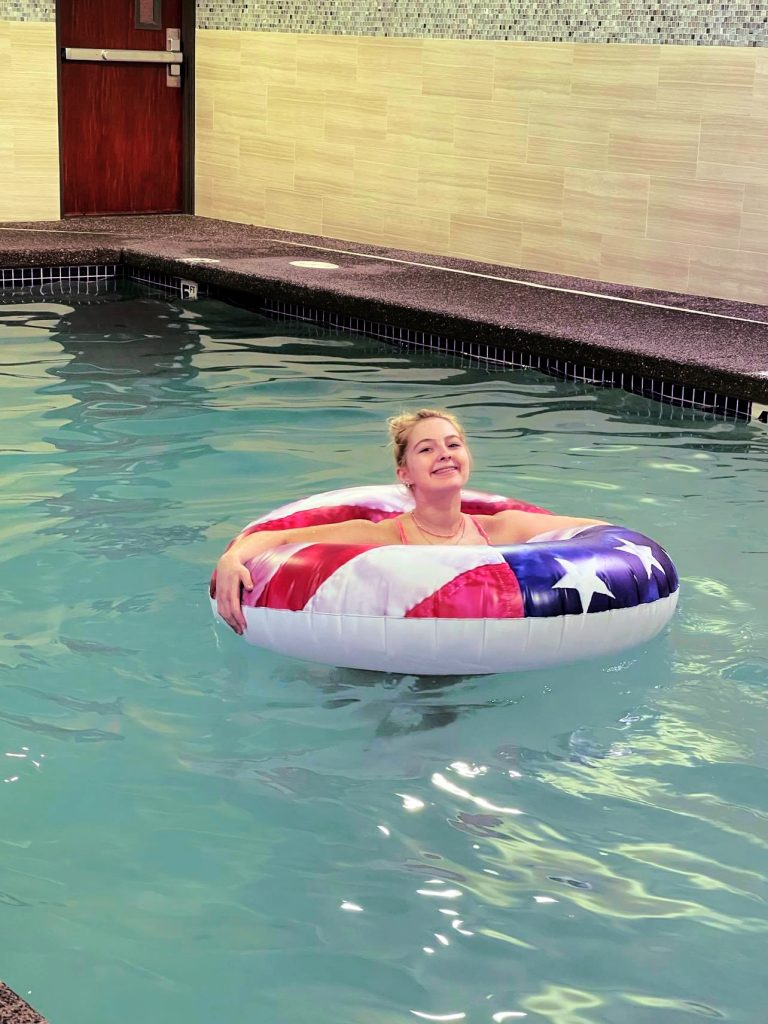 However, you must ALWAYS watch your child when they are in any kind of water. Put down your phone, watch them, and make some memories!
Keep these tips in mind as you're preparing for your next backyard pool party to ensure your and your loved ones' safety.
PIN IT