Keeping your child safe is one of your most important jobs as a parent. However, part of that is teaching your children about how to look after their own safety. You can't always be there to keep them safe at every second, and your child needs to have fundamental skills that will help them to stay safe as they grow up.
Even from an early age, children can learn important skills that help to protect them and prevent them from getting into unsafe situations. You can teach them both how to avoid getting hurt and what they can do if something bad happens to help them stay as safe as possible.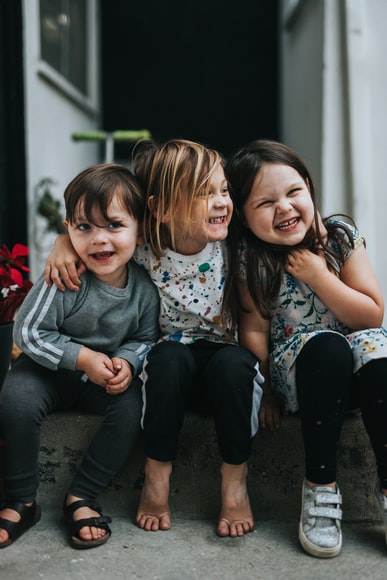 Fundamental Safety Skills to Teach Your Kids
Here are some of the essential skills that you should be teaching your children for safety.
How to Call Emergency Services
If your child knows how to call the emergency services, it could be life-saving. Imagine a situation where you have an accident or are unwell and you're unable to call an ambulance for yourself. You might be relying on your child to get help for you. This is something that might be even more important for parents who have certain medical conditions.
Teaching your child how and when to dial is the most important part, but it's also helpful if they're able to answer any questions. Most importantly, teaching your child your address will make it easier for emergency services to find you faster.
Water Safety and How to Swim
Water safety is essential for any child, but especially for those who have a pool at home or live in areas with open water. You can start working on swimming skills and water safety with your children pretty early. Aqua-Tots Swim Schools offers lessons for babies from 4 months old so you don't have to wait to start getting your baby used to be in the water. As well as teaching your child to swim, you can also teach important safety rules for being around swimming pools and other bodies of water, such as never swimming alone and not running by the pool.
What to Do In a Fire
Children will often learn about how to react to a fire at school, but you don't have to wait until they start school to teach them. There are several useful skills that children can have during a fire. Knowing how to get out of your home safely or wait for someone to get them will help them to be prepared.
You can make a fire plan so that everyone in your family knows what you should do if there's a fire. You might even be able to book a trip to your local fire station so that you can see and talk to the firefighters and see the fire trucks.
How to Talk to Strangers
You might remember "stranger danger" from your own childhood, but a lot of child psychology experts and parents are trying to move away from this. While some strangers can be bad people, the majority of them are not.
It's ok to teach your child to be polite to strangers and to have a friendly conversation but to also let them know that not everyone may have good intentions. One thing that you can teach your children is that adults they don't know shouldn't be asking them for help.
Road Safety
Staying safe around traffic and vehicles, especially when you're on foot, is an essential skill in life. Your child needs to know how to safely cross a road, including finding a crosswalk and looking and listening to check for any oncoming vehicles. Even if you're driving with your child, there are some road safety rules they can learn. Getting in and out of the car safely is an important thing to learn, and they should also know how to behave when they're in the backseat to avoid distracting the driver.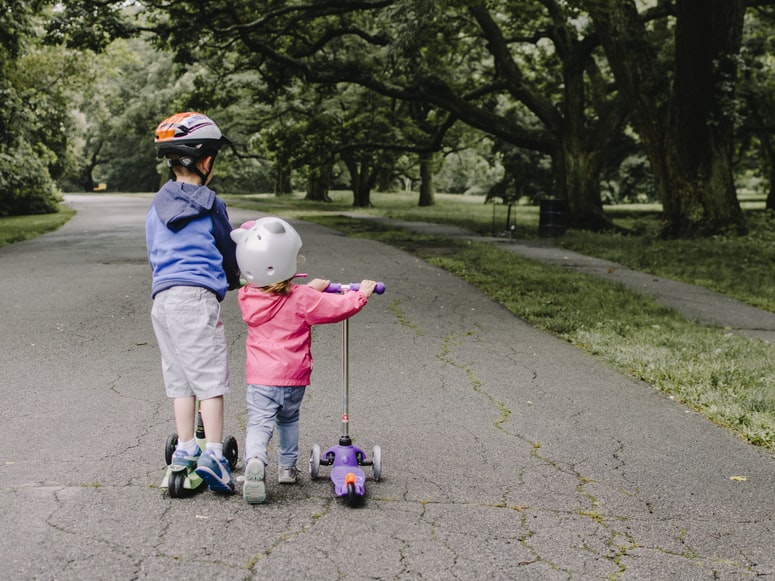 Good Secrets and Bad Secrets
Protecting your children from other people can feel like one of the most difficult things to do. You often need to trust others with your child's safety and you never know if someone might be untrustworthy.
One of the things you can make sure that you do is make sure your child knows that no one should be asking them to keep secrets from you. Sometimes you might have secrets between you, like a surprise party, but a good secret should be revealed as something fun, not kept secret under threat of getting in trouble or anything else.
Teach your kids how to stay safe and you can feel more confident about sending them out into the world as they grow up.