*Products received. Opinions are my own. This post includes my affiliate links.
My bag has so much stuff in it. When we go on road trips or anywhere, I put everything into my bag. It is just convenient to do that and I have always done it so it is a habit. My kids always ask me "mom, what's in your bag".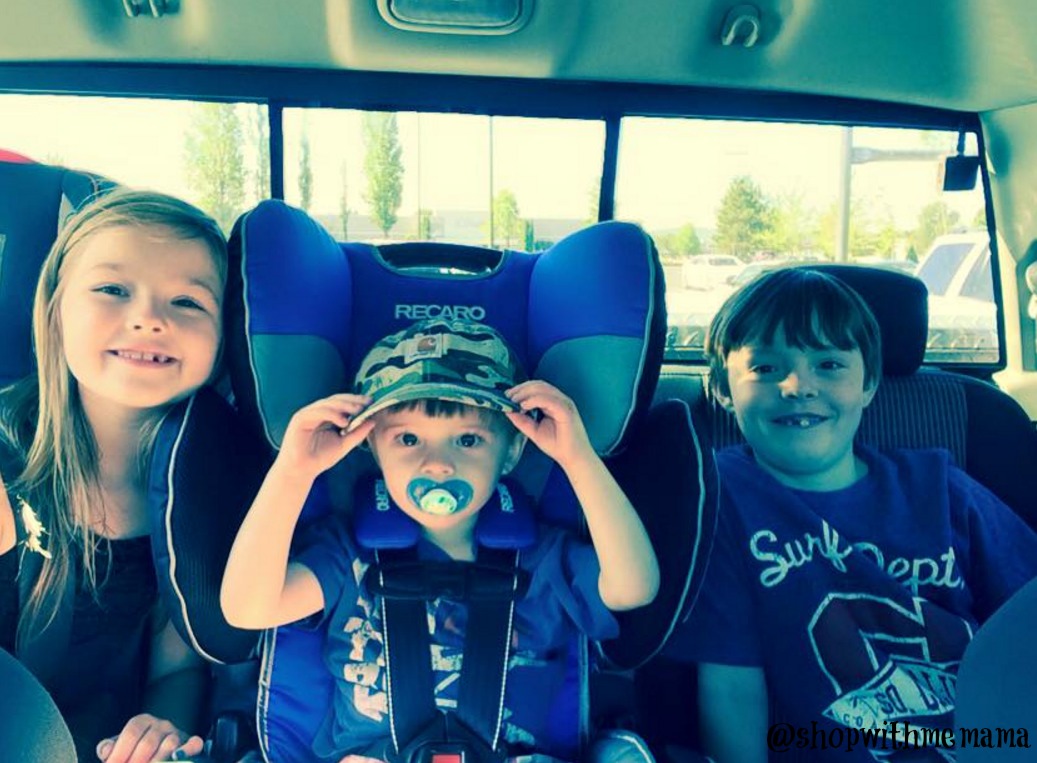 With that said, I do stow away some delicious treats for when the kids get grumpy, I get tired or just for a quick little treat. It is something I have always done and it works so well on long trips to pass out pieces of Russell Stover chocolates.
So, want to know 'what's in my bag'? Sure you do! I have to say I am impressed. I recently cleaned out my bag and now the contents of it are not so odd (like a half-nibbled cracker, piece of chewed candy, an old used napkin, etc..), my bag actually has useful things in it!
What's In My Bag?
What is really in a mom's purse? Well, for the most part, pretty normal stuff, right? I have a pair of leather gloves because living in Idaho during this time is COLD. It is supposed to snow today or tomorrow! Can't wait 🙂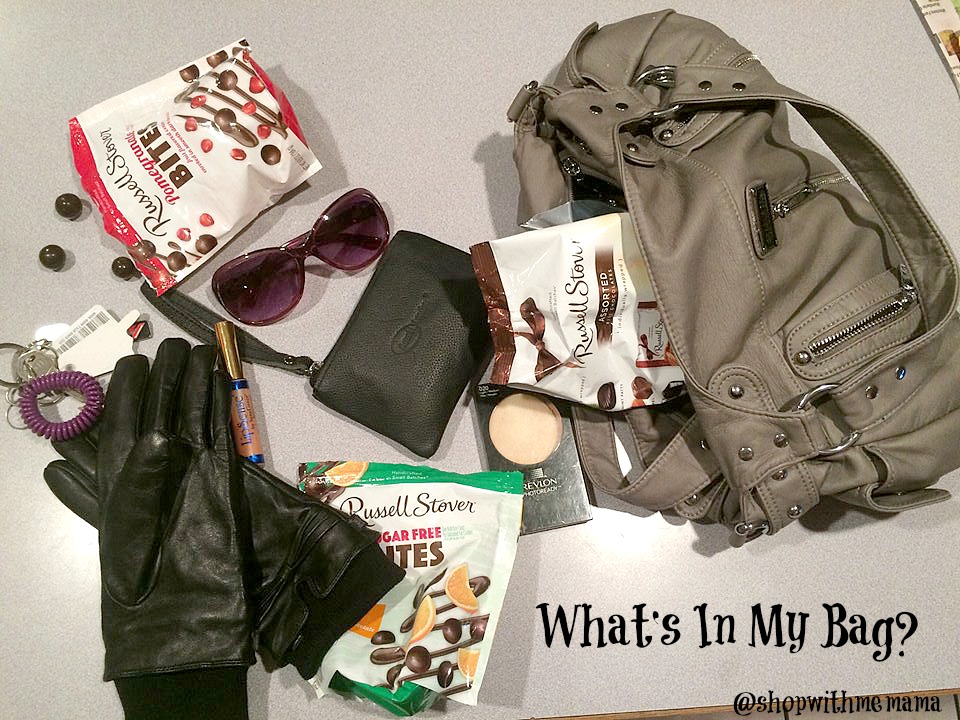 Russell Stover chocolate packages are in my bag too. I HAVE to have something sweet when traveling. It keeps me awake and the kids behaved! Plus we love the new everyday line of snackable chocolates! So good and a delicious selection as always!
Russell Stover Chocolates recently launched a line of chocolates that includes individually wrapped versions of time-honored favorites along with snackable bites, barks, minis and pretzels in resealable bags (which is so convenient when I throw them in my bag!).
I have my sunglasses, keys, wallet, LipSense and other knick-knacks. Hey, at least my bag is cleaner than it was last time I took a picture!
Buy
You can purchase Russell Stover Chocolates online and locate a store nearest you.
Win
One person is going to win the following goodies from Russell Stover Chocolates:
Pistachio Bark
Double Dipped Pretzels with Sea Salt
Caramel Minis
Sugar-Free Orange Bites
Blueberry Bites
Assorted Fine Chocolates Gusset Bag
Rules
The contest is open to US 18+. Giveaway will end on November 2, 2016, at 11:59 PM PST. The winner will have 48 hours to confirm their win, after I email them, or a new winner will be chosen. I am not responsible for lost or stolen mail.