In this post, we will talk about Why Should You Invest in High-Quality Dog Food. Your dog is a bundle of joy that can brighten even the gloomiest day and is always by your side during the important moments of your life. His happiness and well-being are a priority for your family, so you always try to invest in only the best accessories or food available on the market.
One of the most important investments you will have to make in your pet ownership journey will be related to choosing the proper dog food for your fluffy friend.
Quality kibble could be synonymous with the appropriate development of your silent friend, while a healthy, monthly rotated variety could be crucial for his proper training. Dogs, just like humans, can get bored of the same food, so choosing a company with a wide variety of products that respects the basic nutritional requirements for the proper development of our pets is vital.
Why Should You Invest in High-Quality Dog Food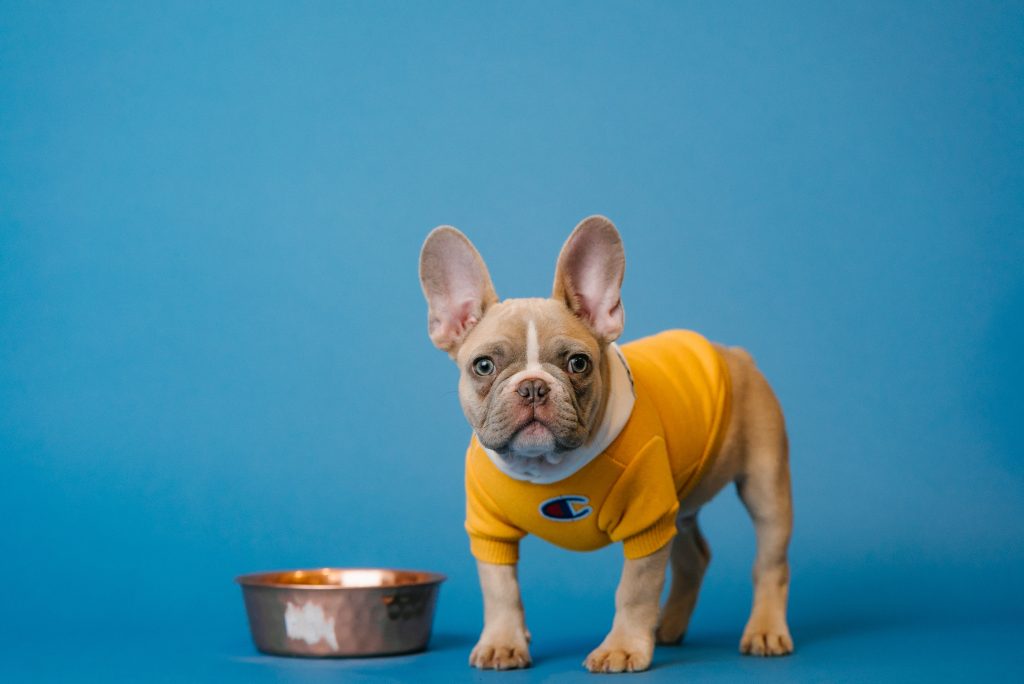 The Australian market is home to some of the world's most renowned pet food companies. Are you interested in a premium range that is ideal for puppies as well as older dogs? Then it would be best if you turned to the products offered by Royal Canin.
Want to give something new a try? Then Meals for Mutts or Ziwi Peak might be what you need. But if you are reading these pages, you may have questions and want to understand the main elements defining quality pet foods. Over the next few minutes, we will look at the answer to your queries and also list why premium pet foods are crucial to the proper development of your pet.
What to Look for in Pet Food?
Australians are big animal lovers, with almost 50% of all households owning at least a dog. But this large number of pets translates into a growing need for a well-developed market for high-quality pet food.
Fortunately, Australia is home to some of the world's most renowned pet food companies, with brands like Stockman & Paddock and Royal Canin constantly pushing the boundaries of innovation and quality. What are the elements that define excellent dog food?
To begin with, there are the ingredients used. High-quality dog or cat food should provide a proper nutritional intake for your pet, characterized by a blend of carbohydrates, protein, and beneficial fats.
The main ingredient of your dog's kibble should be protein, and it must come from a known origin. A good idea would be to avoid foods with the terminology "animal meal", which indicates a low-quality animal protein source.
The Australian pet food market is self-regulated and, due to competition, is increasingly characterized by high-quality offerings. It is a good idea to read the kibble label before you purchase the product.
The label should specify the primary protein source of the product, contain a complete list of ingredients and their nutritional intake in relation to your dog's recommended diet, include contact information for the manufacturer, and, last but not least, specify whether the product is free of artificial preservatives or coloring agents.
Is it Necessary to Invest in High-Quality Pet Food?
The food you give your pet is crucial to its proper development. High-quality dog food is characterized by an optimal nutritional balance that will provide your furry friend with all the energy needed throughout the day.
High-quality pet food is carefully manufactured to match the digestive problems that some dog breeds encounter. For example, Labradors or Scottish Terriers are more susceptible to troublesome digestive issues, which can not only decrease their quality of life but can also develop into serious complications.
In the case of these breeds, carefully selecting the provided food is crucial, and choosing a high-quality allergen and dermatologically tested dog kibble could be critical for their well-being.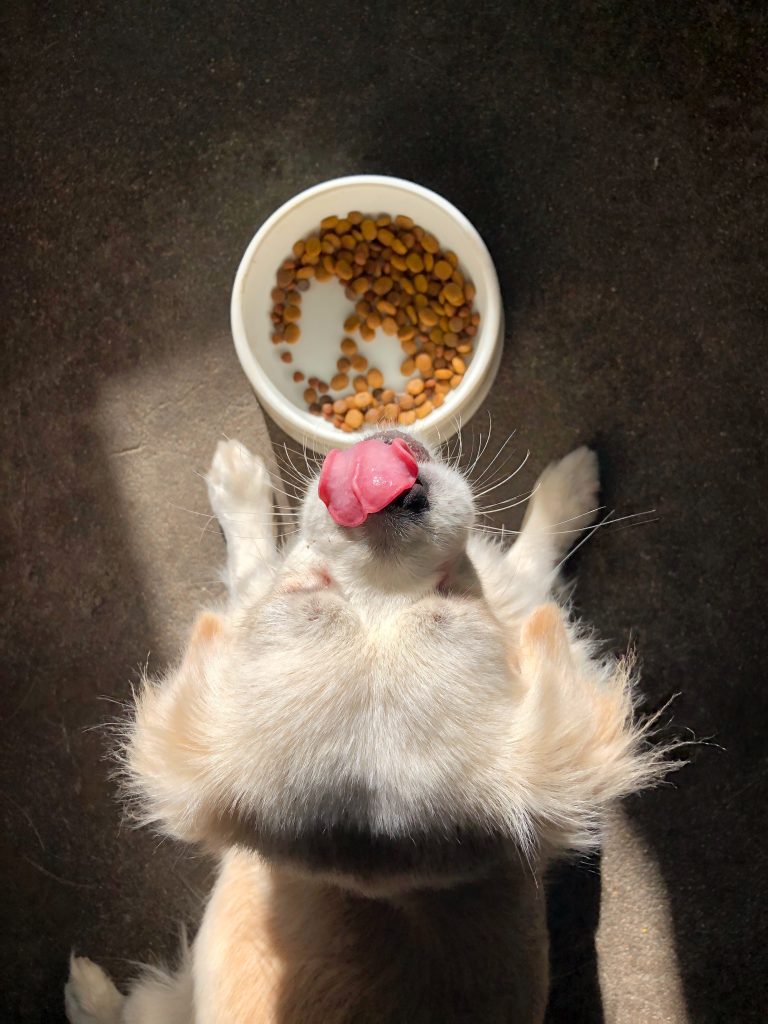 An optimal nutritional balance is reflected in a shiny coat, strong bones, abundant energy, and carefully monitored weight gain.
The calories in high-quality pet foods are not excessive, and as long as you follow the recommended feeding quantities for the size of your pet, your animal should not experience weight problems.
Premium dog kibble can be synonymous with your pet's longevity, and the quality ingredients used in its composition could be crucial in ensuring that your fluffy friend doesn't experience significant health problems as he ages.
Are There Differences Between Adult and Puppy Kibble?
Your dog's size and age can dictate its nutritional needs and the kibble you select. Do you own a dog less than six months old? In this case, looking at the young dog kibble selections of brands such as Royal Canin or Meals for Mutts is a good option. Puppies need a more intensive nutritional intake, as they develop quickly and burn their calories much faster.
Proper puppy food, such as that produced by Royal Canin, should contain a higher protein intake from known sources and slightly higher calcium and phosphorus levels.
Puppy kibble should be smaller than that created for adult dogs and should also have added DHA, which has a beneficial effect on the development of your pup's cognitive functions.
The transition from puppy to adult food should never be abrupt, as this could lead to digestive problems. Instead, a good idea would be gradually replacing your puppy's kibble over several weeks.
Puppies need to be fed more often than adult dogs, and their caloric needs are much higher. However, it is essential to remember that this will not always be the case, and you should gradually reduce your puppy's feeding schedule as it gets older to avoid problems with obesity.
From this point of view, choosing a recognized brand specialized in producing dog food, such as Royal Canin or Pedigree, may be necessary, as only the most well-known manufacturers provide accurate information about the number of calories per serving.
The Health of Your Companion is the Most Important Thing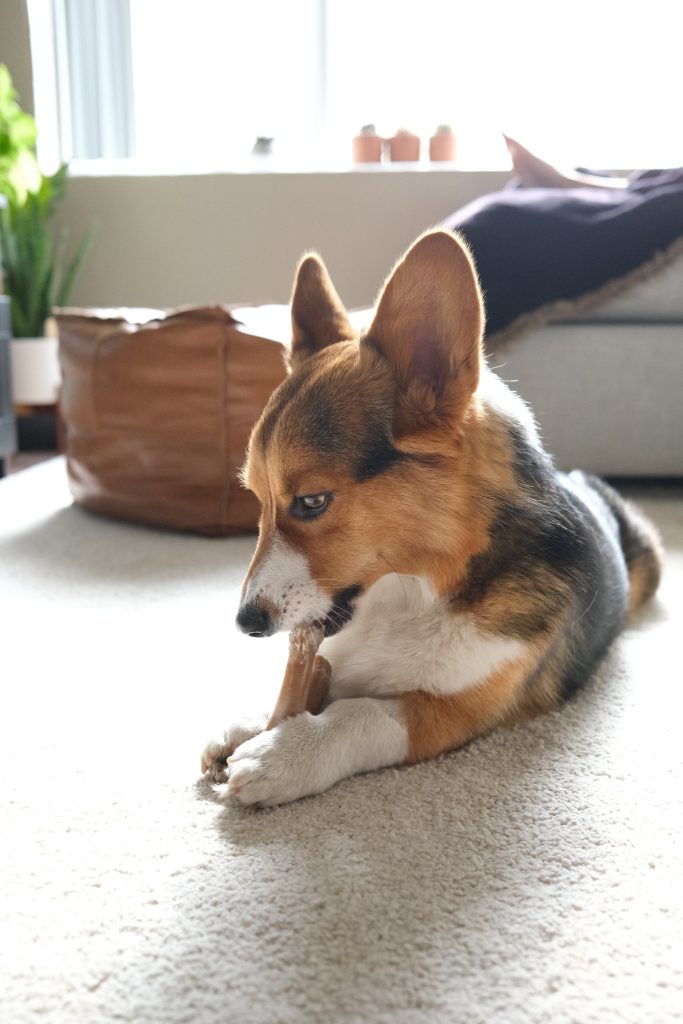 The pet ownership process is full of decisions, and one of the most important ones you'll have to make involves selecting the proper dog food for your fluffy friend. The Australian market is spoilt for choice when it comes to pet food, and brands such as Pedigree, Caprice, or Royal Canin constantly push the boundaries of innovation and affordability, which is perfect for pet lovers.
Are you the owner of a Chihuahua puppy and want to offer him only the best kibble on the market? Then it is essential to read the label of the product you are interested in and choose one composed entirely of natural ingredients of known origin.
High-quality pet food is no longer a luxury but an affordable reality for pet owners in our country. And nowadays, every person can benefit from the information needed to make an informed decision regarding the proper food for their pets.
From kibble that offers increased calcium and vitamin content to wet pet foods that are ideal for providing increased hydration to our animals, the Australian public is spoilt for choice when it comes to pet food, and the range of products available on the shelves of local or national pet shops is growing year on year.
Do you have anything you want to add to my post about Why Should You Invest in High-Quality Dog Food? If you do, please leave a comment below! Thank you!