*Product was received. Opinions are mine.
Don't you love nice, shiny and SOFT hair? Ya, I totally do. My hair has been a mess lately and just so gross looking and fried looking. YUCK.
I ran out of all my good conditioners and my best shampoo, so I was left with some other stuff that just did not do its job. My hair was just horrid. What also sucks is that my hair is soooo wavy (like crimped wavy) underneath but on the top it is STICK STRAIGHT. Oh how I dislike it very much 🙁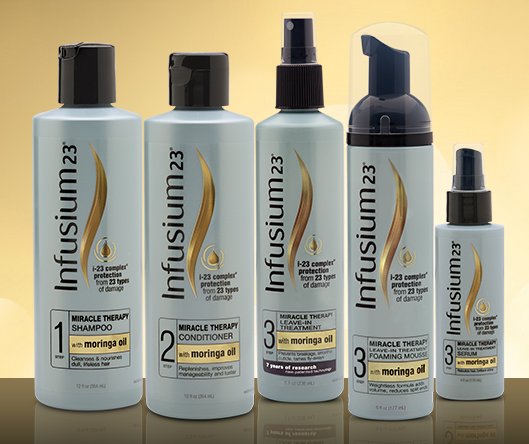 I was sent some Winter Beauty Must-Haves from Infusium 23. Quite an assortment of them, actually! I was pleasantly surprised 🙂 I was eager to  use them that night, as my hair sure needed something good!
I received the Infusium 23 Miracle Therapy line to try out. It is formulated with Moringa Oil to repair even the most damaged hair for a fortified and healthy transformation. And my did it do just that! With the VERY first use of it.
Not only did it smell pretty good, it left my hair frizz-free, my hair dried FASTER and my hair had never (and I mean this!) never, been sooo fluffy and LIGHT feeling. It was almost like this shampoo and conditioner stripped all the dirty build-up from my hair and left it new feeling and looking again! And the wavy/crimped looking hair underneath my pin straight hair? Ya, that was taken care of. Sure, it was still wavy, but NOT crimped looking or oily looking. It totally softened it up! Yay!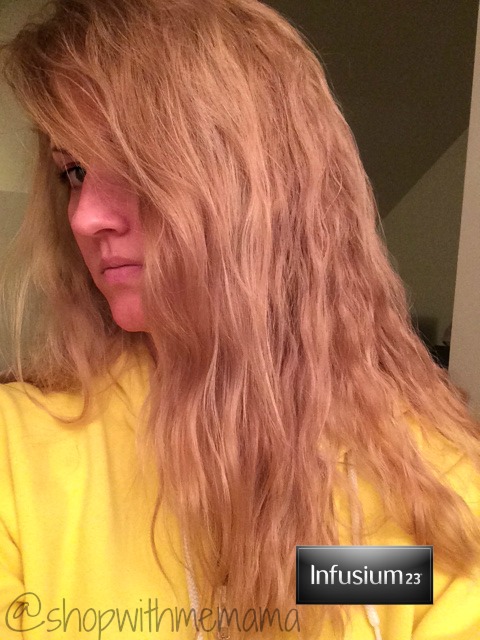 After I got out of the shower, I put in the mousse, Miracle Therapy Leave-in Treatment. It is fluffy and foamy and goes right into my wet hair very nicely. I put it mainly on the sides of my hair and the ends where it really needs the extra special care. When my hair dried, I used the serum throughout my hair. The serum left my hair super shiny and pretty looking!
The next time I washed my hair, after I got out of the shower I tried the spray leave-in treatment. It works about the same as the mousse, except it is a spray. When my hair dried it was very manageable and I could run my fingers through it really good! When my daughter wakes up in the morning with ratted out hair, I use this spray leave-in treatment on  her hair so I can easily brush through it. Makes mornings before school go so much more smoothly!!!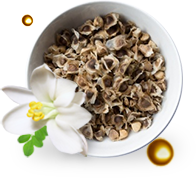 What is Moringa Oil?
Loaded with hair-healthy antioxidants, proteins, amino acids, and 90 nutrients and minerals, Moringa Oil is a salon favorite for increasing strength and restoring vitality to your hair.
Buy
You can purchase Infusium 23 at drug stores nationwide. It retails for about $6.99 a bottle!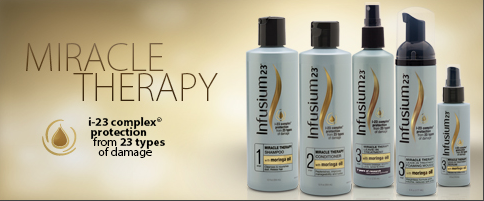 Miracle Therapy Leave-in Treatment Serum