Zubels Handmade Knit Toys
Zubels are adorable, handmade knit toys. They are super cute and oh so comfy for little ones to hold onto! They are also organic and Eco-friendly, which is super nice!
From adorable dolls to turtles, pirates, and food, Zubels has something for every child on your Christmas list! I was able to pick out something I knew my little girl would love, to review!
I chose the London Collin Bunny. He is very cute and little. It will be perfect for my daughter's little hands! I and my son reviewed this as my daughter will be receiving this in her stocking.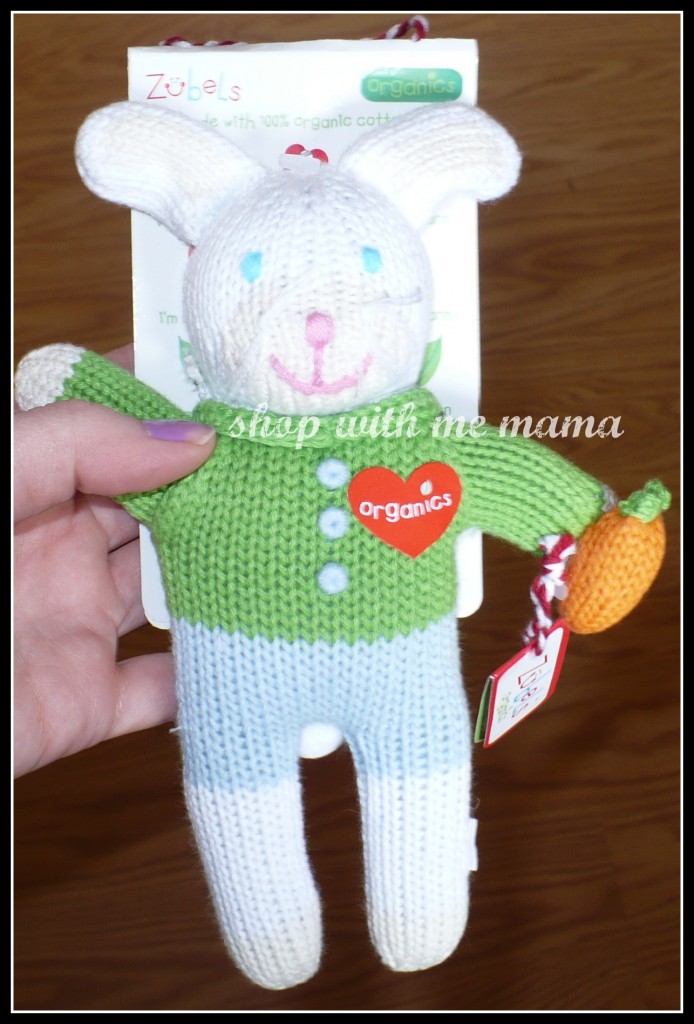 He has adorable little blue eyes, he carries a yummy orange carrot and he is oh so soft! Very sweet little bunny doll, great for a boy or a girl.
Zubels uses 100% certified organic yarn, for their products. Zubels also uses minimal packaging, as you can see in the picture, so there is less waste. Zubels also uses eco-friendly low impact dyes which means they don't contain toxic chemicals.
The only thing that I wish, is that their site was more user-friendly. I had to download some things that I wanted to view. I wish I could have just clicked on those things and I could be brought to that particular page. And, I wish that you did not have to view their online catalog to view their products. It would be much easier to have them on their site like other sites do. Those are my only complaints though!
Buy
You can purchase Zubels by visiting them online and searching for a store near you!