I don't know about you but I love a clean home! I feel SO good after I deep clean my whole home and then I sit back and just take it all in. That is until the kids and hubby come home and get it messy again! Ha! That is what life is all about though! Nothing can stay clean for too long! I am loving the new Eco Cleaning products that I received from Shaklee. I had never heard of this brand before, so I really wanted to try it out and see what all the rave was about. With Coronavirus here to stay, I am sure of it, cleaning has become second nature for me.
Of course, I always cleaned before the Coronavirus, but now I do so even more! Especially with my kids back to in-person school. Keeping counters wiped down and clean, door handles, any kind of handles in our home, and bathrooms, I make sure everything is wiped down and clean with my new eco-friendly cleaning products from Shaklee.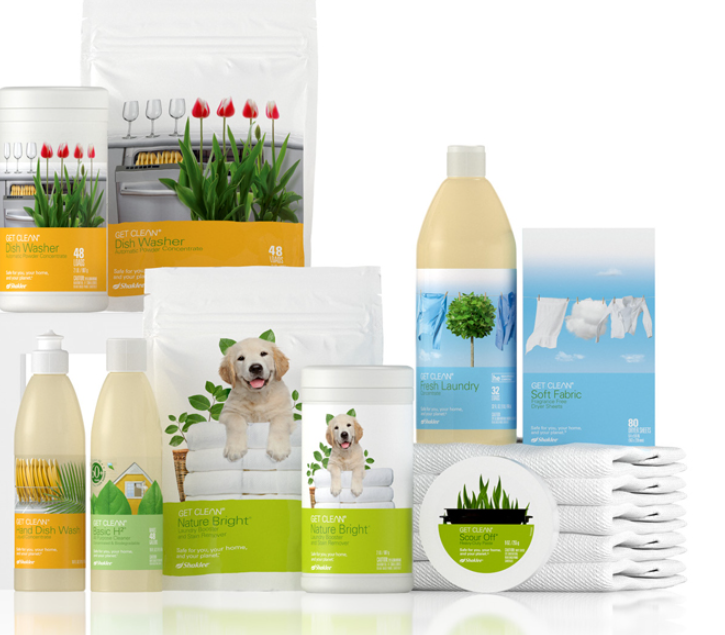 First, let's talk about WHAT Shaklee is and why I love it so much!
All Shaklee products undergo a screening process that surpasses even the standards of the United States Pharmacopeia. Their products are backed by 100+ patents. They will also stand behind their products with a 100% money-back guarantee—no questions asked. But, that is not what sold me on this brand. Of course, it obviously helped me in being interested enough to try the eco cleaning products out, but what really hooked me was how well they work in my home.
Shaklee is not just about eco-friendly cleaning products, but Shaklee carries other products too, for your health. They carry nutritional products like protein shakes, multivitamins, probiotics, and SO much more. If you are looking to lose weight and live a healthier life, they also carry products to help you achieve this with their meal in a bar and healthy snacks, energizing tea, and weight loss kits.
Shaklee Has The Best Eco Cleaning Products for Your Home!
This is true! Upon opening up the package that I received from Shaklee, I was excited to see SO many cleaning goodies for my home! I couldn't believe the array of products I received and was thrilled with trying them out. And yes, I tried them out immediately! Shaklee believes that health isn't just about what you put in your body but about everything that's around you. They offer a full line of nontoxic cleaning choices that are Safe for You, Your Home, and Your Planet®. Let's take a peek at these awesome eco-friendly cleaning products below!
The first product I used was Scour Off. My oven top has stuff on it that I could not ever get off no matter what I used on it. It is one spot in my kitchen that I hate because it always looks dirty when it really isn't. I am not kidding when I say this stuff took off the gunky stuff on my stovetop immediately with barely ANY scrubbing AT ALL. I was amazed.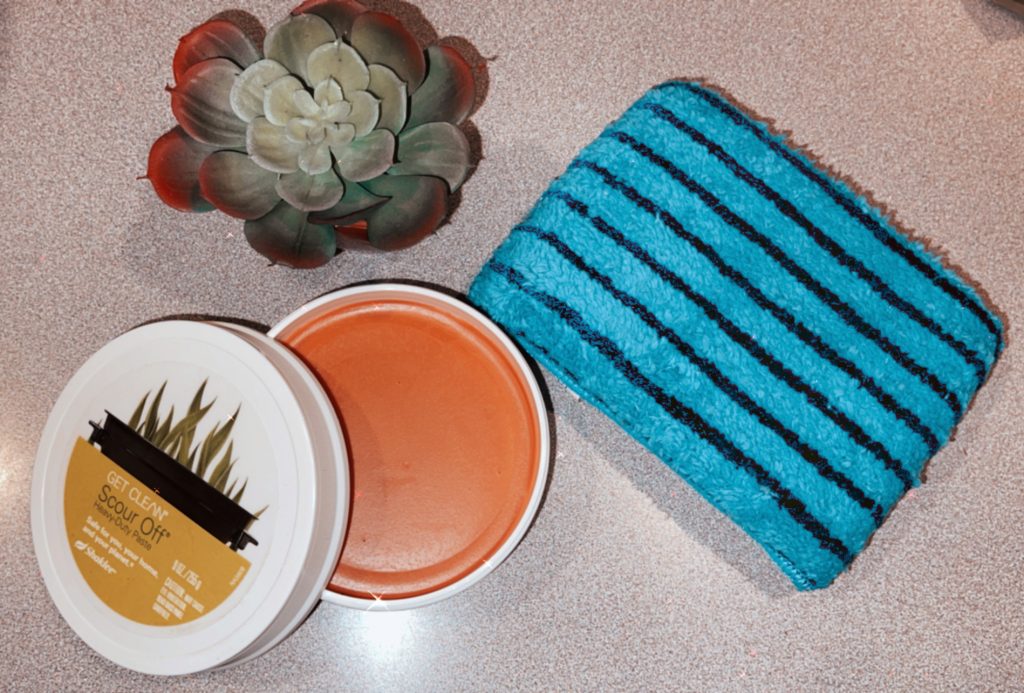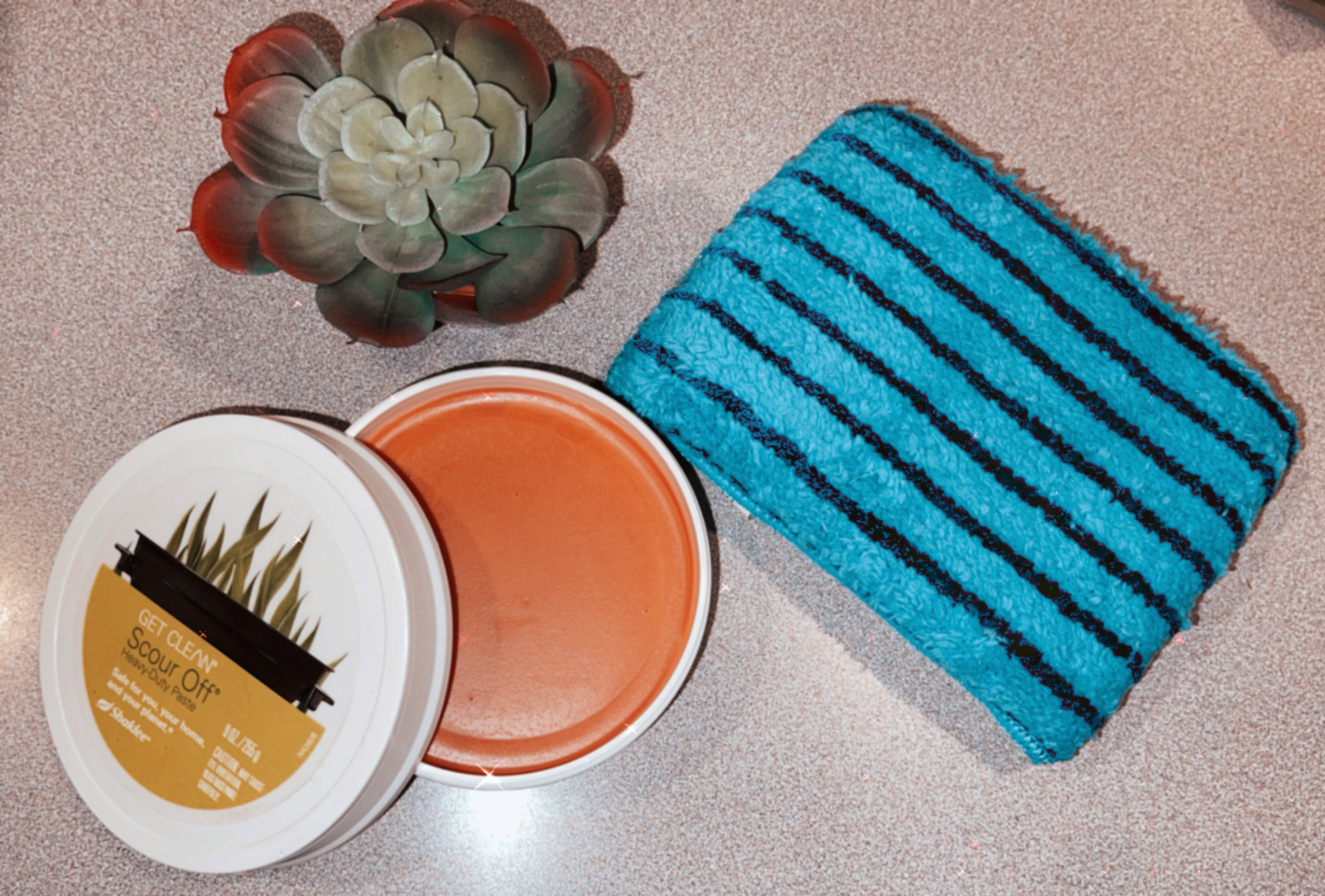 You can see in the video below, how easily my stovetop was cleaned! So awesome! Now, my stovetop is sparkling clean with no gross caked-on food! I am hooked! I think it says not to use on glass stovetops, but I did and I don't regret it. No scuff marks on the surface and my stovetop is clean, BUT, you should probably do what the directions say and not use this on your stovetop if it is glass only because it could scratch it.
I have also used Scour Off in my sink to clean it out and get all the stains out of it. It worked SO well! No chemicals like bleach were used, only Scour Off! You can use Scour Off on grout, non-glass stovetops, sinks, etc. It is good stuff and works so well.
I also have used the Basic H2® Organic Super Cleaning Concentrate. In the kit I received, they provided some spray bottles so that I could make my own solution. A little goes a LONG way! It comes with these handy instructions to tell you how much to mix with water to get the cleaning solution you need! Feel free to print that out so that you have it on hand if you buy any Shaklee eco cleaning products for your home. You can also check out their video titled: Shaklee Products for a Healthy Home. The video is about the Basic H2 cleaner that is in the kit. So be sure to watch that for more info on it!
Also, check out this helpful guide on the FREE 10 Day Deep Clean Your House blog post With a Free Printable Planner to help get your home spotless in no time!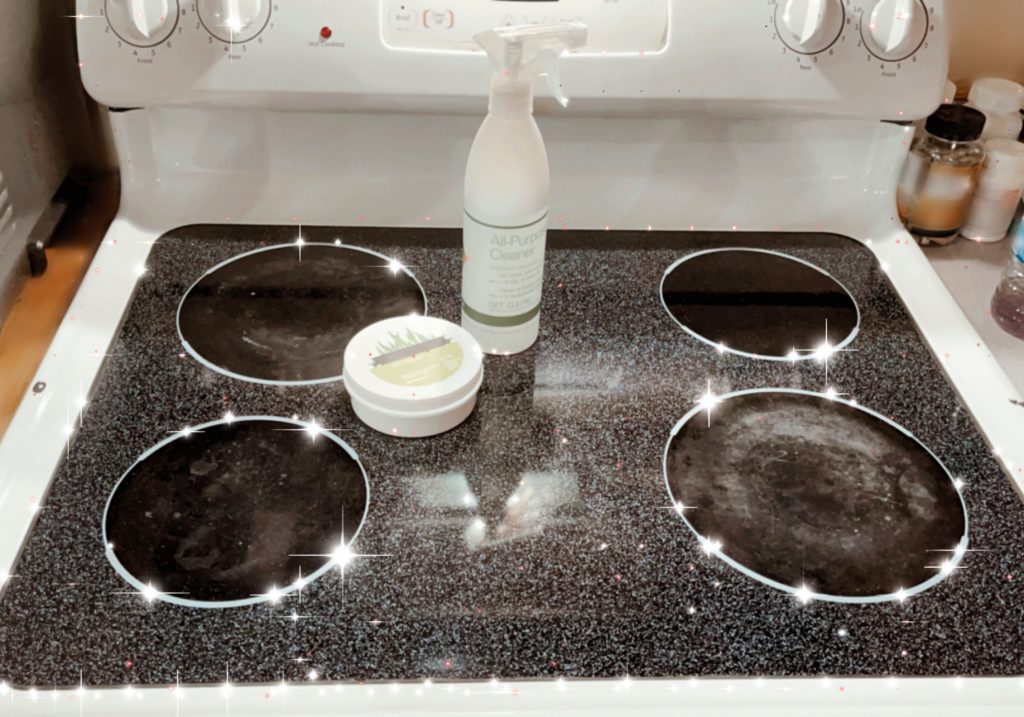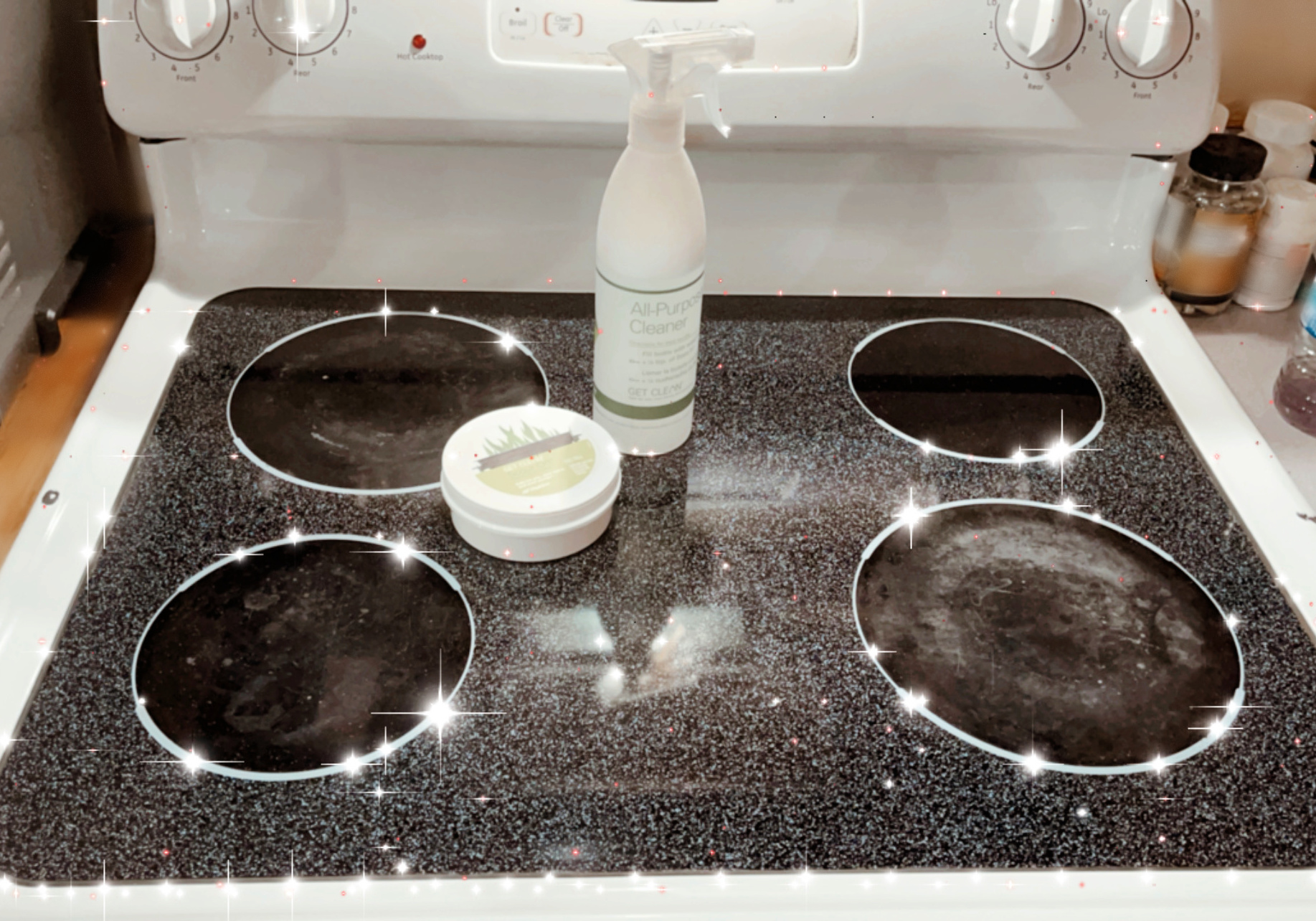 Here is more info about their non-toxic cleaning products:
No harmful fumes or hazardous chemicals.
Outperforms 16 national leading brands.
You would spend $3,400 for ready-to-use cleaners to get the same amount of clean found in the Get Clean Starter Kit!*
Features Basic H2® Organic Super Cleaning Concentrate—just ¼ tsp. makes 16 oz. of all-purpose cleaner for only 3 cents.
And when you purchase the Get Clean Starter Kit, you also make a positive impact on the planet:
Keeps 108 pounds of packaging waste from landfills.
Eliminates 248 pounds of greenhouse gas.
Good stuff, right? I think so!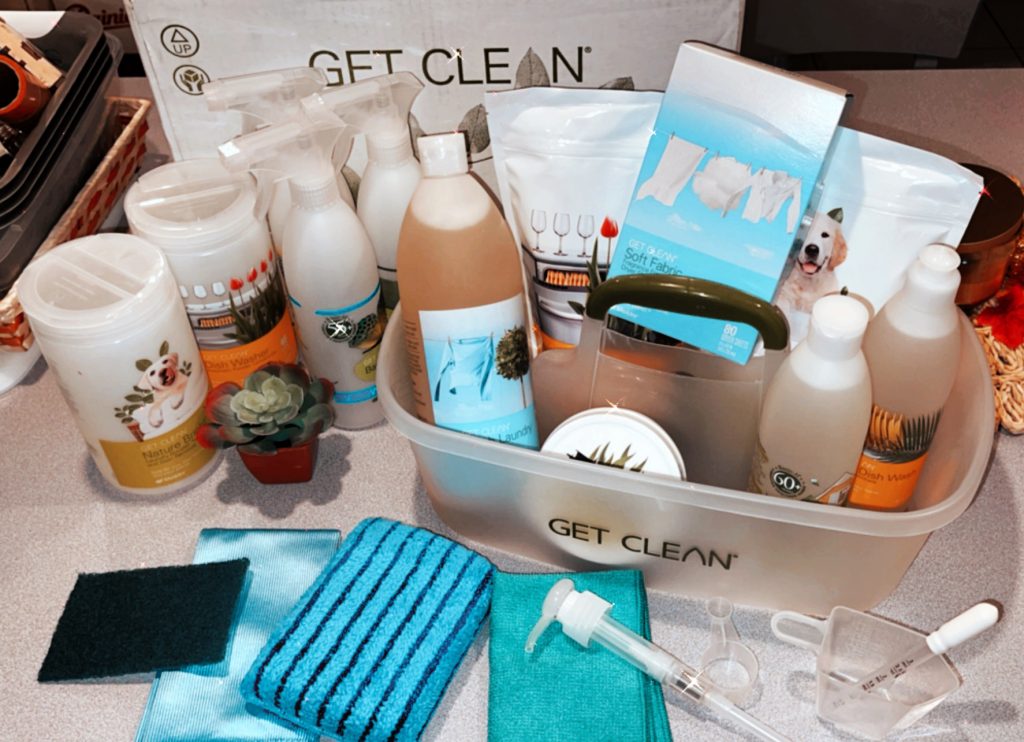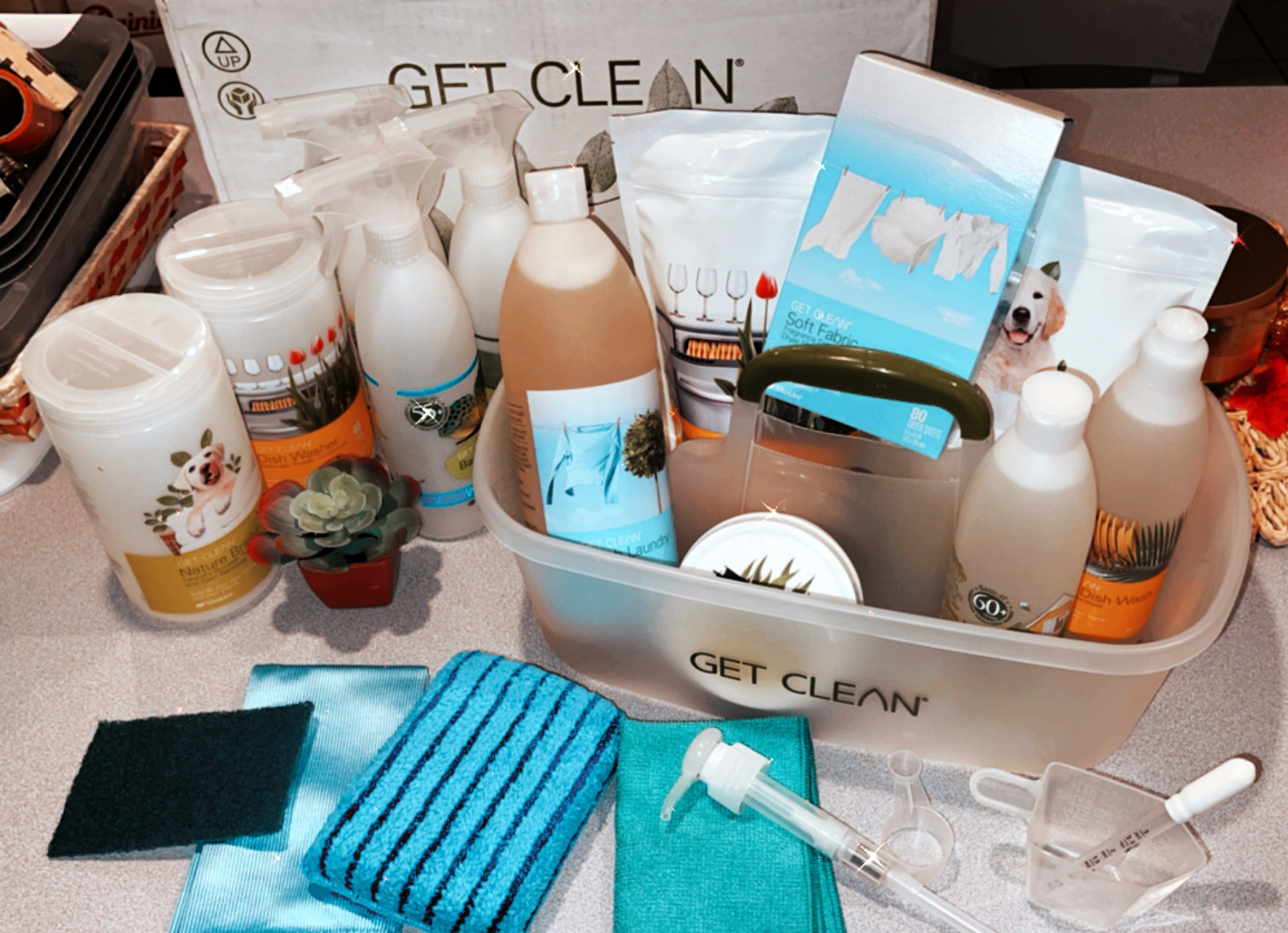 The Get Clean Starter Kit contains:
Basic H2® Organic Super Cleaning Concentrate, 16 fl. oz. (1)
Scour Off (1)
Nature Bright® Laundry Booster and Stain Remover, 32 oz. (1)
Hand Dish Wash Concentrate, 16 fl. oz. (1)
Dish Washer Automatic Powder Concentrate, 32 oz. (1)
Fresh Laundry Concentrate HE Compatible, Regular Scent 32 fl. oz. (1)
Soft Fabric Dryer Sheets, 80 sheets (1)
Dish Washer Automatic Powder Concentrate Dispenser (empty) (1)
Nature Bright® Laundry Booster and Stain Remover Dispenser (empty) (1)
Including all the accessories you need to get really clean:
Organizer Caddy (1)
Spray Bottles (3)

Windows
All-Purpose
Degreasing

Dropper Pipette (1)
¼-oz. Dispenser Pump for 32-oz. Bottle (1)
Laundry Measuring Scoop (1)
Dual Measuring Spoon (1)
Cleaning Accessories (4)

Super Microfiber Cleaning Cloth
Super Microfiber Window Cloth
Super Microfiber Dish Sponge
Miracle Scrubber Pad
All of THAT above for only $118.60 and if you become a member, the member price is $101.62.
Why Should You Buy From Shaklee?
Over 60 years ago, Shaklee introduced one of the first non-toxic, biodegradable cleaners. Shaklee was the first company to plant 1 million trees around the world, in partnership with the late Dr. Wangari Maathai, the first Nobel laureate recognized for environmental work. Since 2016, they have been partnering with American Forests® to plant one tree for every Get Clean® Starter Kit they sell.
Their Goal:
Plant 10 million MORE trees over the next 10 years!
And, these products WORK. They can deep clean your home better than most products I have used. I absolutely love these eco-cleaning products that I received.
Get Clean® offers cleaning choices that are safe and green:

Sustainable ingredients

Biodegradable surfactants

Recyclable packaging

Recyclable dryer sheets

No chlorine bleach

No ammonia

No phosphates

No nitrates

No harmful fumes

No animal testing
Shop!
You can check out the Get Clean® Starter Kit and find out more about the products that Shaklee carries.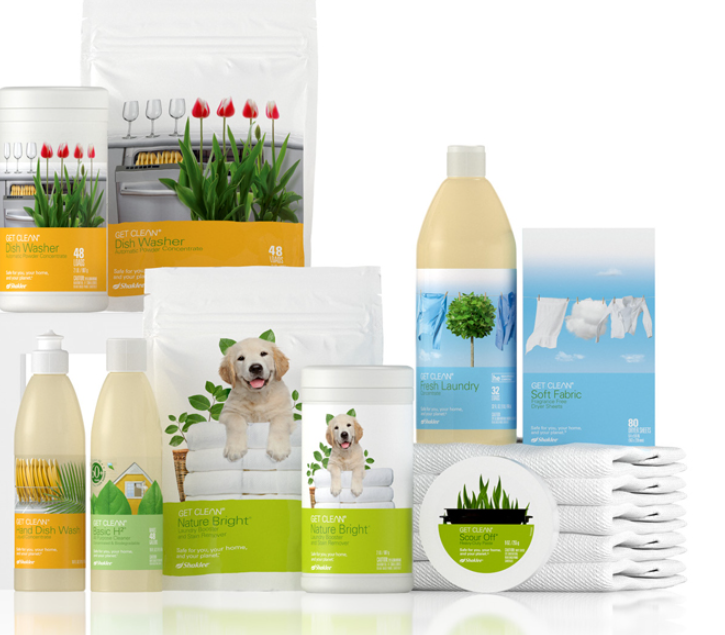 Win
One lucky person is going to win a Get Clean® Starter Kit of their very own! Yay! (see above about what is included in this eco cleaning starter kit!). The value of this is $118.60!
Rules
The contest is open to US residents ages 18+. This giveaway will end on September 29, 2021, at 11:59 pm MT. The winner will have only 48 hours to claim their win or a new winner will be selected. I am NOT responsible for lost or stolen mail (DUH!).