So, I was introduced to something the other day and I have to share it with you! It is the amazing Mimmo Caddy by Mollie Ollie, which is the best storage caddy tote (my opinion of course!), and it has helped me declutter my part of my daughter's room. It is so cute, sturdy, and can be used for SO many things. It sure makes my daughter's room look better that is for sure.
Right out of the package, this storage caddy tote was almost ready for me to use. I just had to push it open and put the little dividers where they needed to be and then I started putting some of my daughter's dog grooming supplies inside. Of course, my daughter helped out, we had fun doing this together last weekend. It is always nice to organize stuff it just makes you feel good!
This was just part of my daughter's messy room problem. All of her dog grooming supplies were in different places and she could NEVER find anything when she needed it. She would wash her dog, but then could not find the clippers or the brush she needed. It was irritating for her! Now, with the storage caddy tote, my daughter has all of her dog grooming things in one spot and easy to grab when needed.
*Product received, opinions are my own.
Best Storage Caddy Tote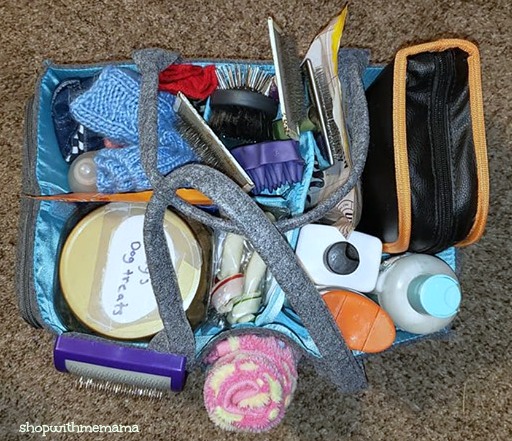 This Multi-purpose Caddy Organizer does a little bit more than the rest of those caddy tote organizers because it gives you the added space and flexibility to organize all your stuff, for yourself and/or your family! In our case, my daughter's dog grooming supplies. This storage caddy tote has handles and is very durable.
This storage caddy has 8 pockets of various sizes including a zipper compartment with 5 elastic loops for easy access and smart organization. The zipper compartment is great to help organize small items such as pens, pencils, scissors, nail clippers, etc. So, you won't have to rummage around in the tote to find those smaller important things. My daughter likes to keep her dogs nail cutters, scissors for trimming her dog's hair, and brush in this little zippered compartment.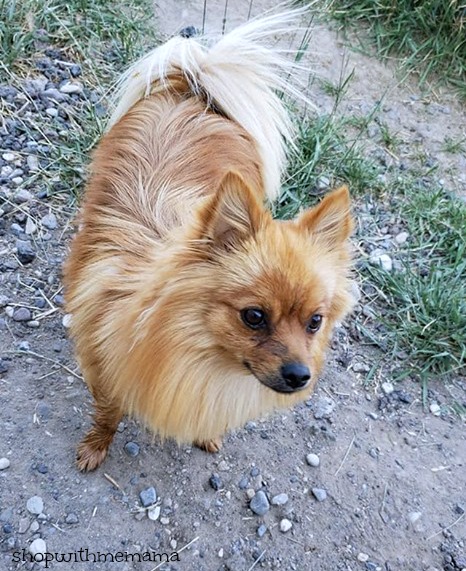 It is made of 5mm heavy duty felt material with a reinforced base and enhanced stitching on the handles so when carrying the tote, you won't feel like it will fall apart. I love that this storage caddy tote is so strong and that means it will last a long time.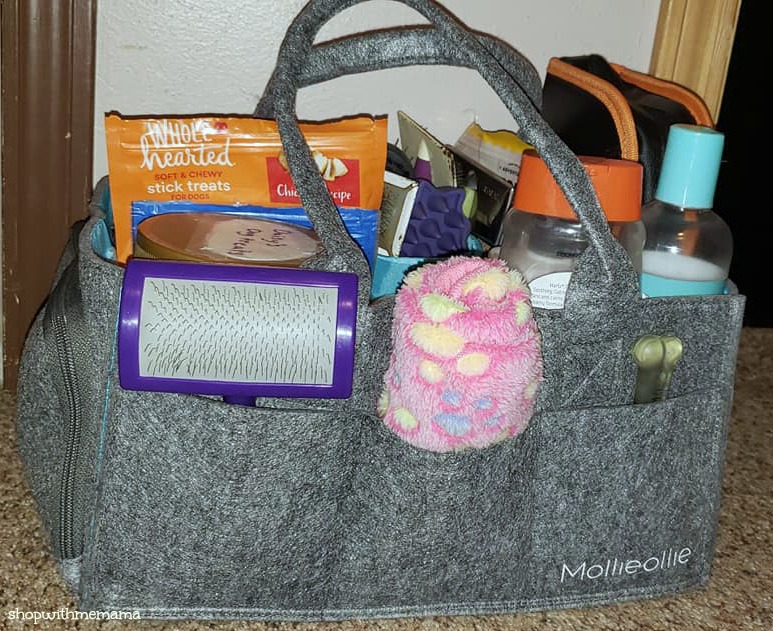 Mollie Ollie wants to help make parenthood fun and a bit easier. The Mimmo Caddy Organizer is something that they recently designed, especially for moms. This awesome organizer tote is great for things like;
✓Baby Diaper Caddy Organizer
✓Portable Nursing Station: If you use this for baby things, it can transform into a portable changing or nursing station for mom and baby.
✓Road Trip Tote
✓Car Seat Organizer
✓Knitting Supplies Basket
✓Arts & Crafts Bag
✓Laundry Storage Bin
✓Essential Oils Tote
✓Cosmetic & Skincare Storage Bin
✓Toy Storage Organizer
✓Stationary Organizer
See? It is not just for the nursery or my daughter's bedroom, it has many great uses! However, this will remain in my daughter's room, I will just have to buy myself one for my bathroom. I have SO many beauty products that need a home! This tote would help so much with that mess on my bathroom counter! Maybe for Christmas…
The storage caddy tote is easy to maintain and can be cleaned up easily. It has a polyester lining that gives it a smooth and resilient interior making this tote easy to clean.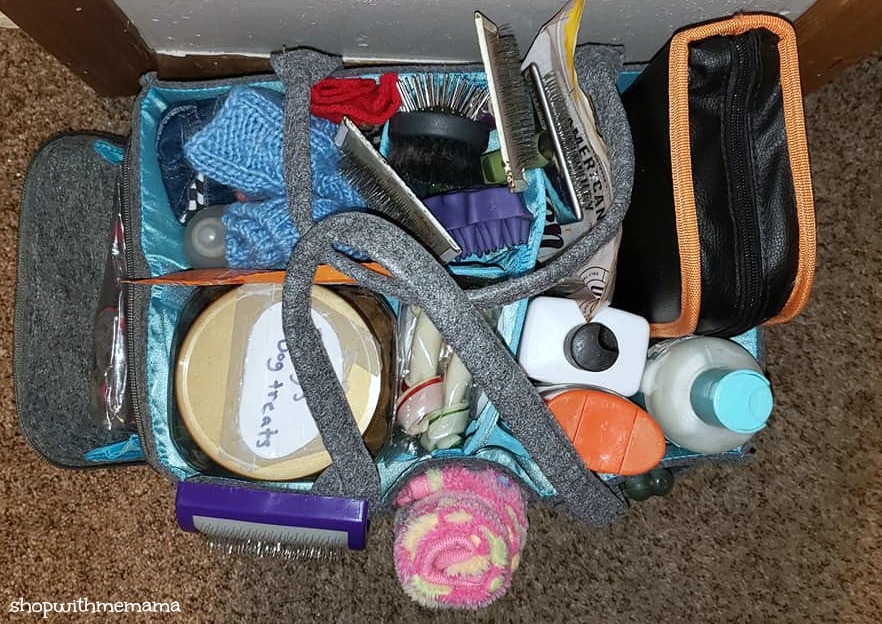 If you are traveling with the tote, it is lightweight (on its own! What you store in it, is another story 😉 ). It is 14.5" x 9.5" x 7" with 2 removable dividers. It can also be easily folded up for easy storage if you have to put it up for a while. Not sure why you would want to though! This is a chic and premium looking storage caddy tote with space-grey felt exterior and turquoise blue interior. Would not only make a great gift for anyone but also would make a practical baby shower gift idea for Moms and should be on every baby registry!
This storage caddy tote is so versatile and can be used for pretty much anything involving organizing. So many possibilities! My daughter is thrilled with it and is just happy that she has a place for all of her dog grooming things!
Shop!
You can purchase the Mimmo Caddy by Mollie Ollie online at Amazon.com. It retails for only $27.97 and if you use THIS LINK you will get 10% off! Just use code: 10shopwithme at checkout!
Win!
One person is going to win a Mimmo Caddy By Mollie Ollie! Yay!
Rules
The contest is open to US 18+. Giveaway will end on September 23, 2019, at 11:59 PM MT. Winner will have 48 hours to confirm their win after I email them, or a new winner will be chosen. I am not responsible for lost or stolen mail.