*Products received. Opinions are my own.
I am so happy it is finally spring and I can get our new home in order. It has been such a huge move for us, from Washington State to Idaho! My hubby  is STILL moving, coming back-and-forth. It is crazy! But, hopefully, it will all be over shortly and we will all be together once again! Moving can be SO expensive!
I am here trying to unpack and put things away. That is kind of the fun part for me! Decorating my new home and finding places for my stuff! One place I always want to be clean and comfy is the bathrooms in our home. I like clean, fresh towels  hanging and a nice smelling air freshener plus hand soap and other necessities available. My bathrooms tend to be homey, like the rest of my house. That is the way I like it!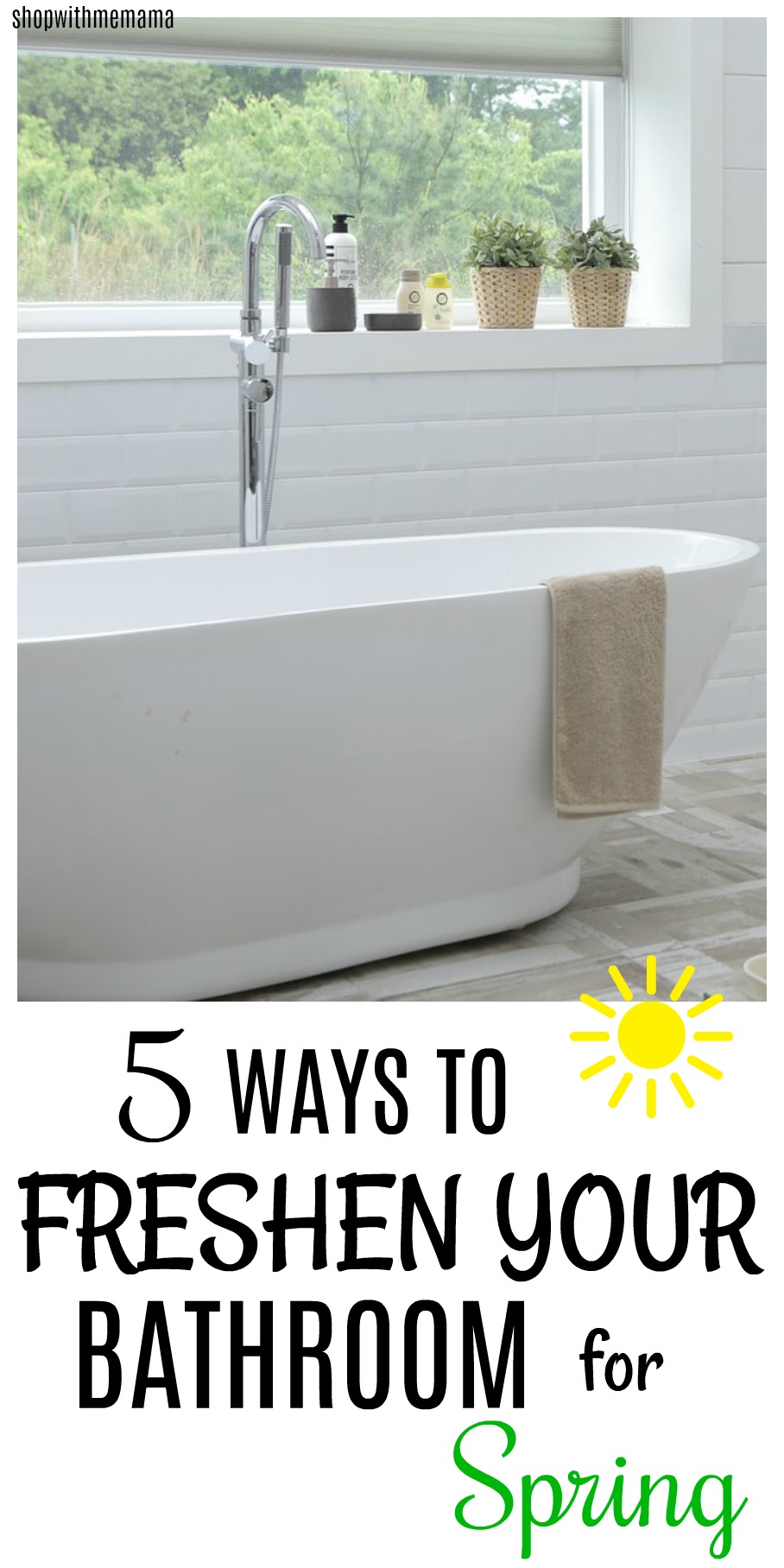 The Hotel Collection Ultimate Micro Cotton Bath Towels I have hanging in my main bathroom certainly give that homey feel! These towels are so soft and absorbent. I love them. Plus, they are huge and come in beautiful colors! These towels are available in 21 colors! I received one towel set in Smoke and love the color.
These towels look great hanging in my bathroom and keep us warm and dry us off nicely, after our shower or baths. My toddler always asks for the big, soft towel, when he gets out of his bath! So funny and cute! These wonderful towels are machine washable and are made from cotton.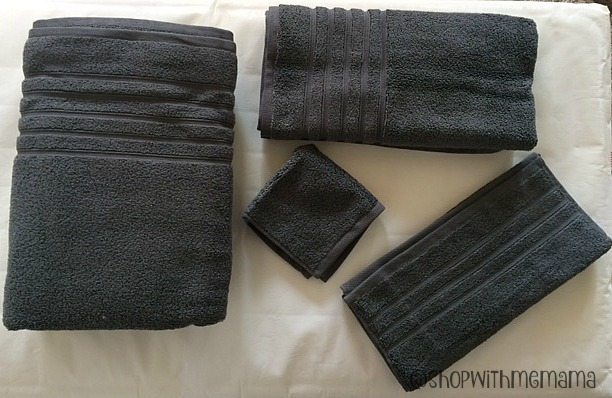 I love that I can bring a touch of spa-like luxury to our every day with these Bath Towels. The towels are crafted of high-quality, ring spun cotton, these durable and ultra-absorbent bath towels feature an extra-soft, plush feel. We just adore them! I am thinking I need to but a few more sets because EVERYONE wants to use them!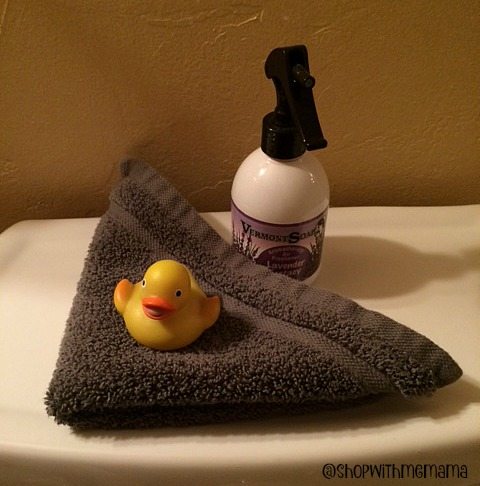 Sizes:

Bath towel – 30"x56"
Bath sheet – 33"x70"
Hand towel – 16"x30"
Washcloth – 13"x13"
Tub mat – 26"x34"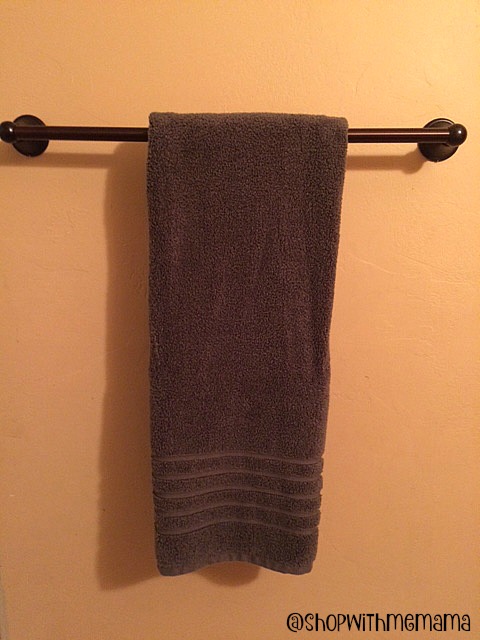 Since I am here, unpacking and sprucing up our home, I wanted to give you some fun tips to help make your bathroom fresh for spring! They are easy tips! Anyone can do them! That is the way I roll 🙂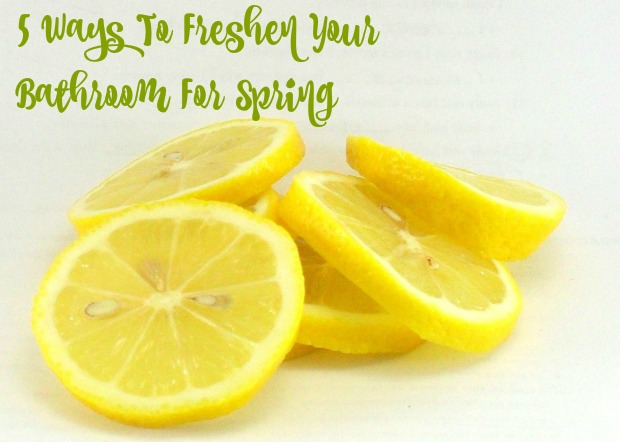 5 Ways To Freshen Your Bathroom For Spring!
Use a garbage can liner with a light scent, to ensure your bathroom stays smelling fresh!
Put an air freshener or small scented candle on the back of your toilet
Hang fresh, plush towels like these Bath Towels, to give your bathroom a spa-like feel
Clean the sink, counters, and tub with a fresh lemon for a nice, citrusy clean scent that lasts (just squeeze fresh lemon in a spray bottle with water and spray on counter tops, bathtub, floors, sink, etc!)
Put a clean, fluffy carpet/mat on the floor in front of the sink so when people wash their hands they are standing on a nice, comfy carpet!
Talk about a comfy, homey bathroom, right? You do the things I mentioned above and you will always have compliments on your bathroom, promise!
Where To Buy
The Bath Towels are available exclusively at Macy's retailers and online at http://www.macys.com/. Retail Price: $14-$57.