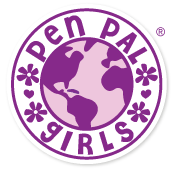 My little girl just loves her dolls. She has many of them and every day she plays with them and dresses them up pretty! It is so much fun to watch her play!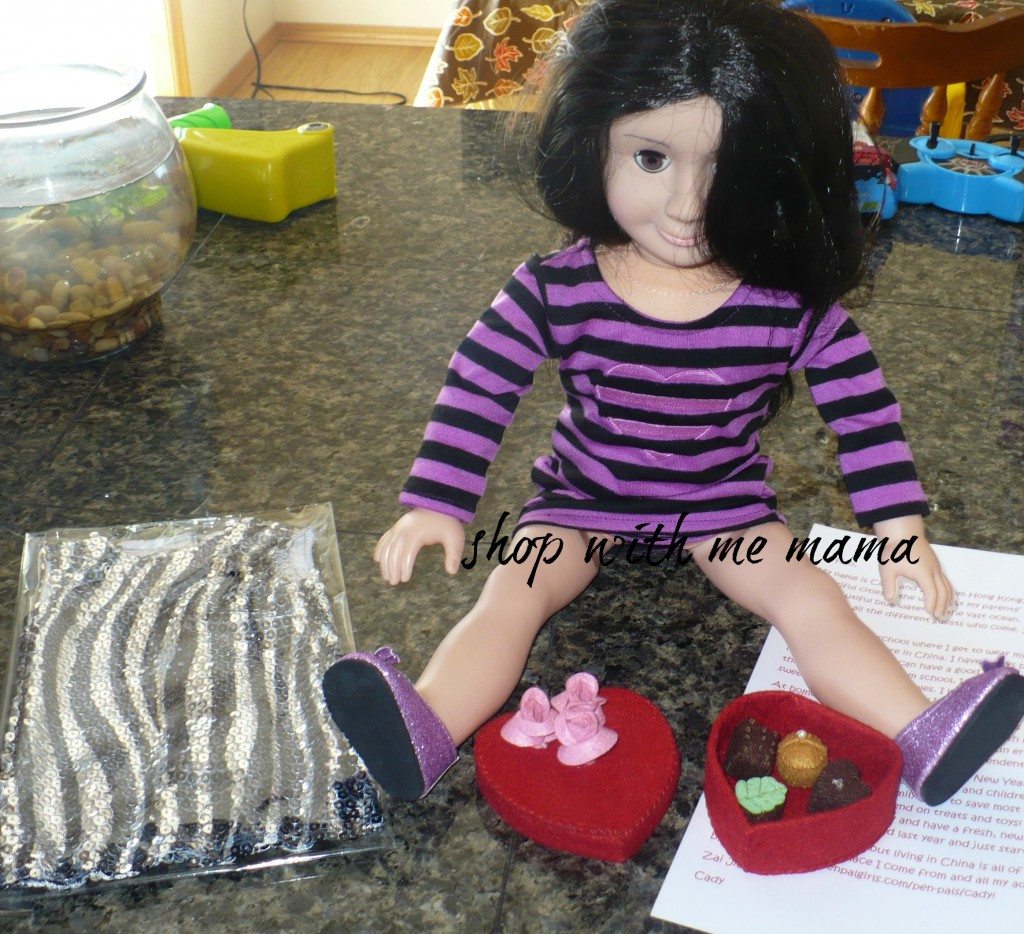 My daughter was recently able to review one of the PenPalGirls Doll and outfit! PenPalGirls is a really cute site filled with dolls, outfits and more! Everything you need to make your little girl very happy!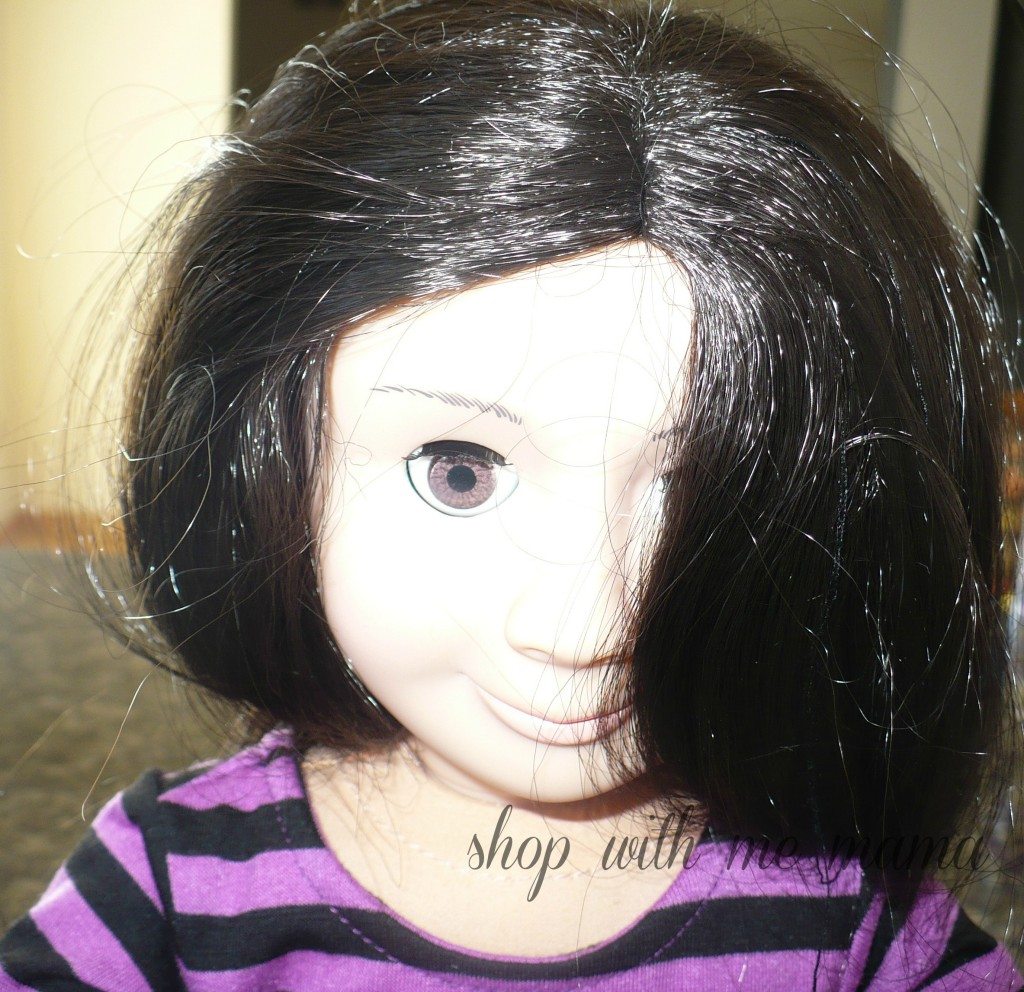 My daughter received the beautiful Cady star doll, from China! She is a PenPalGirls 18-inch doll. She was also sent a beautiful, sparkly dress for her too! She was also sent to my daughter with some yummy, felt chocolates! When Cady arrived, my daughter was so excited!! Cady is beautiful! She has thick, gorgeous, dark hair that is really long. My daughter LOVES to brush hair, so this was wonderful for her! Cady also came in a very pretty black and purple stripped dress and adorable purple sparkly shoes! She is just so pretty! She also came with a letter!! Too sweet!
The doll is beautifully made. She is sturdy and the quality is definitely there in her features and the clothing that she wears. Her hair is seriously gorgeous and her eyes are super pretty too! I am very impressed with this dolls quality. She will definitely be around for a while!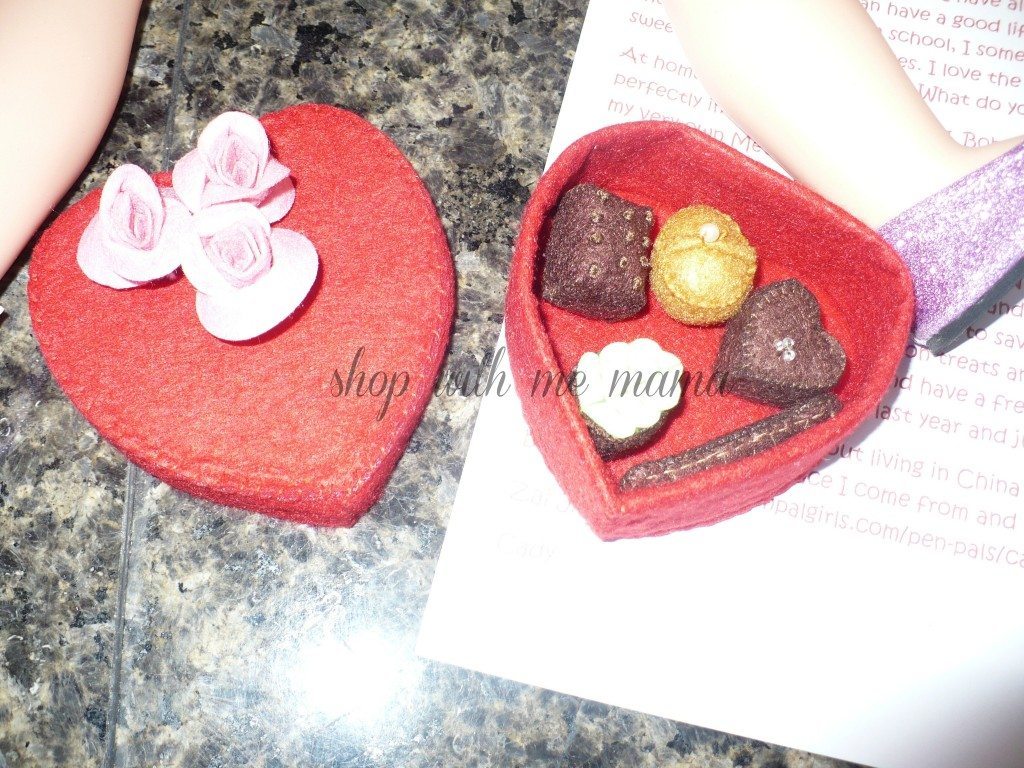 The PenPalGirls outfits fit almost all 18″ inch dolls like American Girl® (Mattel®), Favorite Friends (Madame Alexander®), Our Generation® (Target®), Journey Girls (Toys R Us®), Carpatina Dolls and other 18-inch dolls.
Another great thing about PenPalGirls? You can visit their Pen pal page and choose a pen pal to write to! You can choose a doll or a real girl, for your princess to write to and keep in touch! Your new friend cannot wait to hear from you!
About PenPalGirls (taken from their site):
The concept for PenPalGirls® began in 2010 when a mother of two realized her daughters were not fully aware of their cultural heritage (especially the green eyed, half Chinese child) and could not appreciate their uniqueness. Her vision was to develop a company and product line for young girls everywhere to learn about their own culture and others throughout the world, and connect with girls in other countries. She was not happy with the quality of toys out there and wanted to create an affordable couture level line (yes, we wish these came in our size!). After finding investors excited about her ideas, she was able to turn her dream into reality and started the company in 2011.
Connect with PenPalGirls!!!
On Twitter, Facebook and Google+!!
Giveaway Coming In November!!
Stay tuned, because a giveaway is coming in November!!!!
Buy
You can purchase these gorgeous dolls and accessories online at http://www.penpalgirls.com/ The dolls retail for $85.00 and the accessories vary in prices. And for a limited time, you can get $5 shipping!!!
Disclosure:
I was sent product to review. All opinions are my own, thanks!