*Summer Toys Launching at Our Generation Dolls. This post contains affiliate links. Product received.
I love that my baby girl is finally into the girly things! Sure, she has some tomboy in her, that is fine with me, but now she also loves her girly toys too!
Summer Toys Launching at Our Generation Dolls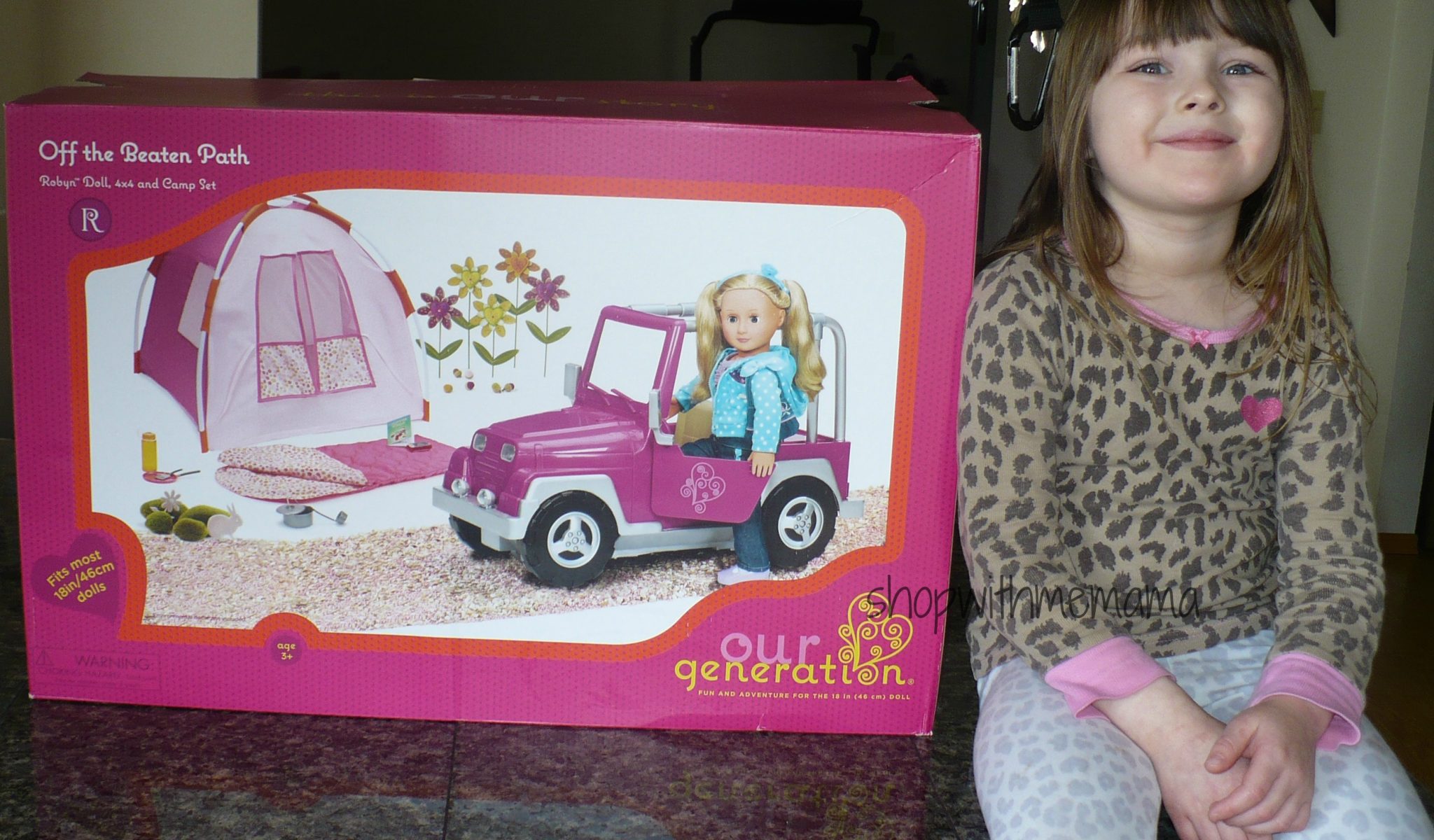 Oh and she lets me do her nails, makeup (she has more makeup than me, sigh…and don't worry, the makeup is just for dress up!), and I get to do her hair! Yay!!!!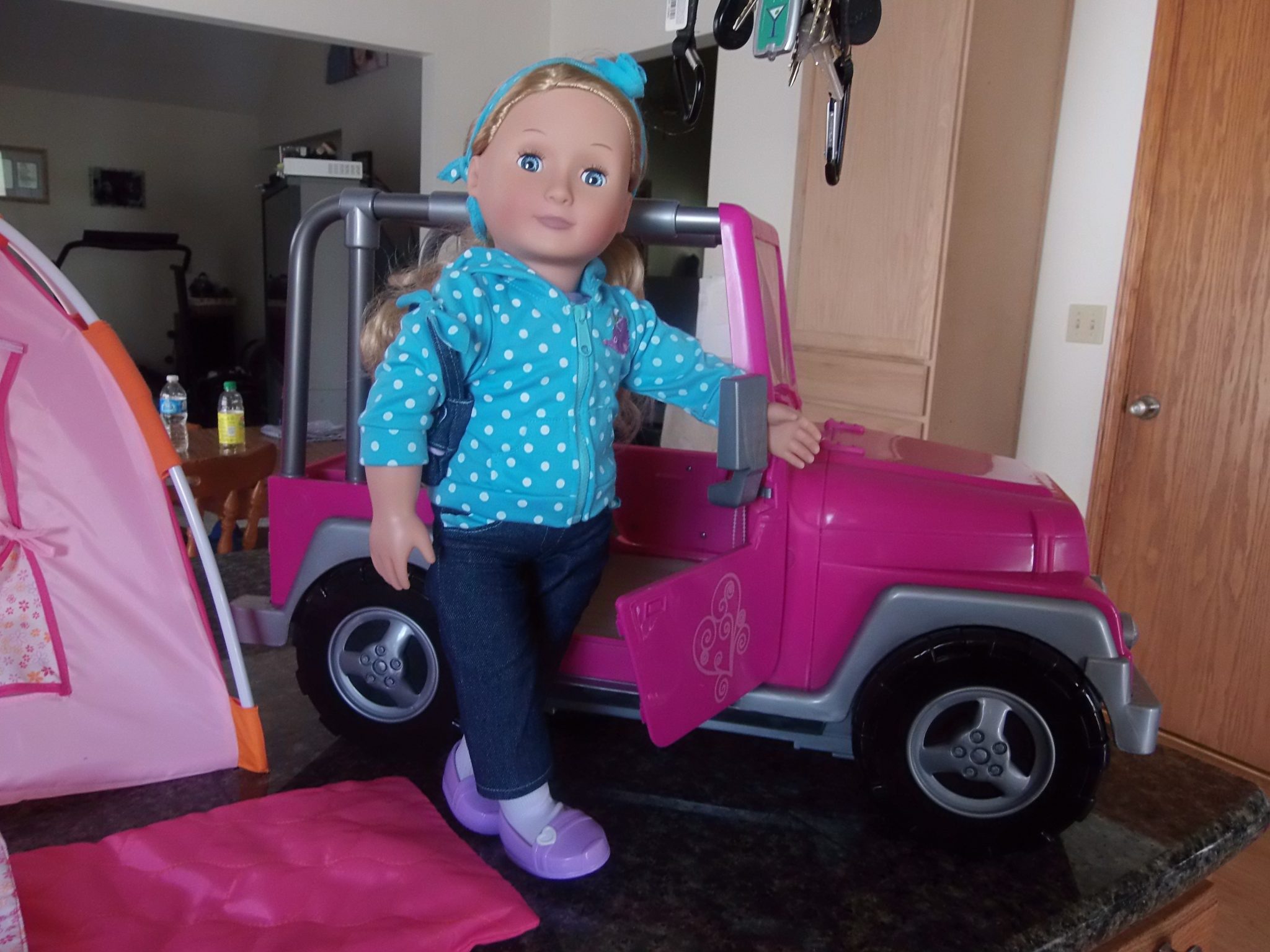 So when she was able to review some great new Summer Toys from Our Generation Dolls, she was stoked! So was I 🙂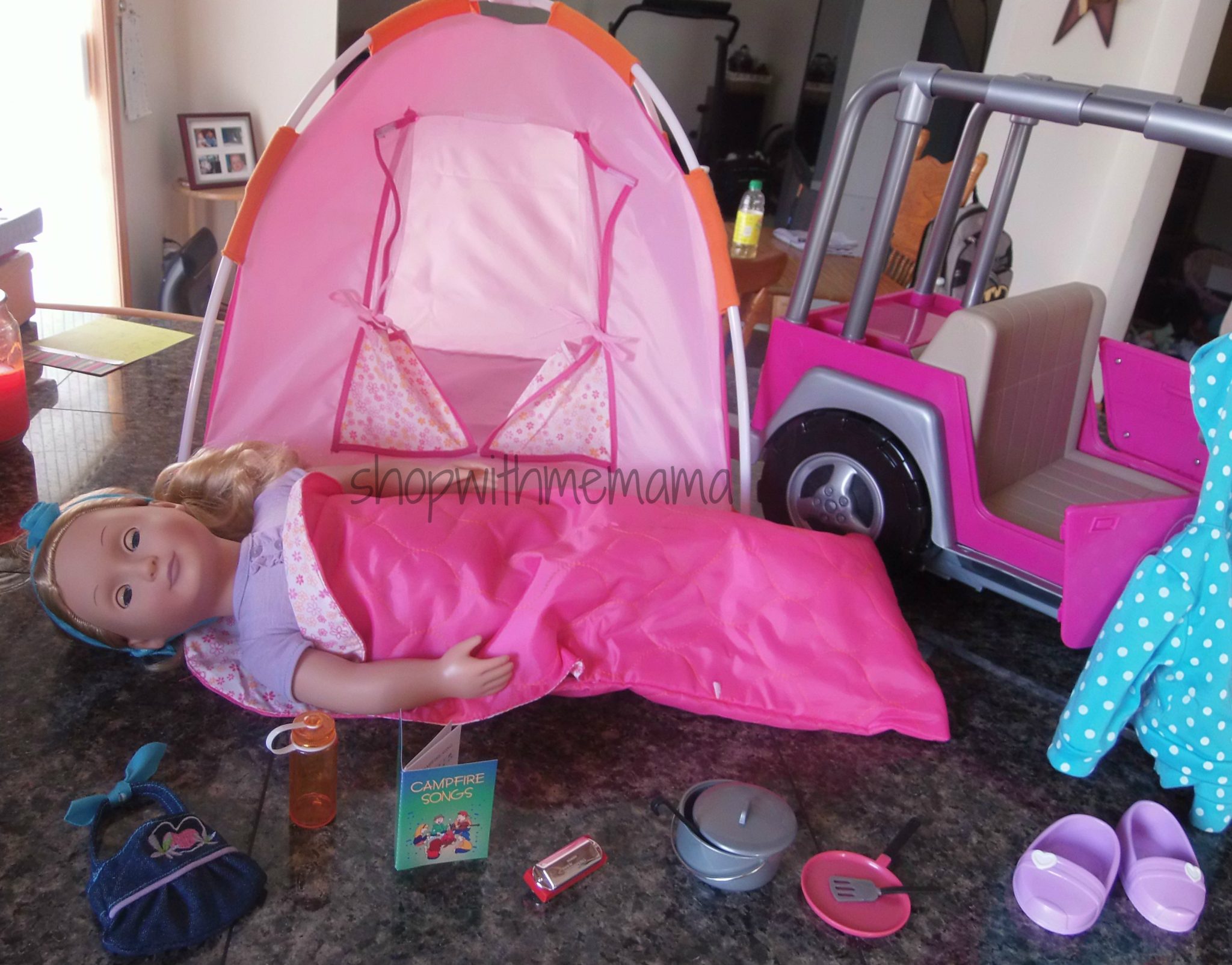 We received the " "Off the Beaten Path"
" bundle and we could not have been more happy with it! This is soo neat. If I had been a little girl receiving this, I would have gone CRAZY! And yes, my little girl DID go crazy, just as I hoped she would!!!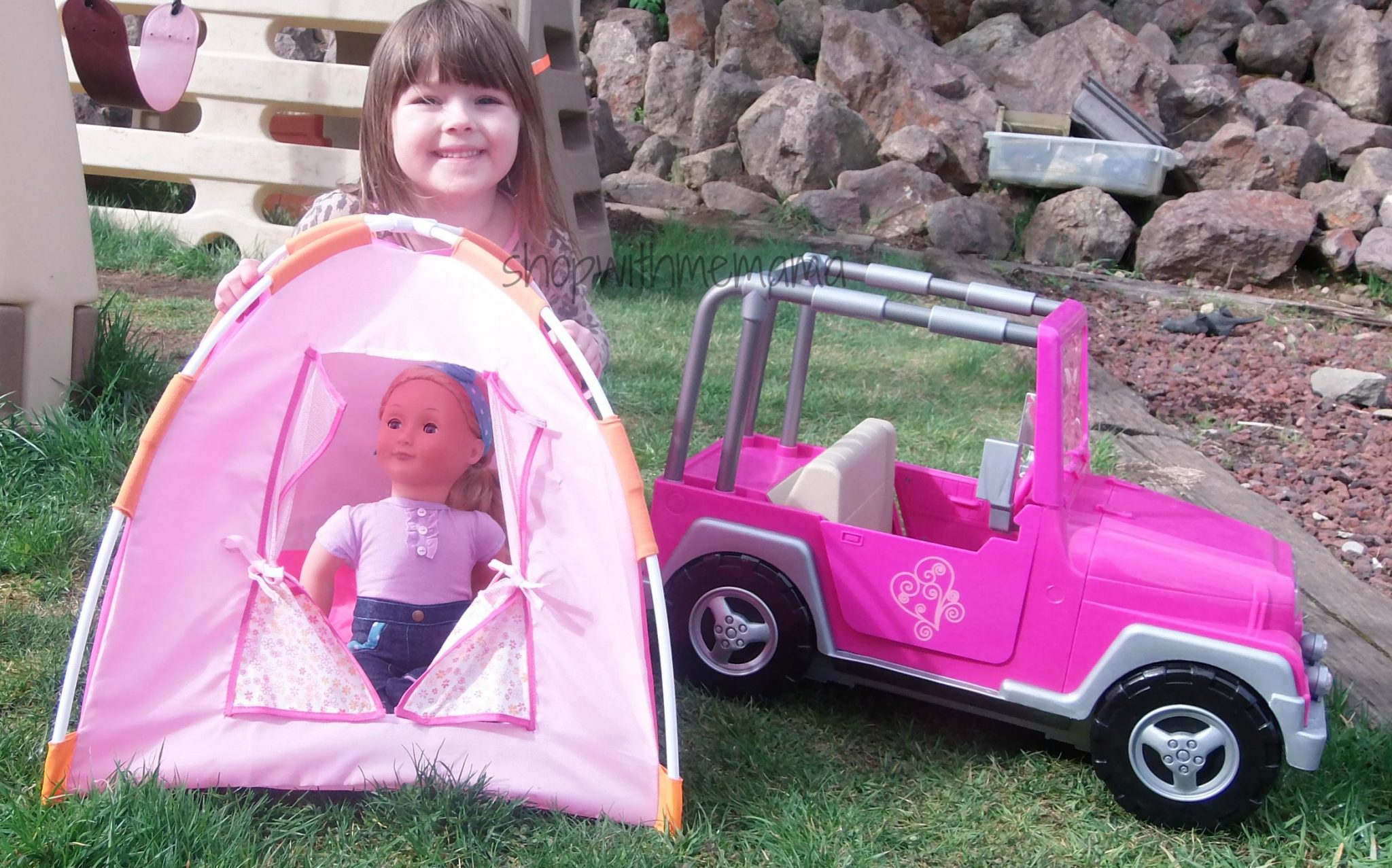 This bundle includes:
18″ Doll
Jeep
Tent
Camping Accessories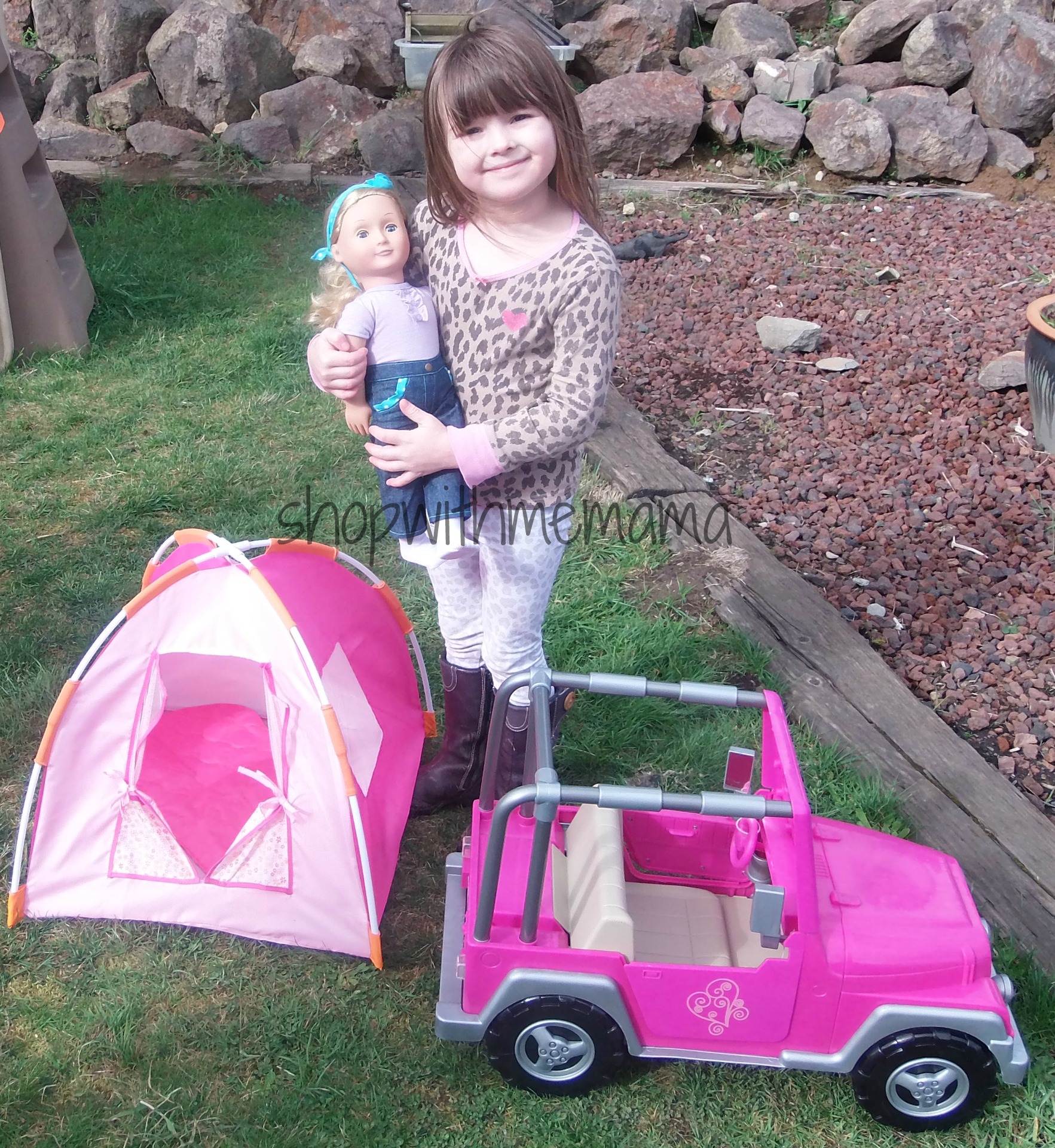 Yes, all of that! My little girl spent the whole day outside just playing with her new toys! The doll is beautiful. She has blond hair and two pigtails and her eyes open and close. She is dressed adorably and also has a little purse too!
The Jeep is big enough to accommodate her and her things. It is a very cool car/jeep!! The tent is spacious enough for the doll to go inside and sit up! This tent is actually put together like a real-life tent. You just put the poles together, then thread them through the little holders on the sides. If it is moved around a lot, then it does come undone.
So I had to keep putting it together for my daughter. That is the only annoying thing I have found about this bundle. The 'camping gear' is really cute. It comes with a miniature pot, ladle, campfire songbook, sleeping bag, frying pan, water bottle, spatula, and harmonica.
So, the only assembly is the tent. Otherwise, it is good out of the box. This really is a fun toy/s for my daughter. Hours of outdoor/indoor enjoyment!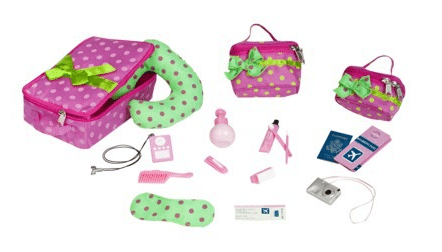 Our Generation Dolls also has the really cute Travel Luggage Accessory Set and the R.V Seeing You Camper! Great for Summertime and your daughter's dolls!!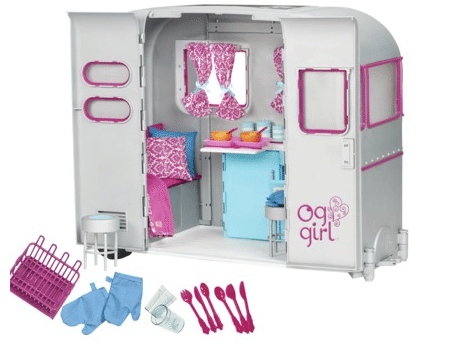 Buy
You can purchase the Off The Beaten Path Bundle or other wonderful Our Generation Dolls, by visiting Target.com or Amazon!