CONTEST OVER! CONGRATS TO
Rebecca Peters#603!!

My daughter, during the summer, could not keep her little hands off of moths, oh my gosh. It got to a point where I was sooooo overwhelmed with the amount of moths I saw in her hands, in jars or crawling aimlessly on my floors.. sigh.
So, when I was told I could review something from HearthSong, naturally I opted to review the Butterfly Nursery. Heck, we needed that!!!! Since we had moths, we needed a nursery for them

We received the 24″ Netted Butterfly Pavilion with 6-10 Caterpillars. Now, you do have to send out for the caterpillars, so they do not come with the nursery. We have not sent out for ours yet, I wanted to wait a bit longer. But it is really easy to do. You can send in the postcard it comes with with a credit card number or check, or you can do it online  (what I will do) and pay that way. Easy enough to do!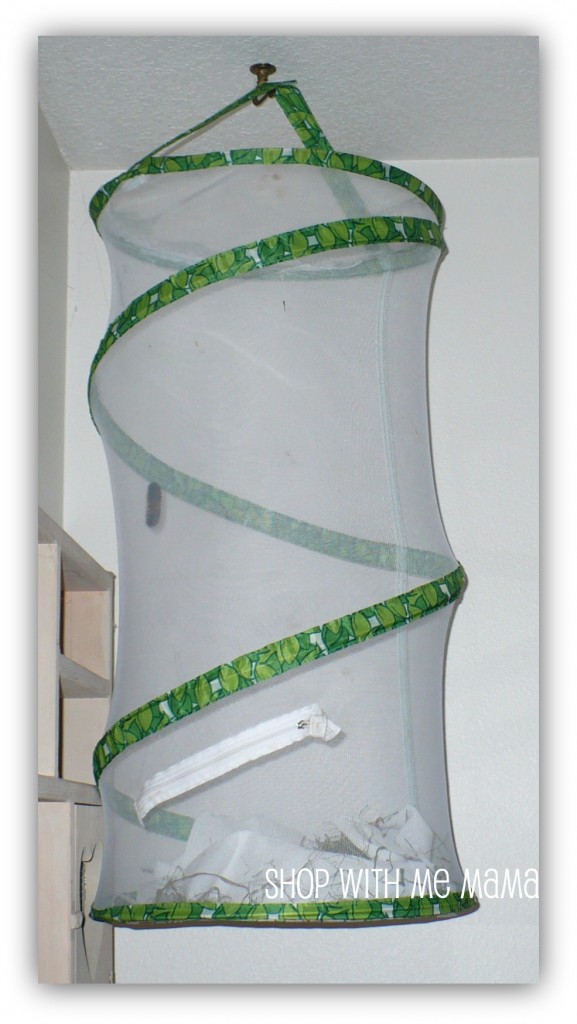 The nursery is great. It has a handle on the top, where I can hang from the hook in our livingroom so the kids cannot reach it very well and the caterpillars are not being disturbed. They can however, grab a chair and peek at them from time to time. Now, I mentioned we did not order the caterpillars yet, but then I said we do have caterpillars, confusing right? Well, not really when we have 30938403285 fuzzy caterpillars crawling around outside! My kids collect them and put them into the Butterfly Nursery! And guess what? These caterpillars turn into MOTHS. Ha! So, my daughter is happy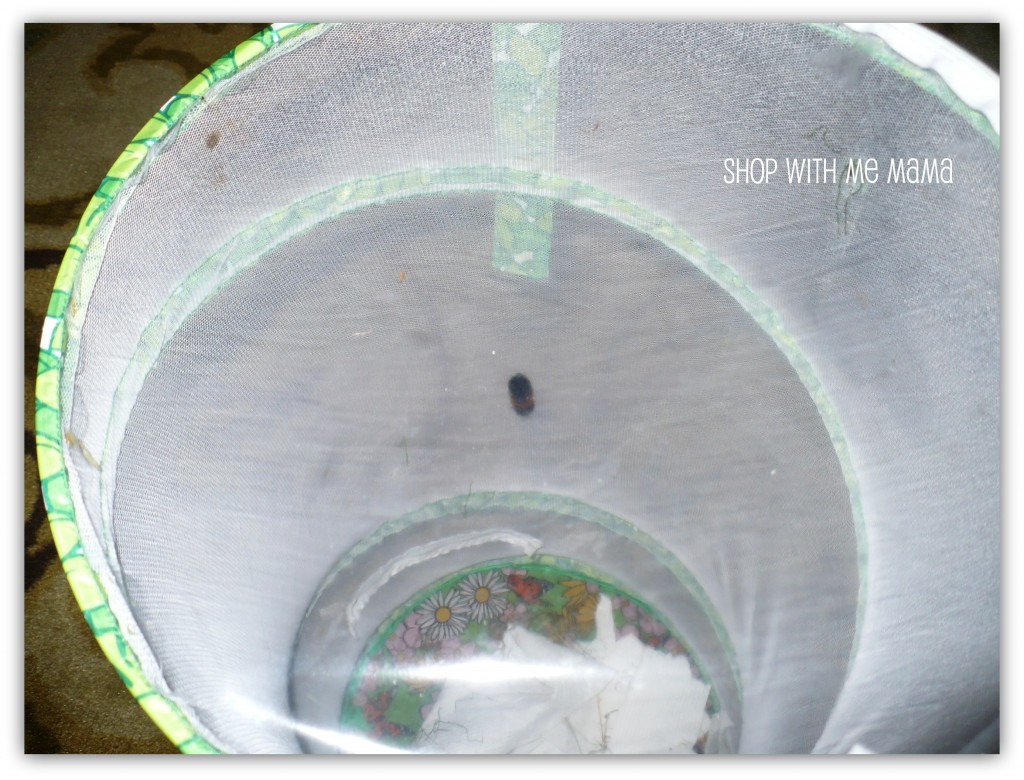 The cage is mesh and see through. It has a zipper towards the bottom on the side and a zipper at the top for easy feeding and access of the caterpillars. It is durable and when not in use, you can push it together and store it. And when you want to use it, just pop it open! Easy!
A Bit About the Butterfly Nursery (taken from HearthSong site):
Watch through the fine netting of these pop-up butterfly abodes as caterpillars shed their skins and form chrysalides, then emerge as beautiful butterflies. Observe them for a few days and set them free – this ubiquitous butterfly, the Painted Lady (Vanessa cardui L.), can be found throughout North America.
Use the enclosed form (and add shipping and handling) to send for your caterpillars: 3 – 5 arrive for the Butterfly Garden, and 6 – 10 arrive for the Butterfly Pavilion; both include complete instructions and fascinating butterfly facts.
Buy
You can purchase this fun Butterfly Nursery by visiting HearthSong online at http://www.hearthsong.com/
Win!
One person will win the 24″ Netted Butterfly Pavilion with 6-10 Caterpillars!
How?
Easy! Just use Rafflecopter below!
Disclosure:
I was sent product to review. These are my own honest opinions, thanks!