Nothing like a good party, right? My kids love going to parties and hosting them! We received a fun, big box filled to the brim with party items for a great Monsuno party!! Oh my goodness, this was pretty cool to my son!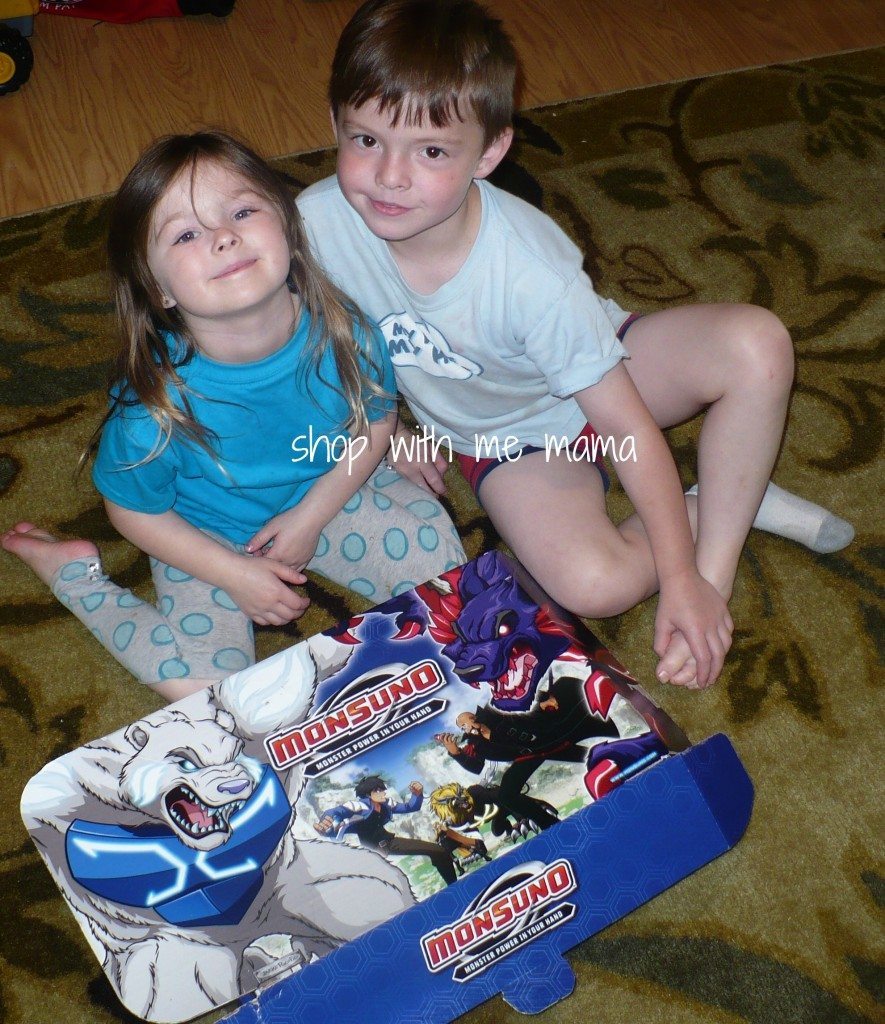 I have to say I have never understood what the heck Monsuno was, and I am still a bit confused. My son thinks he has it figured out, but I don't think he really grasps it at age 6. My daughter just loves throwing the Monsuno toys together to make noises, LOL..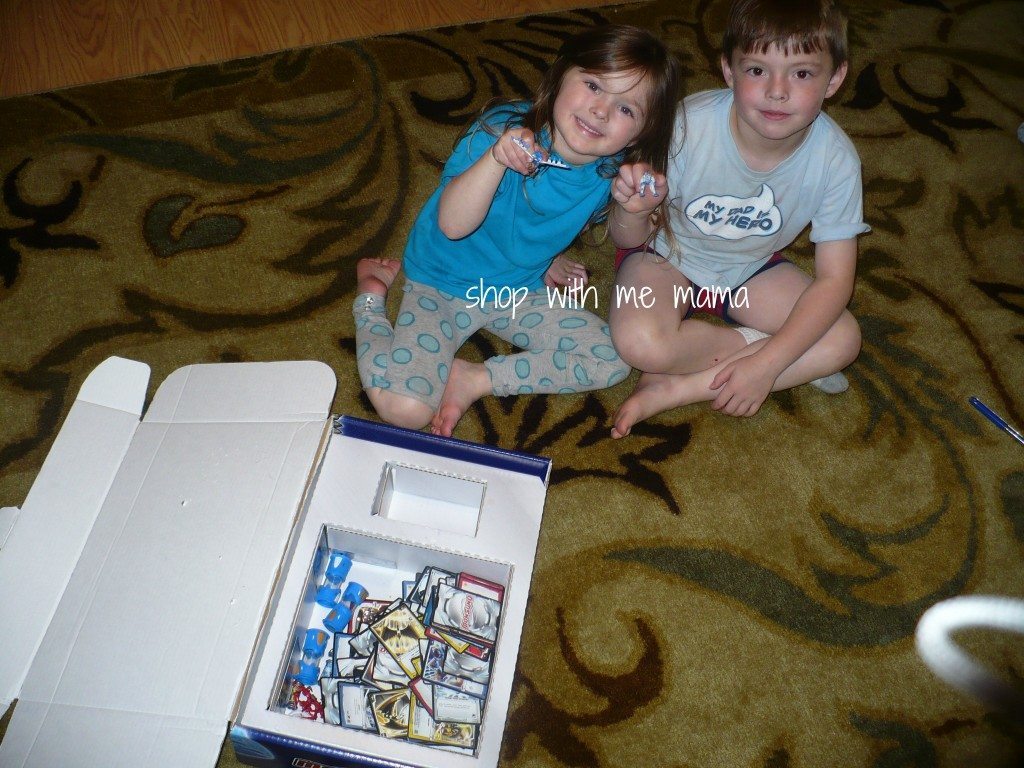 Anyways, we were pretty much sent everything we would need to host a fun party! We even got fun party recipes to try out! Now, when my kids started playing this, I had to step in and help out. I guess the object of this game is that each player is trying to defeat the opposing player's Monsuno by reducing its Hit Points to zero. Each player starts with a Core, Monsuno Figure, matching Monsuno Card, and a shuffled deck of Strike cards. The Strike Card Deck consists of 5 or more Strike Cards. The space between players is the Battlefield. When the Battlefield is set, both players say, "Monsuno Ready!" and that game begins!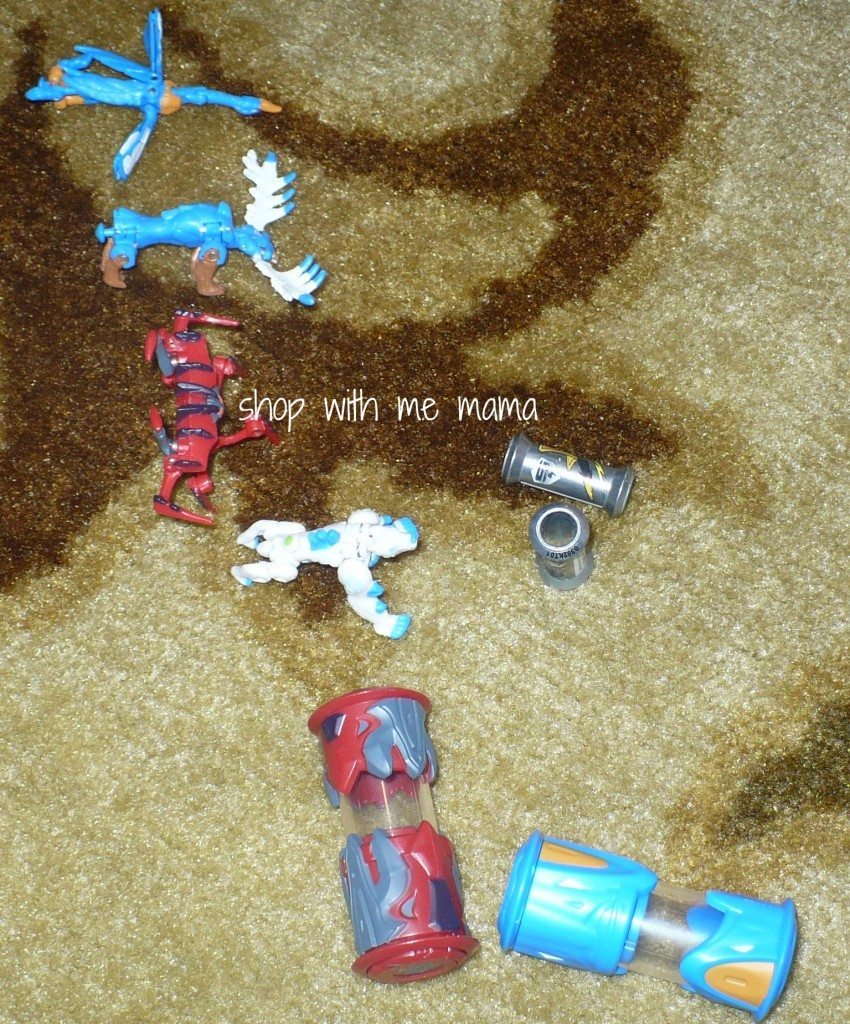 The player whose core spins the longest, is the attacker for the first game and the other player becomes the defender for this first battle. Me and my kids just ended up spinning and throwing the game pieces at each other. It was more fun this way!!! We still have lots to learn on this game and like I said I think my kids are way too small to fully understand how this would work, heck I don't even really know still

 Anyways, we had lots of fun trying to figure it out and eventually made up our own version of Monsuno! Oh, and you also can fold up the cute little action figures and put them inside their "pods" and when hit, they pop out! My kids LOVE that part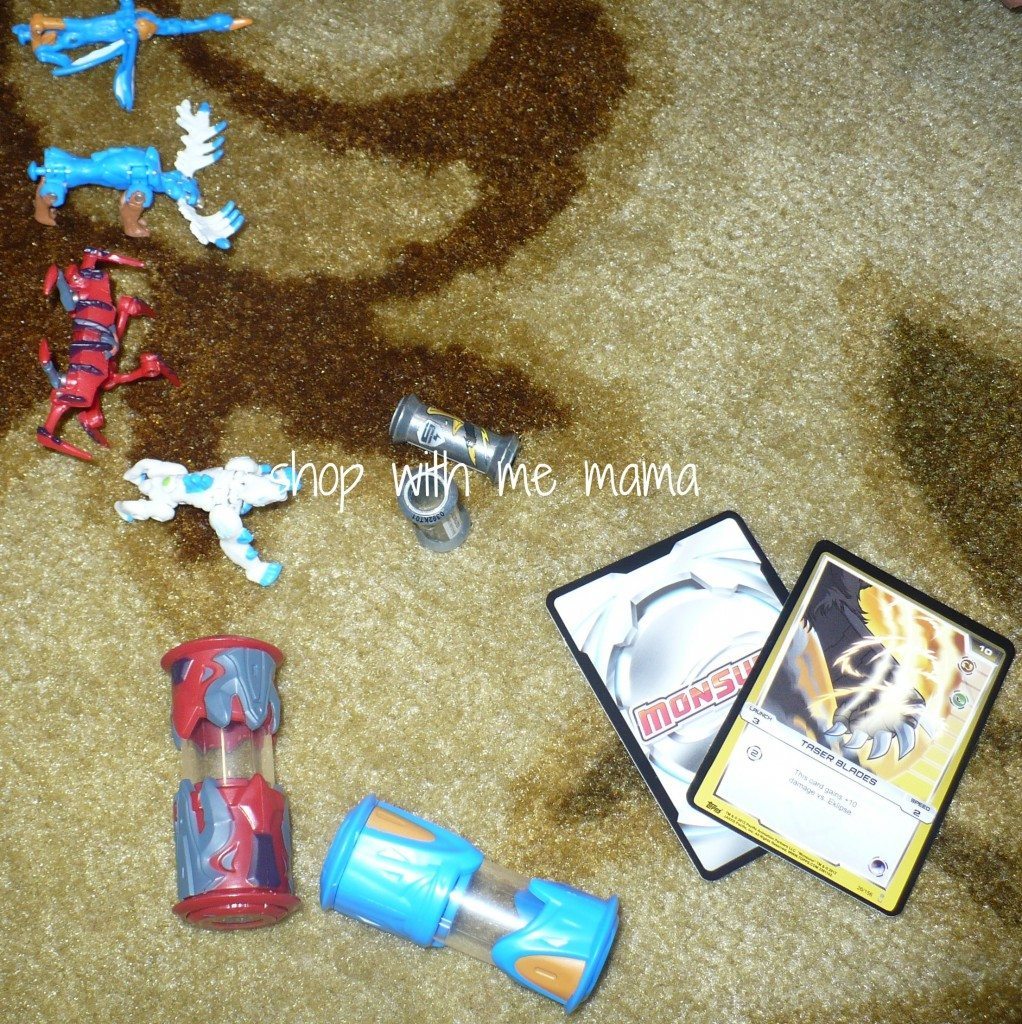 A Bit About Monsuno:
Millions of years ago, "Monsuno," a living DNA, hitched a ride to Earth in a concentrated asteroid pocket. When it landed on Earth, the impact drove the dinosaurs into extinction. The "Monsuno" DNA lay dormant until a scientist named Jeredy Suno activated it, sending a rippling wave of movement back into action. By doing so, Jeredy may have reignited the end of the world but he also created its salvation, the "Monsuno" monsters. Now, it's up to his son Chase to learn the secrets of "Monsuno" and help save the world from impending destruction.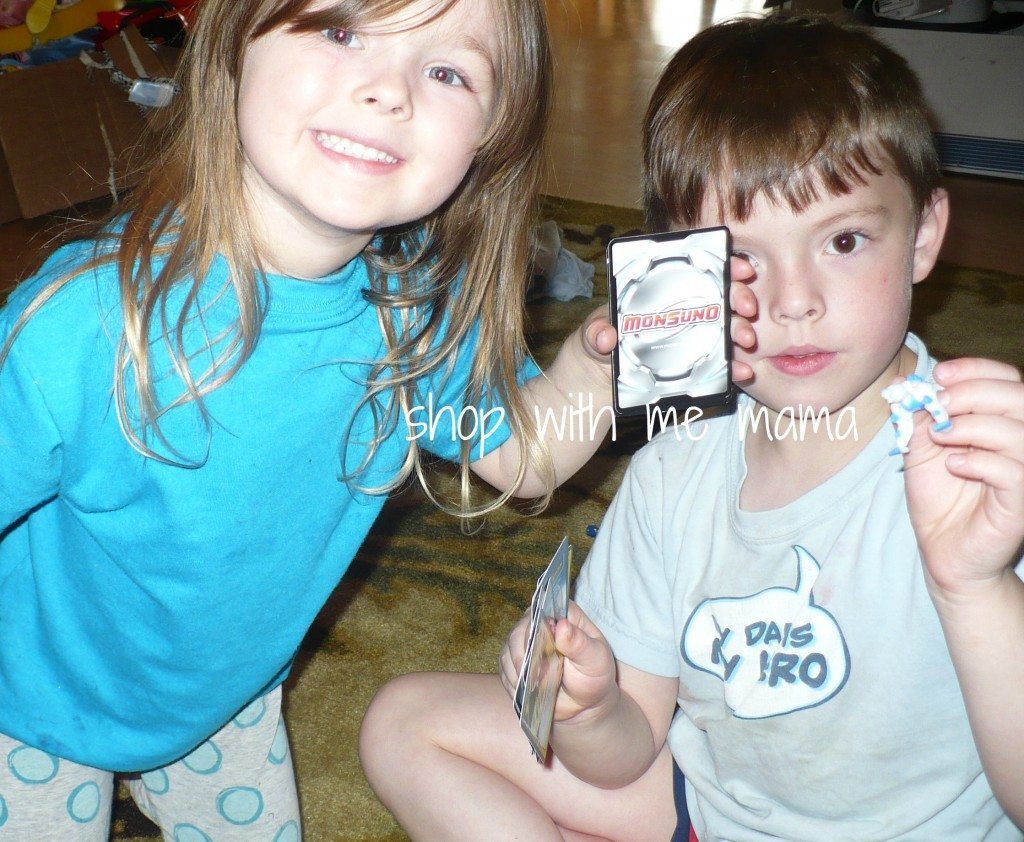 Don't forget to check out a brand new episode of "Monsuno" when it premieres this Thursday at 8:30 p.m. ET on Nicktoons.
You can read more on how the game works and to purchase it by visiting Monsuno online at http://www.monsuno.com/ To learn more about "Monsuno" and the brand's fun activities and latest episode, become a fan on Facebook at www.facebook.com/MonsunoToys.
Disclosure:
I was sent product to review, all opinions are ours, thanks!