*product was received, all opinions are mine. This post contains a refer link.

100% Natural Remy Clip In Hair Extensions
When I was a little girl, my mom chopped my hair and gave me a perm. I will never forget it and I am scarred forever… did I mention I had BRIGHT auburn hair too?? Just call me Orphan Annie!! I was horrified and did not like my hair at all.
I also remember walking into a pet shop with my sisters and a man said "oh what a cute little boy you are!!" Ya, I was not amused… sigh. Thanks Mom!!!!!
Now that I am an adult, I have LONG hair. My hair is NOT permed and the since auburn locks (though now I would not mind that color!) is now longgg gone and is replaced with a color I don't really have a name for.. But, my hair will always remain long or at least to my shoulders. I will never cut it off because I am too scarred from childhood..
If I had known about hair extensions back in the day, I am sure I would have found one way or another to sport them. They are spendy, yes, but man do they look real because they ARE real!
I received some hair extensions from Irresistible Me to try out and was excited when they arrived. However, the excitement was short-lived because once I opened up that package of REAL hair, I found myself NOT being able to touch it! I did not even think about it when I accepted the review, however, when the real hair extensions were in my hands, it was just too weird for me to handle! Who's hair was this? What was she (or he??) like? Were they deceased? Now I was reallly creepin' myself out!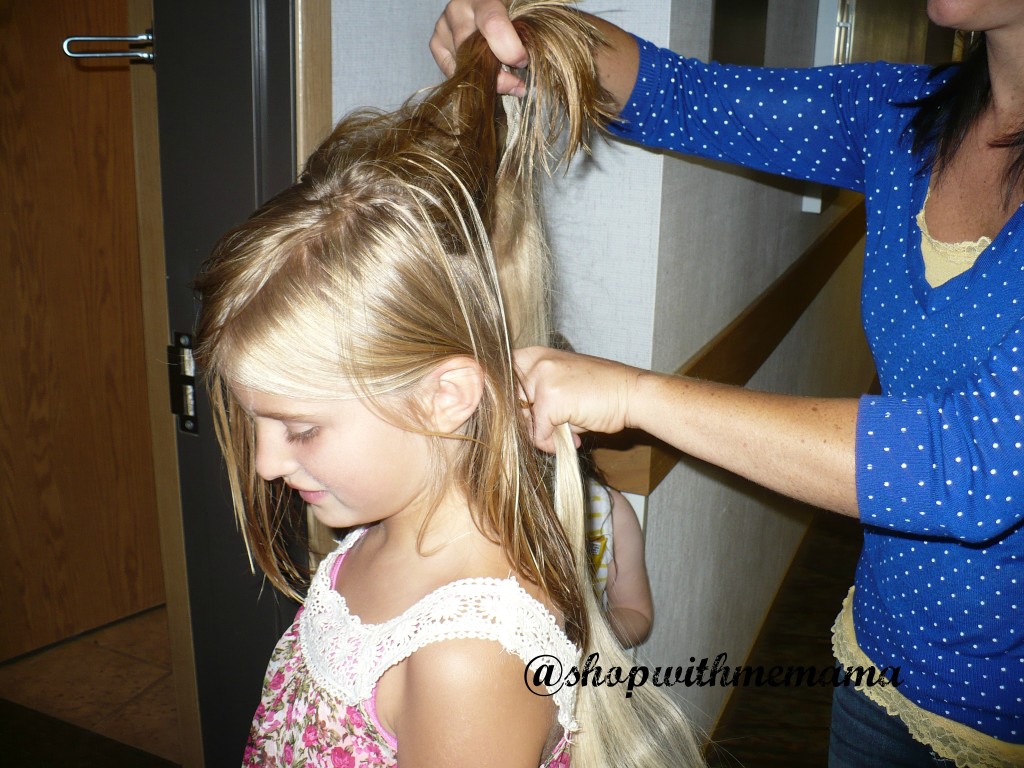 Good thing my sister Jen is a hair dresser of sorts and she gladly accepted the review hair extensions and tried them out on her blondie daughter, right away!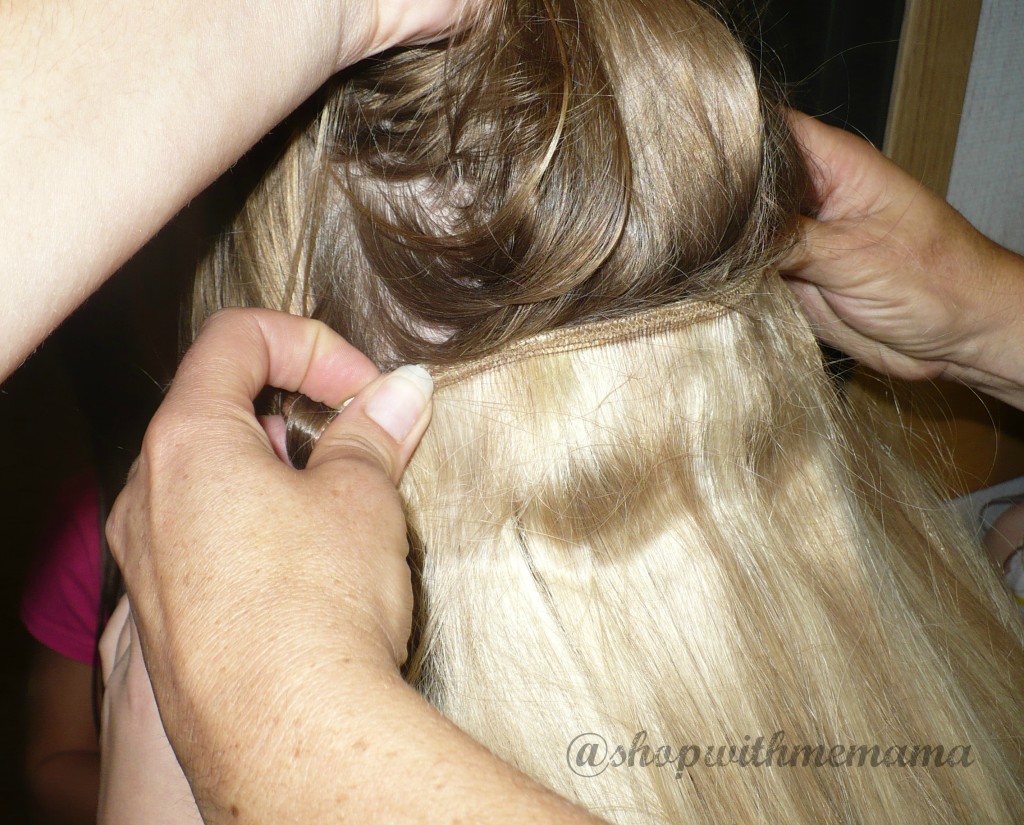 The hair blended right in with little blondie pants and soon my niece was sporting some longer, more lush locks!! It actually looked cute on her!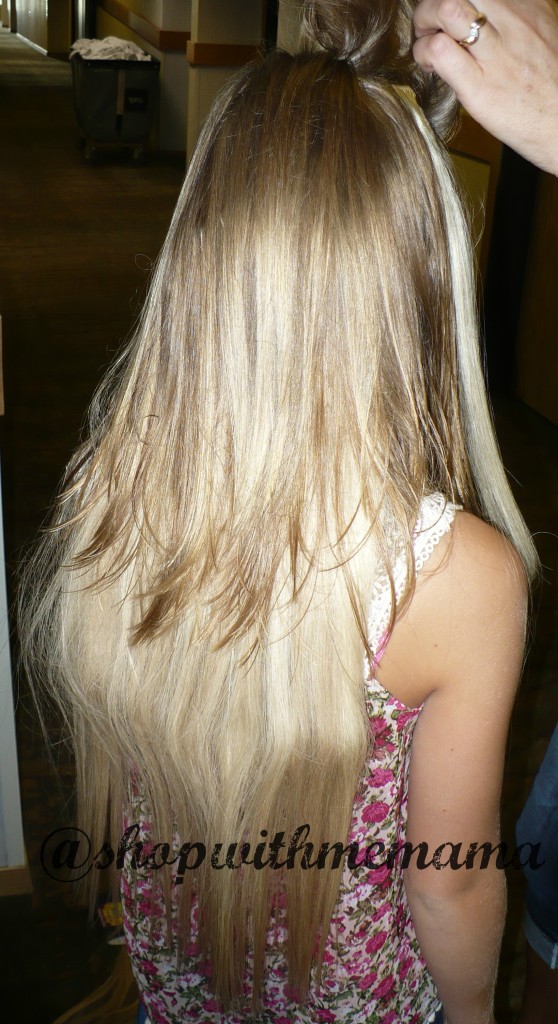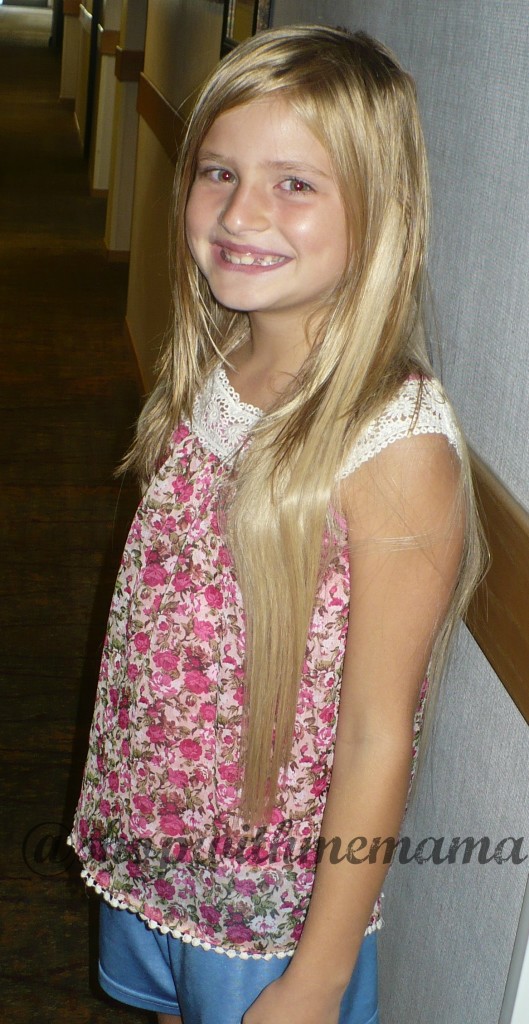 Then, my brother tried them out. I am not too sure it worked so well with him though…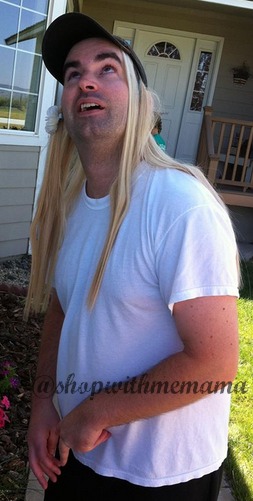 All in all, these are really nice hair extensions. My little niece wears them from time to time and just adores them! They are real hair and they sure looked nice in my nieces hair! The pictures did not do it justice!
These clip on hair extensions were really easy to put on. My sister had no problems at all. The extensions securely attach to your hair with small snap-on clips that were sewn onto the hair extensions that clip right under your own hair. They stay on very well too.
You can wash the hair extensions, you can color them you can swim in them too. Just like you would with your own hair! My niece had her mom curl hers! I will have to get a picture of that and show you!
 Buy
To purchase these fun and trendy hair extensions, just visit http://www.irresistibleme.com.