*3 Must-Have Summer Dolls For Little Girls! Product received. Opinions are my own. This post includes my affiliate links.
My little girl is not so little anymore, but I will pretend she still is, sigh. When my daughter was tiny, she adored her baby dolls. We still have a lot of them, I just can't find the heart to get rid of her beloved babies!
The dolls my daughter loved the most were dolls that could do things with her. Like, take a bath or go swimming with her, dolls that could talk or dolls that pooped or peed in their diapers! Haha, I liked all of them too!
Corolle has some very cute dolls that I wanted to share with you. My daughter and I picked our top 3 must-have Summer Dolls For Little Girls. If you have a little girl in your life, these are dolls she will want to have for summertime (or any time of the year).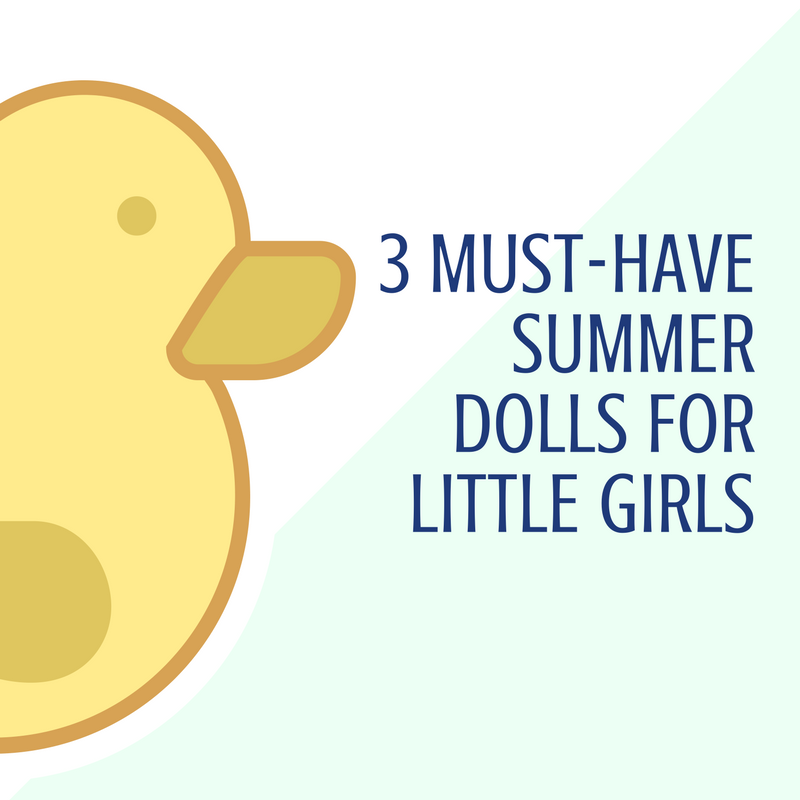 3 Must-Have Summer Dolls For Little Girls
Corolle Bebe Bath Babies. This doll is not only cute, but she smells SO good. She is lightly scented with vanilla, but to me, she smells like baby powder. Her face, arms, and legs are made from a soft vinyl. The body of the babydoll is soft and is perfect for your child to hug and kiss! With its sleeping eyes, it falls asleep when put down on its back. It is dressed in bloomer and is wearing a hat. It comes with a rubber ducky too!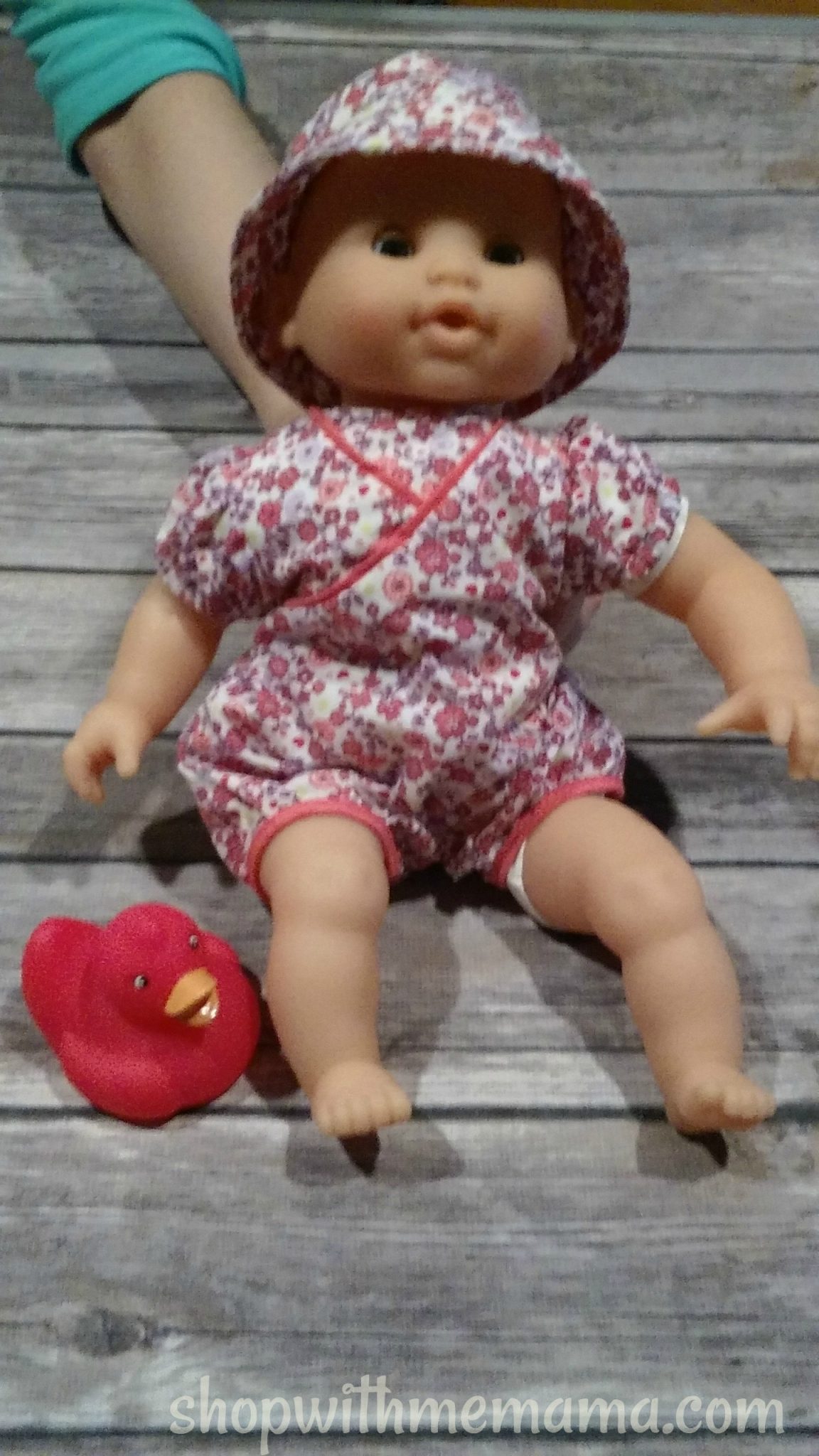 Doll Details:
Mon Premier Bébé Bath Floral Bloom loves to swim and splash around in the water!
This swimming companion also helps children slowly familiarize themselves with all types of aquatic environments:
• bathtub (soapy water)
• swimming pool (chlorinated water)
• sea (salt water).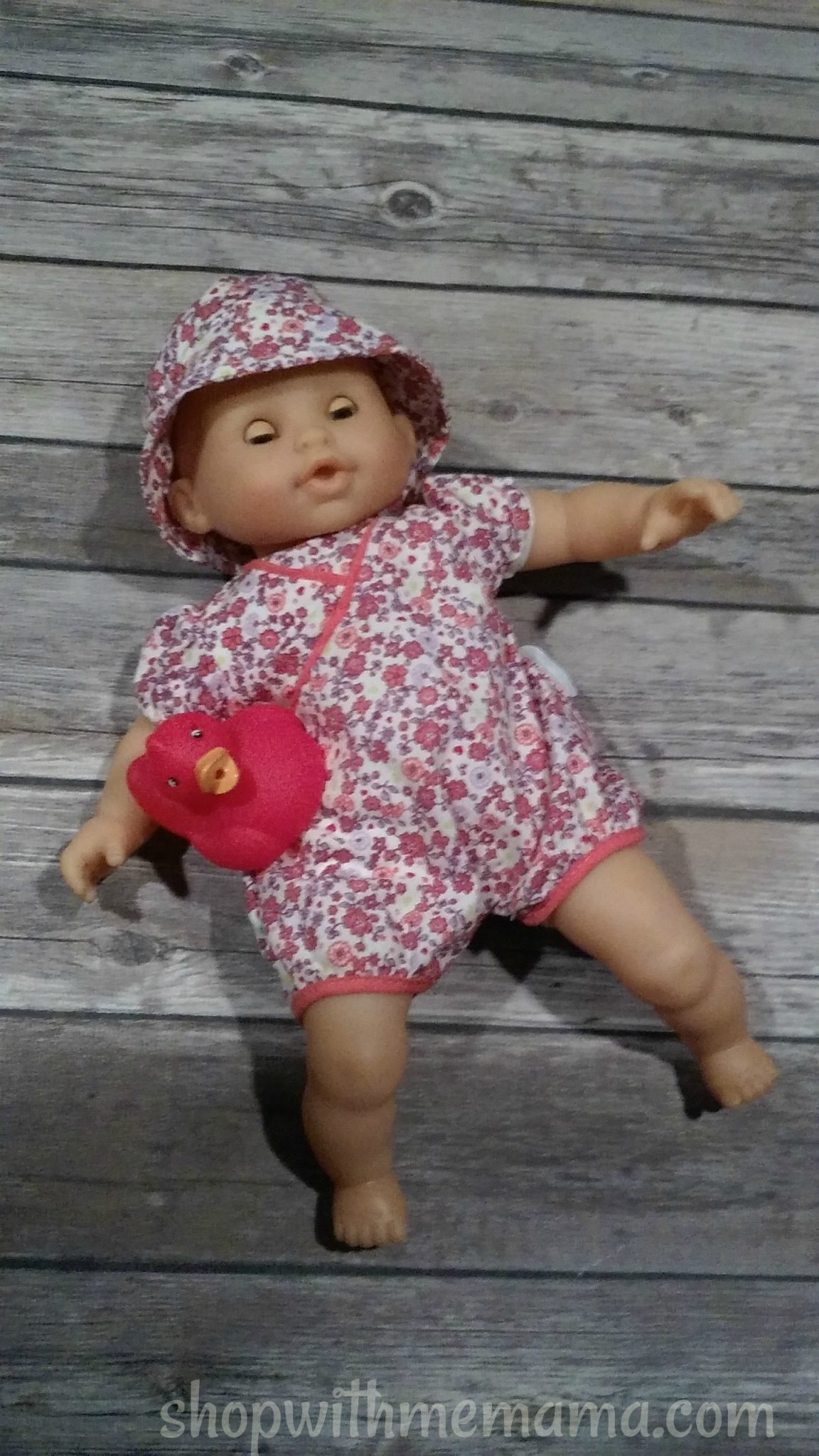 When your done swimming with your baby doll, you can easily hang her up (she has a tab sewn onto her back!) and she will dry quickly! This doll is great for little girls (or boys!) ages 18 months and up. She retails for $39.99 and you can purchase her on Amazon.com!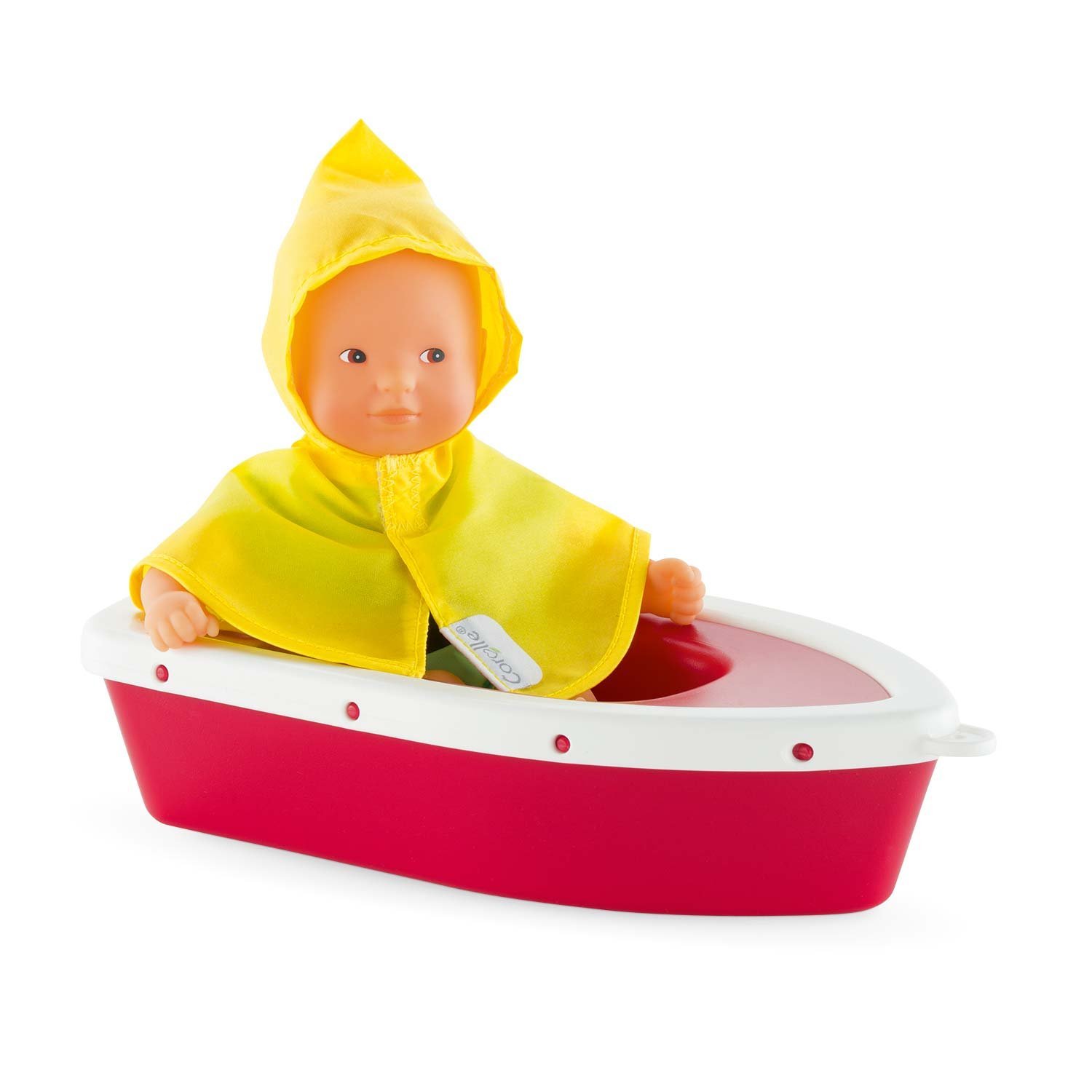 My Mini by the Sea. So cute and tiny! Mon Mini Bain by the Sea is a gift set containing an 8-inch Mini bath, a raincoat and a boat, perfect for your child's bath! The doll's face, arms and legs are made of soft vinyl. They are lightly scented with vanilla. Ages 18 months and up. This retails for $25.95 and you can purchase it on Amazon.com.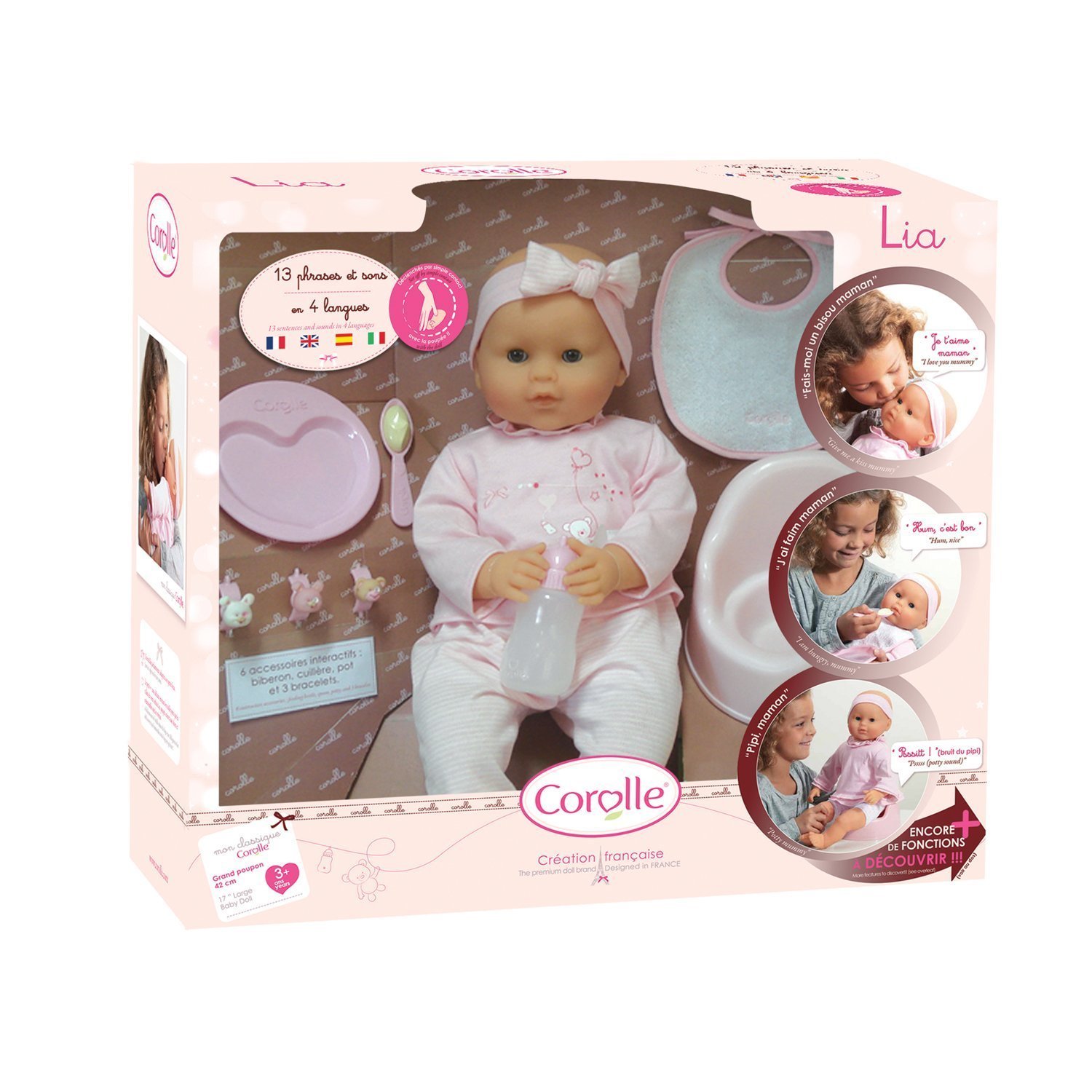 Lia Interactive Baby Doll. This doll is so neat! Lia, ask me who the best mom is, it's me! Lia Interactive is the extra sweet large interactive My Classique Corolle doll, who, with a simple touch, acts like a real baby.
13 phrases and sounds in 4 languages (French, English, Spanish and Italian). Her face, arms, and legs are made of touchably soft vinyl-delicately vanilla scented, ready to make your child's doll hugs as sweet and memorable as you and your child's. She's wearing leggings with a long-sleeved T-shirt and a headband she has a Soft body and pretty, Sleepy eyes.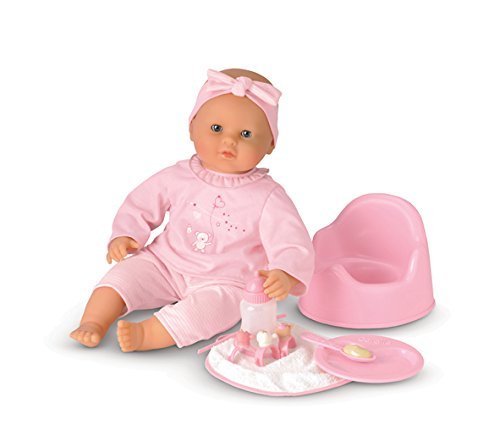 Includes 1 bottle, 1 potty, 1 spoon (all three are interactive) 3 bracelets to change languages, 1 bib, 1 plate. 17 inches. Requires 3 AAA batteries (LR03), not included. Automatic shut-off. Sleepy eyes. Lia Interactive is part of an entire world in My Classique Corolle: a complete line of clothing and accessories for pretend mom play. From 3 years. Retails for $105.00 and you can purchase her on Amazon.com.
Corolle has some very cute dolls like I mentioned earlier in this post. There is something for every little girl or boy. Whether your child is newborn or older, take a peek at their site and see what you can find for your little child!