*4 Tips for Putting Together an Attractive Home Office. This post was Contributed by Jenna Smith.
4 Tips for Putting Together an Attractive Home Office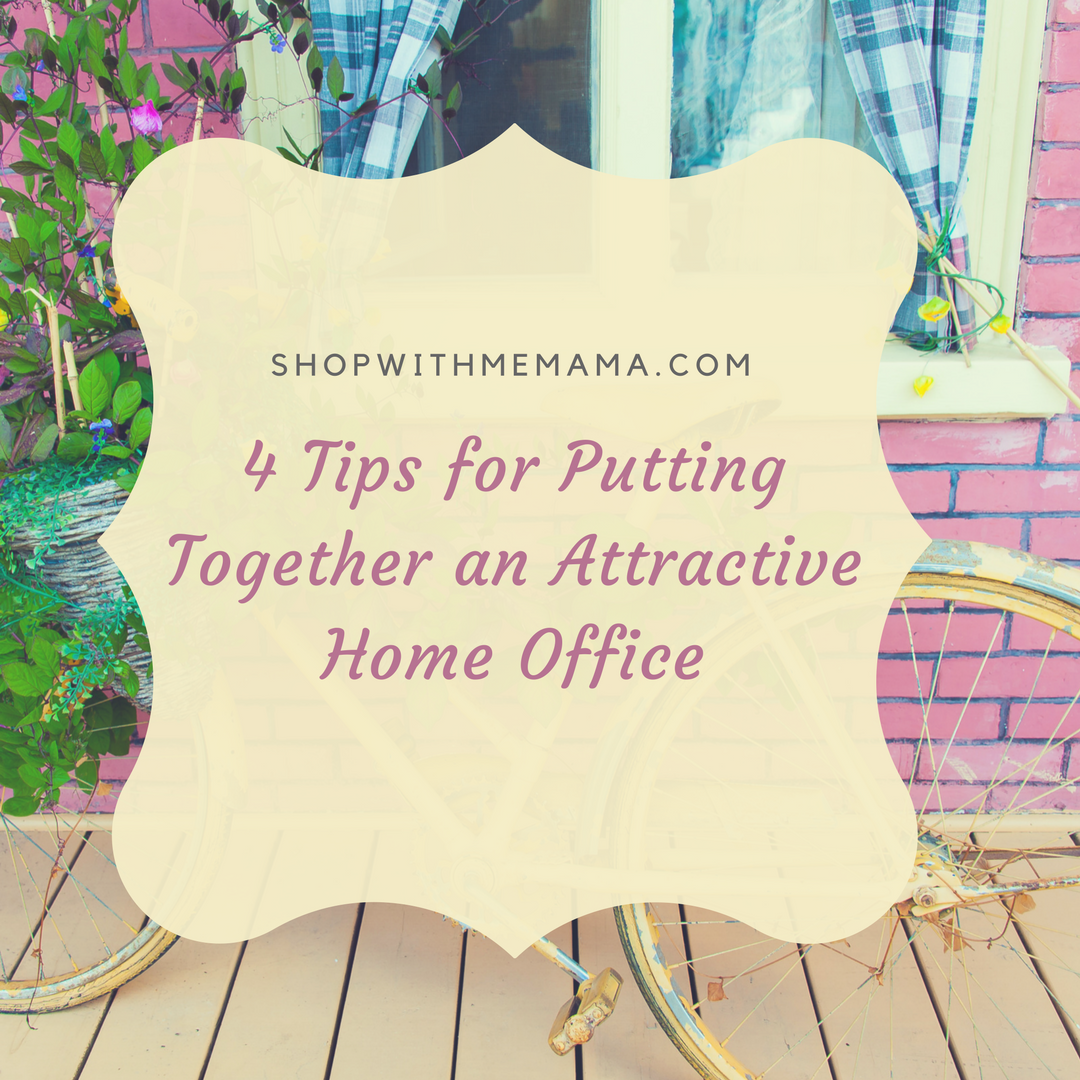 If you work from home, you know just how important it is to stay motivated and focused. However, Remote.co states 82 percent of telecommuters report reduced levels of stress. One of the biggest issues for many individuals in this situation may involve staying disciplined. It can be too easy to get distracted as the day moves along and one of the best ways to avoid doing so is having an office that is usable and attractive. Simply having a laptop and sitting on your couch doesn't qualify as an efficient work-space. Here are some tips for putting together an office that makes you want to be more productive.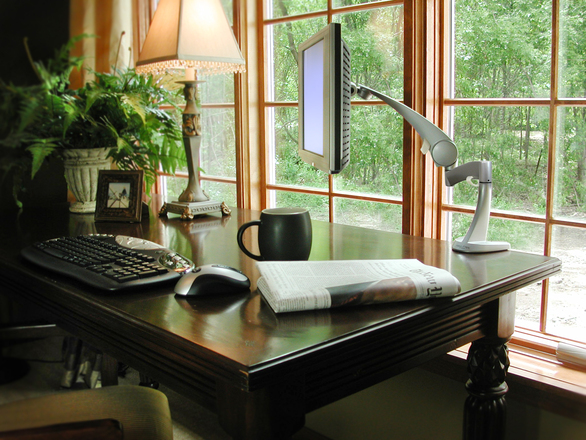 Tip #1: Create a Professional Look
One thing you will want to do is to ensure your home office has a professional feel to it. To do this you may need to upgrade the furnishings and using actual office furniture is ideal. Take the time to shop around and find items that speak to your personal aesthetic by visiting online stores like Boyles Furniture & Rugs or going in and testing them out in person.
Buying a desk to work from can help you remain more productive throughout the day and is much better for your back when you have an executive chair behind it. It's likely you'll spend a good deal of your time at your desk and choosing office furniture that offers usability and attractiveness are important.
Don't forget to look for an assortment of rugs for an added personal touch that can complete the professional look of your home office.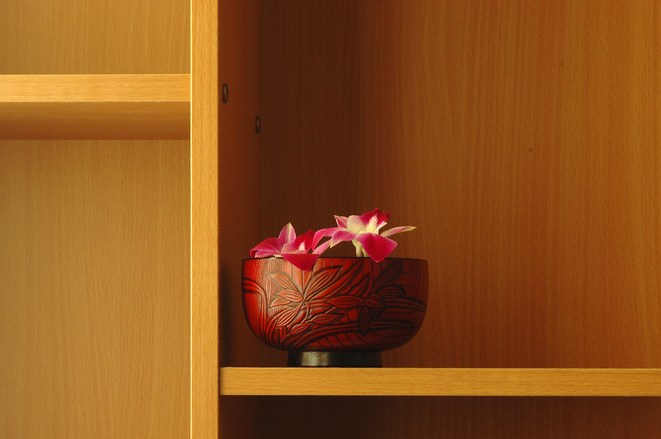 Tip #2: Use Shelves
Keeping your room organized is essential for getting the most out of your office space. One way to help achieve this goal is by adding a variety of shelves.
This can serve as a perfect place to store your books, files, and other things you may need as the day progresses. Don't forget to keep it simple to find things quickly and alleviate stress.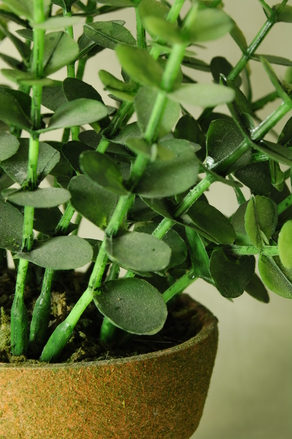 Tip #3: Add Greenery
Taking time to add a variety of green plants to your home office is a great idea and may help you be more inspired to remain in your office to get work done. Greenery adds a lot of life to any room and is sure to help you feel better and may even improve the air quality.
Listed below are plants that are easy to maintain:
1. Chinese evergreen – If you're looking for a plant with great foliage, this one is for you. The leaves offer a mixture of colors that include gray, green, and silver.
2. Grape Ivy – This is a fantastic choice if you're looking for a hanging basket in your office area. The leaves drape around and resemble those you'd find on a vine.
3. Fiddle Leaf Fig – This is a small tree that can brighten up any office quickly. It provides a classic look and only needs light and water to keep it healthy.
4. Snake Plant – Offers an attractive look without a great deal of work is. Just be sure to avoid watering this plant too frequently because it could lead to rotting roots.
Making the most out of your office space could be the key to increasing your income by allowing you to work more efficiently each day. You will enjoy being in an area that provides all the things needed to get work done and which improves the look of your home. Ensuring your office is inviting and attractive may be the key to starting and finishing the day with a positive and productive attitude.
Do You Have A Home Office? What Does It Look Like?