Sad to say, but yes, last year I turned the BIG 4-0. It was not as hard as I thought it was going to be, but I certainly did not like the number I was turning..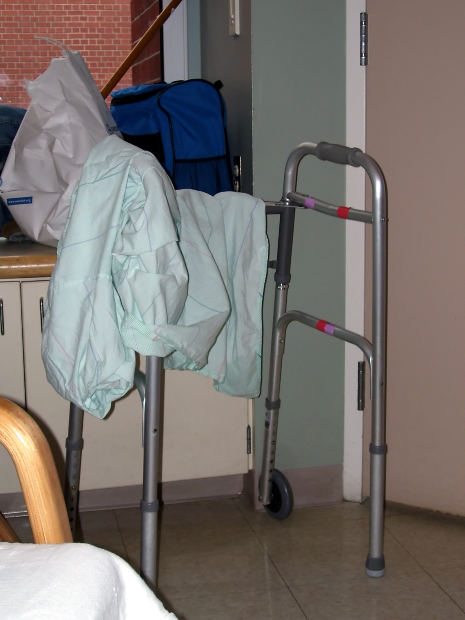 I have been alive on this earth for 40 years? How on earth is that even possible? I am elderly, decrepit and just plain OLD!
Now, those of you who are 40 (or older), do not get offended, please. These are just my opinions about turning 40, yours may differ and good for you if they do! Yay!
When I turned 40, so many people said things to me. Some were funny, enlightening and even uplifting! Those were nice to hear! But, there were some people who perhaps thought I was dangling one foot in the grave and that was not okay.
Afterall, 40 is not THAT old, right? I will be 41 in October….. GAH. The things below, please just don't ever say to a loved one, okay?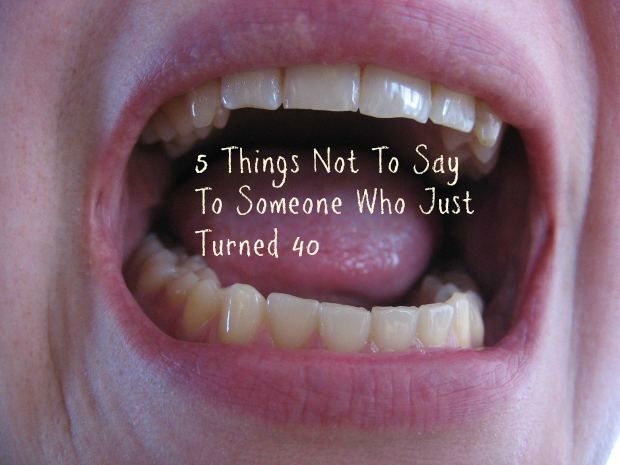 5 Things Not To Say To Someone Who Just Turned 40
Are You Going To Be Okay? Ummm, I got asked this a couple of times and I am not quite sure why I was asked this? Of course I am going to be okay! Is there a reason why I should not be okay?
Now that you are 40, you can't have anymore kids! Really? I can't have anymore kids? Who the hell wrote that rule? Sure, I feel like I am done having kids and probably will never be pregnant again (pretty sure anyways!), but if it did happen again, I certainly would not be upset and I am sure my 40-ish year old self could take pretty good care of another child, just sayin'…
When I turn 40, I hope I look as good as you do! This is obviously intended to make me feel really good, but really? I hate it! I mean, what exactly DOES 40 look like? Am I supposed to have a cane and wrinkled, weathered skin? To tell someone this is just like saying "I hope I look as good as you when I am OLD"…
Oh, you're 40? Wow.. As if 40 is just too old to even look decent? As if being 40 means the end of it all? What exactly DOES that comment mean anyways?? It left me SO confused and elderly feeling…
Wow! Look at her, she is just like us! Yep, that was said one night… A couple of 20 and 30 year olds said this to me, indicating that I was SO old, yet I was 'cool to hang with' and 'still so fun and pretty'! UGH. Seriously? I wanted to elbow the cute little blond and smack the brunette upside the head! WTH?
Even though I am 40 and will be 41 in the next couple months, I feel young, look young and hope to stay this way for a LONG time! 40 is not bad, it really isn't. It is just a stupid number, it matters how you feel inside 🙂
Now onto a fun giveaway!
One person is going to win a $25 Amazon Gift Code from me 😉
How?
Use the Giveaway Tools Entry Form Below! Good luck!
Rules:
Contest is open to US 18+. Giveaway will end on September 5, 2015 at 11:59 PM PST. Winner will have 48 hours to confirm their win, after I email them, or a new winner will be chosen. I am not responsible for lost or stolen mail.