My kids are SO hard to shop for. They really are. It is hard to find a good toy that they will really want and play with for a while. I think they have been spoiled with the toy reviews I have done with them in the past. That is one downside of being a review blogger.
Anyways, Fat Brain Toys is a favorite online shop of mine and my kids always can find something they are interested in, on their website. So, I had each child sit down by me and pick some toys that they found interesting.
Here Are The Top 5 Toys To Put On Your Christmas List From Fat Brain Toys (According To My Children):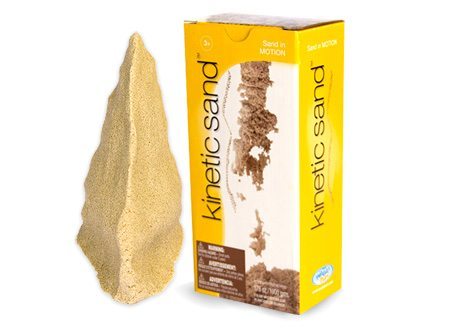 1. Kinetic Sand: My kids want this VERY badly for Christmas. Me? I am a bit unsure.. I mean it IS SAND. How messy would that be, really??? I guess I will be finding out, sigh…
About: It looks like real sand because it is 98% pure sand. It moves like a dense fluid without making a mess. That's the 2% of the non-toxic polymer. It sticks to itself, so cleanup is a breeze.
Retails for $15.95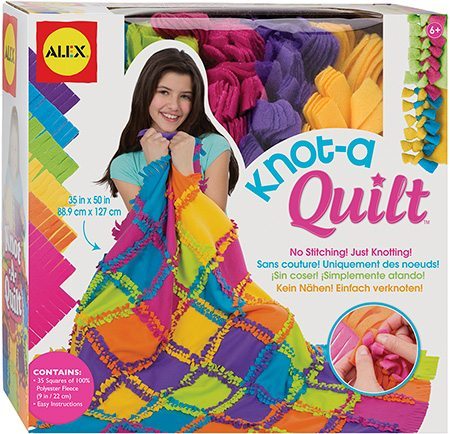 2. Knot A Quilt: This actually looks like something me and my daughter could do together. It looks easy enough and fun too. This is what my daughter chose. She is really into DIY-type crafty things right now.
About: Forget needles, stitching, and stuffing. With this kit, all you need are your fingers! Forty-eight squares of brilliantly colorful fleece are waiting to be transformed into the ultimate snuggle-up blanket.
Retails for $24.95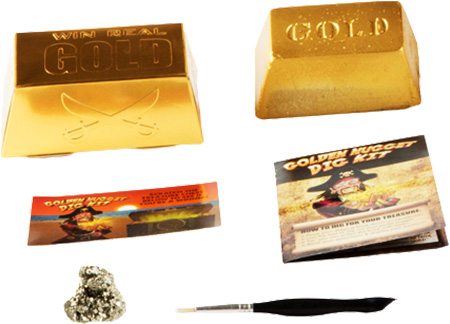 3. Dig For Real Gold: Both my kids LOVE doing this. We had a kit before and they enjoyed finding their real gold! This would make a great stocking stuffer for the kids.
About: Get digging, just like a real treasure hunter! Unwrap the gold bar and start chiseling away with the special digging tools. Once you start to get close, brush the dust away with the brush and carefully remove the shiny Pyrite nugget! – It might not be real gold, but is sure shines magnificently!
Retails for $4.95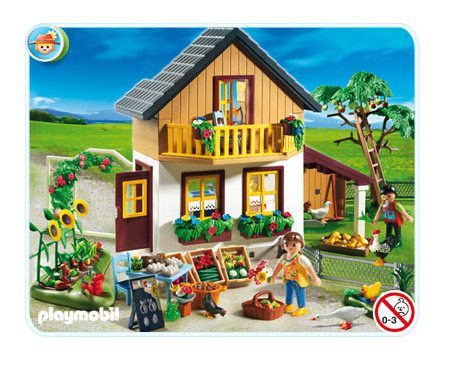 4. Playmobile Farm House with Market: This looks fun! I would even get down and play with this! I love it when playsets look like this. So much to do!
About: Life on a farm is always an adventure. There is never a dull moment with all the vegetables and apples to gather and animals to take care of. The Farm House is furnished with an eat-in kitchen and bedroom. Vegetables and apples can be harvested. Features a small animal enclosure and pond.
Retails for $63.99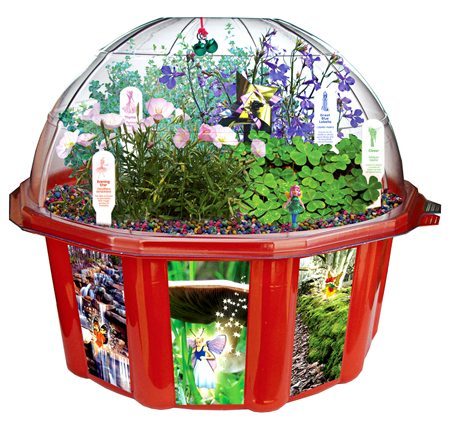 5. Fairy Triad Dome Terrarium: This also looks interesting. My daughter was very excited about checking this out. I have to say, so am I! Looks fun!
About: Stimulating the imagination and a love of nature, this fairy dome terrarium combines all the lore of fairies with the brilliant beauty of flowers! Four unique and lovely flower varieties blossom and flourish inside this clear dome with a base that features fabulous fairies in nature. Create and design the look of your own fairy wonderland with fairy flower seeds: Lobelia, Clover, Thyme, Evening Star.
Retails for $22.95
What do you think of the toys/products my kids chose? What would you choose?