*Sponsored Post. Opinions Are My Own.
Since warmer weather is finally on its way (yay!), I have travel on my mind. Especially since next week, we will be going on a fun road trip to my parent's house in Oregon. We will be seeing my whole family and a bunch of our old friends! We cannot WAIT!
I have tons of planning and packing to do, that's for sure. But since I have a bit of some down time right now, I thought I would relax and enjoy reading some travel quotes. I found some really good ones that I wanted to share with you. These travel quotes are definitely worth reading.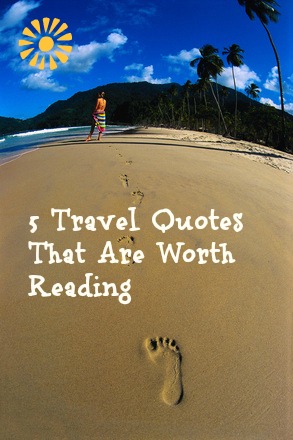 5 Travel Quotes That Are Worth Reading
"Not all those who wander are lost."
― J.R.R. Tolkien, The Fellowship of the Ring
"The journey of a thousand miles begins with a single step."
― Lao Tzu
"No one realizes how beautiful it is to travel until he comes home and rests his head on his old, familiar pillow. "
― Lin Yutang
"There is a kind of magicalness about going far away and then coming back all changed."
― Kate Douglas Wiggin, New Chronicles of Rebecca
"When you're traveling, you are what you are, right there and then. People don't have your past to hold against you. No yesterdays on the road."
― William Least Heat-Moon
This year, I plan to travel more with my family. We have so many pretty things around us and I want to go and explore those areas. I can't wait for this summer! This is our year of traveling! We are in the market for a nice vehicle. Hopefully, we are able to find a nice one like the vehicles at Metro Kia Dealer. I will keep you posted on what I find!
What Is Your Favorite Travel Quote? Do You Have One?