This post is all about 7 Profitable Business Ideas for Sports Lovers! "Choose a job you love, and you will never have to work a day in your life." – This famous quote is even more important if you are starting your own business. Running a business requires an abundance of sacrifice and dedication. You need to be fully into it in order to succeed.
If you enjoy sports, you'll know this industry can be quite profitable. The sports industry will continue to grow in the upcoming years. It will see an influx of money, not just from equipment sales, coaching, and other traditional sources, but also from the more widespread use of emerging technologies.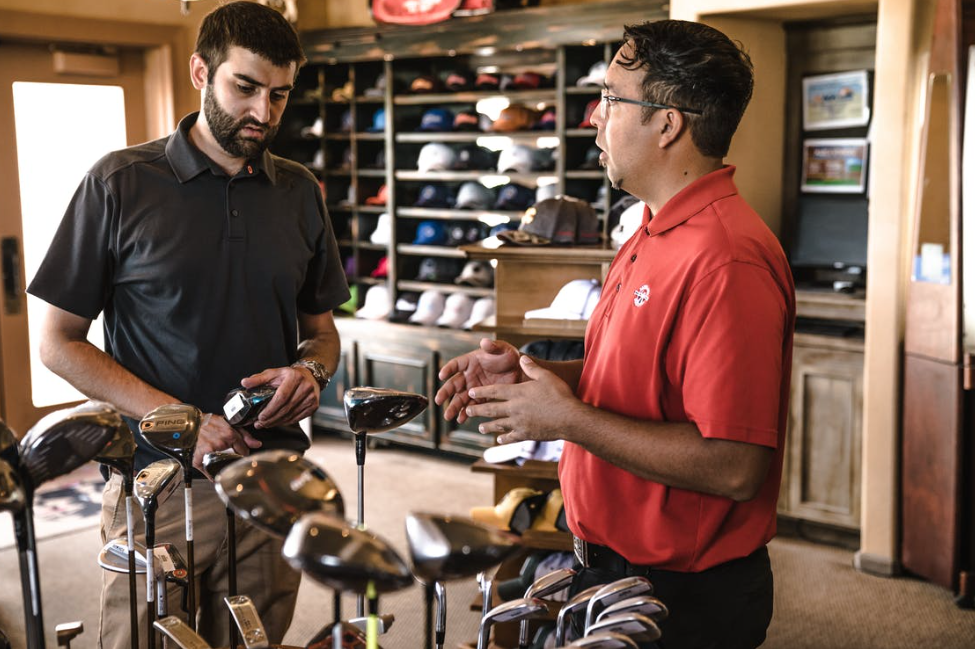 7 Profitable Business Ideas for Sports Lovers
If this sounds appealing to you, here are some profitable business ideas for sports lovers, to think about.
Sporting Goods Store
This is the first thing that comes to mind when considering starting a business in the sports industry. Retail stores can be major driving factors in the industry because they are supply sources for coaches and athletes for all the best equipment for training and performance.
Of course, when considering this type of business, you'll need to determine the market needs, consider the target demographic, and find the right location. Think about other crucial factors, such as distribution, networking, and marketing.
Sports Equipment Maintenance and Repair
Some sports equipment pieces are built to last and to be used for years. Because of that, they are very expensive, and they can't be replaced at the first sign of malfunction. This is a chance for profit for people who have the knowledge and skills to repair and maintain such equipment.
For example, a business providing golf cart maintenance and repair located near a golf court can prove to be very profitable in no time. With enough knowledge and employees, you can fix archery tools, tennis rackets, skates, etc. Also, you can specialize in maintaining and fixing fitness equipment, such as treadmills, stepper machines, ellipticals, and exercise bikes.
Public Relations Agency
The job of a sports public relations agent is, in many ways, similar to being a PR agent in other industries. However, for this job, you will need to have a talent for marketing along with a love for sports and a knowledge of the industry. Your main goal is to build media relationships with sports journalists to get publicity for your clients.
You will have other roles, as well. Among other things, you will be a game day manager, travel advisor, and statistician. Get acquainted with all the requirements and see whether you're up for the challenge!
Sports Journalism
If you like sports so much that you could talk about them all day, why not do it? A career in sports journalism often requires a bachelor's degree in journalism or even a postgraduate degree. However, because of the internet, getting into this field has become far easier, especially if your goal isn't to write for a major publication.
You can start your own blog (like me!), or start a YouTube channel, or podcast that will cover specific sports topics or a variety of topics. The road to success in this field is not a race, though. It is a marathon. Be prepared to wait some time before you get noticed and start making money.
Specialize in Research and Writing
If you are willing to dive deeper into the field of sports-related writing and have some academic experience, you could write famous athletes' biographies or books about the history of some sports team or event. If you prefer to work through video and images, you can even make documentaries. This type of business is only accessible to those more experienced, and having contacts in the publishing or streaming industry might come in handy.
A Betting Website
Online sports betting is a business that is expanding all around the globe, and at a rapid pace. The main benefit of online betting is that you can attract users all over the planet, regardless of where your business is situated. Of course, this business requires a huge level of accountability and responsibility.
Coach or Personal Trainer
If you are an expert in some sport or the fitness field in general, you can share your knowledge with others. Consider becoming a coach or personal trainer for professional athletes, amateurs, or children. This business model can only be successful if you have prior knowledge and experience. Also, you'll need to be patient and great at communicating with people.
These were just a couple of ideas you can think about. Remember that the sports industry is a huge and diverse field with many opportunities for aspiring entrepreneurs. Like with every business endeavor, starting a sports-related company requires plenty of market research and a solid business plan.