Congrats to Kelly Tupick
Product received. Opinions are certainly my own!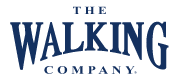 Guess what? Summer is nearly here!! Woohoo!!! Time to pull out those flip flops and sandals and go play outside in that sun! Yay! I certainly own a few pairs of sandals and flip flops, but non are as comfy as my newest pair of flip flops! They are the ABEO B.I.O.system Balboa Sandals sold at The Walking Company and I think I may never take them off my adorable feet!!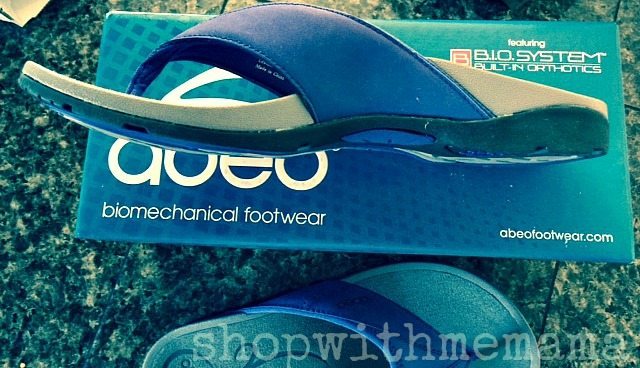 Okay, my feet are ANYTHING but adorable, but come on, at least my new sandals/flip flops make them a bit cuter, right? Perhaps people will look at my sandals and not my feet!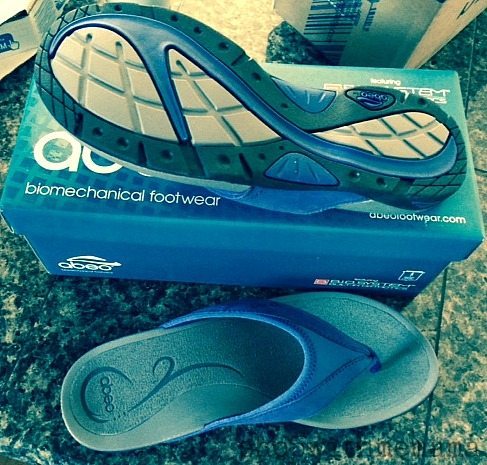 What Are My Thoughts?
These sandals (or should I say flip flops?) are very comfortable. They fit my feet like a glove. They are snug and the arch part fits my arch to a T. There is no room for wiggle (they are NOT tight, just super fitting and comfy) and that leaves no room for giving me sores. I also really like all of the colors that these come in. I got them in Sapphire (though I am not seeing that color on the site anymore?), and think they are even prettier in person. The other colors are also very pretty too though. I like how these can be dressed up or down and can be worn with just about anything. Certainly not with a fancy prom dress, but most anything else 😉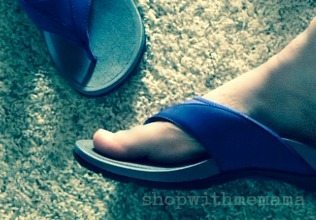 But, the best part? You can customize the arch! Yep, you can. I chose the 'neutral' footbed and they are just perfect for my arch/feet. But you can also get the Metatarsal footbed or the Posted Heel Footbed. Then, choose your color and size!  With customized arch support, they are the most comfortable summer sandals you will ever own! Perfect for the beach, pool, vacations, and beyond!
Buy
To find out more about these sandals or to purchase a pair or five, please visit them online at http://www.thewalkingcompany.com/. They retail for $89.95.
Win!
One person will win a pair of the ABEO B.I.O.system Balboa Sandals in their choice of color and arch support!
How?
Easy! Just use the RC form below. GL!