In this post, you will find an Accessible Bathroom Shopping Checklist for your convenience. An accessible bathroom is an integral part of a functional and comfortable home, especially if you live with a senior or an individual with a disability or mobility challenges.
Designing an accessible bathroom will allow your family to safely use the bathroom and promote independence, which can improve the quality of their life.
If you're thinking of renovating your bathroom to improve accessibility for someone in your home, it's important to have a shopping list handy to ensure you get everything you need to create a bathroom with conveniences.
A cohesive shopping list will ensure you don't miss out on essential products and make informed decisions during your renovation project.
Accessible Bathroom Shopping Checklist
Add the following items to your accessible bathroom shopping checklist to create a functional and aesthetic space.
Roll-in Shower
Entering and exiting a traditional shower can often create a significant barrier for individuals with accessibility needs. Unfortunately, showers with high thresholds can be challenging to use, requiring assistance from others.
This can lead to continuous dependence on others to fulfill bathing needs, leading to a lower quality of life for many. Seniors may also refuse to shower due to the fear of falling or discomfort.
A roll-in shower should be on the top items on your shopping list, as this type of shower eliminates the need for step-over barriers, making it easy for wheelchair users to enter and exit.
It allows seniors or individuals with mobility aids to easily step in and out of the shower safely while promoting independence.
Grab Bars
The bathroom can be dangerous as it is filled with many hazards and risks of falls. Lack of support can lead to injuries, especially if the surface is slippery.
The good news is you can reduce the risk of slips and injuries by installing grab bars in different corners of the bathroom, such as in the shower, near toilets, and around the sink.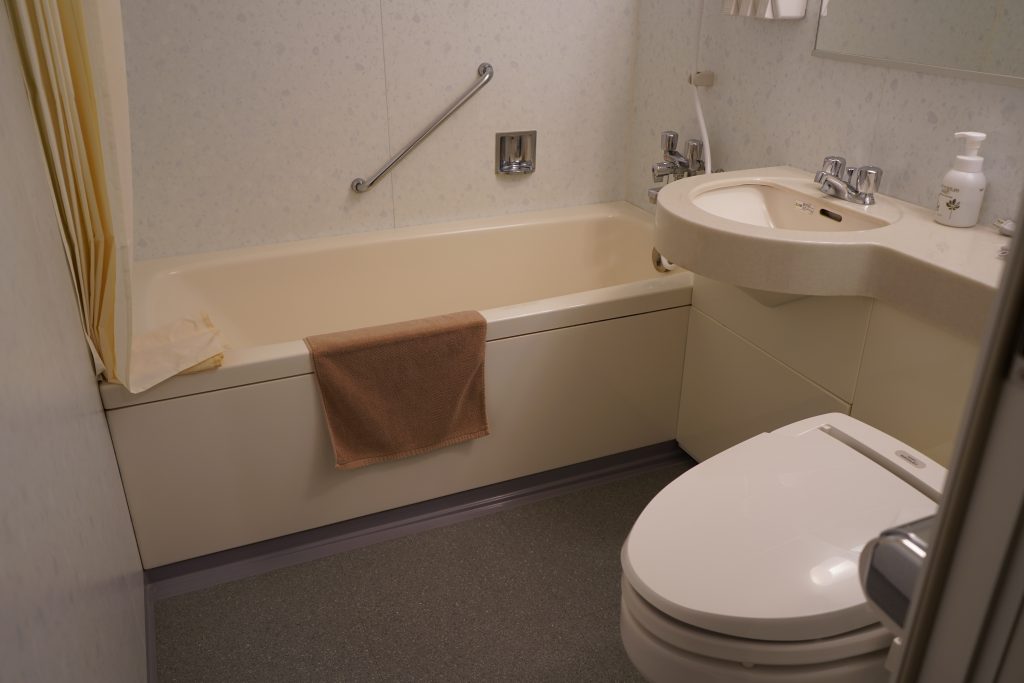 When renovating a residential bathroom, you can use toilet roll holders, towel bars, and corner shelves for support while serving additional bathroom needs.
If you want to boost accessibility in a commercial property, opt for ADA compliant grab bars in various sizes and styles. Some reputable manufacturers offer an extensive collection of grab bars, ensuring you don't have to compromise on style for function. Many decorative grab rails are available today to ensure your bathroom is aesthetically pleasing and safe for your family.
Adjustable Shower Heads & Faucets
Adjustable showerheads and faucets provide flexibility and convenience to individuals with diverse physical needs. By allowing users to adjust the height, angle, and water flow of the showerhead, people with limited mobility, wheelchair users, or those who have difficulty standing can comfortably shower while sitting or maintaining their preferred position.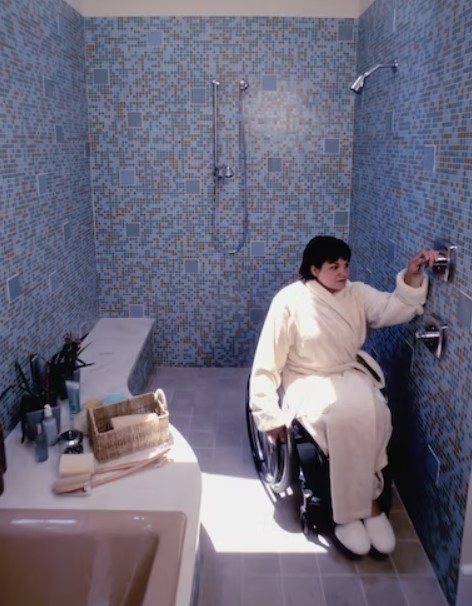 Similarly, adjustable faucets allow individuals with varying reach access to the water easily, promoting independence and ensuring a more enjoyable and efficient experience.
Lever-Style Door Handles
Traditional doorknobs can be challenging for some individuals with physical limitations, so replacing them with lever-style door handles is important.
Unlike conventional doorknobs that require twisting or gripping motion, lever-style handles can be effortlessly operated by simply pushing or pressing down.
This is more accessible for people with limited hand strength, arthritis, or other conditions that affect their movements. In fact, lever door handles can ease arthritis symptoms as they are easier to grip and turn.
Lever handles are particularly beneficial for those using mobility aids like wheelchairs, walkers, or crutches, as they allow for easy opening and closing of doors without requiring a tight grasp or twisting motion.