I have no clue WHY, but lately I have been on a cooking/baking kick. I MUST cook in the kitchen, whether it be hot or cold out. I am weird, I know..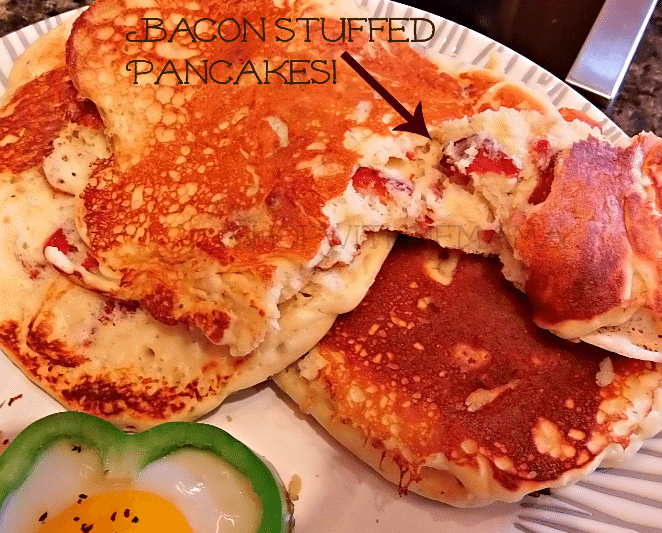 Anyways, I wanted to cook something good for din din tonight, so the bacon stuffed pancakes popped into my head. I had never even thought of it before, so I HAD to try it out!!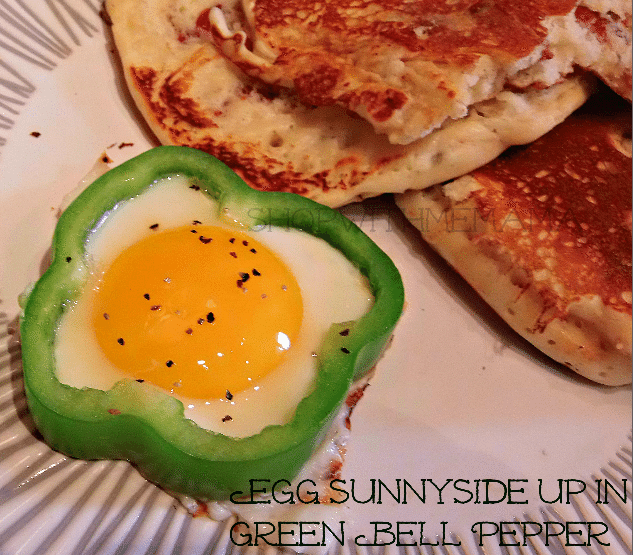 Next, I saw on the internet SOMEWHERE, do not remember where or I would definitely give credit to them, to make eggs, sunny side up in a cut up green bell pepper! Whoosh, now I HAD to do this!!
Needless to say, dinner was a big hit and everyone enjoyed their meal 🙂 I am glad I am finally getting a bit of motivation in the cooking department!
Like these pictures or ideas for a meal? Well then please stumble this post and/or pin my pictures for future reference!! Thank you 🙂
Do you cook during the summer, or do you get real lazy and grab what you can, throw it on the table and call it good? Do tell…