Who doesn't love treats and cakes? I will raise my hand super high and let the world know that I DO!! Especially chocolate treats and cakes 🙂 Bake Me A Wish has delicious treats and the selection of them is awesome! I have reviewed for Bake Me A Wish before, and when I was approached to review a different cake, I was so excited 🙂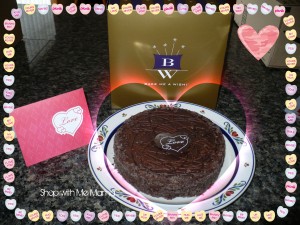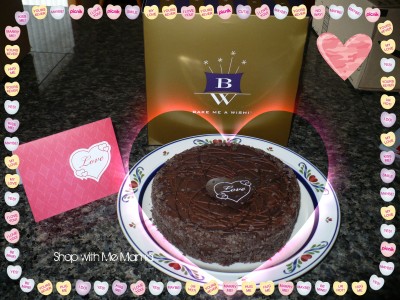 My whole family gets really excited when a Bake Me A Wish Cake treat arrives at our doorstep. It does not last long, I will not lie. It never lasts long around these parts. This time we received the delicious Mocchacino Brownie Cake 🙂 Oh ya!!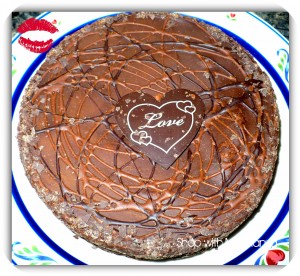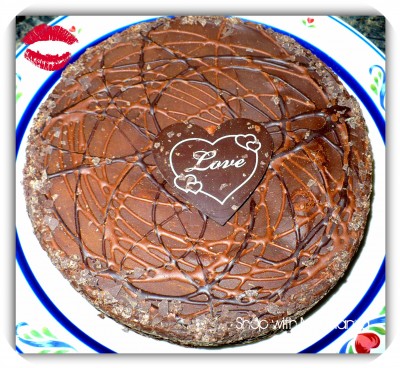 It arrived so quickly, but they always do. You never have to wait for the delivery of your Bake Me A Wish cakes, ever. They arrive fresh and packaged with care. It is just like you went to the store and picked it up. It is moist, very moist and so so good. A treat the whole family will enjoy, promise!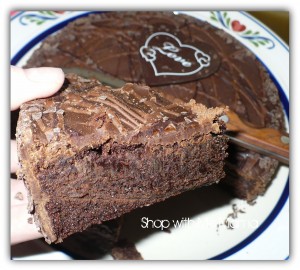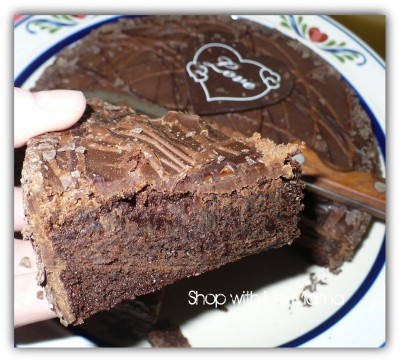 With Valentines Day coming up SOON, I think a brownie cake would be a great gift for any couple or family to enjoy on that day! What do you think? I betcha you agree! Flowers, treats and lovins is what that day is all about! You might want to check out Bake Me A Wish's Valentines Day Cakes!! YUM 🙂 And, 5% of your order will be contributed to Bake Me A Wish's Operation: Birthday Cake, which, with their partner, Soldier's Angels, donates birthday cakes each month to soldiers overseas!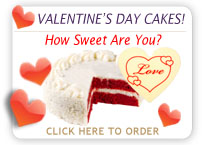 Disclosure:
I was sent a cake to review. These are my own honest opinions, thanks!