If you are looking for a natural way to eliminate odors and moisture in your home, bamboo charcoal air purifying bags are the way to go. I do enjoy lighting candles in my home and do it almost every day, but, I also wanted something else that is natural, that can help with odors or unpleasant smells in my home.
Thankfully, I don't have a lot of unpleasant smells in my home except for times like when I cook fish the night before and then take out the trash the next day. But, I also have 3 kids at home that are being homeschooled, so having these natural air purifying bags by basicConcepts, are amazing to have!
Bamboo Charcoal Air Purifying Bags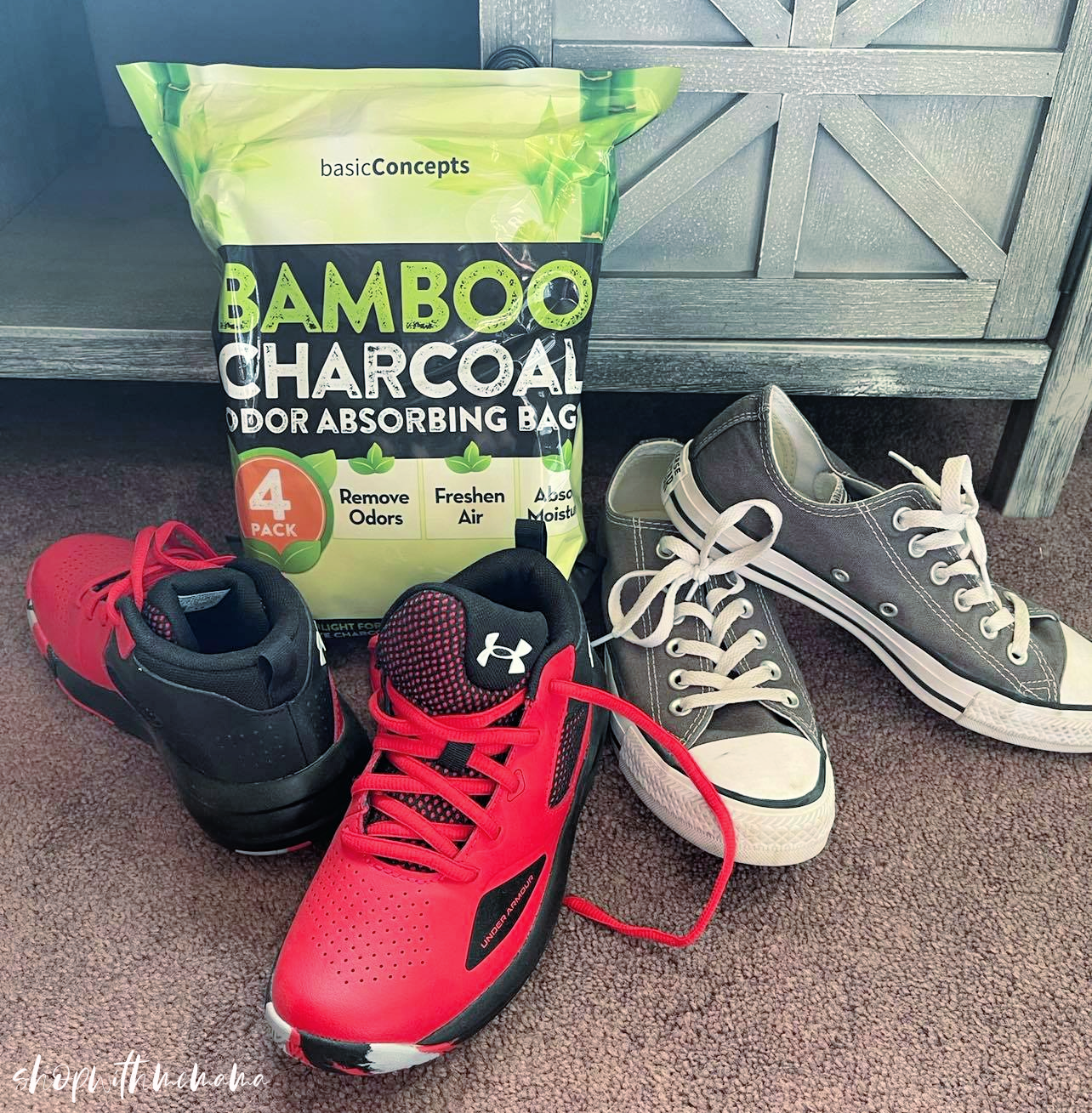 Sure, air purifying machines are great, but when you don't have the money to spend (they are spendy!) and you don't have a lot of room or are looking for a natural alternative, then these activated charcoal bags are the way to go.
I have all four of my bamboo charcoal air purifying bags in different places in my home. One in my bedroom, one in my bathroom, one in my kitchen, and one in my utility room. And, since we have a little doggy in the house, these activated charcoal air purifying bags help with pet odors as well. And, these are pet-friendly too! Yay!
A bamboo charcoal air purifying bag is the most effective, all-natural way to deodorize & absorb odors from the air in your home, office, car, gym bag, shoes, refrigerator, or wherever you want fresher air. The activated charcoal bags act as a sponge to absorb and neutralize foul odors. They are simple to set up, just grab a bag and set it wherever you want odors and moisture to disappear.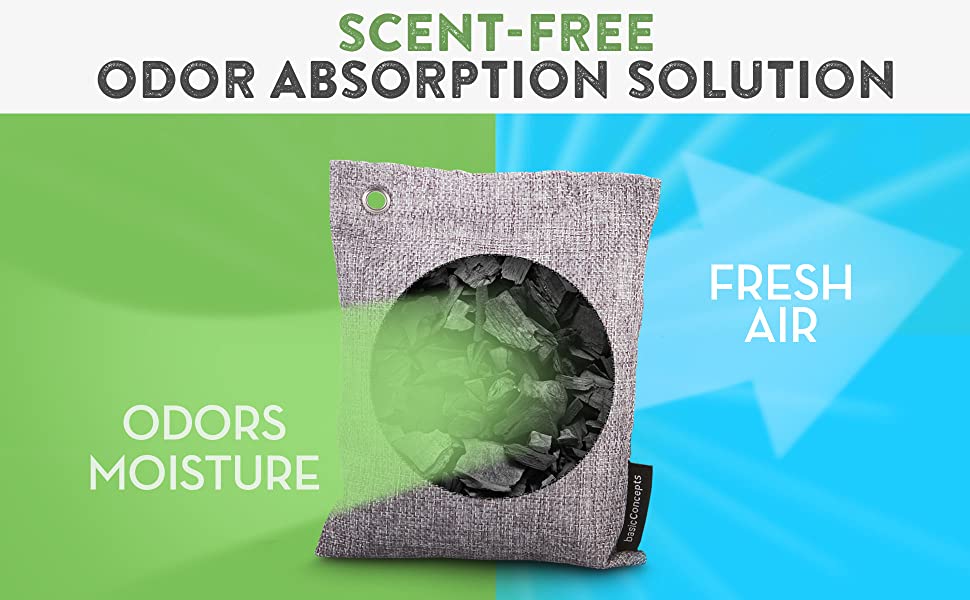 The bamboo charcoal air purifying bags are also adorable and if someone sees one in your home, they will just think it was decoration! That is one thing I really like about these little bags! And, when you notice they are not absorbing as many odors and moisture as they once were, you can sit them in the sun for 2 hours to activate them again! Isn't that cool?
No Harmful Additives!
basicConcepts designed these bamboo charcoal bags to purify the air you breathe. Beware of other charcoal bags for odor on the market that can do more harm than good. basicConcepts charcoal air purifying bags use the highest quality bamboo charcoal from Southeast Asia — with NO harmful additives. These air purifying bags with natural bamboo charcoal are 10x more porous than regular charcoal. Supercharge the air you breathe!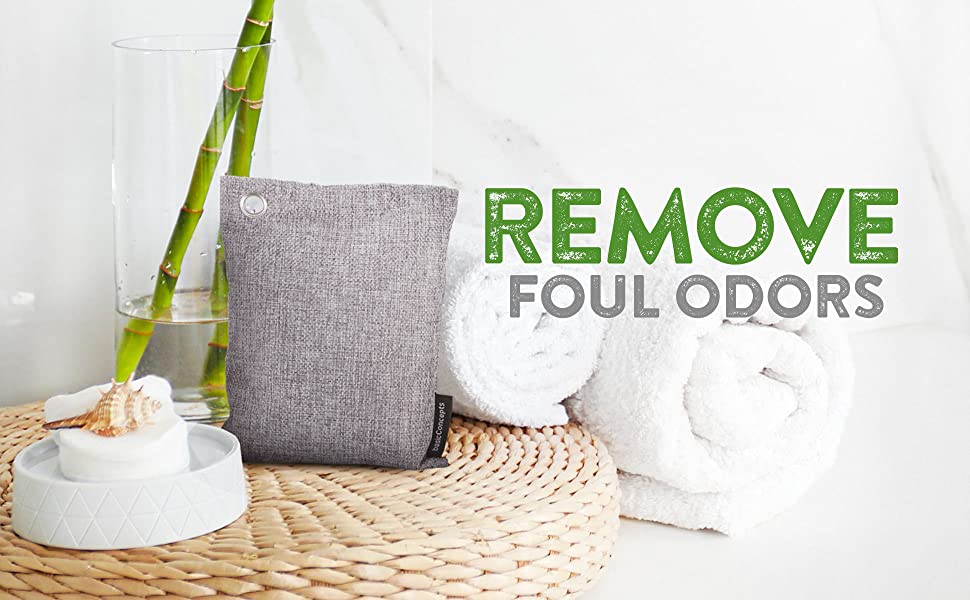 Good For Up To 2 Years!
Each one of your four charcoal air purifying bags weighs about 200g each. The breathable design of your charcoal air freshener bags makes them easy to use anywhere! Plus, rejuvenate your bamboo charcoal bag every month — place your charcoal air purifying bag in the sunlight for a couple of hours. This process off-gases all of the odors that bamboo charcoal bags have absorbed. Your air purifier bags will be just like NEW! And, these have a lifetime replacement, should anything happen to your new charcoal deodorizer bags. So be rest assured you will never have to worry about odors again!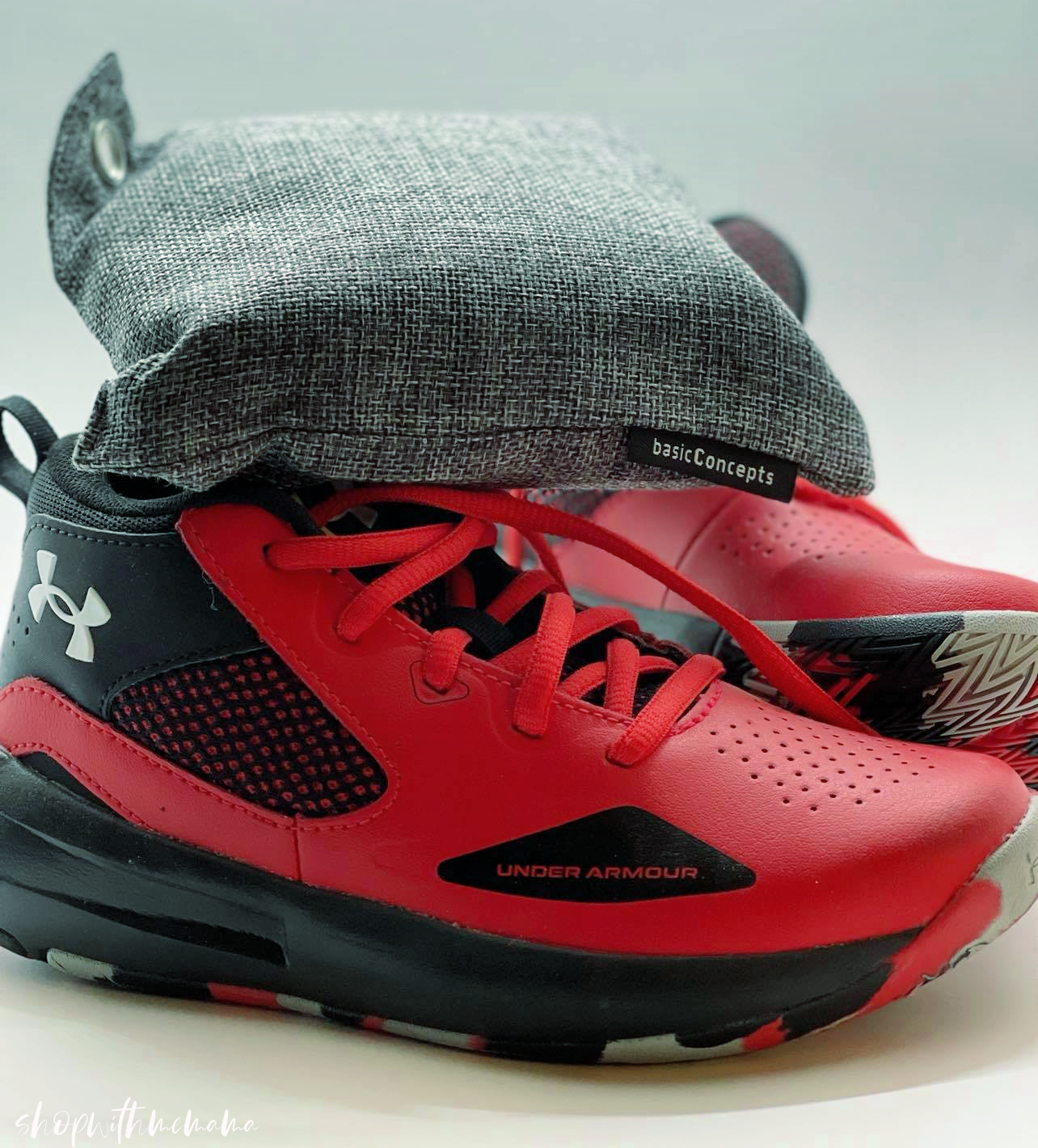 Where Can I Use These Bags?
You can use these activated charcoal bags anywhere you have odors in your home, or wherever. Here are some suggestions on where to place your activated bamboo charcoal bags:
*Bathroom
*Home Office
*Livingroom
*Kitchen
*Refrigerator
*Gym Bag
*By Your Shoes
*Anywhere your pet sleeps or is most active
*Anywhere where moisture is a problem
*In your closet
*In your entryway
*Car
*Shop
*Basement
*Camper/Motor Home
There are SO many places to put these little miracle bags! These are truly a wonderful way to improve the air quality in your home. This product is an Amazon Choice for "odor eliminator for home" and ranked #1 in Home Charcoal Air Purifiers.
Buy
Amazon sells the basicConcepts brand of bamboo charcoal air purifying bags. You get four 200g bags for only $24.95! And, right now you can also apply a coupon for an extra $5.00 off! So, totally worth it!
PIN IT