How would you like to breathe clean air year-round? With all of the fires this summer, around here, it was hard to breathe! It was so smoky and the air quality sucked! I noticed me and my kids had a lot of wheezing and coughing going on. It was terrible! We could not even open our windows. That is why an air purifier is SO important!
Bless those who fought those fires, tirelessly, each day! We are so thankful for them! Without them, we would still be suffering from the smoke.
*EdenPURE AirDog Home Air Purifier Was Received. This Post Includes My Affiliate Links.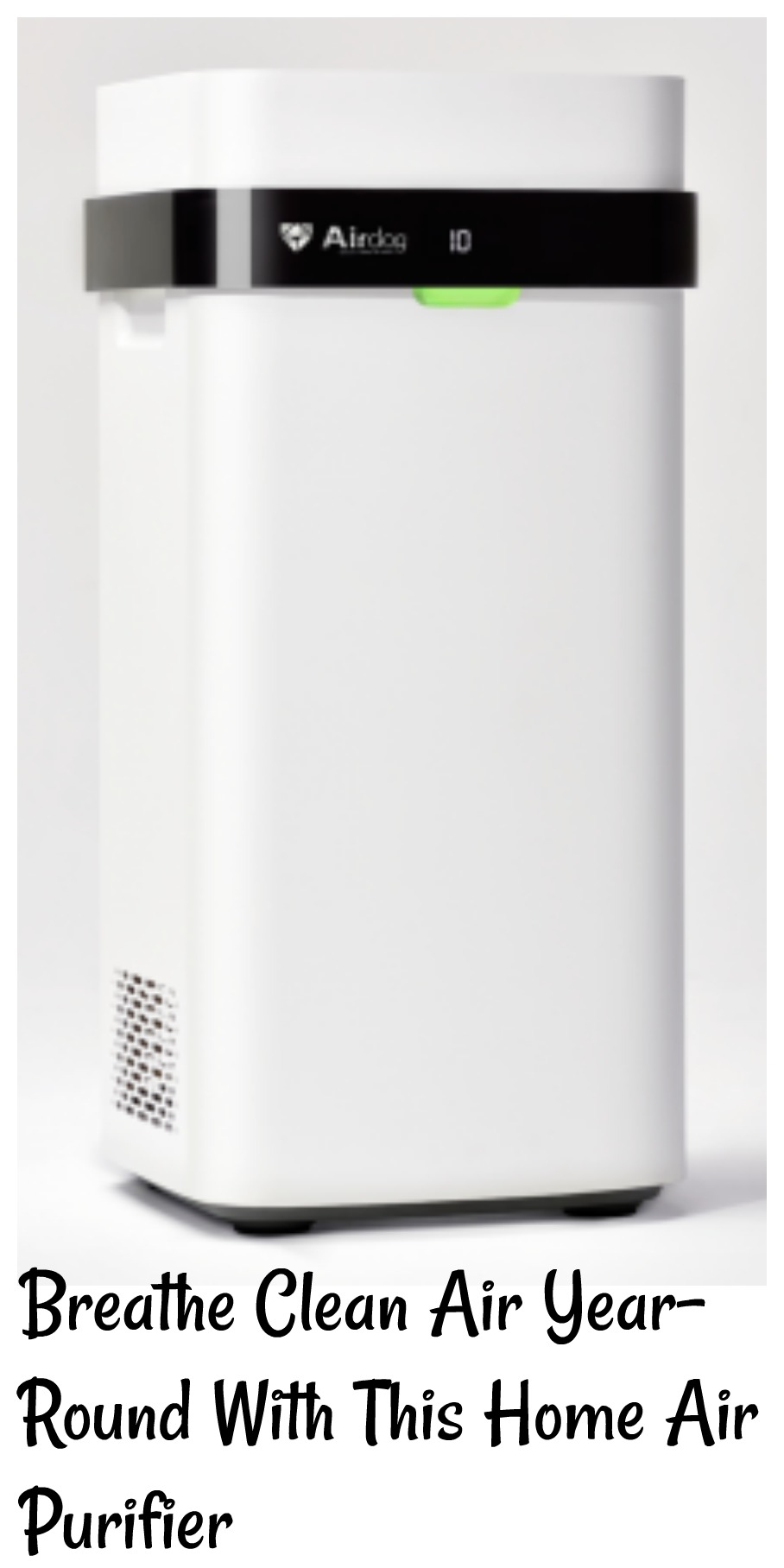 However, during those smoky summer months, it would have been so nice to have a home air purifier in our home. We have one now, but it sure would have come in handy during the summer months! Thank heavens we will now have a home air purifier for next year!
Breathe Clean Air Year-Round With This Home Air Purifier
I received the EdenPURE® Airdog®to review and we LOVE it. The new EdenPURE® Airdog® was developed for some of the world's most polluted areas and is now available for use in your home!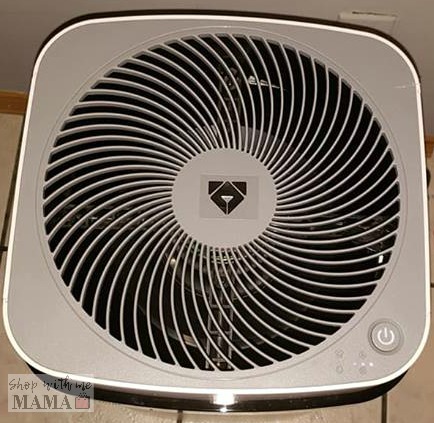 It runs completely silently, passing through 5 stages of purification to guarantee the cleanest air in your home or office.
• Cleans 300 sq. ft. room in 20 minutes
• Kills & removes 99.9% of bacteria and other harmful elements
• No filters to replace, nor any dangerous air byproducts
• 360-degree airflow circulation
The setup for this home air purifier was so simple. I pulled it out of the box, took off the plastic and pulled off the styrofoam that was surrounding it. Then, I open the back panel and put in the reusable filter (it is washable and you can reuse it and it is dishwasher safe!!!), and then closed the back panel.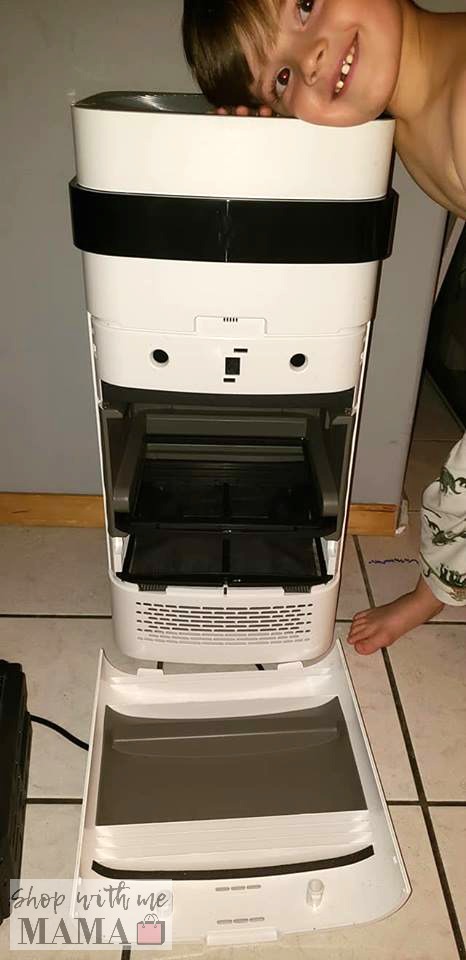 Next, I plugged it in and chose which setting I wanted it on. This home air purifier is quiet and looks so nice in any room of my home.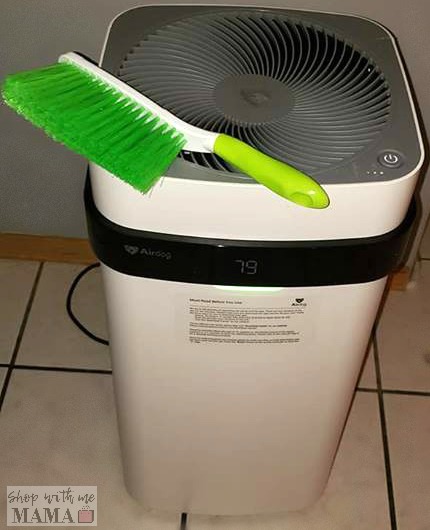 The white square-shaped AirDog stands about two feet tall and one foot wide. In twenty minutes the AirDog completely removes and destroys 99.9% of impurities in the air. The AirDog passes through five stages of purification to guarantee the cleanest air in your home or office.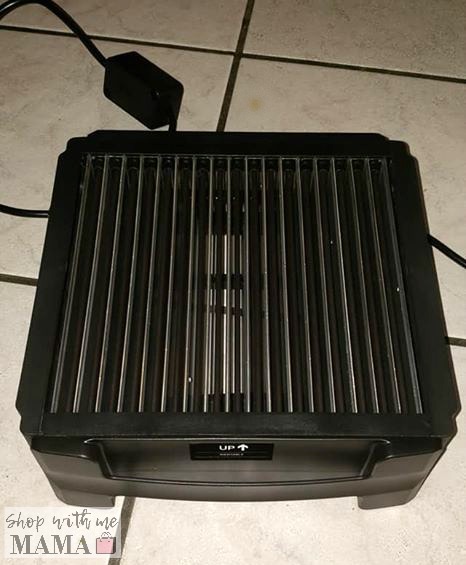 Completely portable
• Cleans 300 sq. ft. room in 20 minutes
• Advanced ionic wind filtration technology is proven to remove and destroy 99.9% of Impurities
• No HEPA filters to replace, ever
• No dangerous air byproducts
• Washable design
• Runs silently
• 5 stage air purification
1. Pre-filter screen
2. Kronos emitter wires
3. Ionic field
4. Collecting plates
5. Ozone removal
• 360-degree airflow circulation
• Comes with remote control & smartphone app access
• Child lock
• Sleep mode
• LCD display panel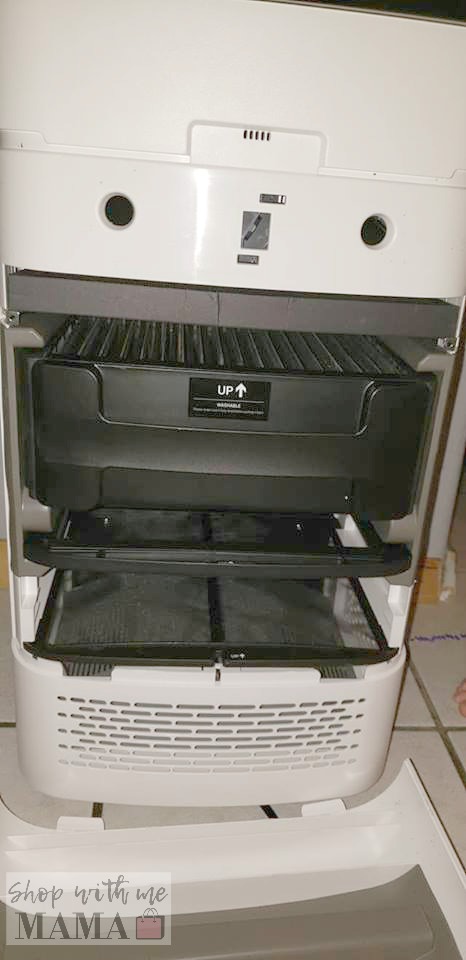 What's Included:
One Airdog X5
Remote Control
Cleaning Brush
I love that this home air purifier measures your air quality and displays it on the LCD screen. It will also show you if your air quality is good, by showing you a green light (for good quality air) and red light (for bad quality air). The remote control comes ready to use and is so convenient for when you don't want to get up!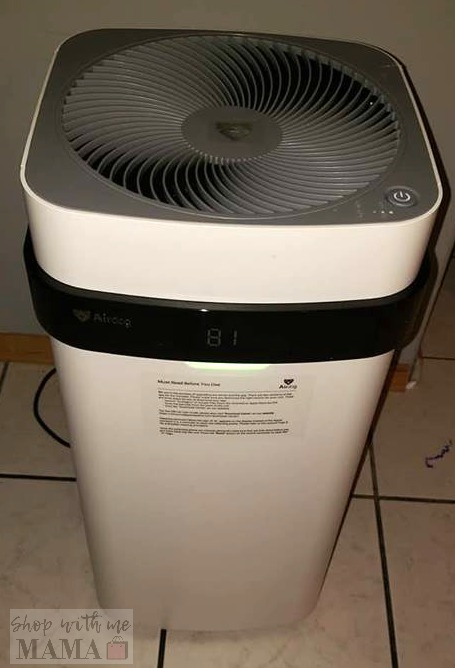 I also love that it can auto-detect air pollutants. We have a lot of allergies around here and it can be really bad. It is nice to know that AirDog can filter particles 10x smaller than most toxic and allergy-inducing pollutants. AirDog filters out pollutants, allergens, dust, smoke, pet dander and more. This is the world's healthiest and most eco-friendly air purifier out there!
Buy It!
You can purchase the AirDog Home Air Purifier online at http://www.edenpure.com/airdog and get a $200 rebate making the AirDog only $597 (from $797!). You can also purchase the AirDog Home Air Purifier on Wayfair.com. You can check out the other EdenPURE products here!