Air purifiers have become an essential part of our daily lives, but with so many on the market, it can be hard to know which one is right for you. Enter the Dreo Air Purifier For Large Rooms, the Macro Max S! This is an air purifier that combines power and intelligence to deliver superior filtration. With its unique features, like Daily Air Quality Monitor and hands-free control via Google Home & Alexa, the Dreo Macro Max S is the perfect air purifier for any home.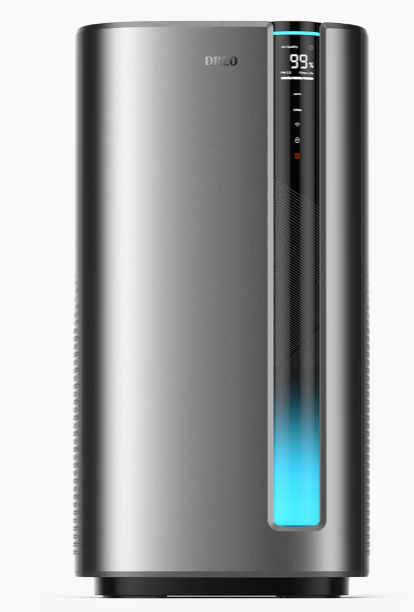 Dreo Air Purifier For Large Rooms
Let's take a closer look at what makes this air purifier so special.
*This post includes my affiliate links
What Sets The Dreo Air Purifier For Large Rooms Apart?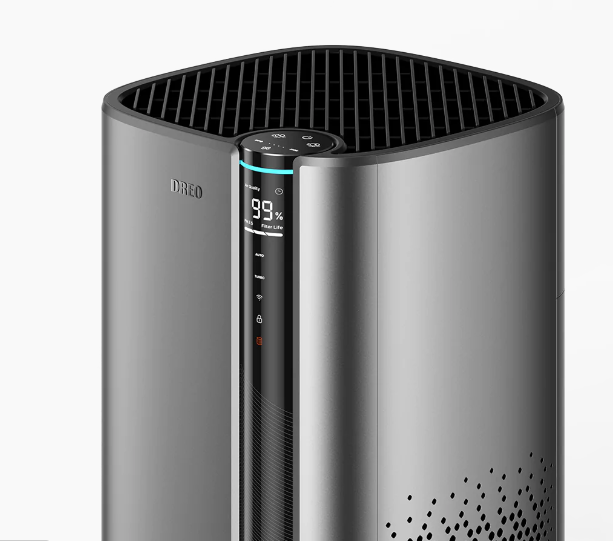 It all starts with Dreo TurboPure technology – a powerful motor that sucks in air from all directions and circulates it quickly through a 3-stage pre+H13 True HEPA+ Carbon Filter for clean air in record time. This means that your entire room will be purified faster than ever before! The Dreo Macro Max S also has a built-in Daily Air Quality Monitor that constantly monitors and adjusts the airflow depending on the current indoor air quality, ensuring that your home always has fresh and clean air.
The convenience of hands-free control is another feature that sets this air purifier apart from the competition. With Google Home & Alexa integration, you can control your Dreo Macro Max S from anywhere with just your voice! You can even set up automated schedules to ensure that your home is always fresh and clean when you need it most.
Finally, the sleek design of this air purifier is sure to fit into any home decor style with ease. The modern-looking air purifier will blend right into your living space without drawing attention away from other pieces of furniture or decorations. Plus, its low profile won't take up too much space – making it perfect for small apartments or RVs too.
I love the sleek look of the Dreo Macro Max S air purifier. It is so nice looking and looks good in ANY room in my home. It was so easy to set up and was up and running in about 3 minutes from box to purifying the air in my home! I love that I can set it up so that Alexa can control it! I KNEW I would love the Dreo air purifier only because I have a few other Dreo products and LOVE them so much! (Air Fryer and Space Heater).
And, you download the Dreo app (App Store and Android) and can control it from your phone too. You can also access air quality reports and know exactly what is going on in your air.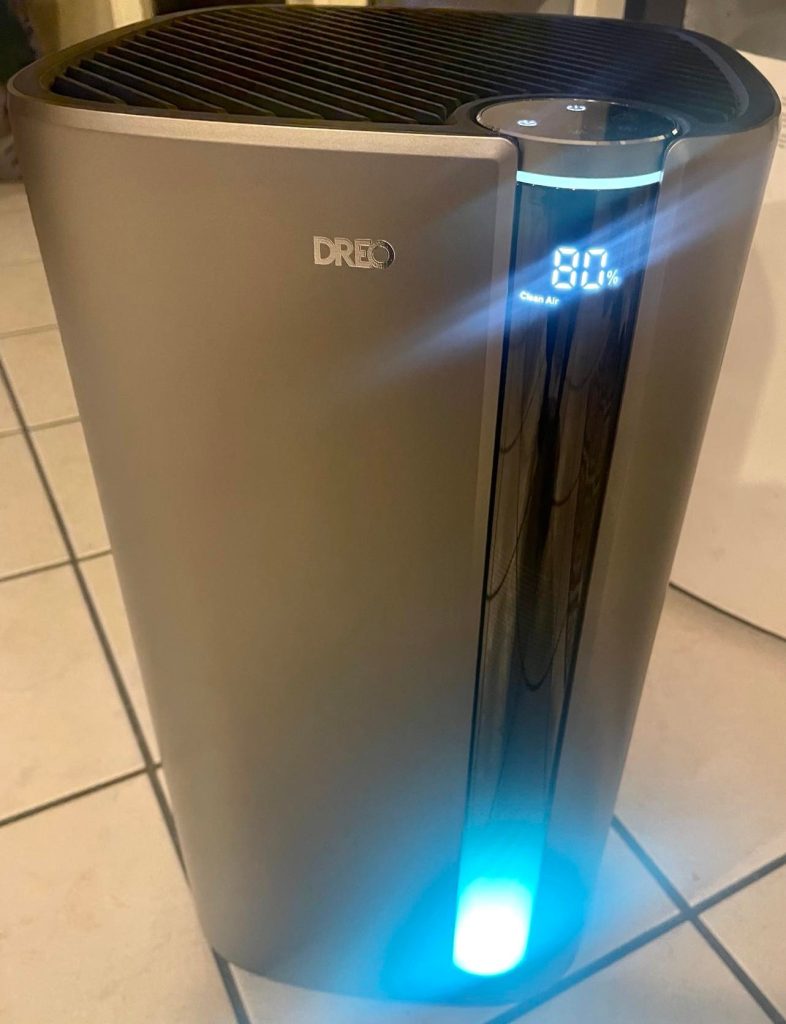 More Features I LOVE:
This cleans the air in any size room, so quickly: The day we set this air purifier up, I accidentally had a pan on my stove overflow! I was making fudge and the sugar and butter overflowed out of the pan and went EVERYWHERE on my stove which made the whole kitchen fill with smoke!! I was so mad!
So, my oldest son went over to the air purifier and turned it on and in no time at all, the smoke started clearing and the air started to smell much better. I loved how I could look at the air purifier and see my air quality getting better. I absolutely LOVE this air purifier! It works so well! Because of that little mishap with my pan overflowing on the stove, I know that this air purifier works. I know how quickly it clears up my air!
No particle goes unnoticed: The ParticleIQ uses a dedicated channel for more precise air quality readings. The Macro Max S quickly adapts air circulation when allergens are detected in the air. So, this will help with our bad allergies!
Revolution In Performance: The Macro Max S custom-designed motor spins faster with less noise. It is a very quiet air purifier!
Clear Air Reaches You Faster: Boosted airflow performance for up to 50% faster purification!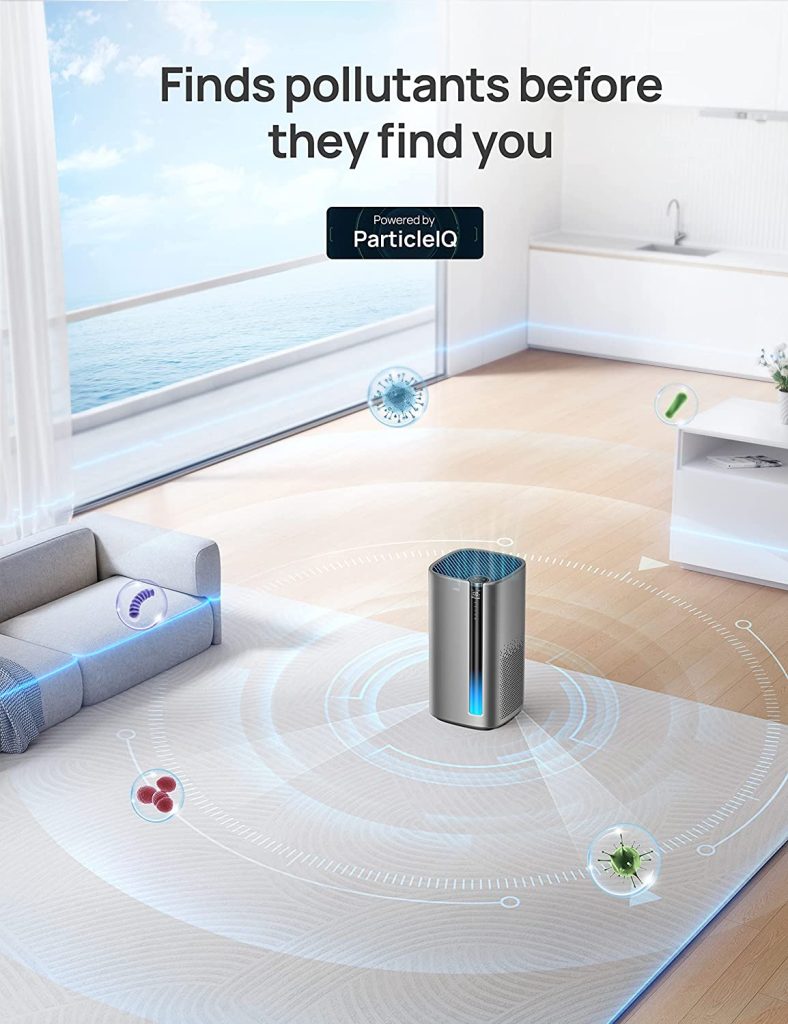 Electrifying Filtering Capabilities: Even the tiniest threats don't stand a chance against the Electro-charged H13 true HEPA filter.
No Room Is Too Big: The Dreo Macro Max S certified performance delivers clean air to EVERY corner of your room!
Room Size: 423 sq. ft cleans the air in about 12.5 minutes
Room Size: 330 sq. ft cleans the air in about 9.8 minutes
Room Size: 220 sq. ft cleans the air in about 6.5 minutes
Refresh Larger Rooms Quickly: Active air circulation ensures pollutants don't find places to hide in larger areas.
Quiet As A Whisper: This has a reduced noise down to 24 dB.
Save Energy: Save energy all day long! The Macro Max S keeps your air clean for less than $4 a month!
Long-Lasting Filter: The Filter care algorithm extends the filter life and tracks it with utmost precision. For best performance always use genuine Dreo filters from authorized distributors.
Feature Recap:
*3-stage, active filtration system
*H13 true HEPA electrostatic filter
*Dedicated air quality monitoring channel
*Large air quality monitoring display
*Smart WiFi, voice control
*Works with Amazon Alexa and Google Home
*Smart filter life algorithm
*24dB ultra-quiet performance
*Certified by AHAM, ENERGY STAR, FCC, ETL, and more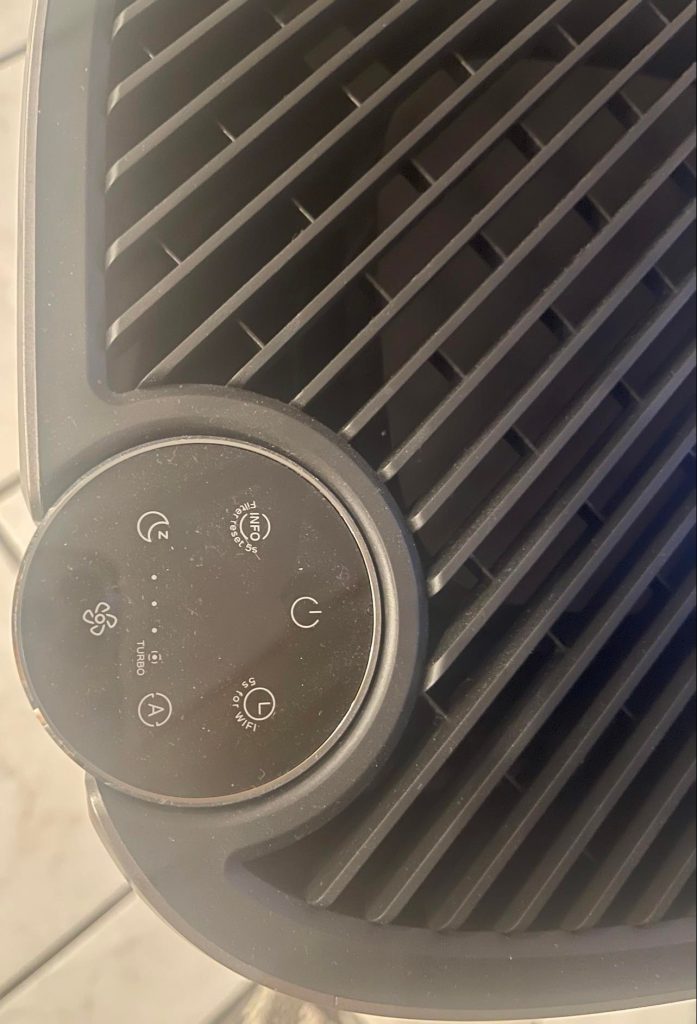 Clean air is essential for our health and well-being, but it's not always easy to keep our home environments free of allergens and pollutants. I am so glad that I was able to check out the Dreo Air Purifier For Large Rooms, the Macro Max S to help keep my home air clean! It really is a breath of fresh air!
With the cold and flu season in full swing, it is nice to know the air in our home is fresh and germs are being kept at bay as much as possible. Not only does this make sure our home air is always clean and fresh but it also helps reduce allergies and breathing-related problems like asthma or COPD (Chronic Obstructive Pulmonary Disease).
If you're looking for an effective way to maintain clean air in your home without having to spend all day cleaning or worrying about allergens and pollutants, then you should check into the Dreo Macro Max S. We love ours!
Coupon Code!
Be sure to use the coupon code: FNFP8PKB97EG for 20% OFF! Check out the Dreo Christmas sales going on now!
Buy
You can purchase the Dreo Macro Max S home air purifier on their website OR on Amazon.com. It retails for $239.99 but is on sale right now for $219.99.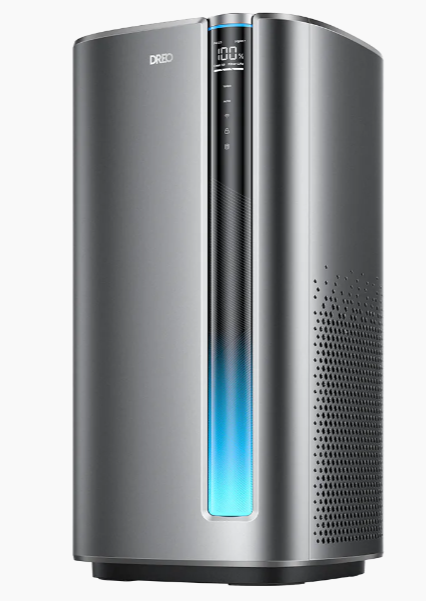 Win!
One person is going to win the Dreo Air Purifier For Large Rooms, the Macro Max S! Yay!
Rules
The contest is open to US 18+. The giveaway will end on December 15, 2022, at 11:59 PM MT. The winner will have 48 hours to confirm their win after I email them, or a new winner will be chosen. I am not responsible for lost or stolen mail.