*Products received. Opinions are my own.
I love taking a bath. Ever since we got our jetted tub installed, I just can't get enough of our bathtub! It is so relaxing and just nice to sit and soak in it while reading a nice book! So comforting!
I also have to have great bath products that help me relax. Nothing like a wonderfully scented soap, bubble bath or body wash to get your senses going and help you relax after a long, stressful day at the office or home with the kids.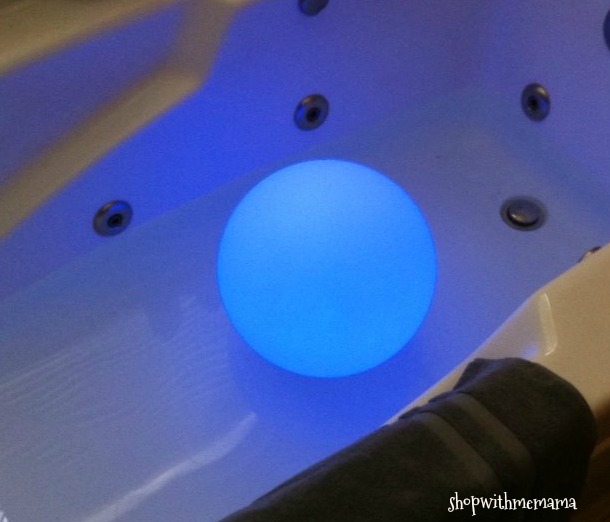 I have always been a big fan of Vitabath products. They smell delicious and make my body feel so soft and relaxed! Have you ever tried Vitabath? If not, you need to! Vitabath has the luxury bath and body products that are affordable and won't empty your wallet out.

They have a fragrance collection that is amazing as well as their classic collection and gift bundles. Seriously, there is something for everyone, even Dad for Father's Day! Hey, dad has to get clean too!

Vitabath® Classic products are formulated with quality ingredients for the utmost skin cleansing and conditioning. Developed by European skincare specialists, enriched with botanical extracts and vitamins to leave your skin feeling soft and healthy.
The Classic line which is their "Luxury in a Bottle" product and contains 5 fragrances with products like Moisturizing Bath & Shower Gelée , Moisturizing Bath & Shower Gelée Bar Soap, Moisturizing Body Lotion, and newly added Sea Salt Mineral Bath Soak which are designed to provide an unparalleled at-home spa experience that nourish and leave your skin feeling replenished and beautiful.

The Vitabath Fragrance Collection has Antioxidant benefits for your skin, from the outside-in. Vitabath®'s antioxidant rich blend has 7 superfruits that provide a unique set of benefits to moisturize, protect, and revitalize your skin!  You can check out Vitabath's product benefits here.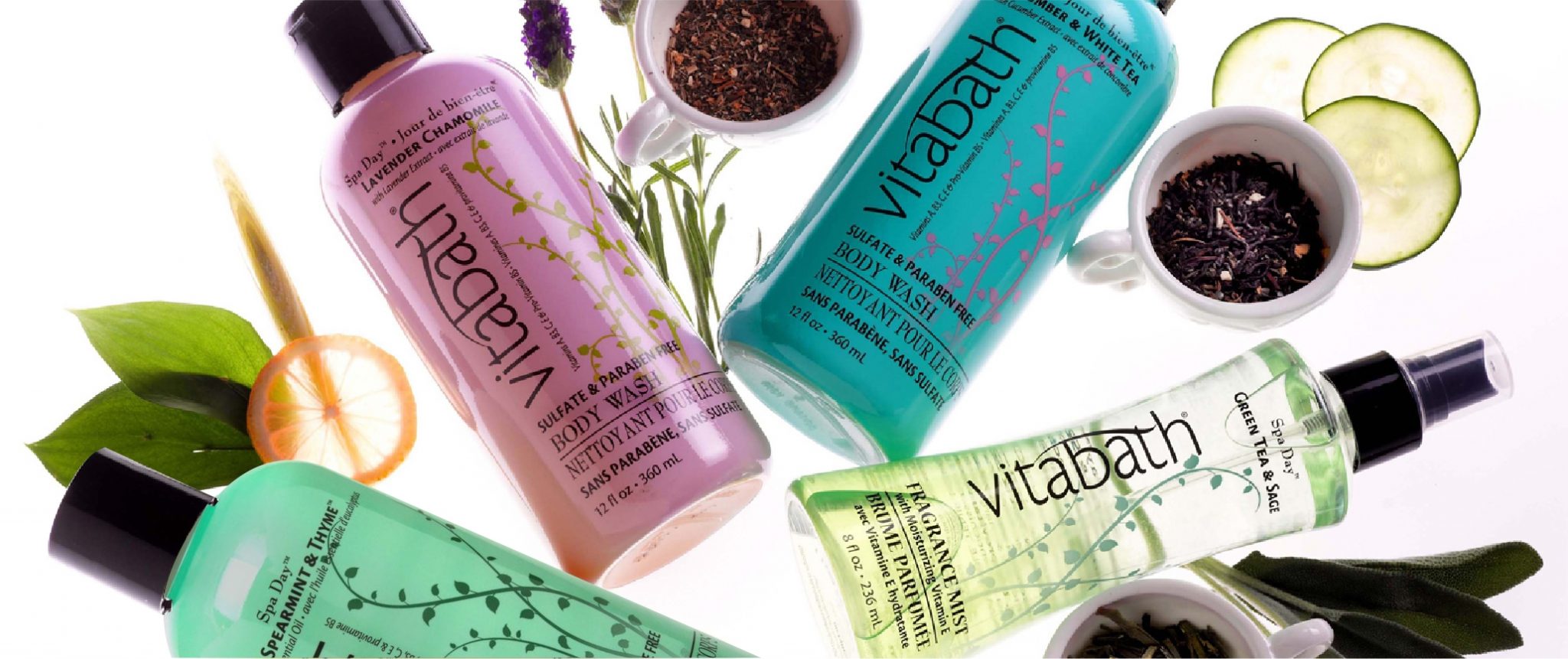 The Vitabath Fragrance collection was introduced in 2011 under the Vitabath brand. Vitabath® launched this fresh and playful line that shows off its fun colors and offers a breath of truly irresistible fragrances.  Of course, being true to our history each bottle boasts a 7 antioxidant superfruit complex and vitamin blend of nourishing blend of Vitamins A, B3, B5, C and E which will leave skin feeling moisturized, clean, and vibrant! With products like Moisturizing Body Wash, Moisturizing Lotion, and Fragrance Mists, you are sure to find a fragrance or product that we are sure you'll fall in love with.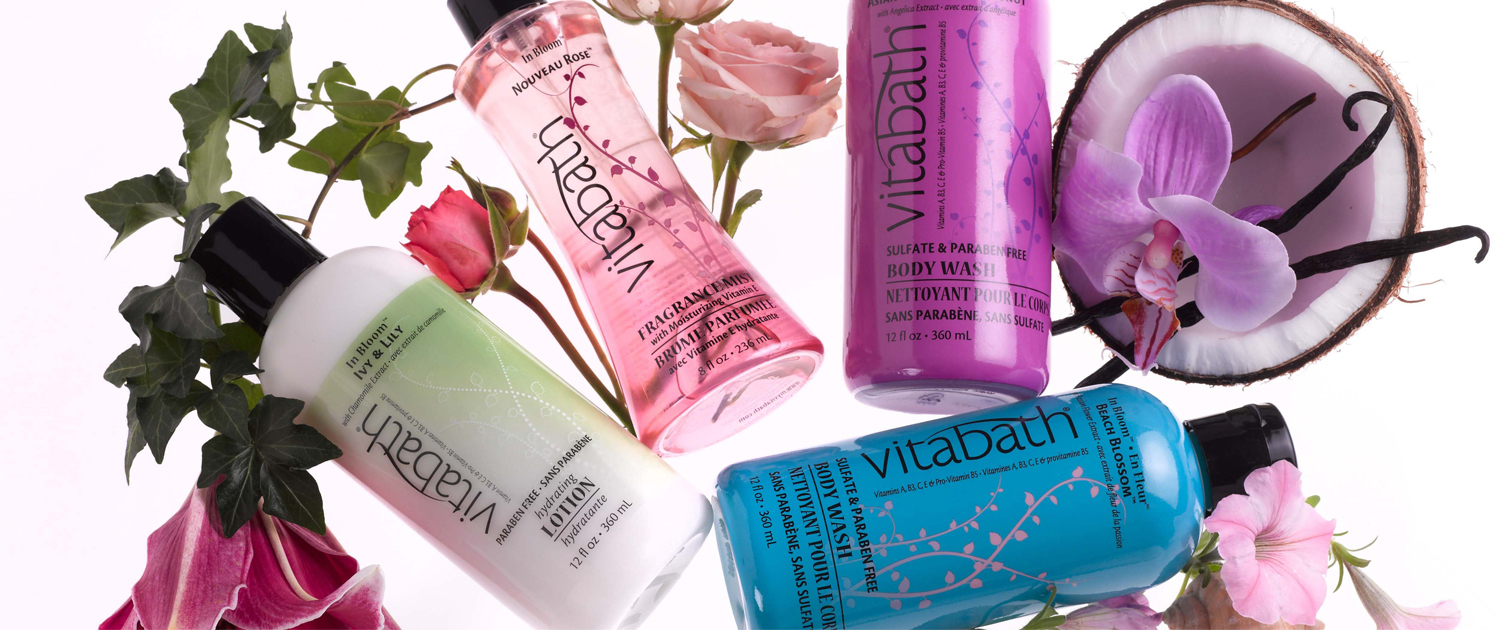 There are a few Bath Products That Help Me Relax from The Vitabath collection. I love all the ones that I have so far, and can't wait to try and experience more of them! I have listed a few of my favorite bath products that help me relax, below.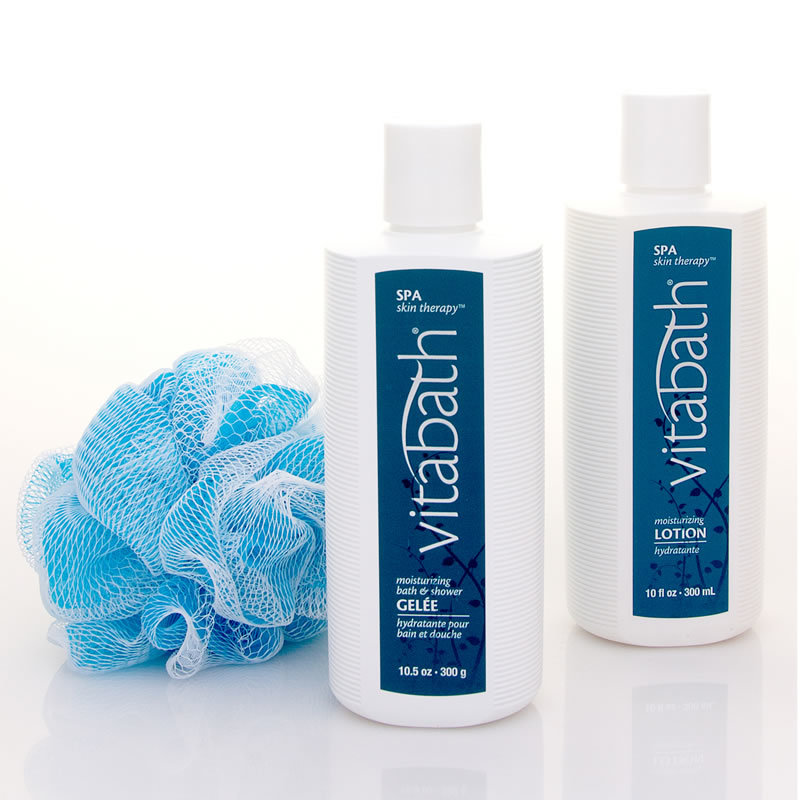 Spa Skin Therapy Everyday Set. Vitabath's Spa Skin Therapy™ is infused with an invigorating ocean-fresh fragrance, blending subtle florals and citrus with sandalwood undertones. Formulated with Sea Kelp Extract to help soothe and condition skin. Enriched with Vitamin C, which helps improve skin texture and moisturizes. Vitamins A, B5, C, and E are beautifully blended with soothing fragrance to help cleanse, moisturize, and refresh skin. Fortified with vitamins A and E, plus natural botanical extracts including Sunflower Seed Oil, our nutrient-rich formula also helps soothe and condition skin. Retails for only $20.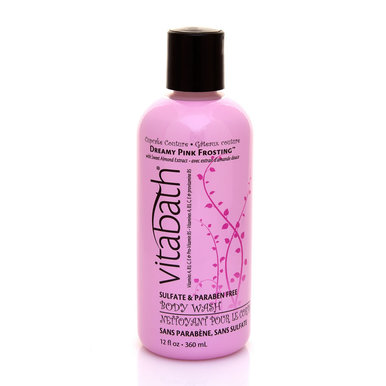 Dreamy Pink Frosting Body Wash. I LOVE the scent of this!!! By far my most favorite!!! Dreamy Pink Frosting™ with Sweet Almond Oil Body Wash has the dreamy delectable scent of the scrumptious champagne cupcake topped with pink frosting. Experience the luxurious lather of this gently cleansing Sulfate and Paraben Free formula. It will leave your skin feeling clean, refreshed, and vibrant. Retails for only $7.95!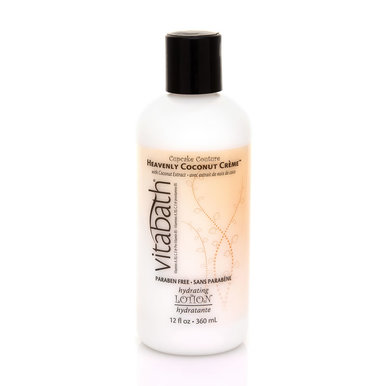 Heavenly Coconut Creme Hydrating Body Lotion. YUM. The Heavenly Coconut Crème™ Body Lotion with Coconut Oil rests you on creamy coconut clouds that will set your heart aflutter! Moisturize guilt free with our sweet confections collection. Formulated with Aloe Vera, Safflower, and Olive Oils, this hydrating lotion enriches skin with luxurious moisture and a delicate scent. Free from parabens, propylene glycol, phthalates, sulfates, mineral oil, and synthetic color. Retails for only $7.95.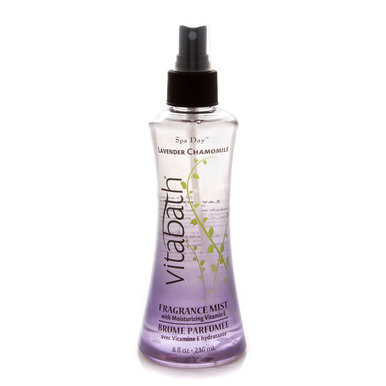 Lavender Camomile Body Spray. This smells so good and it not overpowering at all. The revitalizing, weightless formula infused with conditioning vitamins and our unique antioxidant blend keeps skin feeling refreshed and happy. This infuses calming lavender blends with chamomile and creamy warm vanilla to soothe away a long day of stresses and deadlines. Retails for $9.95.
Pomegranate Bellini Blush Body Wash. Oh, this smells SO delicious. The Fruit Fanatic™ Pomegranate Bellini Blush™ with Acai Fruit extract Body Wash refreshes your skin with a fun and fruity blend of sparkling peach prosecco infused with juicy red pomegranate and a touch of sweet orange flower and pink apple blossoms. Experience the luxurious lather of this gentle cleansing formula. It will leave your skin feeling clean, refreshed, and vibrant. Retails for $7.95.
Buy
You can purchase the luxury bath and body products from Vitabath, by visiting them online at http://www.myvitabath.com/.
Win
One person is going to win some Vitabath luxurious bath and body care products! Yay!
Rules
Contest is open to US 18+. Giveaway will end on June 6, 2017, at 11:59 PM MT. The winner will have 48 hours to confirm their win after I email them, or a new winner will be chosen. I am not responsible for lost or stolen mail.