Have you seen the BEARPAW Fur Boots And Stylish Shoes? My family and I love the BEARPAW brand and have always loved wearing their fur boots and stylish shoes! BEARPAW has so many great styles to choose from!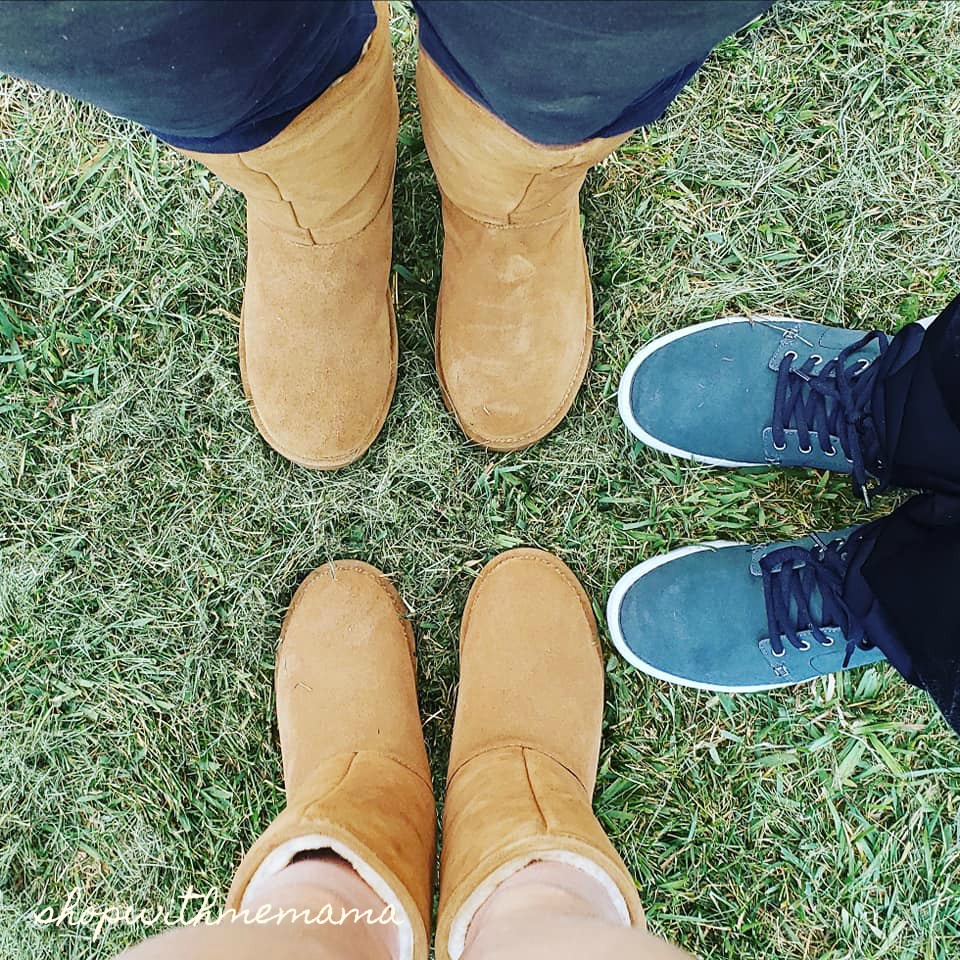 With back-to-school in full swing around here, my kids needed a great pair of shoes to wear to school. I knew I could find a style my kids loved, at BEARPAW.com.
Browsing BEARPAW online was super fun and having my kids decide which pair of shoes or fur boots they wanted, was equally as fun! It was a hard choice for sure, but they finally decided on a pair they really liked.
BEARPAW Fur Boots And Stylish Shoes
We were sent the following BEARPAW fur boots and shoes to review:
Men's Braydon
Women's Phylly Fur Boots (for me!!)
Kids' Phylly (for my daughter so she can match me!)
It was so fun to open this package from BEARPAW. I was not expecting them to send ME a pair of fur boots too! That was really cool and I love my new BEARPAW fur boots! Now I and my daughter can be twinsies!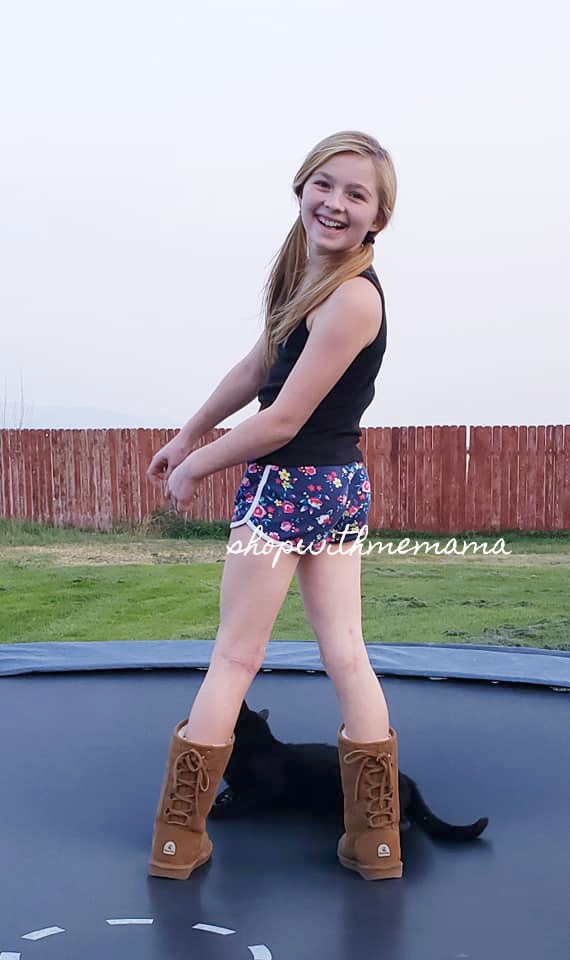 The Women's Phylly and Kids' Phylly fur boots are SO warm and comfortable. The faux fur goes all the way down the inside of the boot, ensuring your feet stay toasty warm for the upcoming colder weather. In Idaho, it gets really cold, very quickly, so these fur boots will come in handy!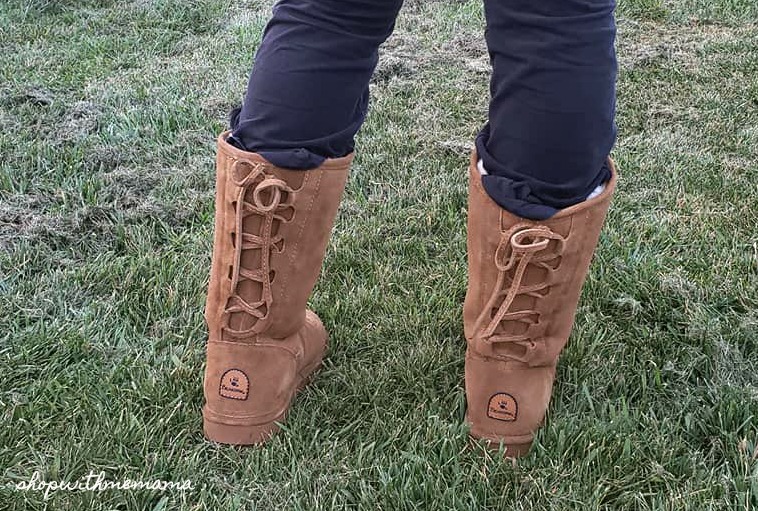 The Women's Phylly fur boots come in black, hickory, and charcoal and the Kids' Phylly fur boots come in hickory and black.
Women's Phylly Product Details:
10 inches tall
Protected by NeverWet® by Rust-Oleum®
Ghillie lace-up back detail
Angled top collar
Cow suede upper
Wool blend lining
Sheepskin-covered comfort footbed
'Slim Tread' blown rubber outsole
The Women's Phylly Fur Boots retail for $89.99. These are great winter boots!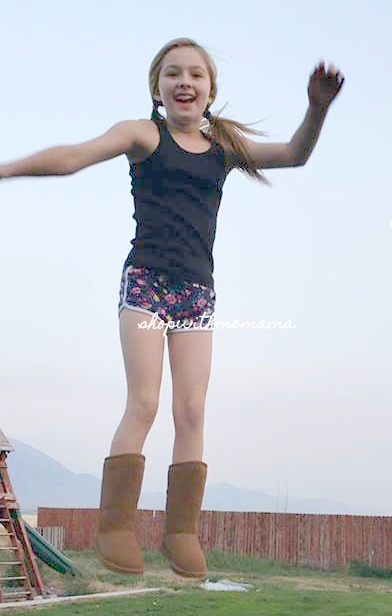 Kids' Phylly Product Details:
8 inches tall
Protected by NeverWet®
Ghillie lace-up back detail
Angled top collar
Cow suede upper
Wool blend lining
Sheepskin-covered comfort footbed
Classic low profile TPR outsole
The Kids' Phylly fur boots retail for $59.99.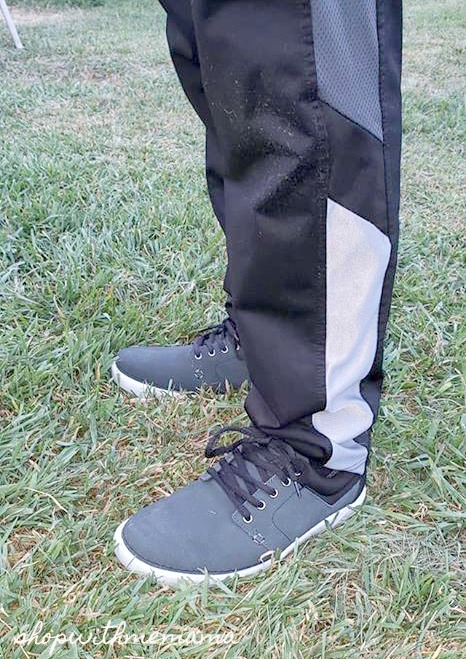 The BEARPAW Men's Braydon comes in brown and charcoal. My son was sent the charcoal-colored ones and he loves them. They fit as expected and they are very comfortable he says.
They go with just about any outfit, even a nice outfit for church. The sleek and modern style makes you feel like you are wearing your favorite pair of sneakers.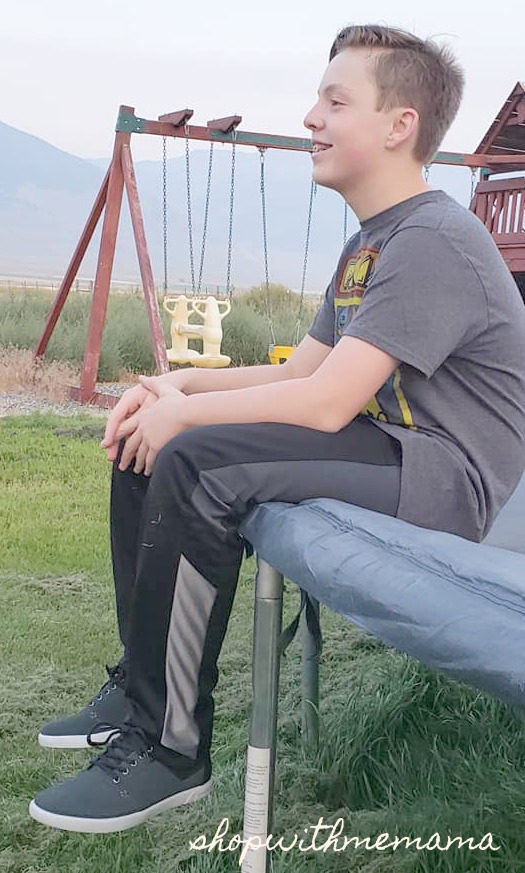 Men's Braydon Product Details:
Five-eyelet lace-up styling
Cow suede upper
Comfort stretch collar
memory foam insole and neoprene sock liner top cover
Flexible rubber outsole
The Men's Braydon sneakers retail for $41.99 (on sale from $59.99).
Always make sure you are choosing the right shoes for your feet! That is so important!
About Neverwet
NeverWet® by Rust-Oleum® is sweeping the globe as a leading brand in asset protection. Keeping a surface dry can help protect against damaging moisture and prevent stains.
The NeverWet® family of superhydrophobic coatings provides extreme resistance to liquids by causing them to roll off coated surfaces. This innovative technology delivers unique time- and money-saving solutions to many industries.
NeverWet® Fabric DWR Durable Water Repellant is a one-step, superhydrophobic water-repelling treatment designed to keep footwear and textiles dry and clean.
This crystal clear formula allows fabrics to breathe, while dramatically repelling water from the surface. Its self-cleaning properties make dirt and debris rinse away easily with water. It repels stains like salt water, mud, cola, and red wine. Hot sauce, and more.
About BEARPAW
BEARPAW Footwear is now seen as a lifestyle, one that reflects who you are and what's important to you. It's about not sacrificing comfort to look stylish. It's about loving life and playing outside after the first winter snow.
It's about that end-of-summer party at the edge of the lake. It's about watching those last waves at your favorite beach spot before putting your board away for the winter. It's about you and the lifestyle you lead.
Now with an extensive line of footwear that covers multiple categories all year round, BEARPAW is available throughout the United States and in over 45 countries around the world.
BEARPAW will continue to offer the utmost in comfort while new products leverage their philosophy of creating stylish designs in premium materials for women, men, and children.
Check out the charities BEARPAW supports, here.
Sign Up For BEARPAW's Loyalty Rewards
The Loyalty Rewards Program allows you to earn points for certain actions you take on the site. Points are earned based on making purchases and customer actions such as submitting reviews.
Benefits of Loyalty Rewards for Registered Customers: Once you create an account you will be able to earn and accrue reward points, which are then redeemable at the time of purchase towards the cost of your order.
Rewards are an added bonus to your shopping experience on the site and are just one of the ways we thank you for being a loyal customer!
Buy
You can purchase BEARPAW footwear online at https://bearpaw.com. They have some great sales going on right now, so be sure to check those out.