* Featured post made possible by Jenna S for Bedroom Makeover: How To Redesign Your Personal Sanctuary
You deserve a beautiful bedroom, one that calms and soothes you the minute you retire to it after a hectic day. It's worth spending money on creating an elegant modern bedroom. It doesn't matter if hardly anyone sees your bedroom; you should still invest in it. In fact, you should have the same passion for a bedroom makeover as you would if you were brightening up your living room with fine art.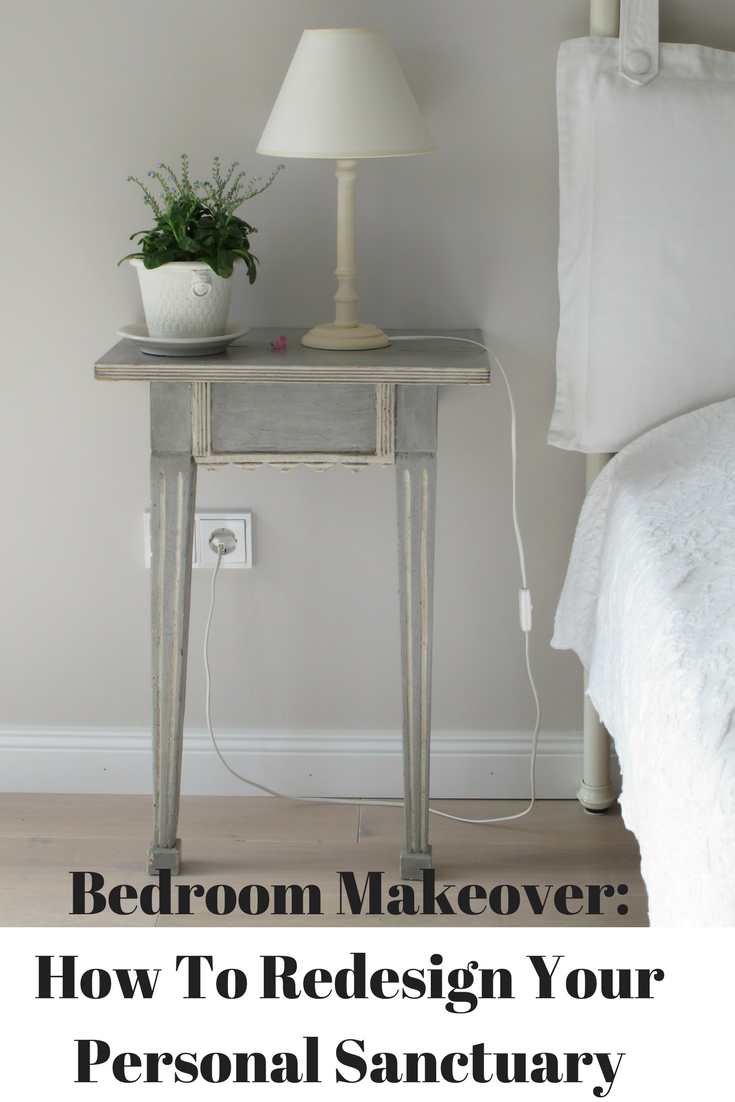 It can be challenging to figure out how to make a small, ordinary bedroom into something beautiful. After all, you may not have much room for more than a headboard, a nightstand, a dresser, a carpet, a large mirror, and a couple of framed paintings. Still, even if your choice of furniture and wall décor is limited, here are some interior design tricks on the Bedroom Makeover: How To Redesign Your Personal Sanctuary.
6 Ways to Spruce Up Your Bedroom
You only need to work on a few elements to make your bedroom really lovely: specifically, bedding, seating, lighting, colors, scents, and wall décor.
1. Comfortable bedding: Your bedding has to serve two purposes: it has to look attractive because it's the focal point of the room and it has to be cozy. You can find the perfect mattress at places like thebeddingmart.com and find the right bed frame and headboards at places like IKEA. It's also a good idea to spend a little more money to get some top-quality linens.
Since you spend from 6 to 8 hours a night in close contact with the linen, it should be one of the more expensive things that you buy for your house. Layer your bed with a duvet and then a coverlet that folds at the ends. This will add both texture and charm to your bed.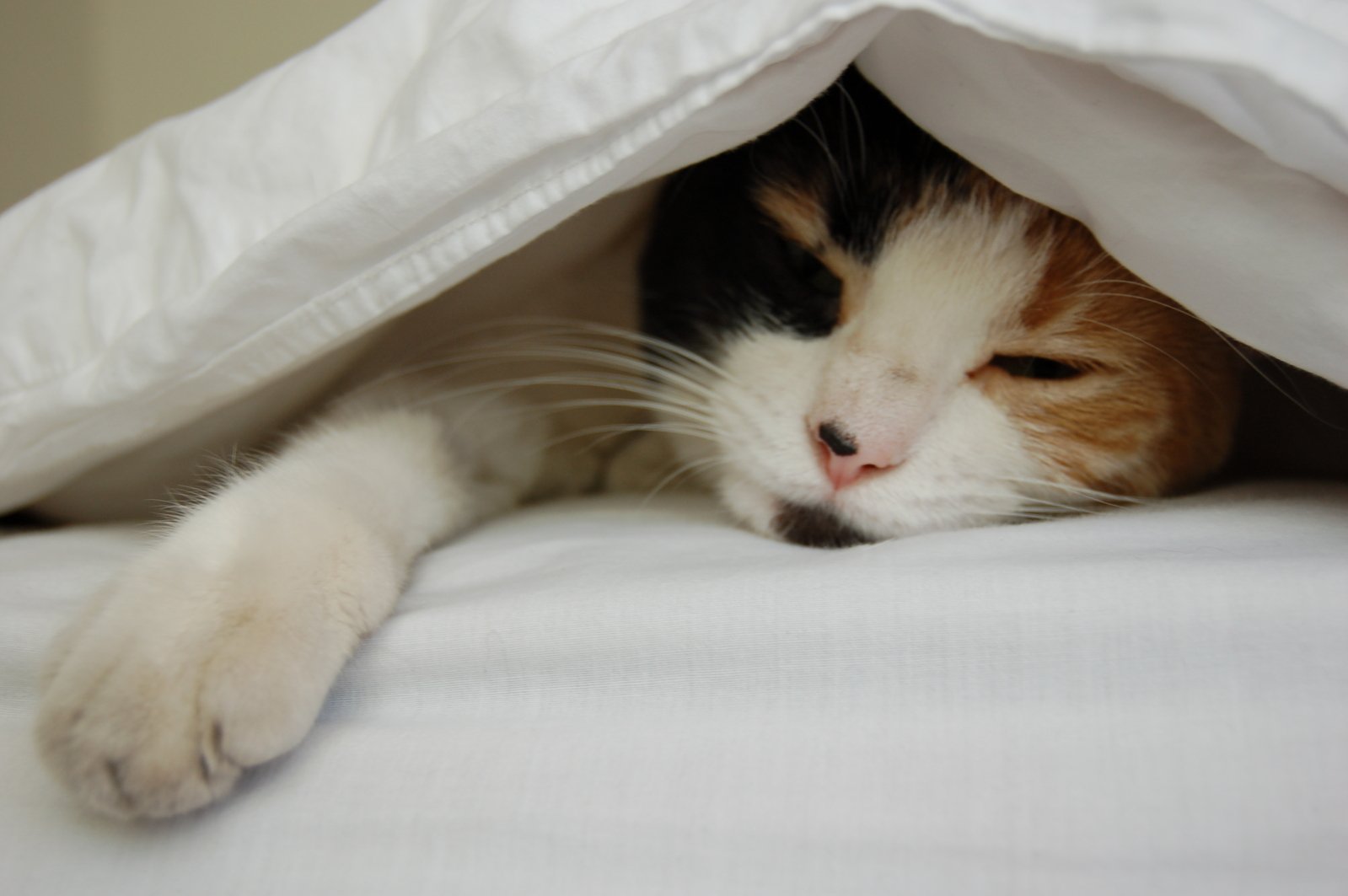 2. Practical seating: Depending on the size of your bedroom, you might be able to squeeze in a chair and a bench. It's nice to have a rocking chair in your room to read a book or watch a movie on your television. A bench at the foot of the bed is a convenient place to toss your clothes when you dress.
3. Soft lighting: You don't want a bright overhead light. It's not the best way to feel sleepy before you go to bed. Instead, you want some soft lights and wall sconces on both sides of your bed. Another idea is to have a gorgeous lamp on your nightstand.
4. Soothing colors: Color affects the ambiance of the room, and if you want your bedroom to be cozy, a place that makes you feel peaceful and relaxed, then go with medium or dark colors. Conversely, if you want to make it soothing, more like a spa, then opt for light or muted colors as these will create a softer ambiance. This goes for the guest bedroom too.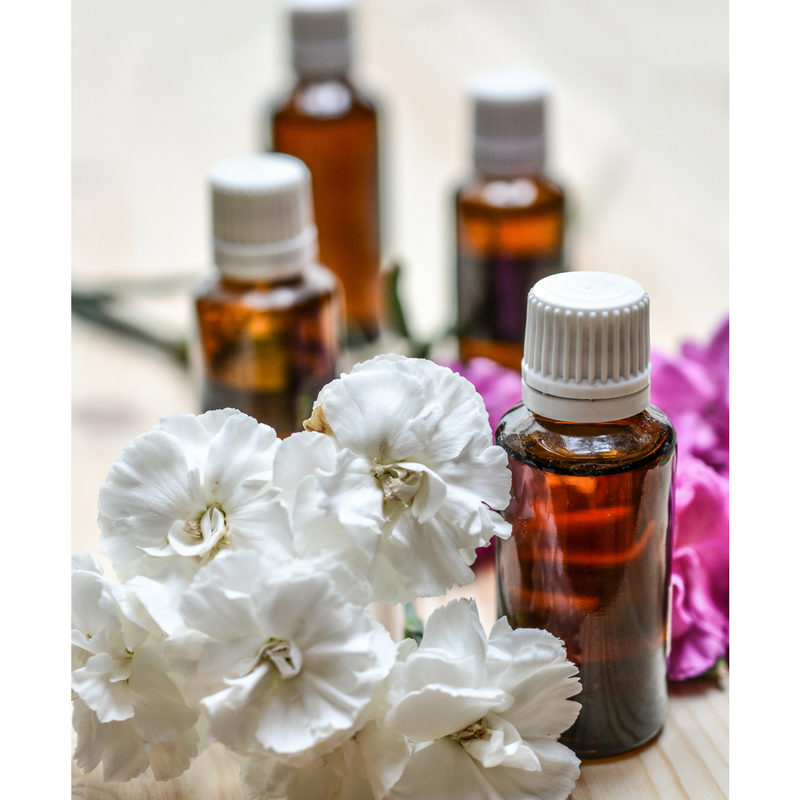 5. Calming scents: While you can always add a vase with cut flowers, it can be time-consuming to always have fresh flowers. A more elegant idea is to use essential oils in a diffuser to create a subtle scent. Picking essential oils for the bedroom is all about picking the right ones. Since some are relaxing while others are invigorating, you want to just focus on calming essential oils.
According to Smart Ways to Make a Room More Relaxing With Aromatherapy Oils, an article in Good Relaxation, the best oils to relieve stress and nervous tension is to use Lavender, Bergamot, Geranium, Orange, Tangerine, Patchouli, or Ylang Ylang.
6. Inspiring wall décor: What kind of wall décor–painting, photographs, or quilted wall-hangings–should you pick for a bedroom? Something that is layered with meaning for you. You don't want to simply choose random décor to fill your precious wall space. If, for example, you grew up by the sea, and loved reading classic English literature then a painting of a Barque, Brigantine, Brig, or Schooner with masts at full furl out on the open sea may fill you with delight.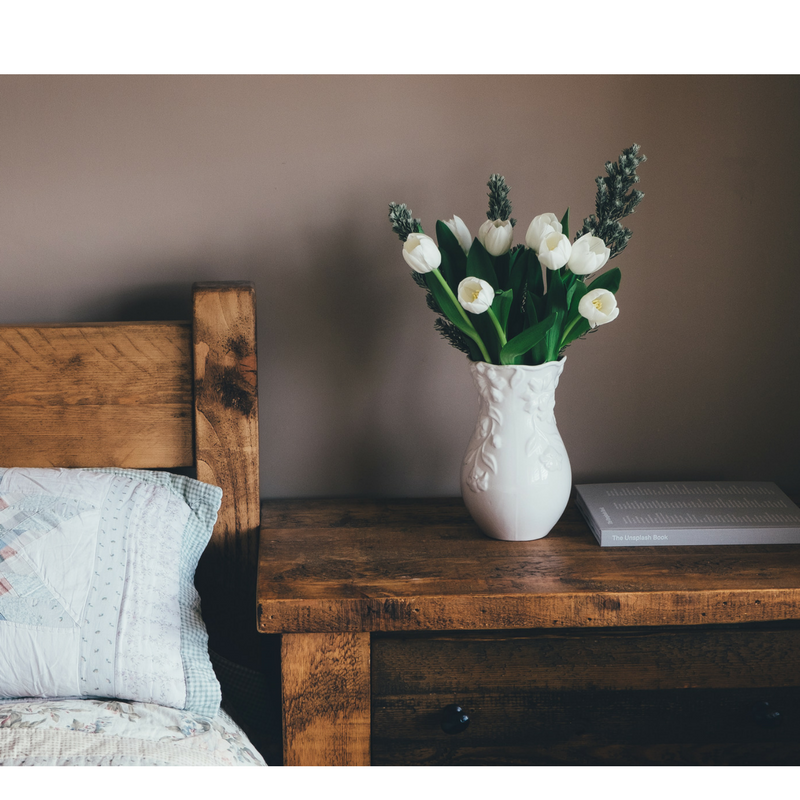 In closing, your bedroom is your special place and while it might be challenging to come up with ideas on how to do a bedroom makeover, these six ideas are a good start. Your bedroom doesn't have to look like something you might see in a glossy magazine on interior design, but it should make you feel wonderful.