*Products were received. Opinions are mine. This post contains my personal affiliate links.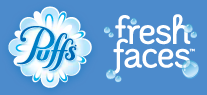 My kids (and me!) use Boogie Wipes ALLLLLL the time (I am a Boogie Wipes Ambassador after all...). So, when I heard that Boogie Wipes launched an adult line with Puffs, I was interested in checking them out, naturally!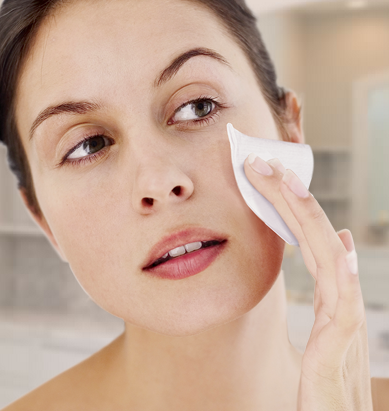 I received a cute box filled to the brim with these wonderful new products of Puffs! Puffs Fresh Faces, is the first moist facial tissue designed for everything your face has to face each day. I use my every night to take off my eye makeup. It does not dry out my skin around my eyes and takes every bit of makeup from my eyes. I can't live without these now!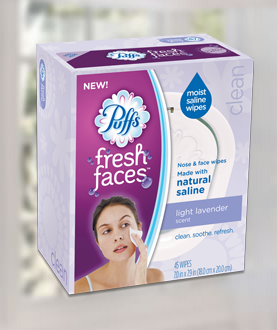 Saline has been used for centuries for both beauty and medicinal purposes, and Puffs® has captured its power in all new Puffs Fresh Faces
. Saline can be used to clean and soothe nasal cavities, dissolve mucus, refresh and moisturize skin, and reduce puffiness. Patented and uniquely formulated with saline, aloe and Vitamin E, Puffs Fresh Faces are designed to help you clean up anything the day can throw at your face.

Whether you need to freshen up after a hard workout, remove runny makeup in the heat of the afternoon or soothe your allergy riddled nose, Puffs Fresh Faces in lavender, menthol and unscented get the job done better than a dry tissue.
Grab Your Coupon!! Just Click On Image Below!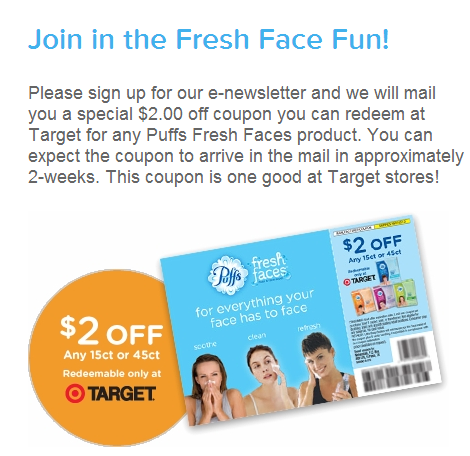 Win!
One lucky person will win a VIP kit of the new Fresh Faces products to try out!!!
How?
Easy! Just use the Rafflecopter form below!