Since having a baby, I have been wanting to lose maybe 10 more pounds. That last 10 is hard! Though I have been to my pre-pregnancy weight about 2 weeks after having my baby, I still want to lose 10 more pounds!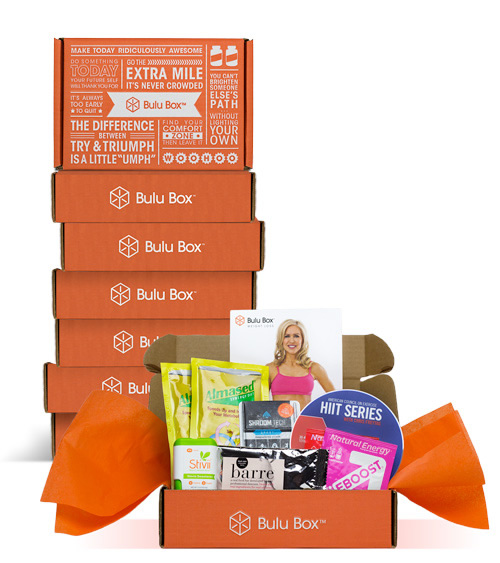 I also want to firm up, but I am way too exhausted each day to fit in exercise too, sigh. I hope that will change soon! But in the meantime, I was able to try out the Bulu Box Weight Loss Box. It was interesting.
The Bulu Box Weight Loss contains 4-5 premium samples selected to help you lose weight and feel your best.  It had some items in there that I did not know existed, which was neat. It is a great concept, I think. Bulu Box is the best way to discover health, nutrition and weight loss products.
How It Works:
You can choose between Bulu Box and Bulu Box Weight Loss. Then, select a monthly plan (3,6,12). Each month, a new box will be sent to you. You can earn 50 points (that is $5 dollars) or more each month, for sharing and taking sample surveys. You then can use your rewards points that you earn, to buy full-sized versions of your favorite products.
Month to month subscription is only $10 and has free shipping. Do I think it is worth it? I do, if you are wanting to lose weight and wanting to sample and try out new products.
My box was not filled like the one in the picture, wish it had been. I would like to see more things in these boxes, just to fill it up more. Just my two cents!
What A Deal!
Get your 1st Bulu Box FREE!
Purchase a 3-month gift for you or a friend, and get the first month FREE with promo code: JUMPONIT3
Note: this deal gets 3 months of Bulu Box for just $15 (compared to regular price of $30)
Get your first 3 Bulu Boxes FREE!
Purchase a 6-month gift for you or a friend and get the first 3 months FREE with promo code: JUMPONIT6
Note: this deal gets 6 months of Bulu Box for just $30 (compared to regular price of $60)
Buy
You can purchase the Bulu Box online at http://www.bulubox.com