I had the opportunity to review the new Caillou Doll and Caillou Learning Train!!! Oh, heavens, my kids love Caillou, so this was a wonderful opportunity for them to be able to review him 🙂 The doll is amazing and looks JUST like, well… Caillou!
He is big too! I was not expecting him to stand as tall as he does, about 15″. And, when I took him out of the box, he just stood there on his own! LOL! Kinda weird/cool 🙂
Caillou Doll and Caillou Learning Train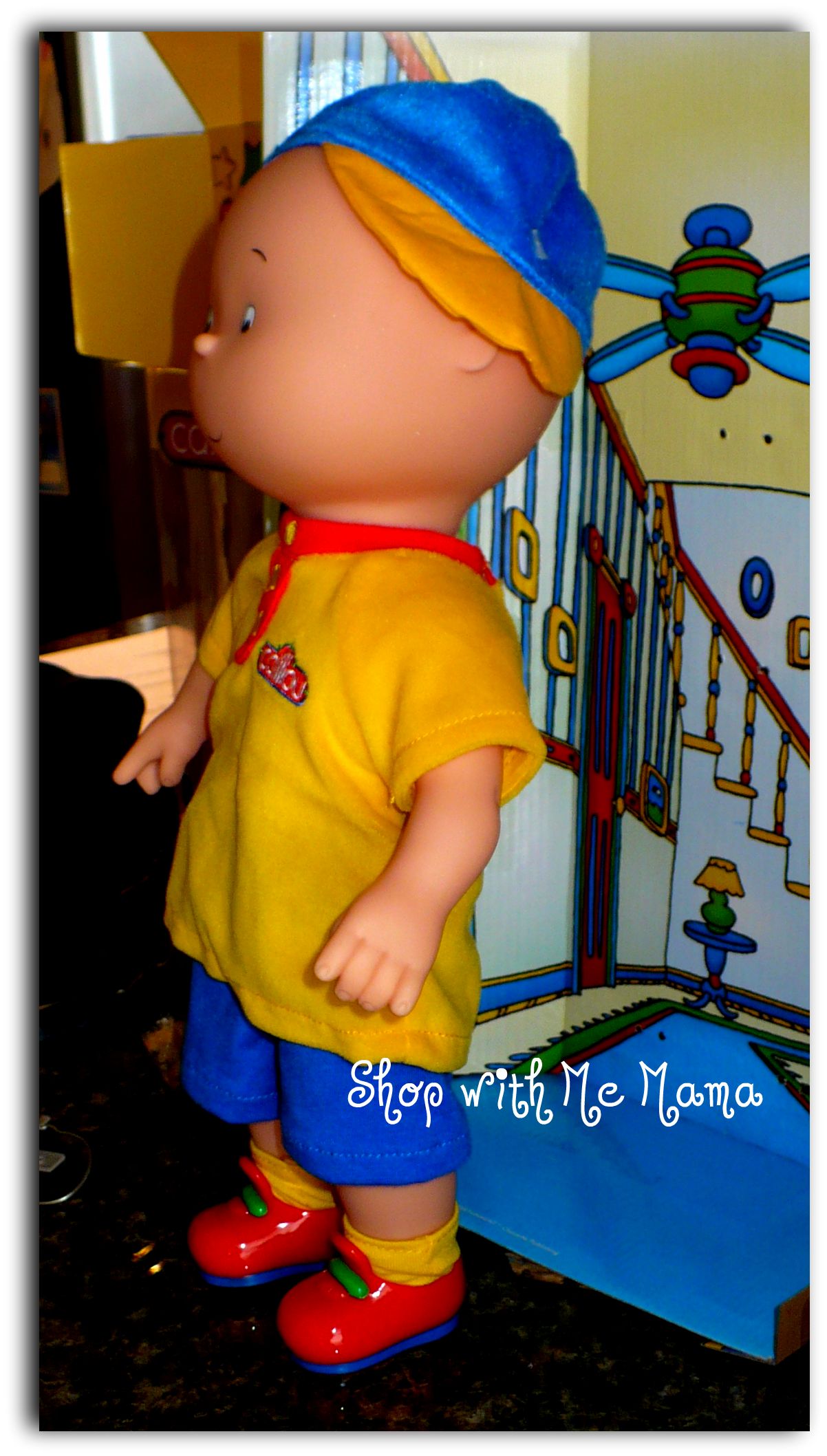 I don't think he is supposed to do that (stand up) but ours did, perhaps he is possessed? We can only hope so much… Maybe that would be a bit too eerie though.
My son just loves him and so does my daughter. His hands, feet, and face are made of plastic and everything else is soft/plush. Very cool for your little Caillou fan!!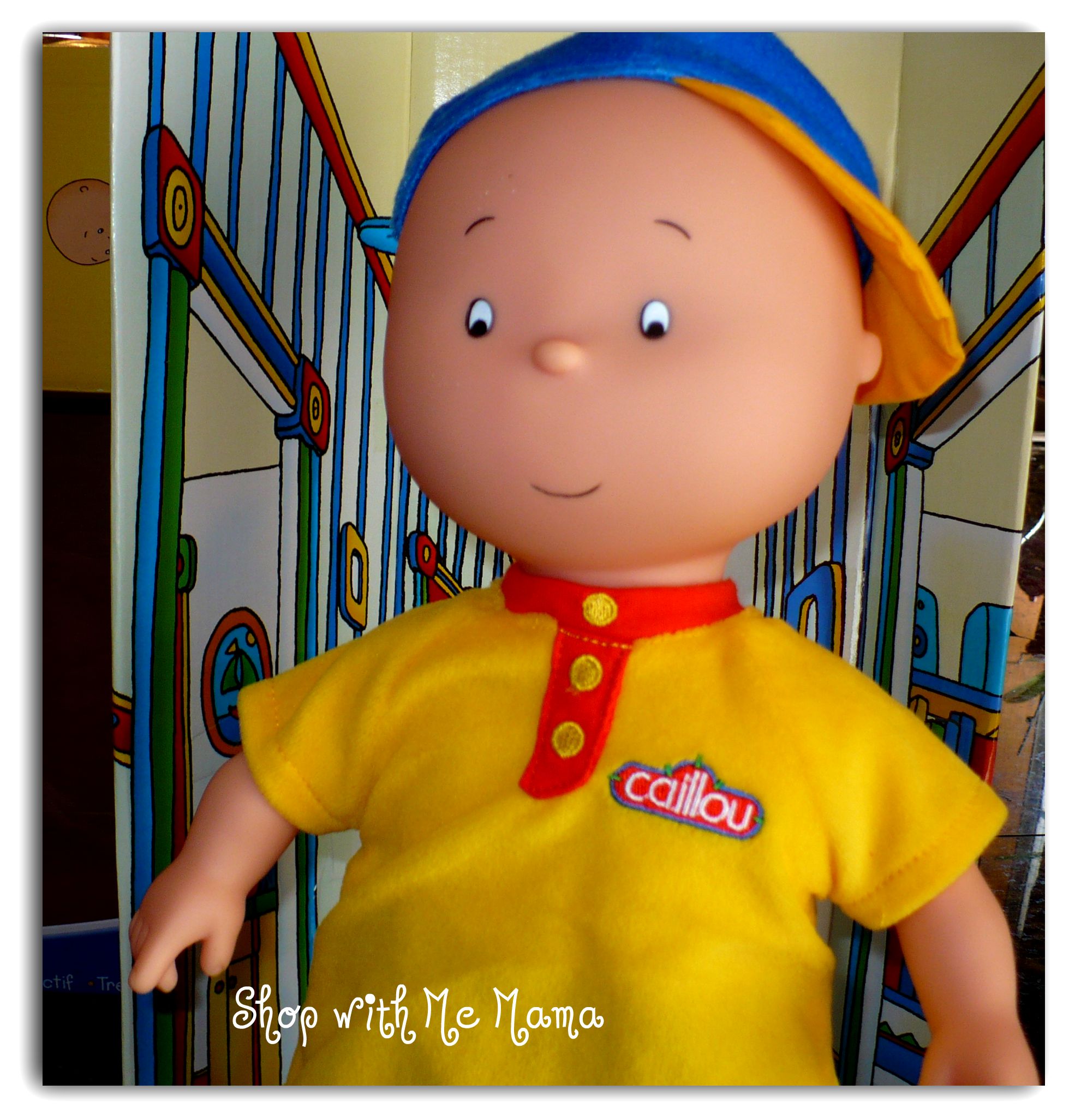 The Caillou Learning Train is a lot of fun and bigger than I thought it would be too! We've had a lot of fun train sets before, but this one takes the cake. But I don't think this will be the last time we are getting a toy train since they are awesome and are an excellent gift to give to toddlers!
What fun my kids have playing with it on my kitchen floor! It can go all by itself with just a twist of a green key and off it races to hit into my kitchen cabinets or walls!
The little "smoke" thing coming out of it is a squeaky toy! And, when the train moves, Caillou and his little sister Rosie, (who comes with the train and comes off the train so your kids can play with them too!) go up and down! So funny 🙂
You can also move the colorful beads on the side of the train, smaller children would like this feature more. The train cars are detachable and the little bell on the train car rings! Lots to do and see on this train!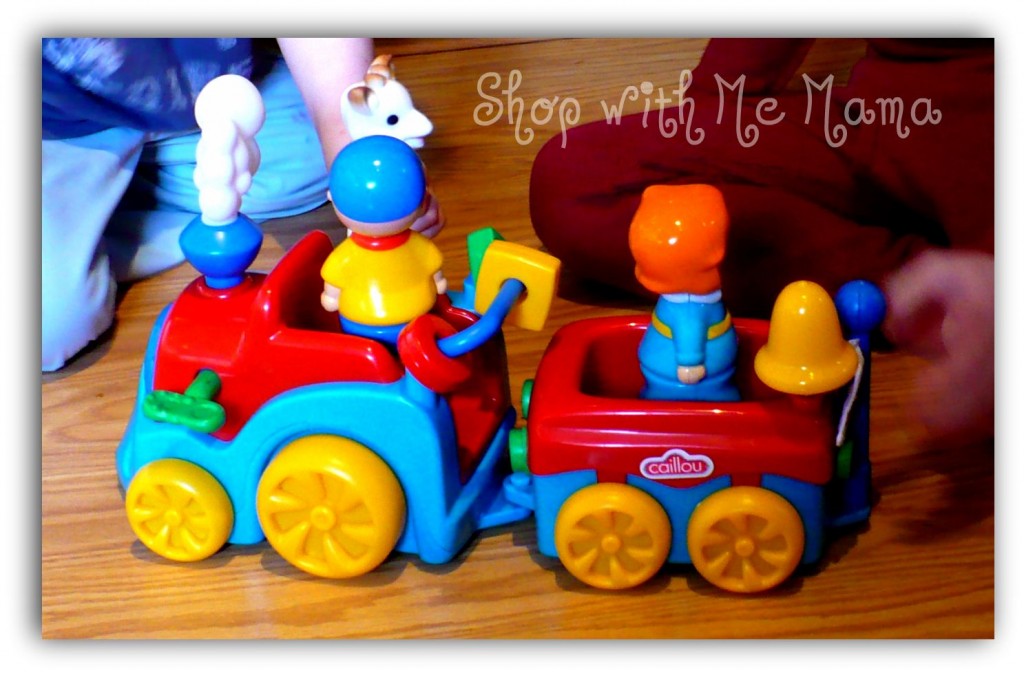 Learning Train Product Features:
Preschoolers will delight in hearing fun sounds as they explore the activities featured with Caillou's Learning Train
Includes Caillou and Rosie figures
Ages 12 months and up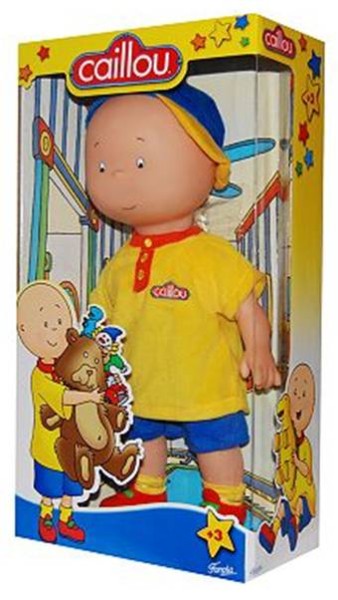 Where Can I Buy The Caillou Doll and Caillou Learning Train??
They don't make this doll anymore (I know, sooo sad!), but there are other places you could still purchase him! Yay!! You can find him on eBay or a similar one on the Oriental Trading Company where you will find a robotic Caillou 15″ tall doll! (not that you needed this doll to be any freakier…)!! WOOT!
You can purchase the Caillou Learning Train on Walmart.com!