*Product received. Opinions are my own. This post includes my affiliate links.
Having sharp knives is SO important to have in my kitchen. Before receiving my P600 ceramic knives, I did not know what a sharp knife was, seriously.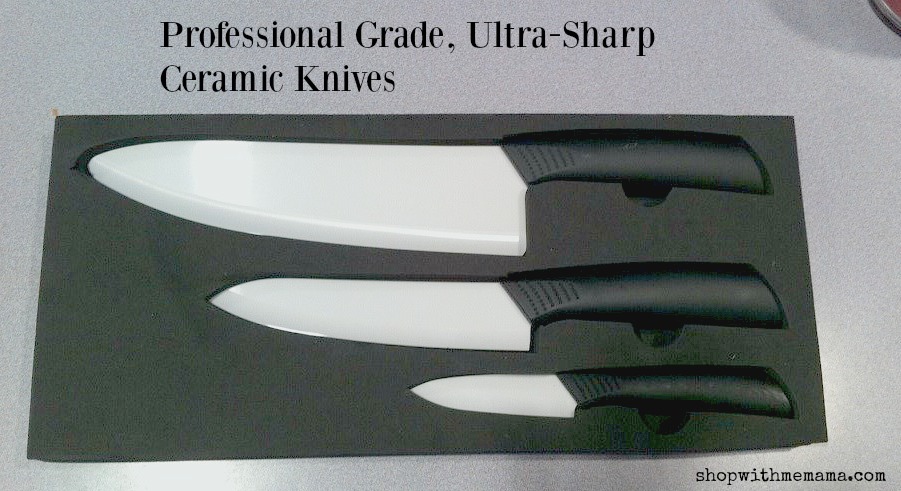 In my kitchen drawer of knives, is a bunch of dull or semi-dull knives that I use ALL. THE. TIME. Cooking dinner, serving up breakfast or cutting into deli meat at lunch time, those dull knives of mine have gotten LOTS of use. But, they are irritating too. They can't cut worth crap and since most of them have perforated edges, I fear I can't sharpen them the right way. So, what does a girl do?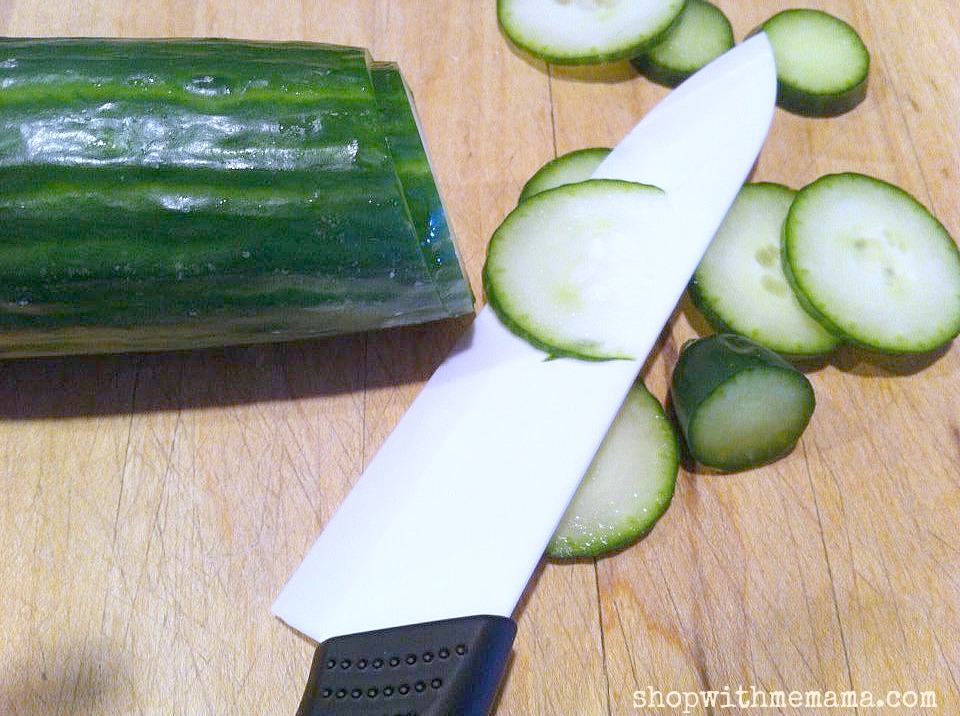 When my beautiful P600 professional grade, ultra-sharp ceramic knives appeared at my doorstep, just in time to prepare dinner, I was eager to use them right then. Oh man, I put them to the test!
I want to say that I have always been leery of using ceramic knives only because I thought you had to treat them VERY carefully. I thought that if you cut something tough, they would shatter. So, I have stayed away from them because of that. Little did I know, that was not true! They are TOUGH and cut through pretty much anything!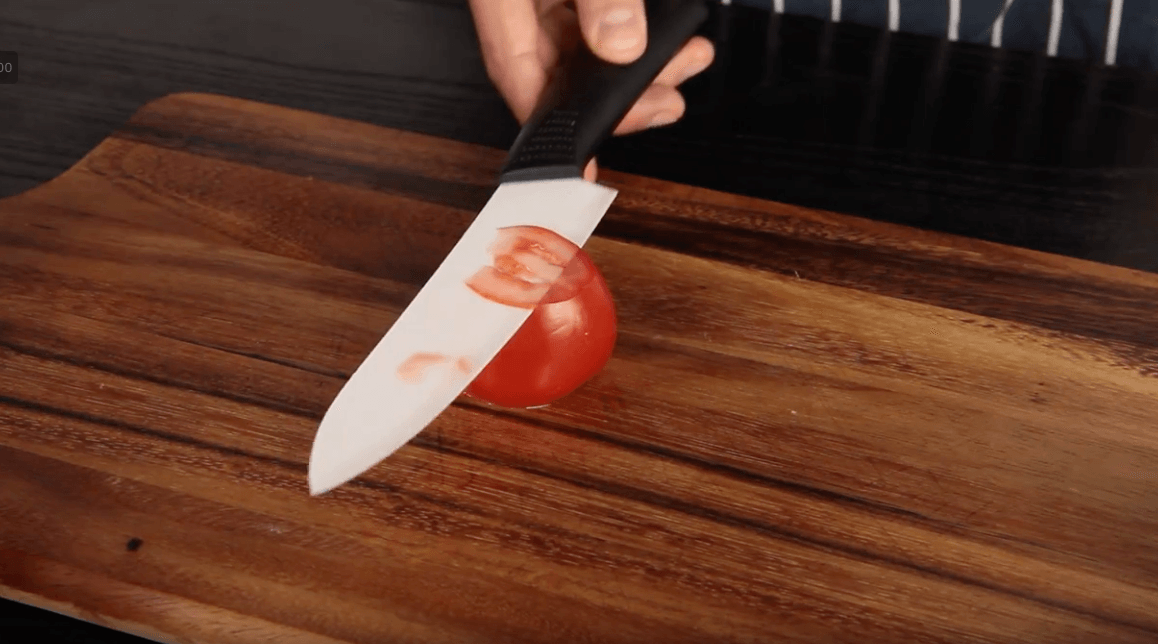 The first thing I chopped up with my new professional grade, ultra-sharp ceramic knives was a cucumber. These knives literally sliced through this cucumber like butter. I had never experienced such a sharp knife! I had to go find more things to cut.
I found a red bell pepper in the fridge and chopped the heck out of that in no time. Next, I was feverishly chopping up an onion and that was so much fun! Usually, I absolutely HATE chopping up veggies/etc, because of my dull knives. But, with these knives, I am having some fun in the kitchen again!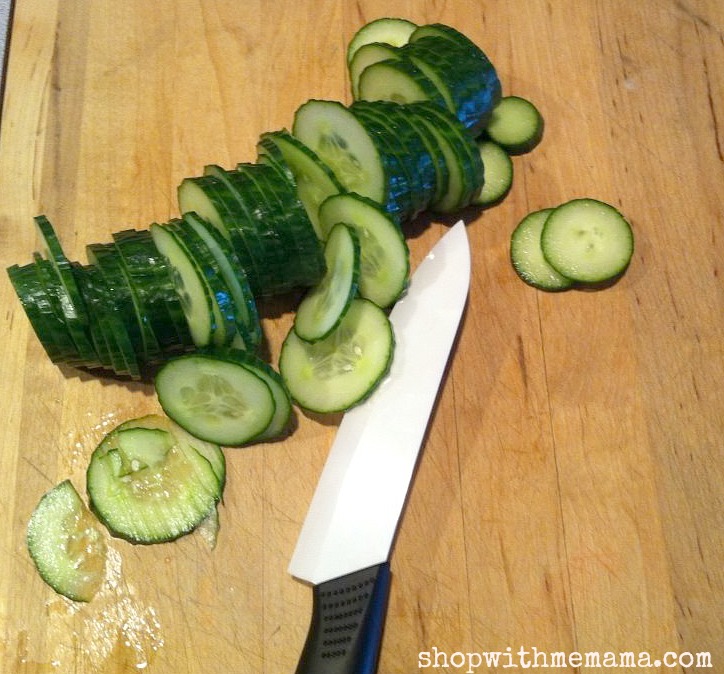 Why is the P600 so much better than a regular knife?
10X SHARPER THAN STEEL – The P600 Zirconium Ceramic blades are 10 times harder than steel. That means they keep a sharper edge and you save time in the kitchen.
MORE PRECISE CUT – As the P600 blade is so much sharper and harder than regular stainless steel blades they let you make precision cuts with ease! Your creations in the kitchen will never have looked better.
SAVES TIME – Sharper blades mean less time doing prep and more time actually doing the cooking and more importantly eating.
HELPS YOU EAT HEALTHIER – When you enjoy chopping and cooking vegetables because you have the sharpest knife known to man, guess what, you'll eat more of them.
Buy
You can purchase your own P600 Professional Grade, Ultra-Sharp Ceramic Knives online at http://go.precisionkitchenware.com!
What Do You Think Of The P600 Professional Grade, Ultra-Sharp Ceramic Knives?