*Product was received. Opinions are mine. This post contains my affiliate link.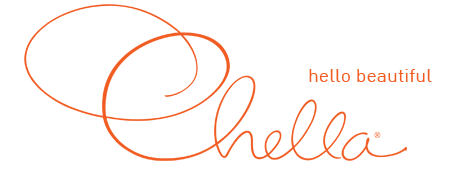 Having sparse eye brows just plain sucks. Not sure if it is hereditary or if I just over plucked them when I was younger. My  mom does have sparse ones as do my three older sisters, so I am betting on it being hereditary.
I have thought about tattooing them on, but then quickly decided not to. What if they were not tattooed on the way I wanted them to be? That would be too permanent for me.. I now just pencil them in with eye brow pencil. I try to make them look natural but ya know, not sure if they will ever look 'natural' again, sigh. Makes me VERY sad.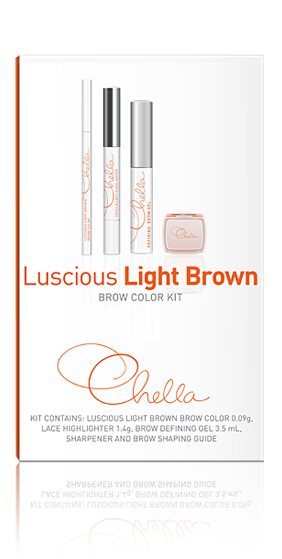 I was sent the Chella Luscious Light Brown Eyebrow Color Kit to check out. The eyebrow pencil was a bit darker than I thought it would be, but it was still doable for me. It stayed on all day, even through sweating, so that was SO nice. It does not last long however, so that was sad for me! The brow defining gel, since I only have eyebrows at the first part of my eyes, did not really help because I have nothing to define with it! LOL. The Lace brow highlighter pencil is kind of neat. I use that to highlight my brow bone for more definition.  The dual purpose pencil sharpener is really nice to have. It is SHARP and really sharpens my eyebrow/eyeliner pencils nicely. I also found the step-by-step Chella Brow Shaping Guide to be super helpful. I always new about where to start/stop my eyebrows, but this guide is very nice to have on hand!
What comes in the Chella Luscious Light Brown Eyebrow Color Kit?
European-designed mechanical Brow Color Pencil
Brow Defining Gel
Lace Brow Highlighter Pencil
Dual-purpose Pencil Sharpener
Step-by-step Chella Brow Shaping Guide
The Brow Color Kits are available in the following colors
| | |
| --- | --- |
| | Awesome Auburn |
| | Beautiful Blonde |
| | Dazzling Dark Brown |
| | Luscious Light Brown |
| | Tantalizing Taupe |
| | Elegant Ebony Eyebrow |
Next time? I want to try out the Cia, Perfect Brows Eyebrow Treatment Kit! That is what I probably should have reviewed! I need eyebrows before I can define them 😉
Buy
You can purchase the Chella Eyebrow Color Kits online at http://chella.com/. The kits retail for $54.00.

Win!
One person will win a Chella Eyebrow Color Kit in their choice of color! Yay!
How?
Easy! Just use the RC form below! GL!