In this blog post, we will talk about creating a tranquil home. In a world that often feels like a never-ending race, finding solace and tranquillity is a priceless luxury. Your home, the one place entirely yours, offers the perfect canvas to create an oasis of calm and relaxation.
Through the magic of luxury home decoration, you can transform your living space into a tranquil retreat that exudes both opulence and serenity.
Understanding Luxury Decoration: Creating A Tranquil Home Retreat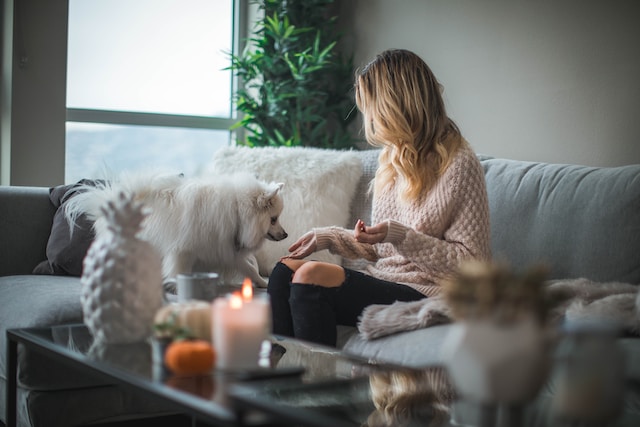 Luxury decoration goes beyond mere amenities; it is an art form that seamlessly blends aesthetics, functionality, and comfort.
It is about creating an atmosphere that exudes sophistication and tranquillity while offering a sense of indulgence and comfort. To achieve this, there are several key principles of luxury decoration to consider:
Quality Over Quantity
Luxury decoration emphasizes the importance of quality over quantity. It involves investing in high-quality materials, craftsmanship, and finishes.
The focus is on pieces that are built to last and stand the test of time. While you may have fewer items in your space, each one is carefully chosen for its exquisite craftsmanship and lasting beauty.
Attention to Detail
The beauty of luxury decoration lies in the meticulous attention to detail. Every element in the room, from the color scheme to the texture of fabrics and the placement of decor, is carefully considered. This attention to detail elevates the overall aesthetic and creates a sense of harmony and balance.
Customization and Personalization
Luxury decoration often involves a high level of customization and personalization. This allows you to create a home that is a reflection of your unique tastes and preferences. Custom furniture, tailored color palettes, and one-of-a-kind decor pieces are common features in luxury-decorated spaces.
The use of fine materials and fabrics is a hallmark of luxury decoration. Rich, sumptuous materials such as silk, velvet, and leather add a sense of opulence to the decor. These materials not only look luxurious but also feel exquisite to the touch.
Functional Elegance
Luxury decoration is not just about aesthetics; it also prioritizes functional elegance. Every piece of furniture, decor item, or lighting fixture is chosen not only for its beauty but also for its usability. A luxury-decorated space is designed to be as comfortable and functional as it is visually appealing.
Creating a Tranquil Home Retreat
Start with a Neutral Colour Platform
A neutral color palette sets the stage for tranquillity in your home. Soft, muted tones such as whites, creams, beiges, and light greys create a calm and serene atmosphere. These colors also provide a versatile backdrop for other elements of your decor, allowing them to shine.
To add a touch of luxury, consider incorporating subtle metallic accents in gold or silver. These accents can be introduced through decorative items, such as mirrors, frames, or even metallic-infused fabrics.
Pay Attention to Lighting
To create a layered lighting system, utilize a blend of ambient, task, and accent lighting. This enables you to change the brightness and atmosphere in various sections of your house.
Elegant chandeliers or pendant lights may serve as focus points in your design and provide a sense of richness. Install dimmer switches to alter the brightness of light in different rooms. Dimming the lights quickly creates a more tranquil and pleasant atmosphere.
Candles are a classic and opulent complement to any house. Their beautiful, flickering light offers a romantic and relaxing atmosphere. Beautiful displays may be made using candle sconces, candelabras, or ornate candleholders.
Showcase Art and Decor with Meaning
Art and décor in a serene home retreat should be carefully chosen to generate a sense of serenity and reflection. Choose artwork and décor items that have personal value and relevance to you. Family pictures, important artwork, and treasured heirlooms are examples of such artifacts.
Consider integrating wall art that represents nature and peace. Landscapes, abstract art, and serene sceneries may all help to create a sense of serenity in your house. The idea is to select art that speaks to you on a deep level and adds a sense of beauty and calm to your environment.
Keep Clutter at Bay
Set aside regular time to tidy and organize your house. Items that no longer serve a function or provide you delight should be discarded.
To keep your possessions properly organized and out of sight, invest in storage options such as shelves, cabinets, and storage ottomans.
Adopt a minimalist approach to decorating, selecting a few carefully chosen pieces that have both personal meaning and aesthetic appeal. Allow for open areas in your house to promote flow and freedom. Avoid cramming spaces with excessive furniture or décor.
Designate particular sections of your house as personal sanctuaries where you may find consolation and escape from the outer world.
Transforming your home into a tranquil retreat through the beauty of luxury decoration allows you to create a sanctuary that offers both opulence and serenity.
You can achieve a perfect balance between aesthetics and comfort by carefully considering every element, from color palettes to furnishings and decor.
The result is a home that provides not only a haven of relaxation but also a space that nurtures your well-being and elevates your quality of life.