Even though the warmer weather is here, I still have to have my comfort meals from time to time and spaghetti is one of those meals I just love! Whether it is hot or cold outside, spaghetti is always a favorite in my home. Grab my Easy & Delicious Spaghetti Recipe, below! Enjoy!
*Easy & Delicious Spaghetti Recipe! The pasta & compensation received. Opinions and recipe are mine.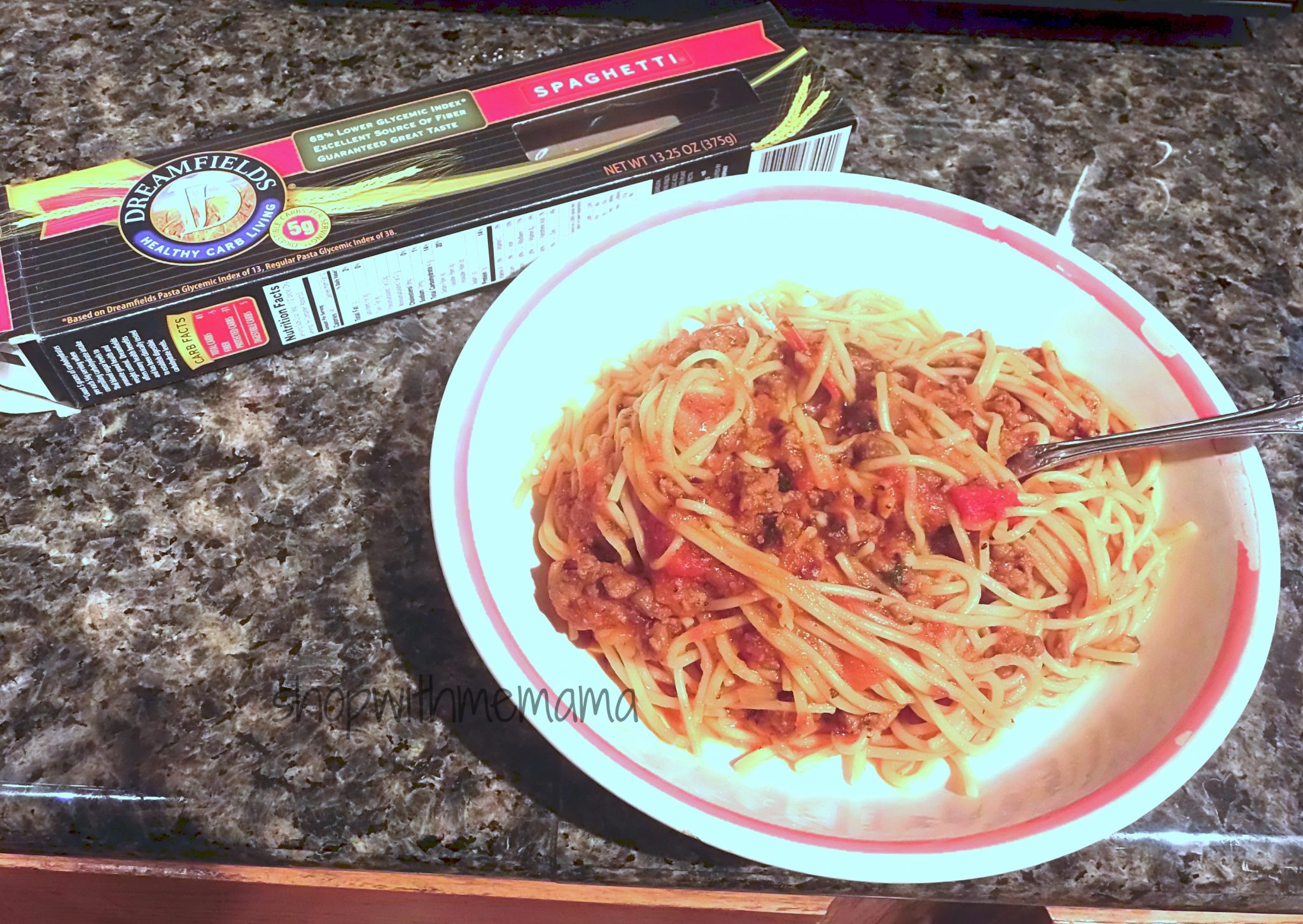 I and my kids had to 'use our noodles' to come up with this delicious spaghetti dish with Dreamfields Pasta, but man it turned out awesome if I must say so myself 🙂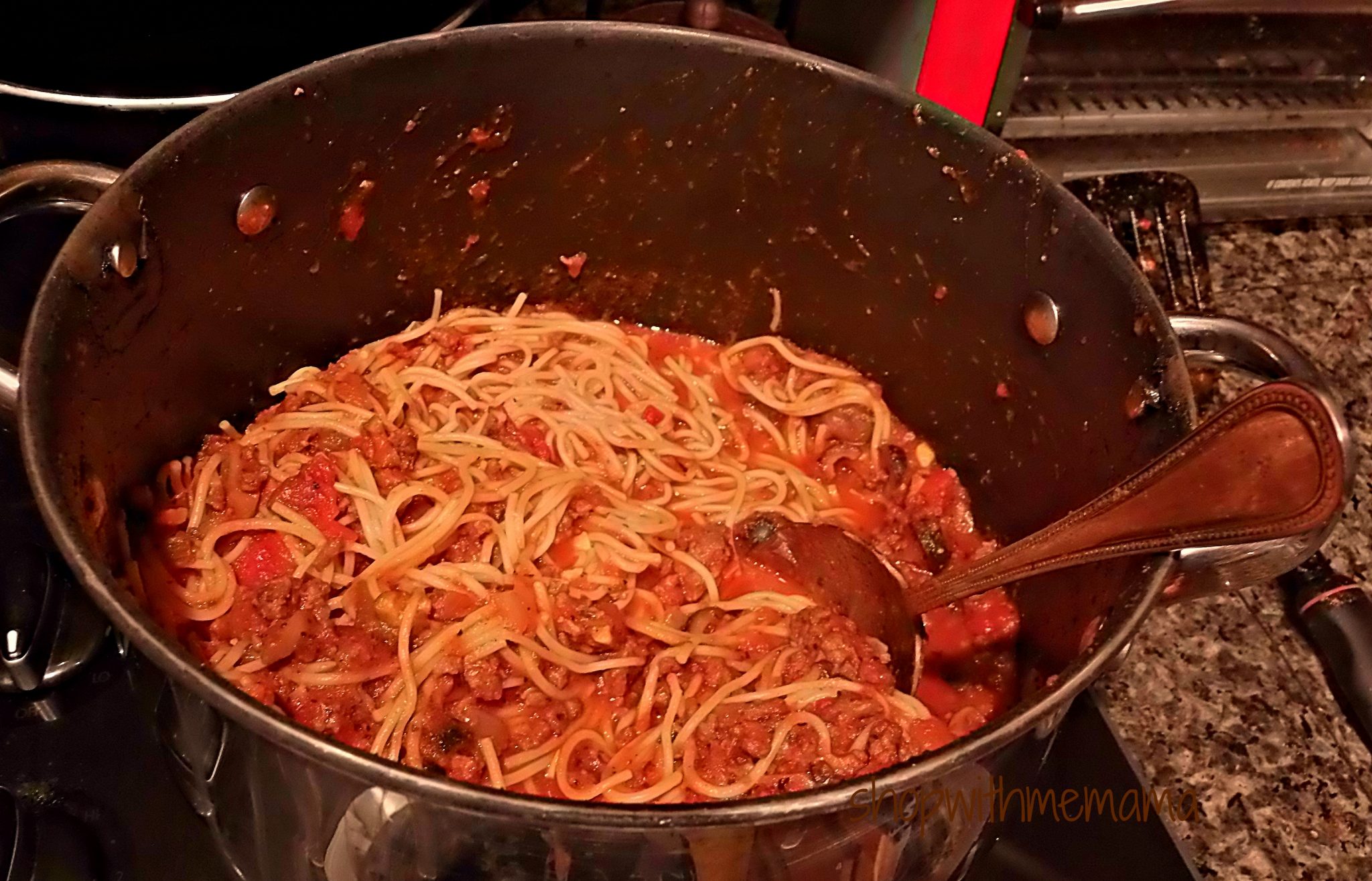 Since I am part of the Dreamfields Dream Team, I get to make all sorts of delicious and healthy meals with their pasta! I have been working hard in my kitchen, creating some really yummy dishes that I will be sharing with you as this year goes by! But first, the spaghetti!!
Easy & Delicious Spaghetti Recipe
A healthy, easy and delicious Spaghetti Recipe for the whole family!
Ingredients
1.5 lb. ground meat
1 onion
6 bay leaves
Johnny's Seasoning (or salt and pepper to taste)
Dreamfields Pasta Spaghetti Noodles (one box)
1 Jar of Spaghetti Sauce
1 can of mushrooms (or fresh ones)
2 cans of stewed tomatoes
1 can of tomato paste
1 clove of garlic (crushed)
Garlic Bread (optional)
Instructions
Cook noodles according to the package instructions, drain
brown ground meat in a saucepan, add seasonings (drain grease when done)
add all ingredients and mix
Warm Garlic Bread
Serve! Enjoy 🙂
This truly is so delicious and everyone in my family cleaned their plates! My kids are super picky, so this was a total meal success!!!
Diabetes and Dreamfields Pasta:
Dreamfields Pasta is a delicious and authentic pasta that can be eaten by people with diabetes. My mother-in-law (who lives with us) has type two diabetes. She has to be very careful with what she eats, so it does not get worse. She has not been able to eat things she once loved, including pasta, in a long time.
When I introduced her to Dreamfields Pasta she was so excited! She, of course, talked to her doctor first about it (very important) and now she can eat pasta again! We love pasta in this house, so now she can eat it too! So, that is another reason why we love this pasta so much in our home!!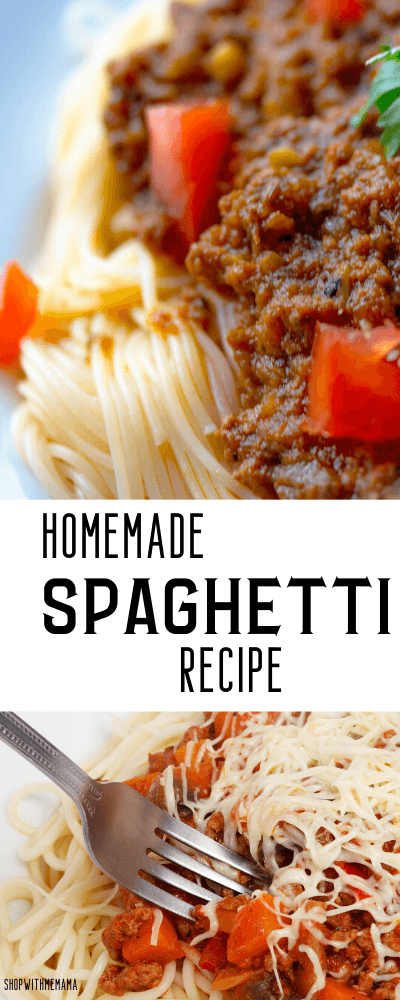 What do you think of my delicious and Easy & Delicious Spaghetti Recipe? Let me know if you decide to make it!