I created the BEST Poverty, But Easy and Delicious Brownie Heart Cakes!!! SO delish! So, we all know that today was Valentine's Day. I am a bit late, but I hope you all had a fabulous day with your loved ones. I spent it with my two beautiful babies, my hubby had to work 🙁
I decided to make some special treats for my kids and hubs, and so I went to work in that kitchen of mine. Actually, I am pretty happy with myself, because I did not have little heart cake pans, so I improvised. I molded some silver foil around my heart-shaped cookie cutter and made the little cake holders that way! Not too shabby, huh? We call them Poverty, But Easy and Delicious Brownie Heart Cakes!
My Silver foil heart-shaped (maybe a bit poverty??) cake pans…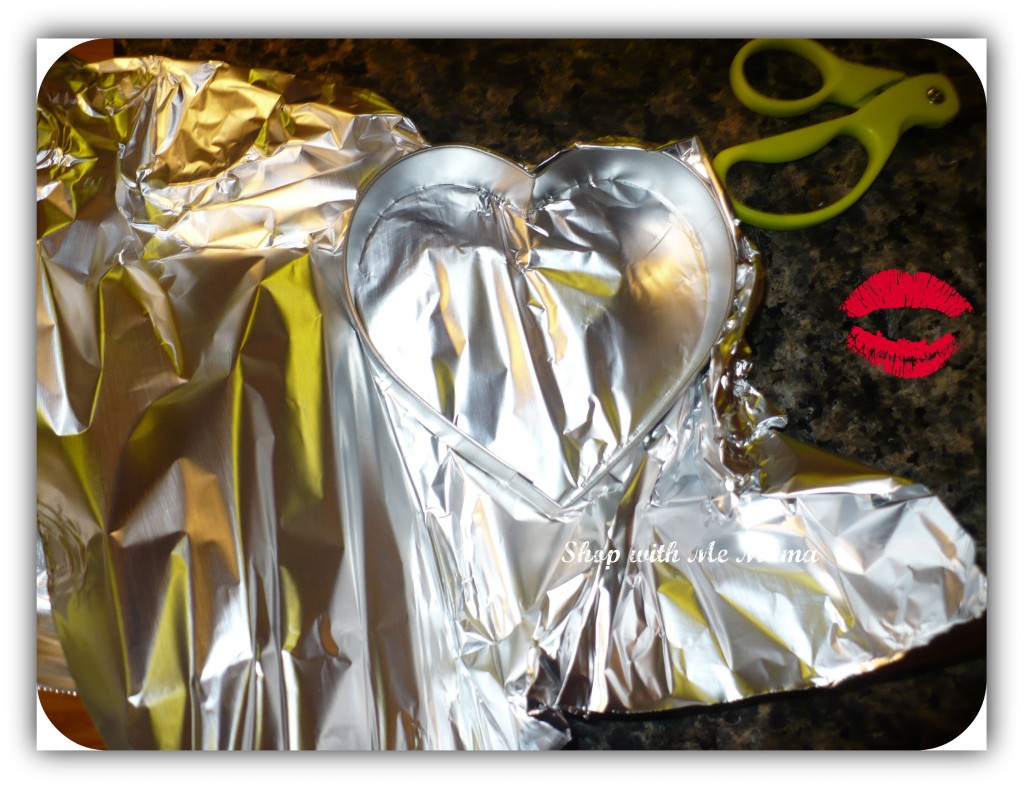 How To Make:
You will need a box of brownie mix and the ingredients in that box. A can of chocolate frosting, red hot candies, sugared nuts (that sounds bad…), and heath bits (or whatever topping you so desire...).
Make brownie mix
Pour into already made little silver foil heart tins
put into the oven at 350 degrees for about 30 minutes
Let cool
pop them out of the little heart tins
and decorate!
Easy, delicious, and EVERYONE will love them!!
Before the oven…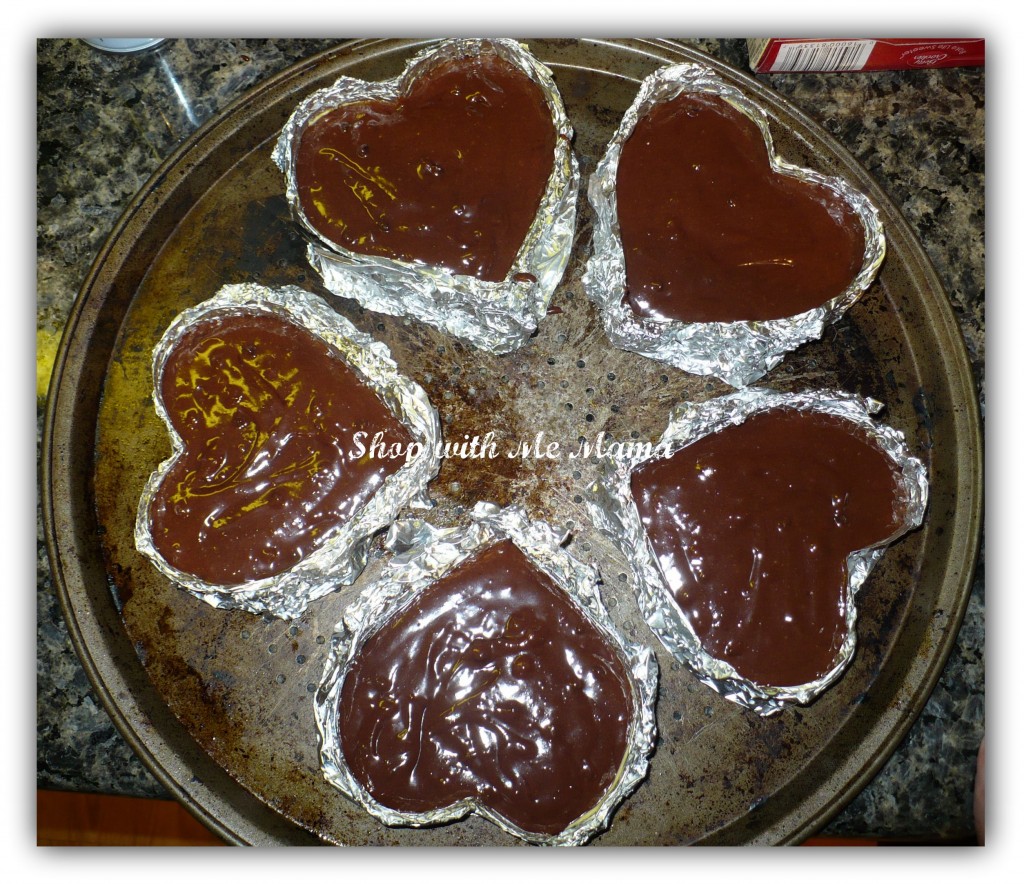 After the oven (and out of their silver foil shell)…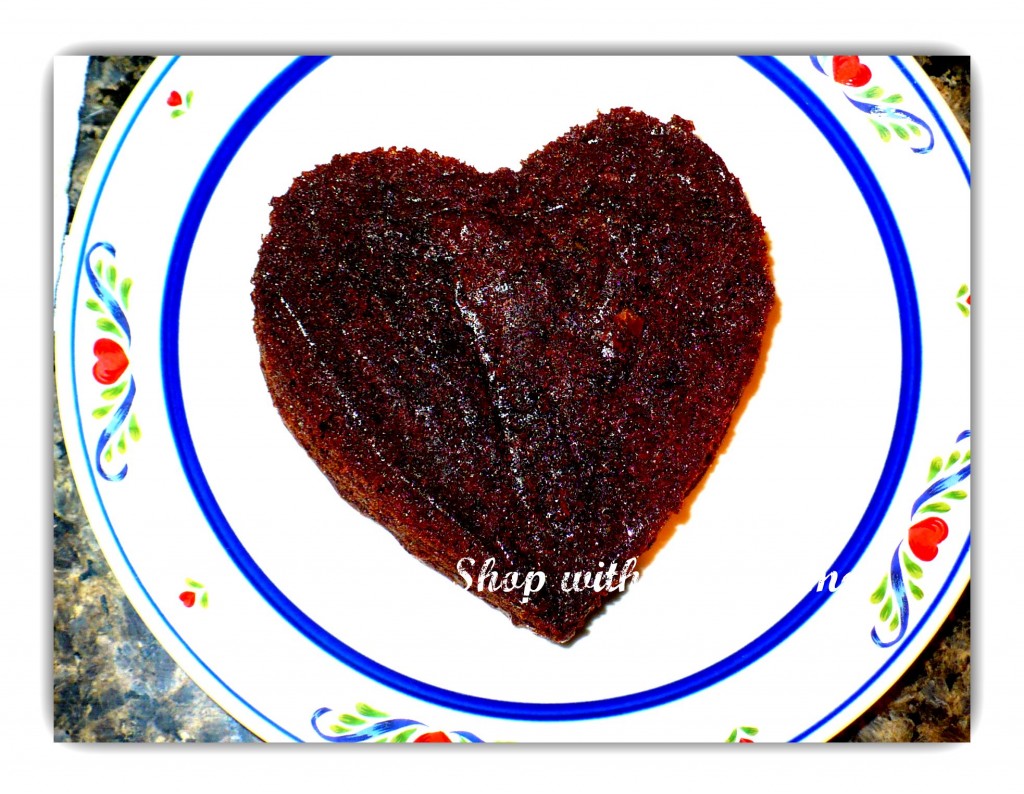 Decorating and Enjoying!
And, one ESPECIALLY for hubby…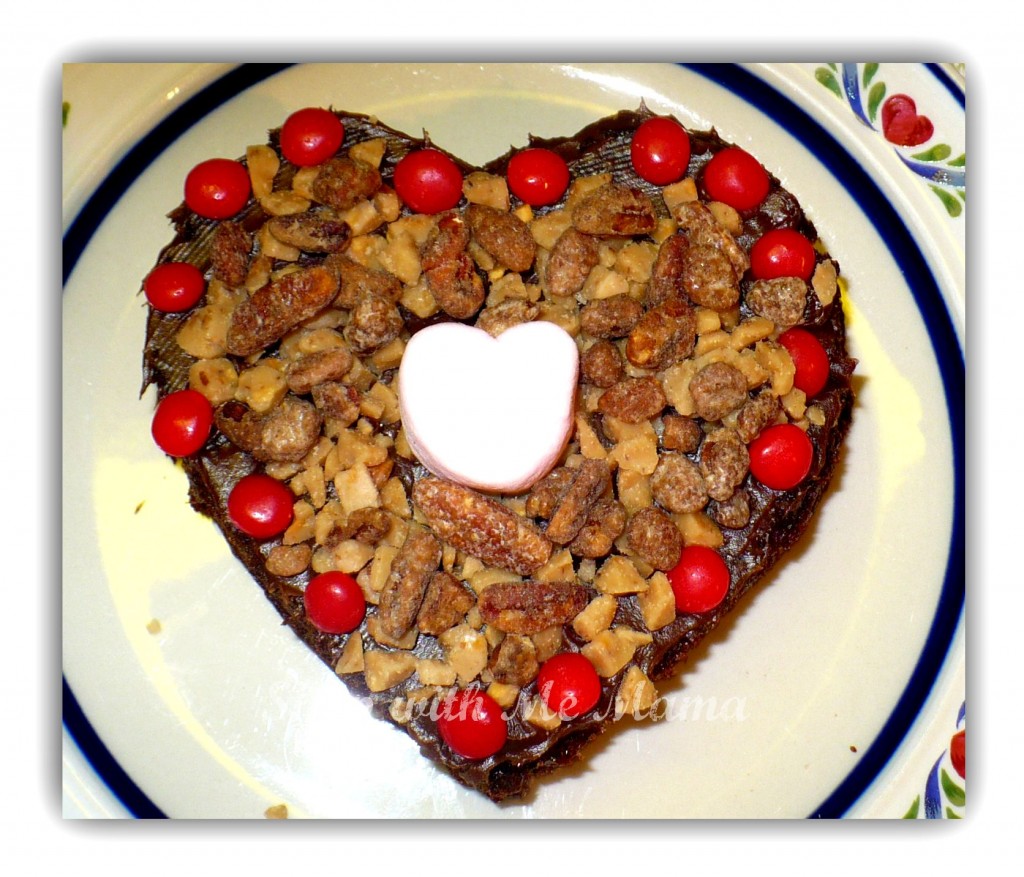 What did you do for Valentine's Day? 🙂
Kim