I have the yummiest Heart Shaped Brownies With Cherry Filling recipe for you! They are so good and are absolutely simple to make!
*This post includes my affiliate links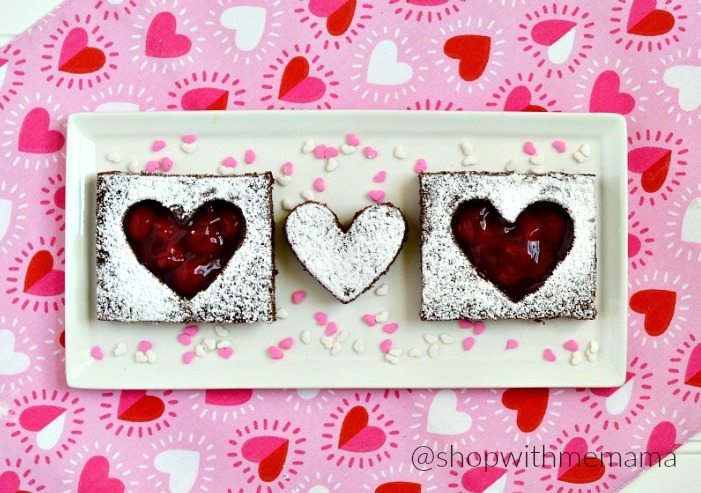 Get your kids involved and make them one afternoon! These are great for every day too. You can easily whip up a batch of these for your child's school (if they accept baked goods?) or hand them out to friends and family with your homemade Valentine's Day cards! Either way, this Valentine's Day Heart Shaped Brownies Recipe is sure to please everyone!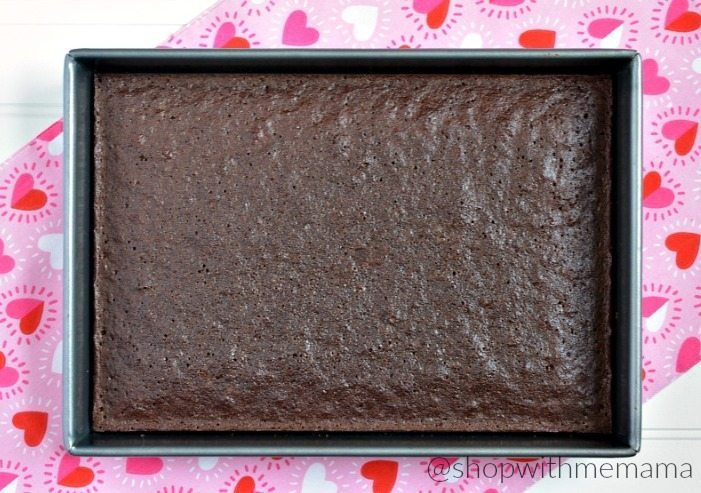 Love will certainly be in the air, this Valentine's Day with these tasty treats! ♥
How To Make Heart-Shaped Brownies With Cherry Filling
Delicious and simple treat to make with your kids!
Recipe type: Dessert
1 family-sized box Betty Crocker fudge brownies mix
3 large eggs
½ cup of vegetable oil
¼ cup of water
¼ cup powdered sugar
1 can cherry pie filling
Additional Supplies
1-3″ heart-shaped cookie cutter
small fine mesh strainer
Steps
Preheat oven to 325 degrees F
Spray a 13 x 9 baking pan with non-stick cooking spray.
In a large bowl, whisk brownie mix, eggs, oil, and water until smooth. (about 1 minute)
Pour batter into the baking pan and bake 20-25 minutes, until a toothpick comes out of the center clean.
Cool brownies in the pan for 20 minutes.
Invert brownies onto a large cutting board.
Cut the brownies into squares, slightly larger than the heart-shaped cookie cutter you're using.
Use a fine-mesh strainer to dust the top of the brownies with powdered sugar until fully coated.
Use the cookie cutter to cut the center out of each brownie. Gently press up from the bottom to remove the cookie cutter and the brownie cut out. Repeat for the rest of the brownie squares.
Use a spatula to transfer the brownie squares to a serving platter or individual plates.
Spoon the cherry pie filling into the center of each brownie, filling the heart cutout completely.
Cut Brownies Into Squares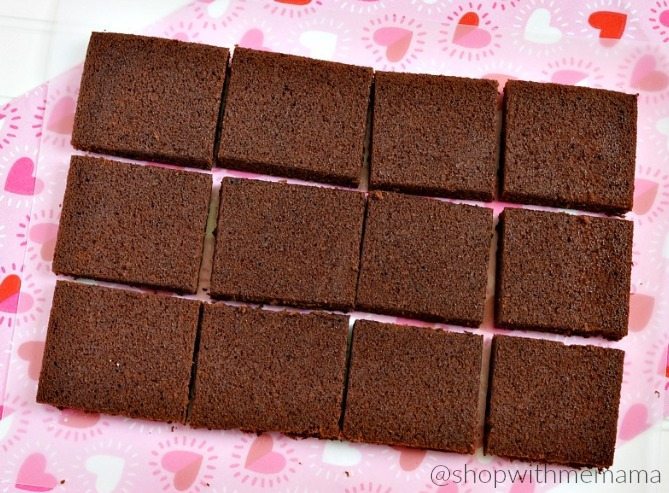 Dust the tops with powdered sugar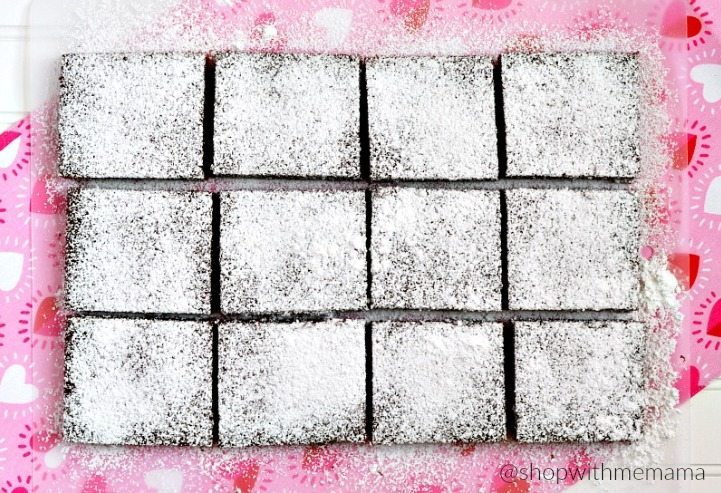 Cookie cut the centers out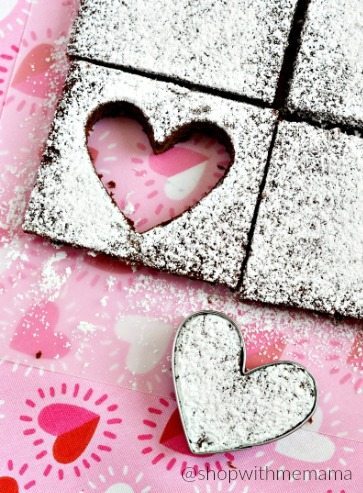 Spoon cherry pie filling into the center of the brownies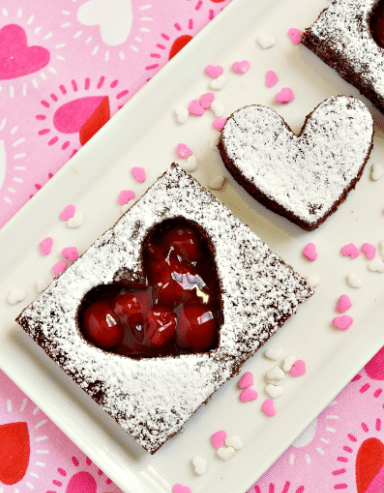 These turned out SO delicious and there was NONE leftover! Let me know if you decide to make these yummy Heart Shaped Brownies With Cherry Filling! I want to know how yours turned out!
If you liked this recipe, check out my recipe for Lemon Squares!! Or, if you love SpongeBob Squarepants, check out these yummy rice crispy treats!
PIN IT!