Here is a delicious recipe for some Hot Chocolate Bombs For Valentine's Day! I know that hot chocolate bombs are all the rage right now! I have never made them nor have I tried them before, so I was anxious to see how they worked. We decided to make these delectable chocolate spheres and let me tell you, they were so good!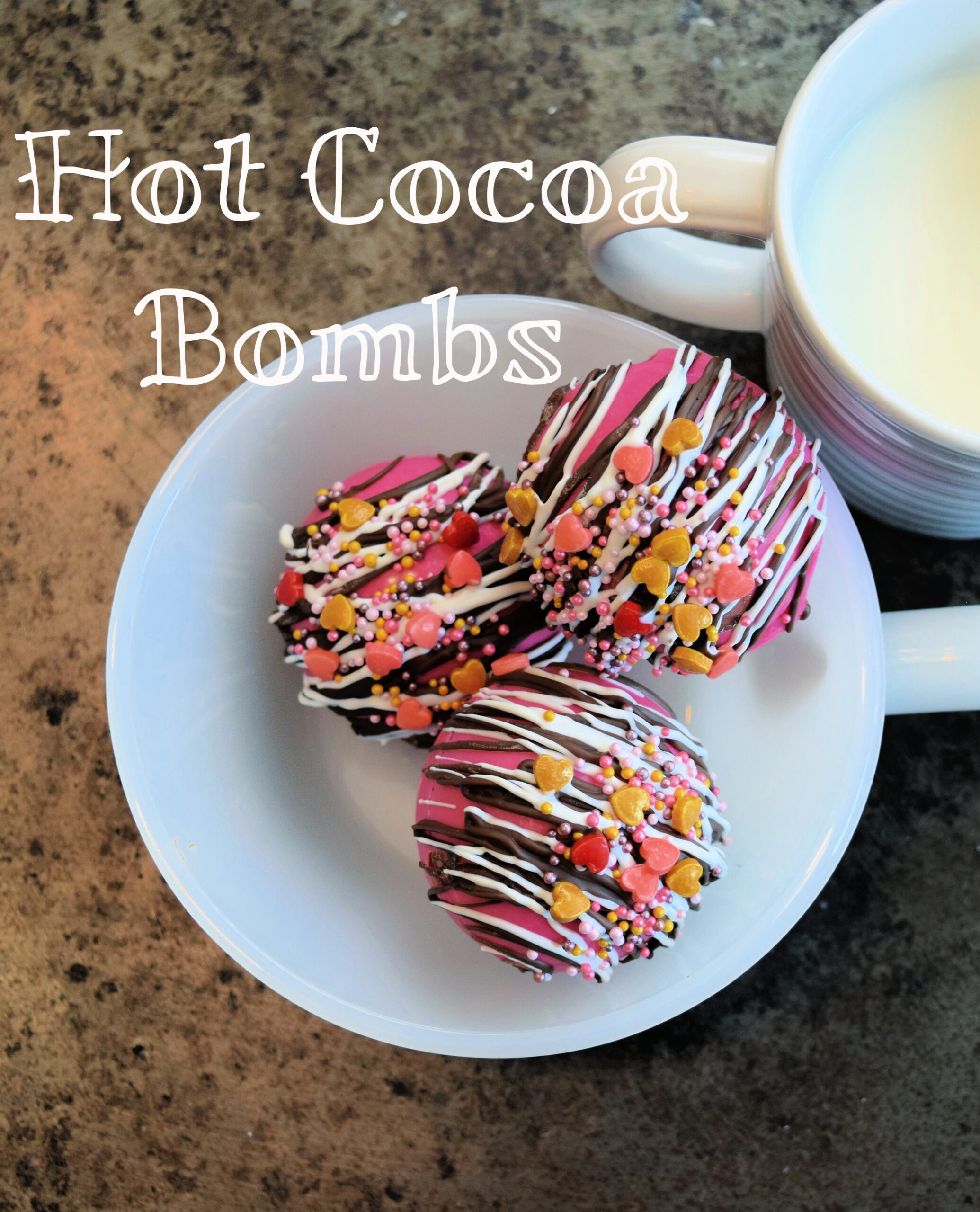 What Other Things Can I Put On My Hot Cocoa Bombs???
Now that we know how to make these Hot Chocolate Bombs For Valentine's Day Recipe, we are planning on making different varieties with the following ingredients;
*Crushed Candy Canes (would be SO good for the month of December!)
*Chocolate chips
*Candy sprinkles
*heart-shaped marshmallows
*Nerds
*Crushed candy bars
And so much more! The ideas for hot cocoa bombs are really endless! The Hot Chocolate Bombs For Valentine's Day Recipe is will be a perfect gift for anyone you love! You can wrap them up really cutely and gift them to friends and family members. Let me know if you decide to make these chocolate bombs and how they turned out for you!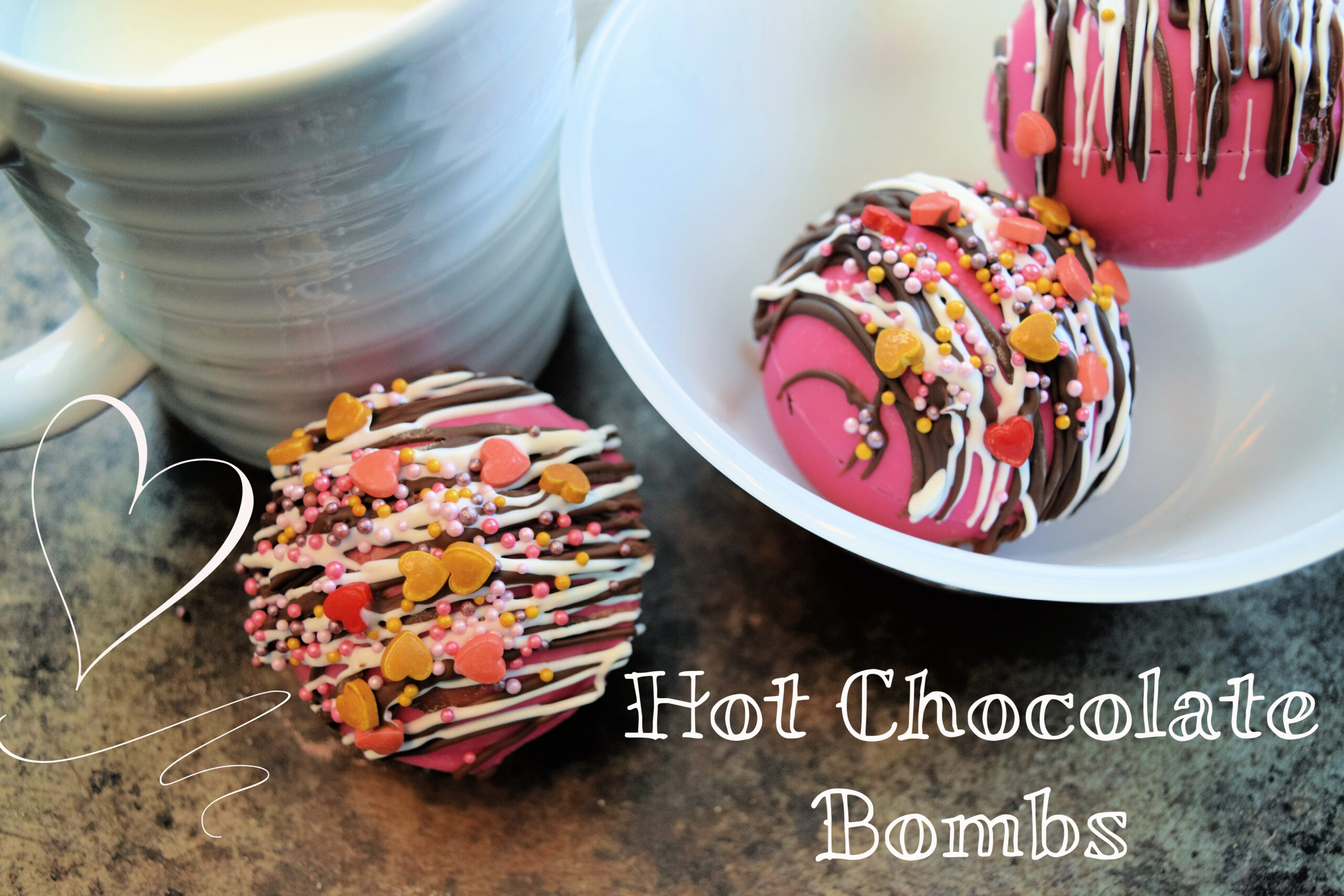 Hot Chocolate Bombs For Valentine's Day Recipe
*This post includes my Amazon affiliate links
Ingredients you will need:
*1 ½ Cups Pink Melting Wafers
*½ Cup Each Chocolate Chips & White Melting Wafers (you can use white chocolate chips for the white drizzle if you prefer)
*Hot Chocolate Mix (approximately a tablespoon per bomb)
*Dehydrated Marshmallows (you can also substitute with regular mini marshmallows if desired)
*Various Valentine's Day Sprinkles
*Silicone molds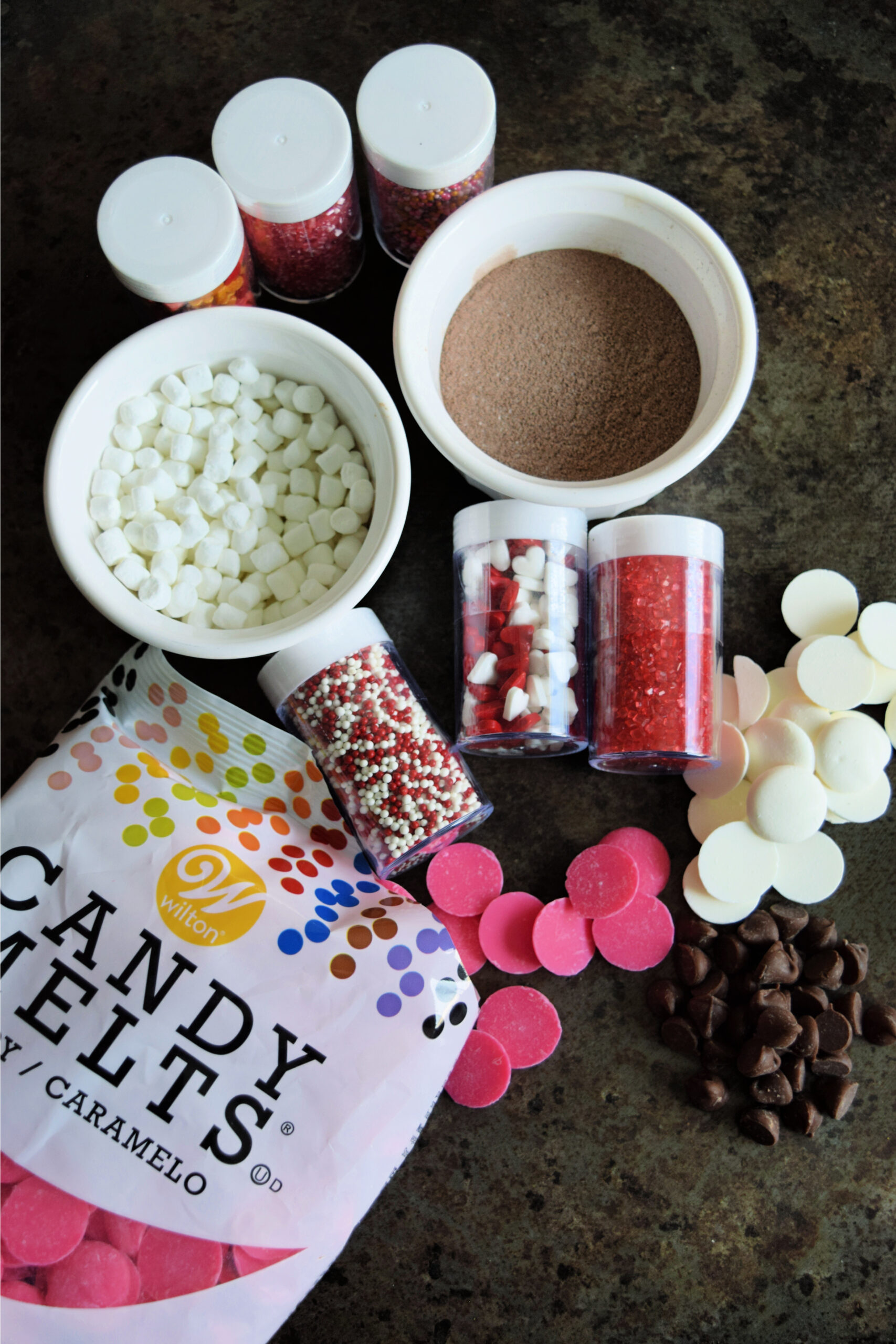 Directions:
*Step 1: Using a Wilton melting pot, or bowl and the microwave, heat your pink melting wafers until smooth. If you are using the microwave you will want to do this in 30-second increments and stir in between.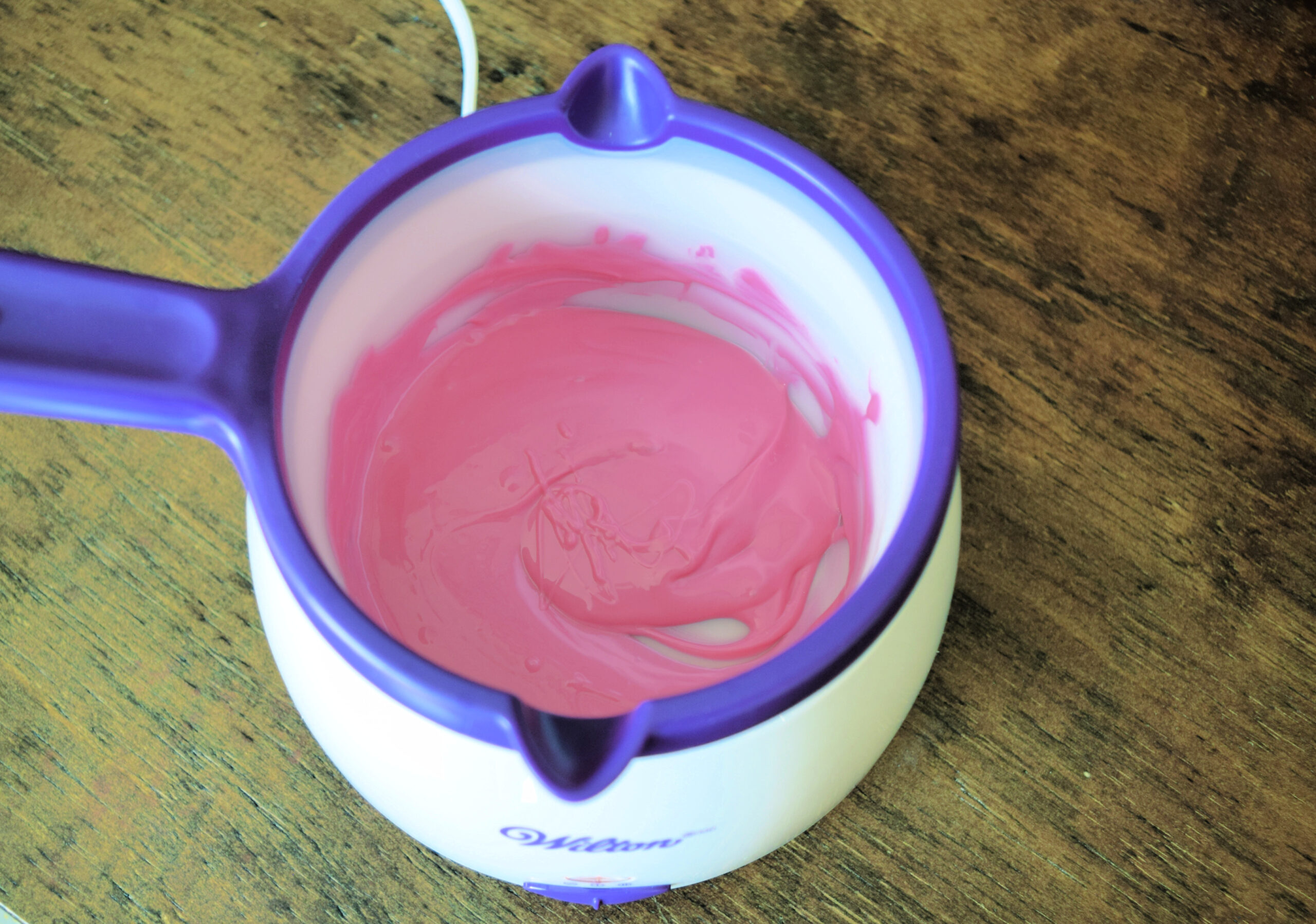 *Step 2: Once your wafers are melted you will want to coat your silicone molds, making sure that all of the sides and bottom is well coated. You can use a spoon for this process but another good option is a decorating brush made for baking.
*Step 3. Melting wafers don't take long at all to set up but you can place the mold in the fridge and allow for the candy to set if you wish. This will take approximately 15 minutes.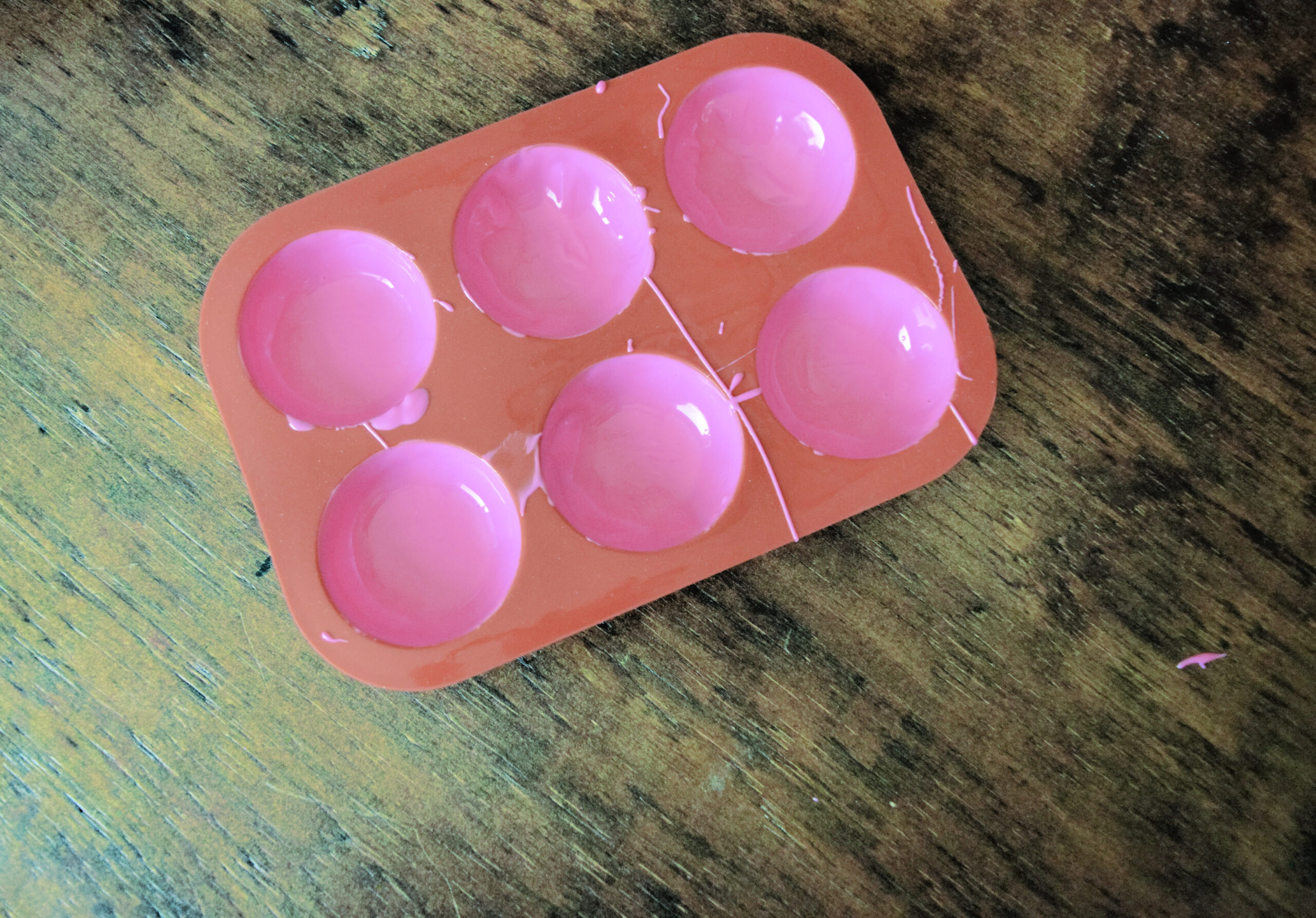 *Step 4: Once your bomb halves have set you can then pop them out of the molds and fill them with the hot chocolate contents. Which for this set are regular hot chocolate mix and mini dehydrated marshmallows.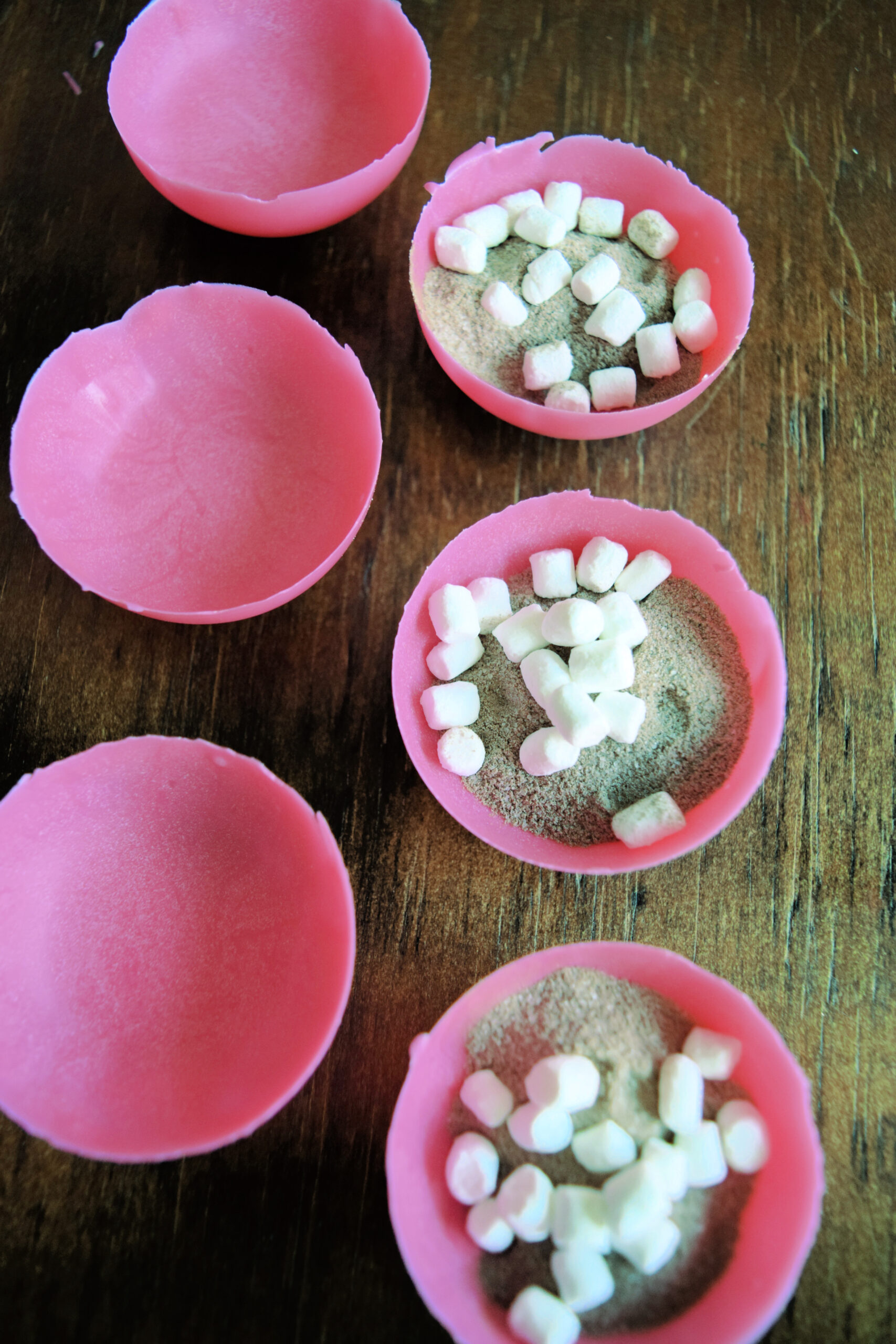 *Step 5: Using a plate heated by the microwave, or a pan on the stove, melt the rim of an empty pink wafer side and place it on top of one of the filled sides. Allow it to set up again.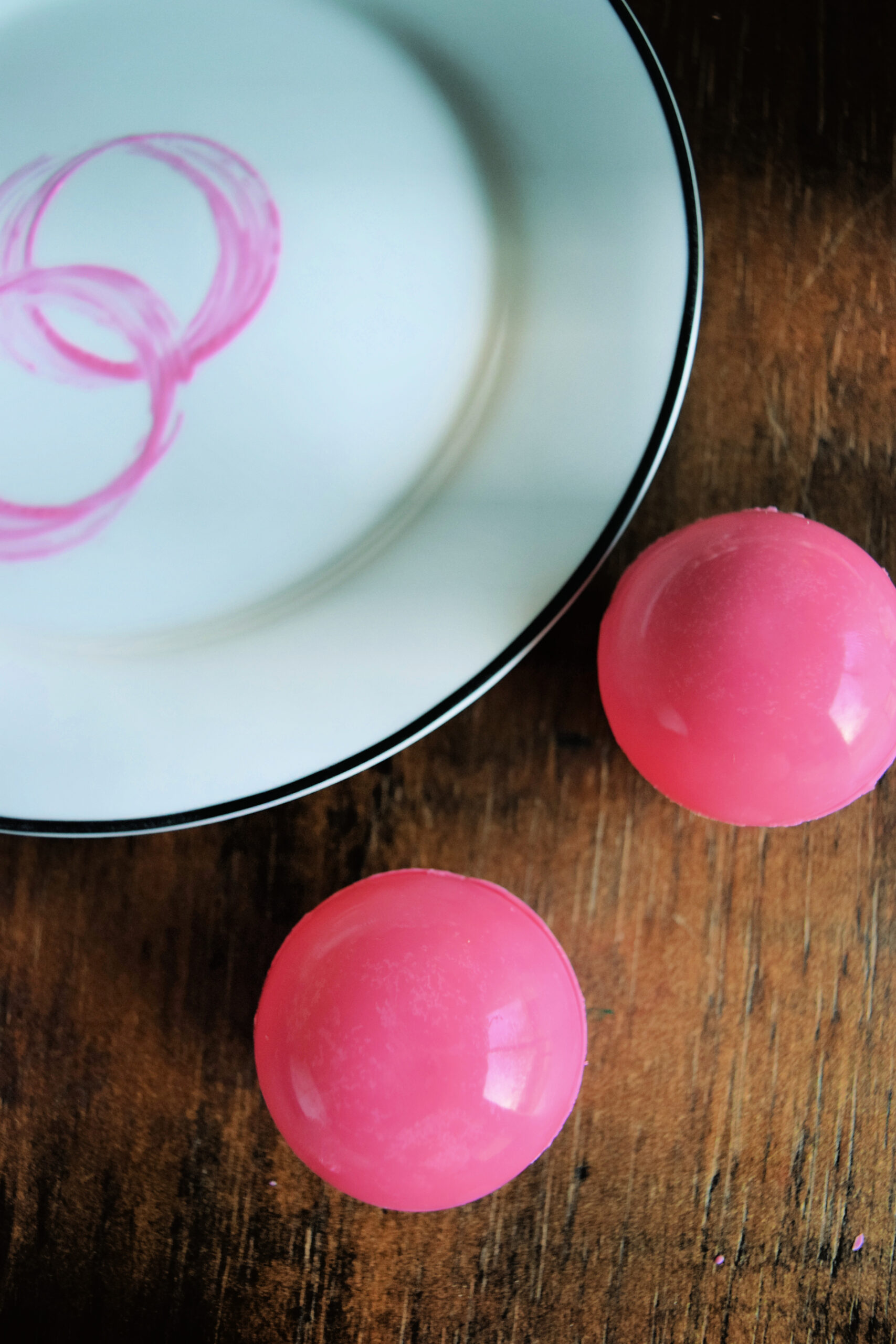 *Step 6: Using piping pages or a filled Ziploc bag, drizzle on your chocolate and white wafer drizzle. Allow each drizzle to set before doing the additional one.
*Step 7: Before the final drizzle sets apply your sprinkles. Allow everything to set up once again.
*Step 8: To make the hot chocolate add 1 hot chocolate bomb to a mug and pour 8-10 ounces of milk over top. Stir until melted.
Notes:
If you are using bigger molds, you will need to use more melting wafers.
PIN IT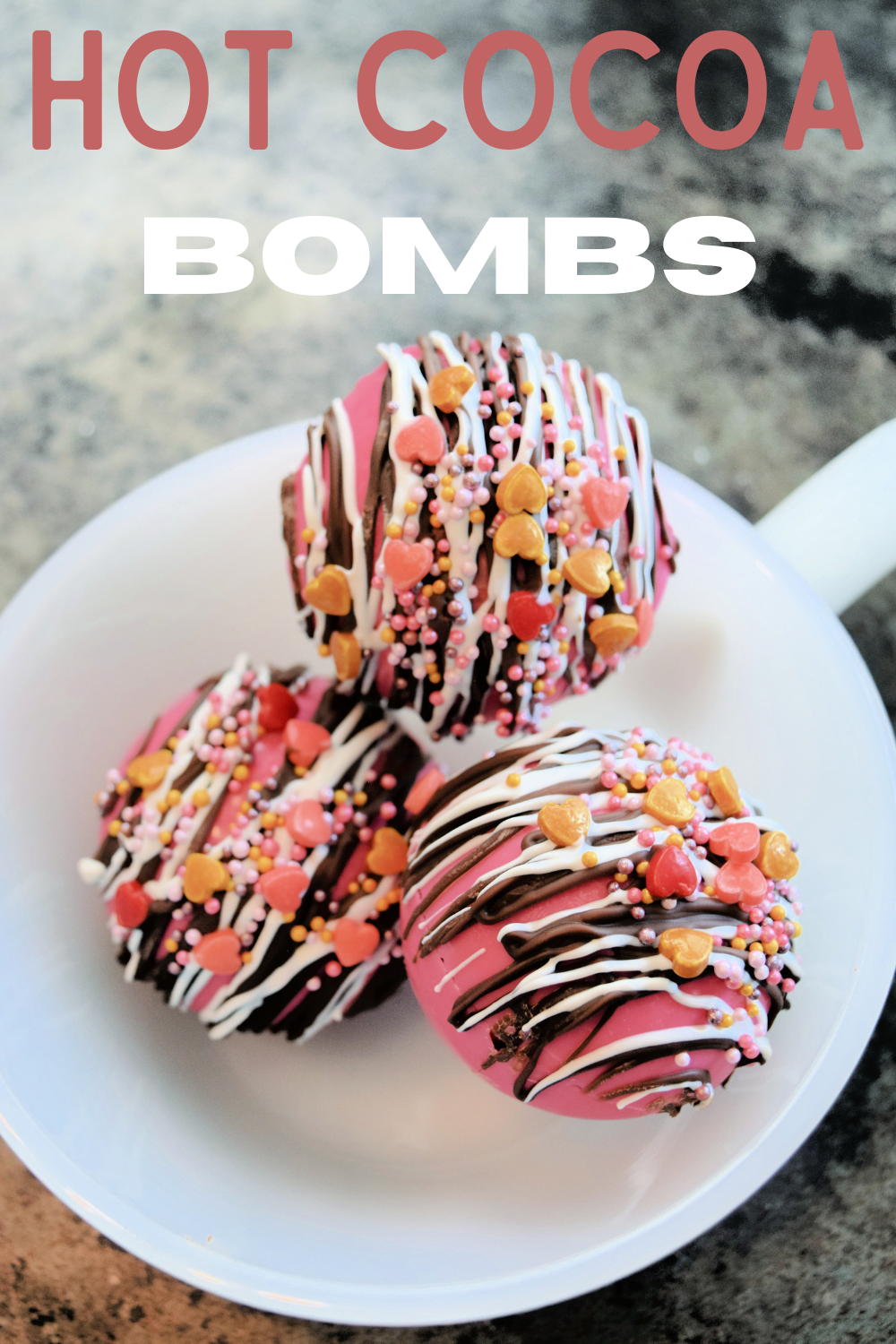 If you loved these yummy hot chocolate bombs for Valentine's Day then you will love these hot chocolate frozen ice pops! YUM!