I just love hot cocoa bombs! They are so fun to make but even more fun dropping them in a cup of hot milk and watching them open up! It never gets old! I have quite a few hot chocolate bombs that I have made in the past, and now I have a new hot cocoa bomb recipe for you! They are Mike from Monsters Inc. Hot Chocolate Balls! These were so fun to make and to drink! You HAVE to make them with your kids! So fun!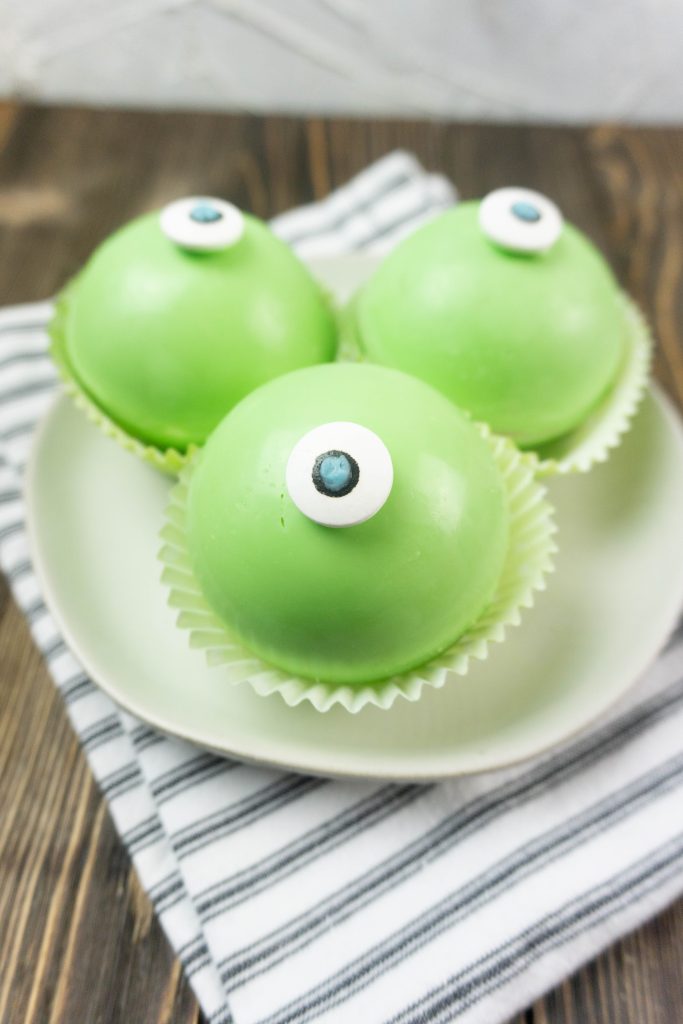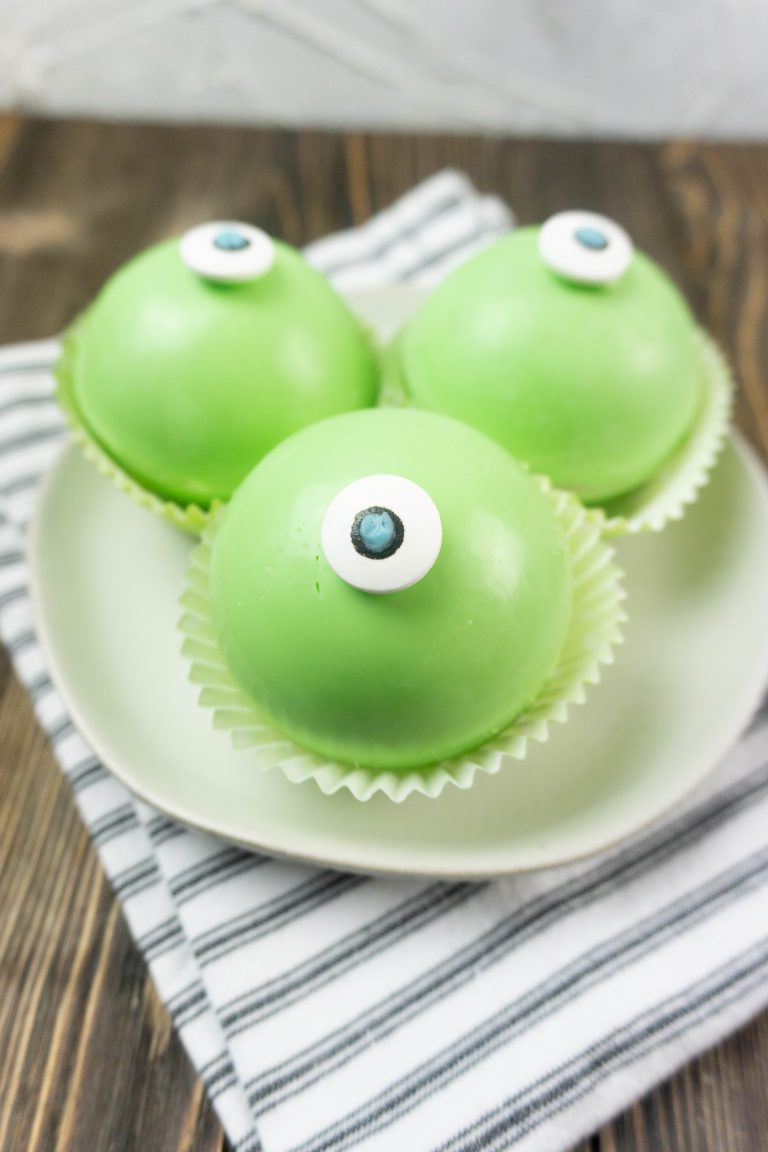 Here is a list of some of my other Hot Cocoa Bomb recipes that I think you might like too:
*Hot Chocolate Fireball Boozy Bombs (for adults!)
*Valentine's Day Hot Cocoa Bombs
And, now I am adding my cute Mike From Monsters Inc. Hot Chocolate Balls to the list! I know you will love these as we do! Get your kids together and make a family night by making these scary cocoa bombs! Well, they are not very scary, but they are monsters after all! So though they are not too spooky, they are certainly fun to make and drink up!
If you don't know who Mike is, I will tell you a bit about him!
Michael Wazowski also known as Mike, is one of the main characters in Monsters, Inc. and the main character of its prequel Monsters University! He also returned as the main character in the series Monsters at Work. He is a short, lime green round monster with one very large green eye, two small horns on his head, and thin arms and legs! He is a cute little monster and is so funny! Monsters Inc. is a really good movie that my kids love to watch so that is why we decided to make these hot chocolate balls featuring Mike!
Mike From Monsters Inc. Hot Chocolate Balls Recipe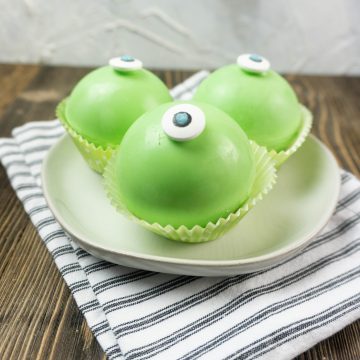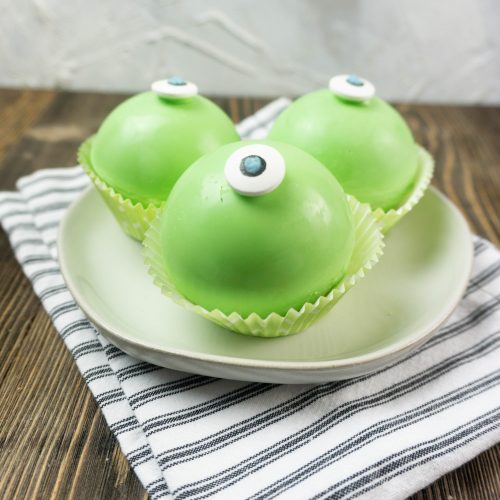 Mike From Monsters Inc. Hot Chocolate Balls
These cocoa bombs are made to look like Mike from Monsters Inc! The cocoa bombs erupt quickly leaving a creamy chocolate hot cocoa for you to drink!
Equipment
silicone dome mold medium/large 2.5 inch
Ingredients
1

Bag

light green candy melts ( I used sweet tooth fairy ones)

2

Chips

blue candy melt chips (for the dot on the eyes)

6

tbsp

swiss miss hot chocolate mix

15

mini marshmallows

Large Candy Eye Sprinkles
Instructions
Melt light green candy melts to the package directions in the microwave.

Add a light green candy melts to the dome mold and spread with the back of a spoon. Do this in one thin layer to coat then place in freezer for 10 minutes. Take it back out and coat only where you can see through the mold. If you cannot see through the mold you do not need to add more. You want the bomb to stay together but not be too thick.

If you add more to the see-through spots then place them back in the freezer for another 10 minutes. Remove and slowly pop out each side of the bombs. Place on a plate.

Heat a frying pan to low heat. Place one side of the bomb rim down onto the frying pan. This will lightly melt and even out the edges. Quickly add about 2 tablespoons cocoa mix to the bomb and marshmallows. Melt the other side of the bomb's rim and then place even with the other side.

This will seal them together evenly. Do not add hot chocolate to the outside as it will just melt the bomb.

Dip a brush in candy melts and place a little on the back of the eye sprinkle. Place in the center of the top of the bomb. This will dry and stick. Microwave the blue candy melts. With a brush place a dot in the center of the eye.

Let dry and serve in a cup and pour over hot milk to dissolve the bomb and stir well.

Shopping List:
Here is everything you will need to make these delicious and creamy hot cocoa bombs! My affiliate links are included below!
*Silicone dome mold medium/large 2.5 inch
*1 bag light green candy melts
Please let me know if you decide to make these cocoa bombs! I would love to see how they turned out for you!