If you love hot chocolate then you will certainly LOVE these hot chocolate frozen ice pops! These taste exactly like hot chocolate but they are frozen treats! They even have marshmallows! These hot chocolate frozen ice pops are the perfect treat to help cool you down on a hot day!
We love eating cool treats on hot days, who doesn't? Lately, we have been missing hot chocolate and were trying to figure out how we can still enjoy hot chocolate without the heat. Well, these yummy hot chocolate frozen ice pops were invented and we have been making them almost every day now!
*This post includes my Amazon affiliate links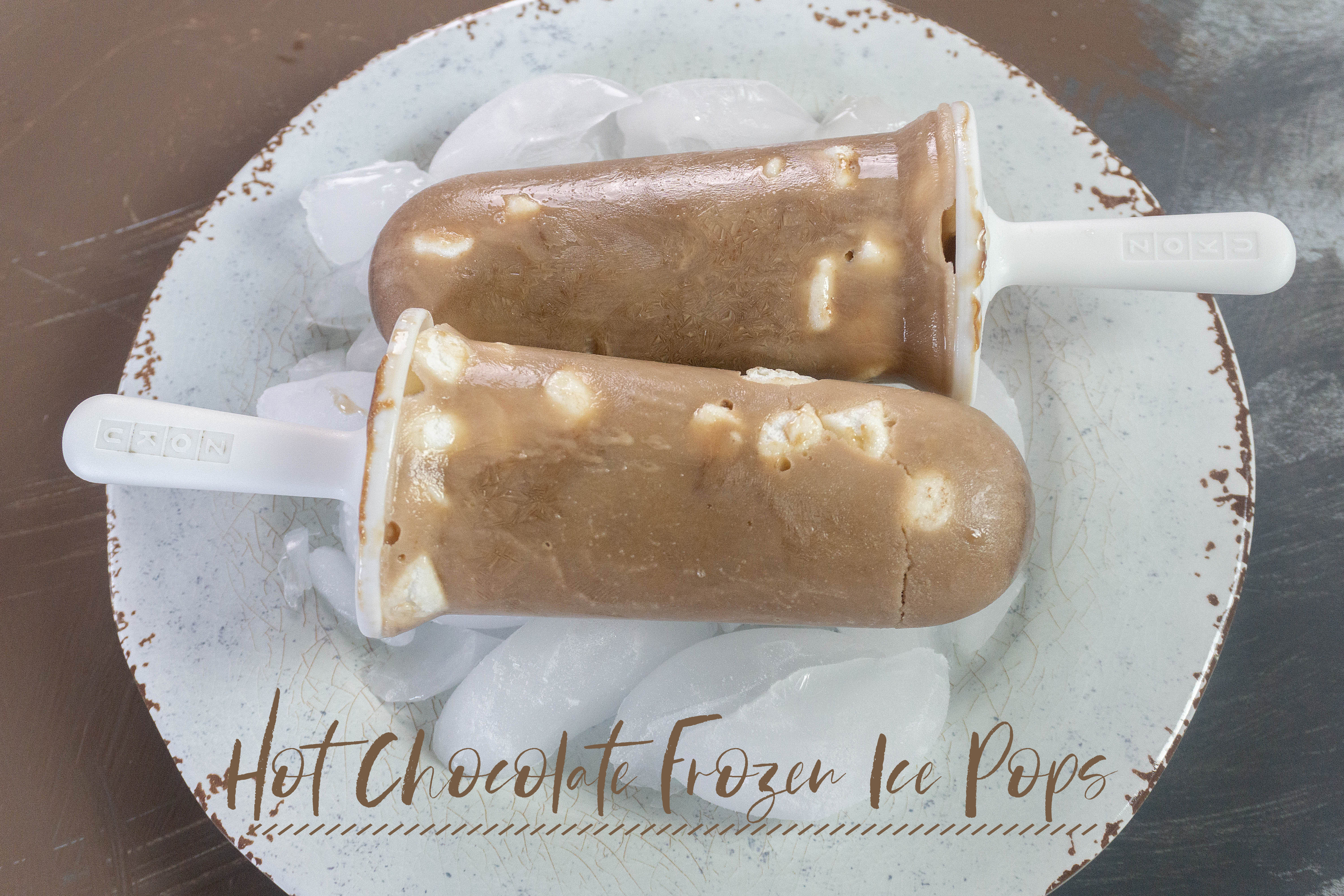 Hot Chocolate Frozen Ice Pops
You will fall in love with these delicious frozen treats! The recipe to make them is below!
Prep: 5 Minutes
What You Will Need:
*Milk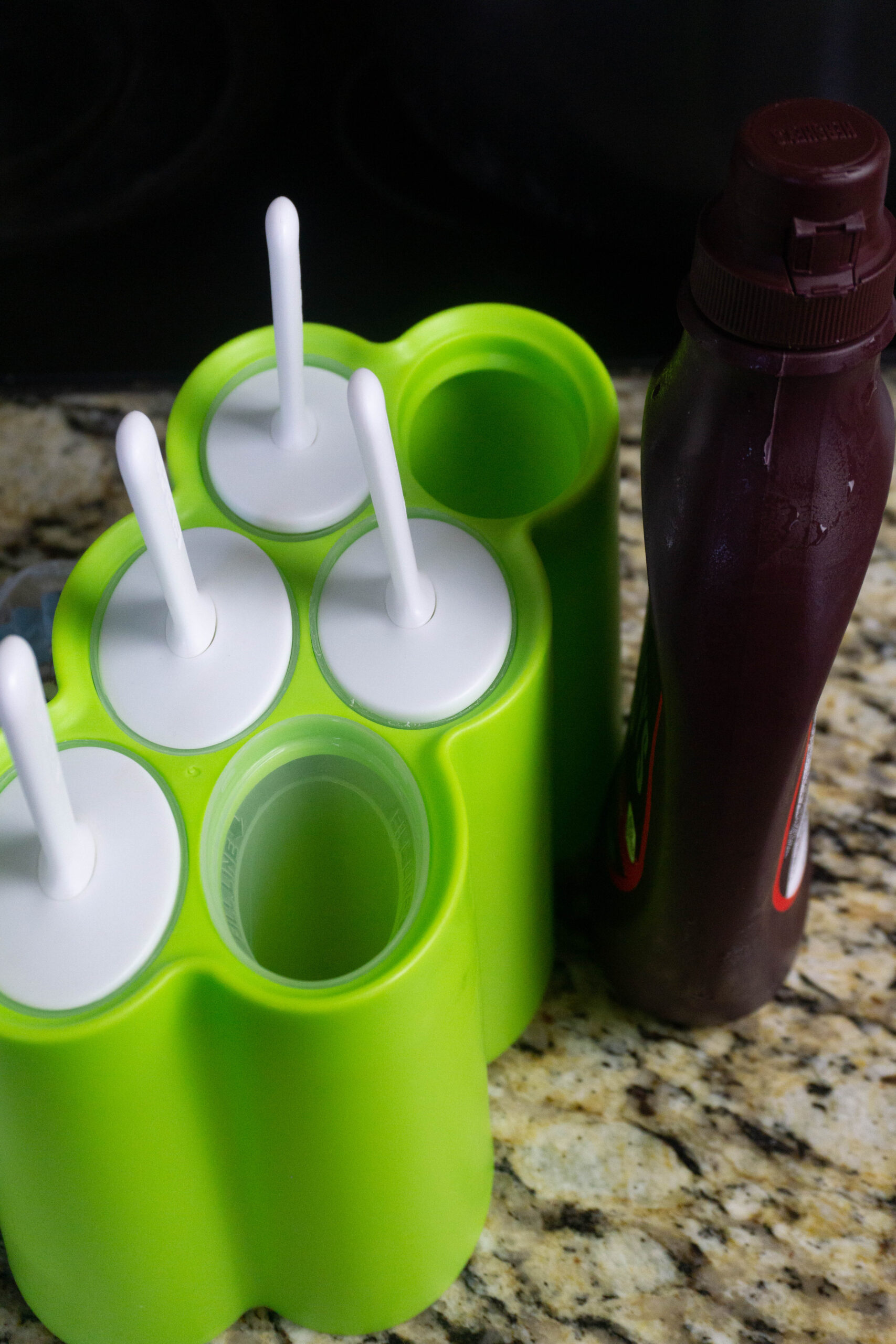 Ingredients:
*1/4 cup milk – per pop (this depends on your mold size)
*1 tablespoon chocolate syrup – per pop
*5 marshmallows – per pop
Instructions:
*In a liquid measuring cup whisk together milk and chocolate syrup.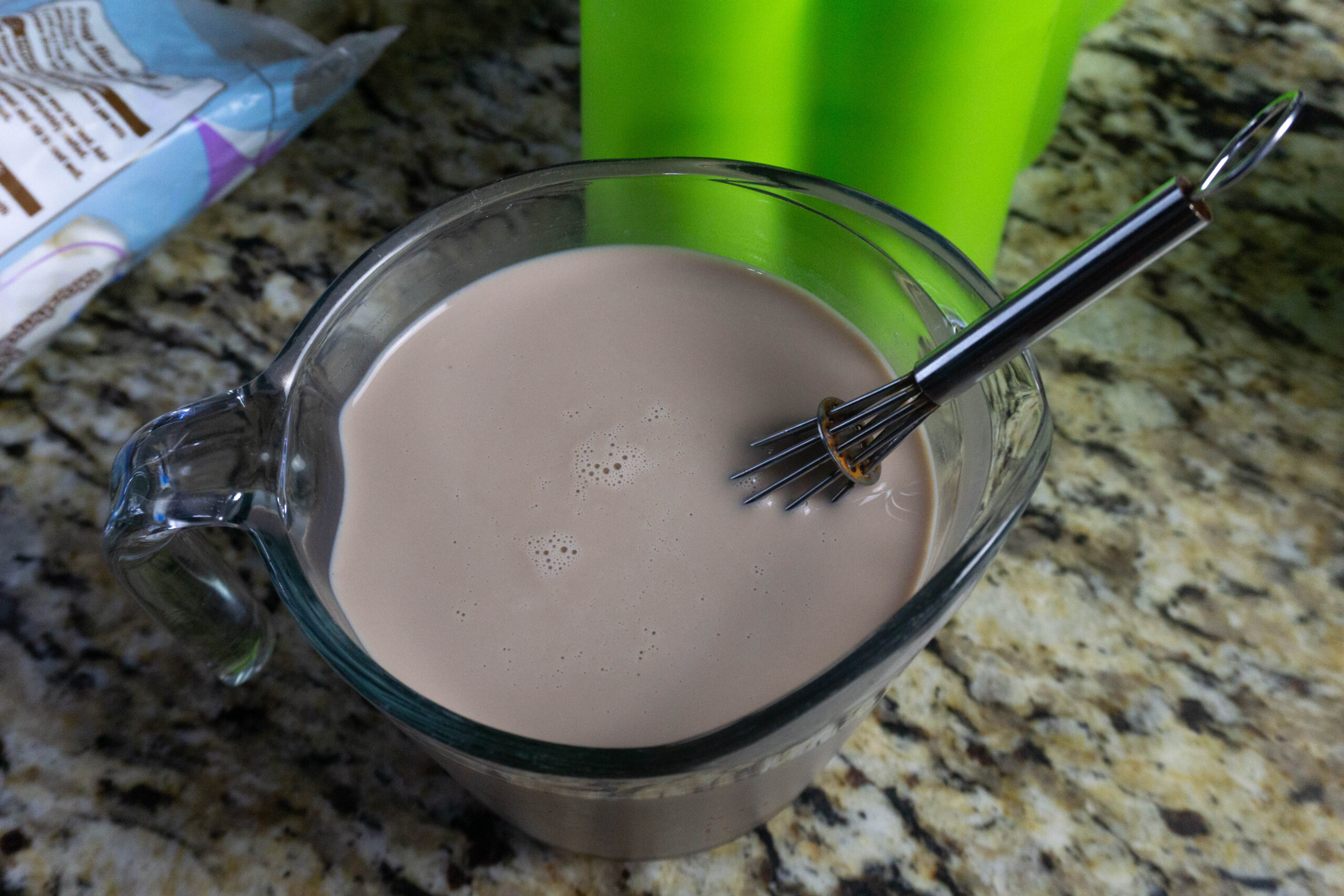 *Place 2 marshmallows into the pop mold and then add some chocolate milk. Repeat until the mold is full.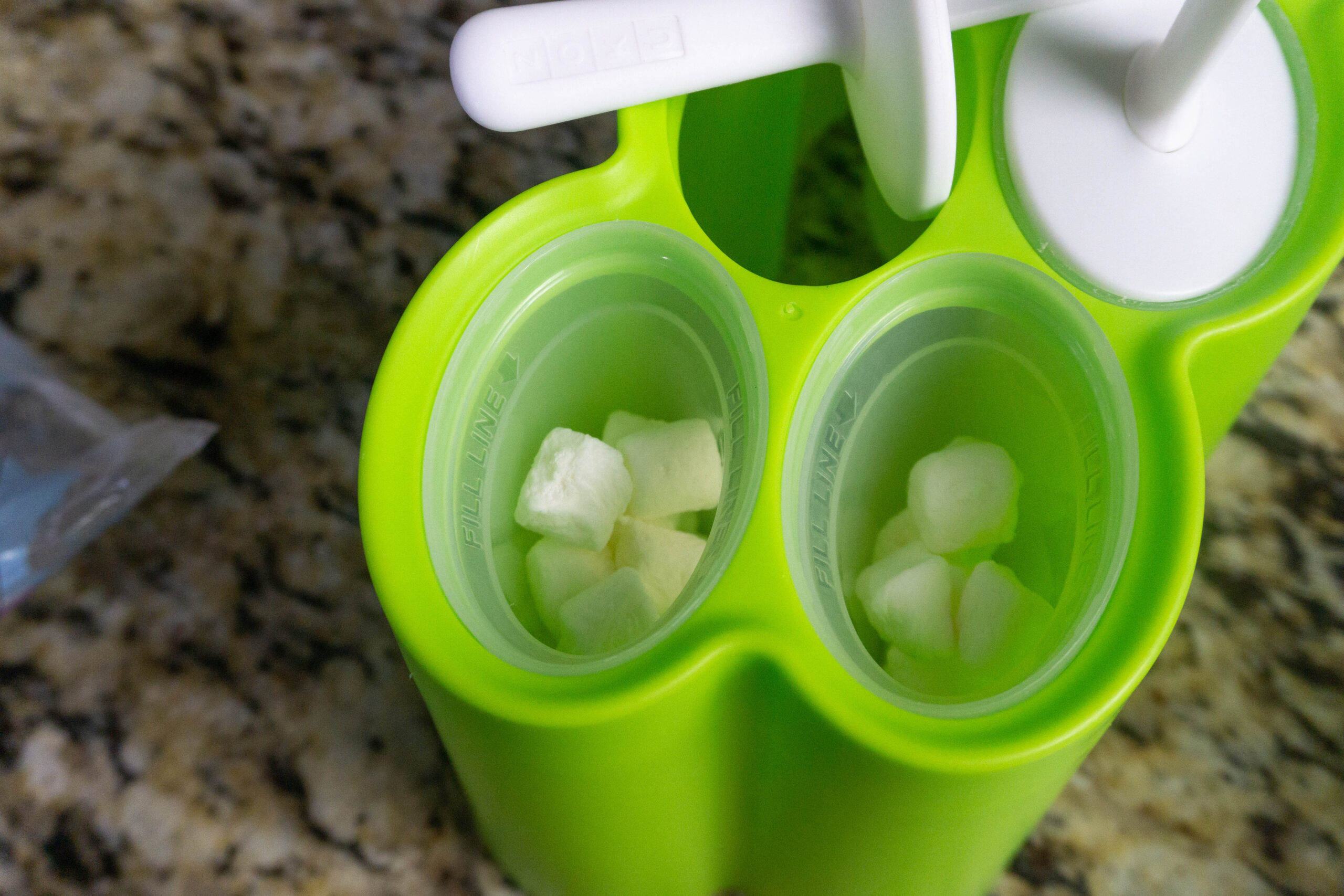 *Freeze overnight for the best results.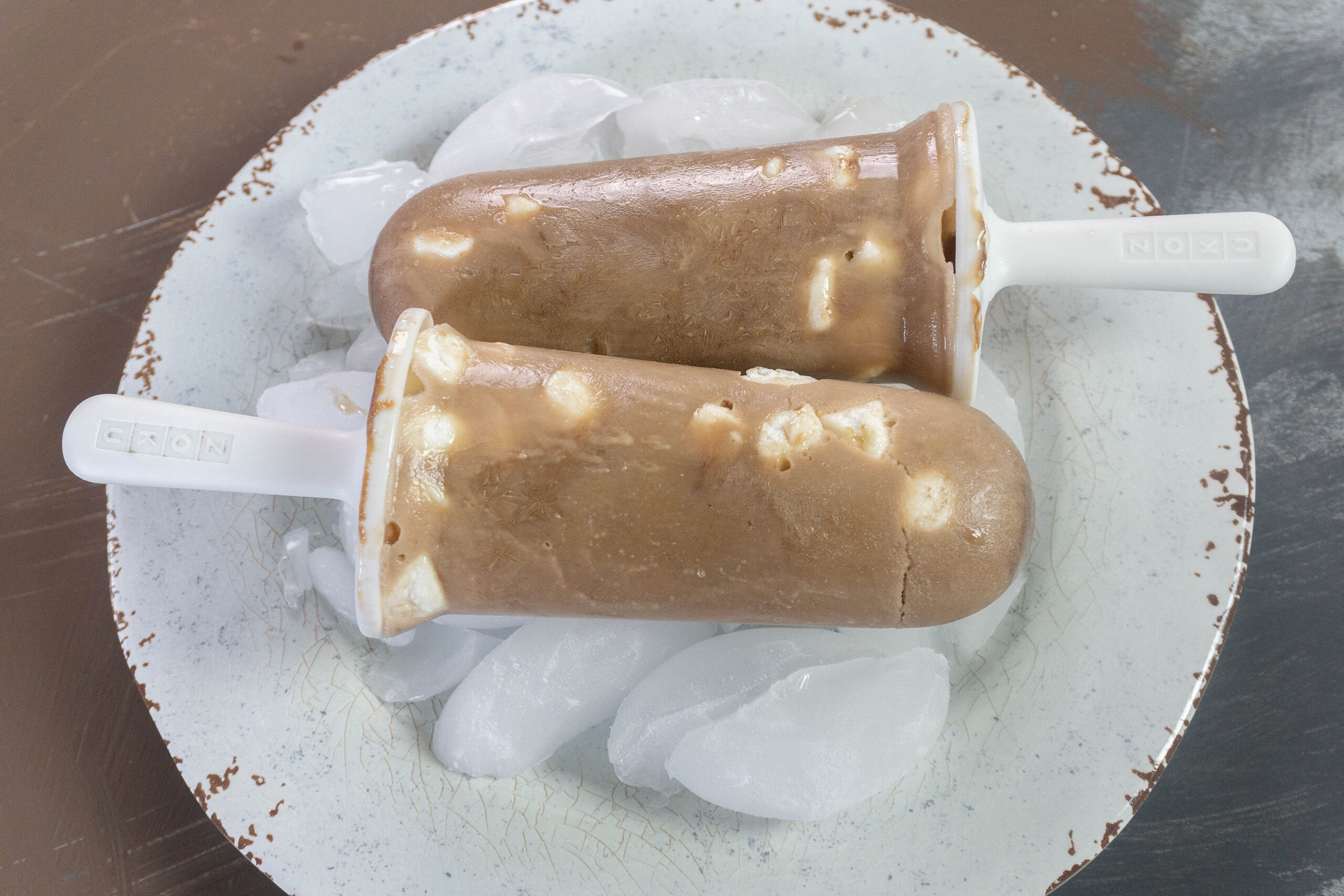 And there you have it! A yummy treat for those long hot days! Let me know if you make them and how they turned out, in the comments below! They are so good!
PIN IT!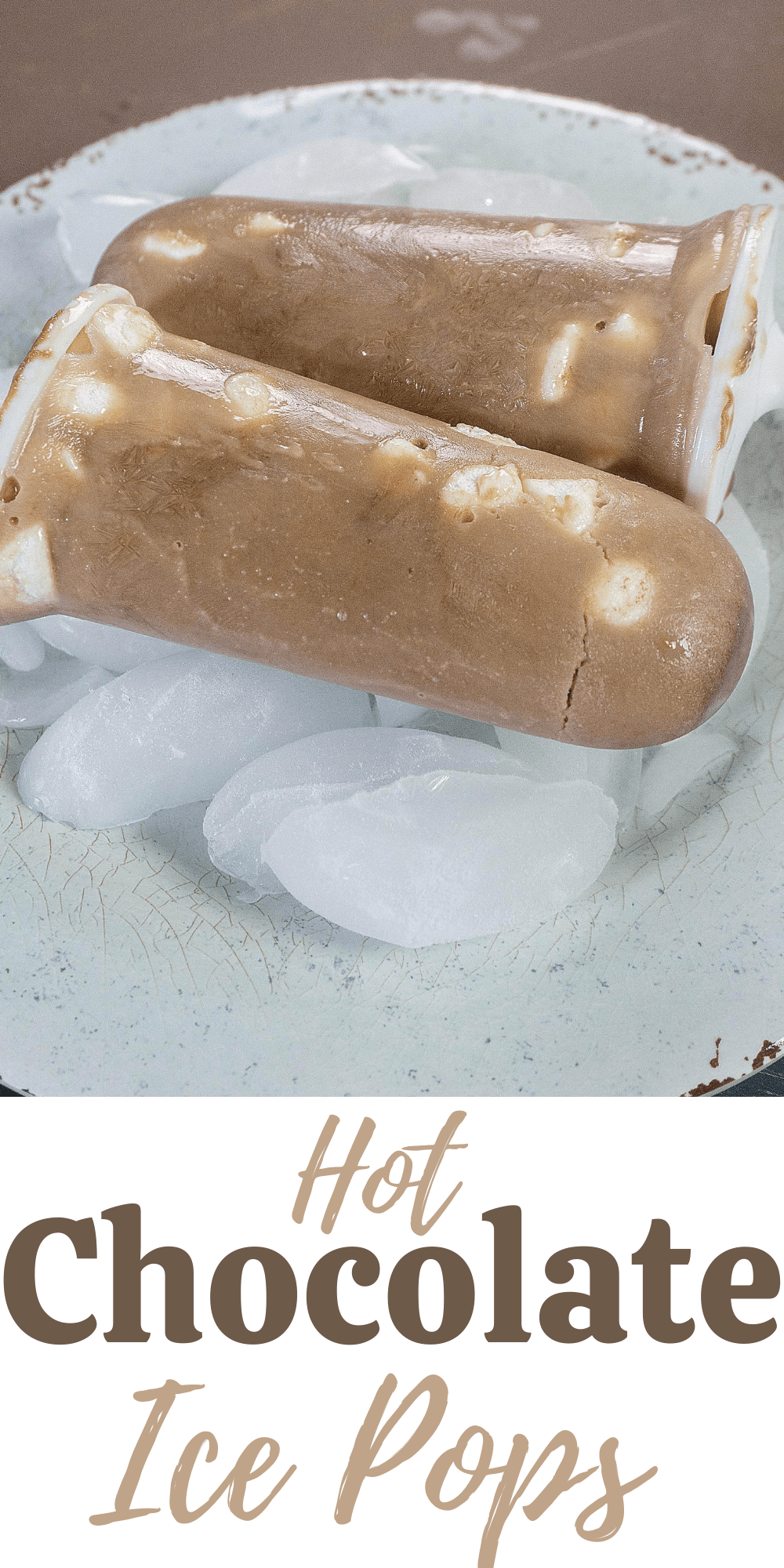 If you are searching for more, yummy icy treats, be sure to check out these recipes:
*Blueberry Yogurt Swirl Popsicles
*Creamy Peach & Honey Popsicles
And, if you have a teething baby and you breastfeed, then this yummy-for-baby breastmilk and banana popsicles are awesome! These help to soothe your baby's gums when they are teething and they are healthy too!