*4th of July Hibiscus Blueberry Popsicles! I was given permission to post this yummy recipe! Enjoy!
Searching for an icy treat for the 4th of July! Ya, me too! But, you won't have to look too far because I have a yummy idea for you! How about Hibiscus Blueberry Popsicles for the 4th of July celebration? Yes, please!
Celebrity Chef Zipora Einav has the recipe for her Hibiscus Blueberry Popsicles, below!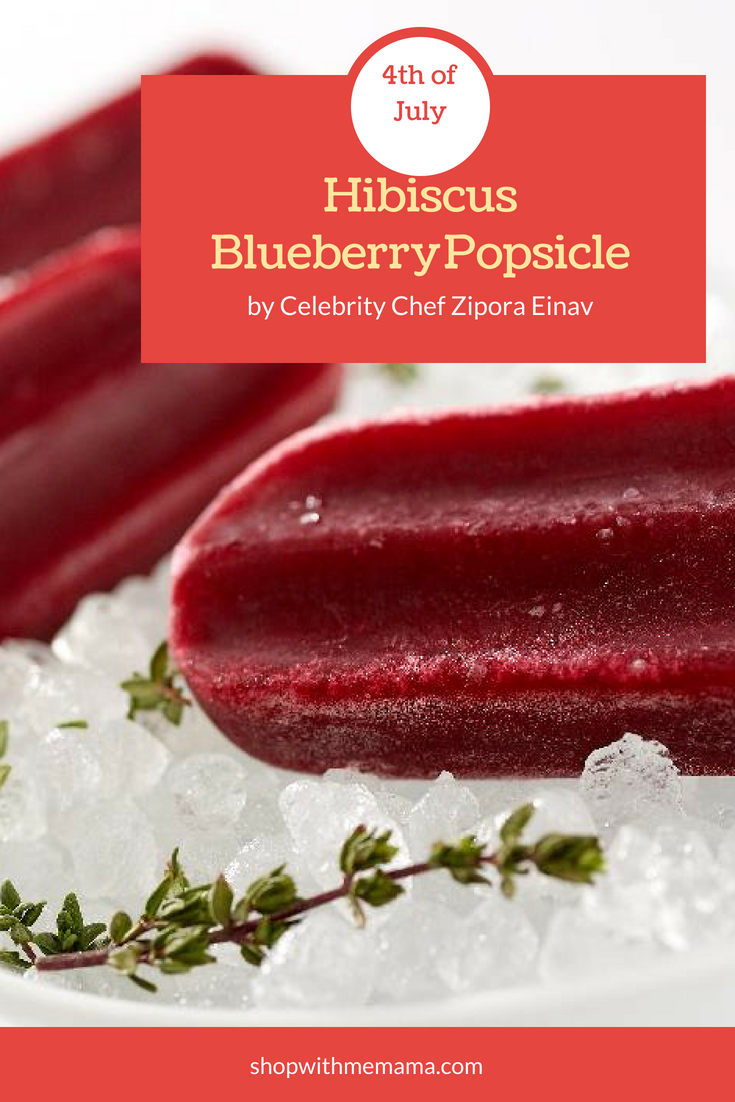 Hibiscus Blueberry Popsicle
(Makes 8-10)
Ingredients for Step 1
½ cup maple syrup
2/3 Cup Water
3 TB Dry Hibiscus Petals
Ingredients for Step 2
Juice from 4 fresh lemons
1TB Lemon Peel
1 ½ cup water
¼ cup Fresh Blueberries
Note: You will need 8-10 Popsicle Molds and Sticks for your Hibiscus Blueberry Popsicles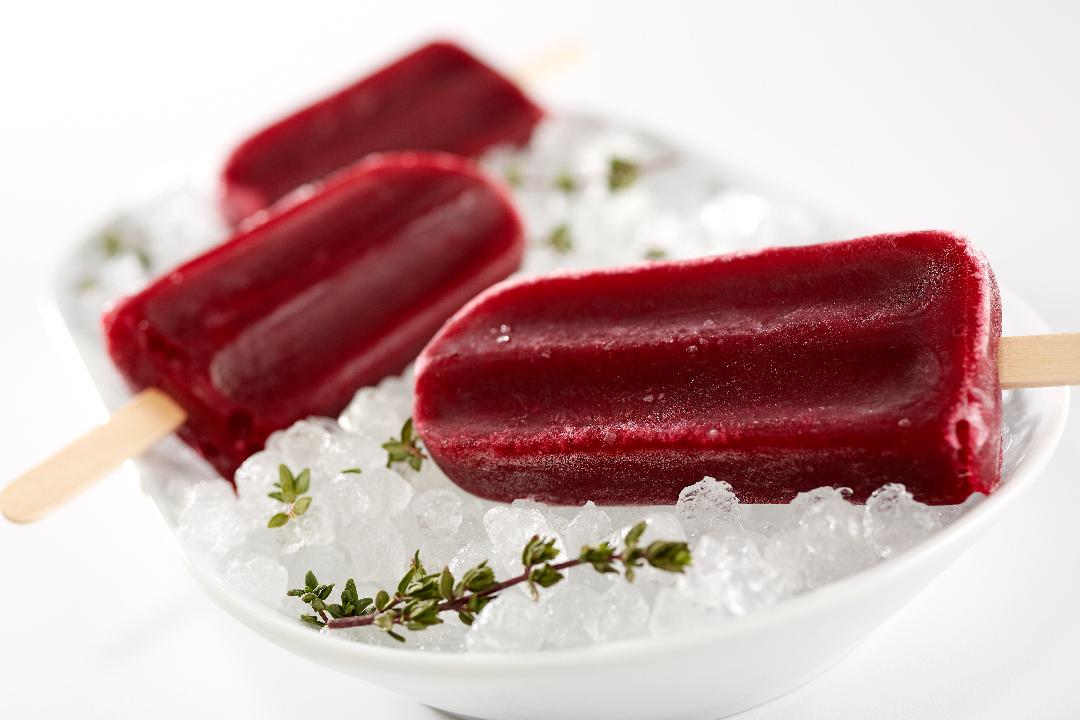 Instructions on how to make Hibiscus Blueberry Popsicles:
1. In a small pot, mix the maple syrup, 2/3 cup water, and hibiscus petals and heat up on low heat for 5-7 minutes.
2. Remove from heat and let cool for 15-20 minutes; then strain the mixture and throw away the Hibiscus petals.
3. Combine the fresh lemon juice, lemon peel, and 1 ½ cup water; then mix with the Hibiscus water and pour into a measuring cup
4. Fill 8-10 popsicle molds with the liquid and add the popsicle sticks to each mold. Then add 4-6 whole fresh blueberries into each mold; set the cover on top of the mold.
5. Place in the freezer for 12 hours or overnight.
6. To remove the frozen Hibiscus Blueberry Popsicles, rinse the mold under hot water for 30-40 seconds and remove gently. Then serve and enjoy!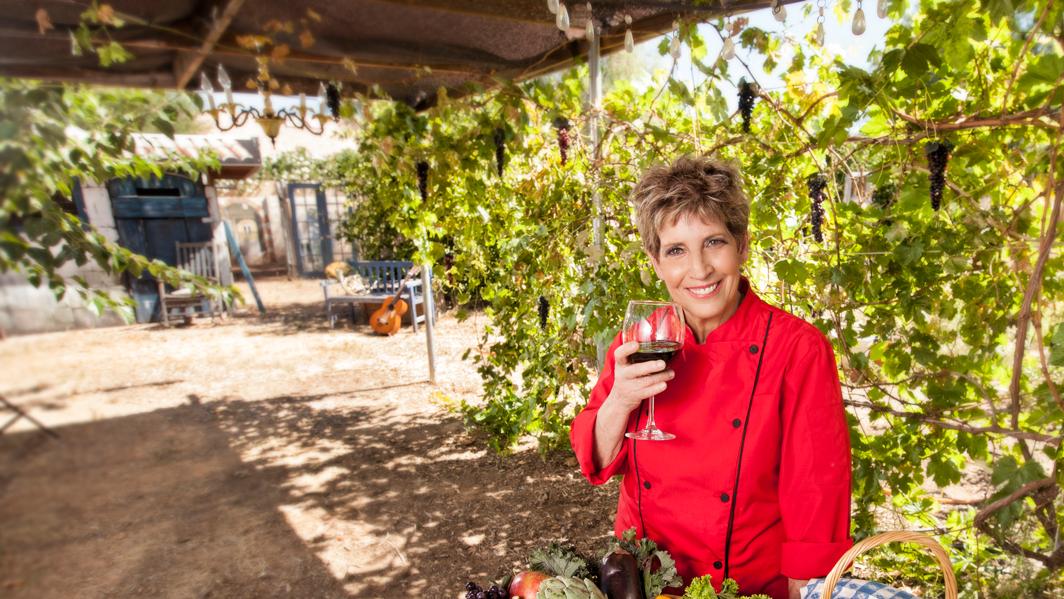 About Chef Zipora
Chef Zipora Einav is an accomplished private chef who has cooked for some of Hollywood's most notable celebrities – Bob Hope, Jack Nicholson, Mariah Carey, Pierce Brosnan, Scarlett Johansson – and for professional athletes, including former National Football League star Donovan McNabb. She tells me the below is a favorite with many of her clients.
She is the author of Recipe for a Delicious Life, which includes recipes, a classical music CD titled Music for a Delicious Life, and her anecdotes and adventures while traveling the world as a private chef.
She founded her company, Chef Zipora Enterprise – Comfort Food in Harmony with Your Health™ – to improve people's lives by empowering them to eat well and embrace a healthy lifestyle. The company achieves this through its food, music products, books and edutainment programs.
Will you be serving Hibiscus Blueberry Popsicles at your 4th of July celebration?