When it comes to home renovations, it can be a daunting task, if you do not have the help of remodeling contractors, especially if you are wanting to change a lot of features of your home on a small budget. Having the home of your dreams is something we would like to make a reality. And now, thanks to the internet, teaching yourself the skills to carry out simple DIY jobs at home has never been easier. Below are some Easy Home Renovation Ideas.
You can follow step by step tutorials on YouTube or find some home renovations blogs to read and take heed of their advice when it comes to trying out suggestions in your own home. However, it is essential to bear in mind that some jobs do need to be carried out by a qualified professional.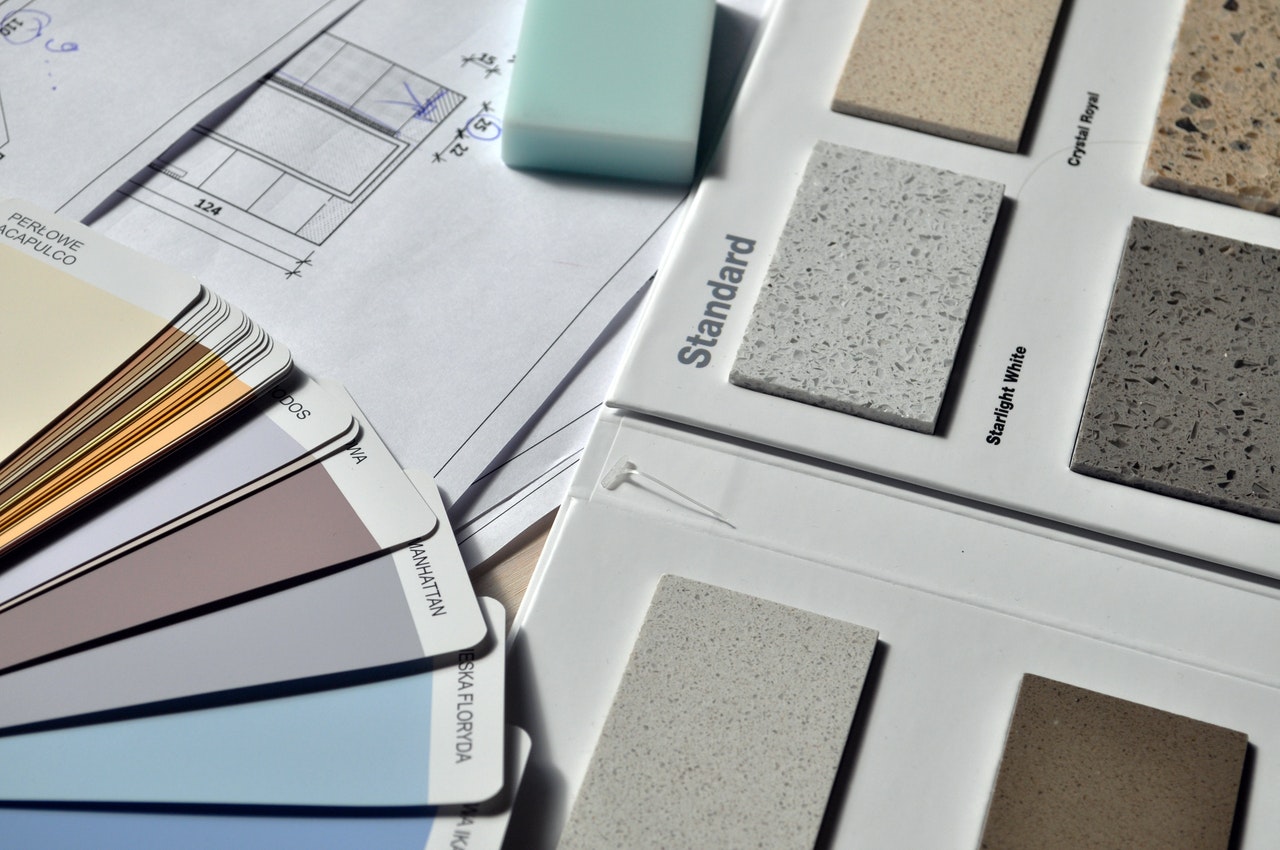 Easy Home Renovation Ideas
Jobs including electrical, major structural changes, gas works, or major plumbing renovations are best undertaken by someone with extensive knowledge and training in their chosen area of expertise.
For example, if you want to mount your TV onto a wall to maximize space and remove the need for a bulky unit to stand the TV on, a TV mounting service is advised to make sure your TV is held securely to the wall with the correct support and does not damage any wiring or support structures behind the wall. What are the best jobs for you to take on yourself around the home and finally start to work towards getting the home of your dreams?
Decorating
Arguably, this is the last job you will want to be doing if you have major works planned for the home. But also arguably, this is the easiest way to give your home a new fresh feel and a full makeover.
The devil is always in the detail when it comes to decorating and neglecting the prep work will show in your finish. For a high-quality professional finish, you want to take your time to prep the area first. By this, we mean cleaning down walls, surfaces, and woodwork to remove any dirt and debris.
Fill in holes from where you have hung pictures and decorative items on the wall and give it time to dry completely and leave a smooth finish before decorating over it. Consider using lining paper as a base for painting walls or a good primer to help give you a good base to work from. Strip wallpaper completely and remove any leftover pieces and prepare the walls ready for their new covering.
This applies to woodwork too. As tempting as it can be to skip the steps, the final result will be worth it and last for much longer if you take the time before you start to be thorough in your preparations. Strip old gloss paint from woodwork and sand down any rough edges and surfaces before reviving with your new chosen color.
And, after doing all of this, only then should you start your painting or wallpapering your chosen walls. Use edging tape to help give you clean crisp lines as you would get from a professional. Opt for better quality tools to help you apply the paint and/or wallpaper easily and get it done faster.
Flooring
Whatever type of flooring you are looking for, you might surprise yourself and be able to fit this yourself. If money is tight or you simply want to do as much of the work as possible, then you need to decide on the type of flooring your want and what is best for your home.
Restoring real wood flooring if you can, is becoming more and more popular. Strip back any flooring you have down now and see if you are able to restore the original flooring yourself. This isn't always possible but taking the time to fully clean, strip, sand, and prepare the wood will ultimately give you the base before you think about varnishing or painting the wood and sealing it to protect from damage.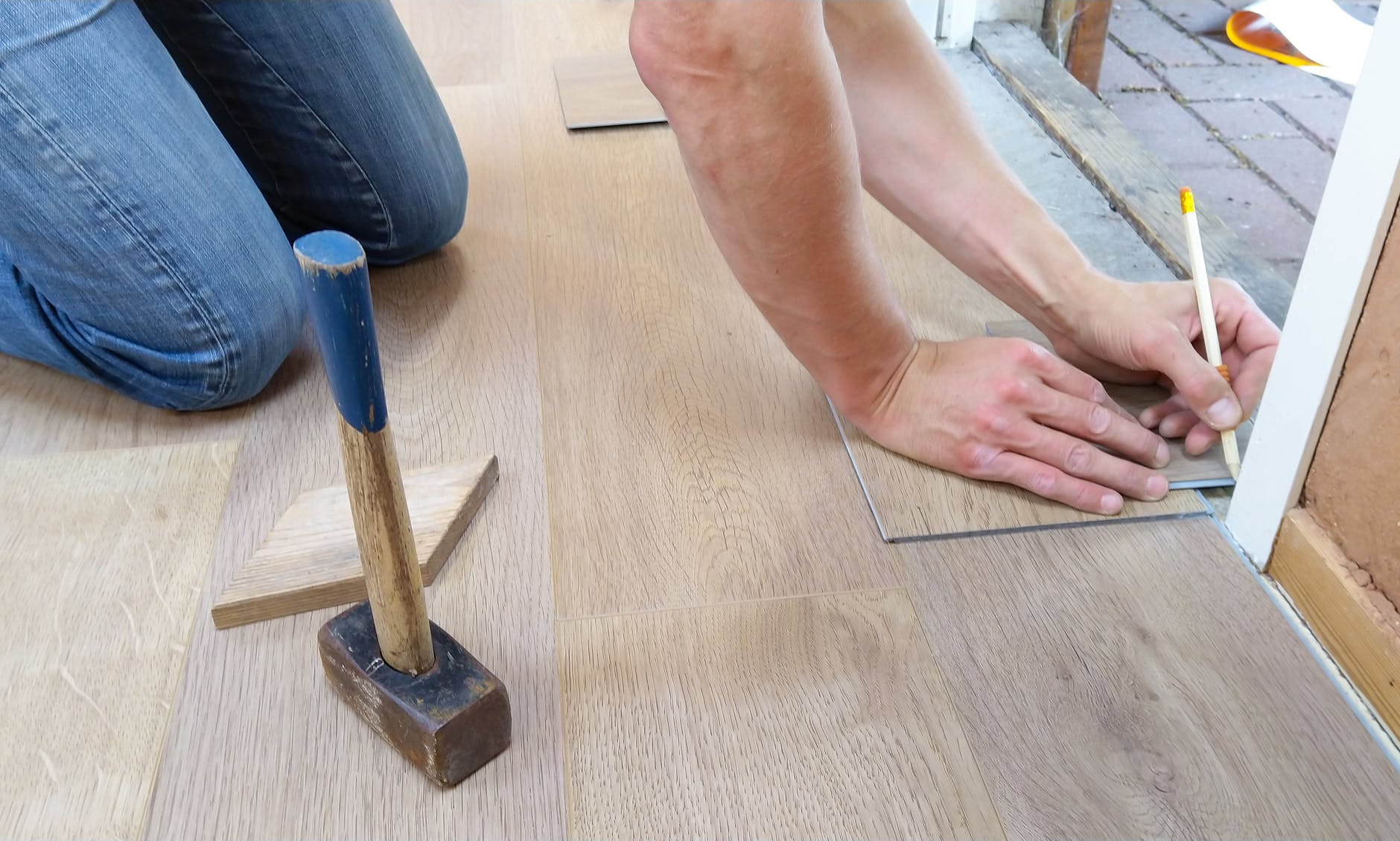 Be prepared, this process will take you a while depending on the size of the room or area you're working on. This isn't the job for those in a rush.
If restoring your flooring isn't for you or isn't an option, then how about teaching yourself to lay laminate flooring or carpet? Suitable for all areas of the home, get to grips with the fitting yourself, and save money on hiring people to do this for you. How about going for something different on your staircase and adding tiles to the backstep with laminate, vinyl, or carpet on the step itself for a different look?
Stair runners are becoming more and more popular. With carpet covering the main center section of each step, the edge of the step is on show and can be left as a treated and stained wood or painted to match your decor.
Crown Moulding
Add a touch of elegance to your rooms by installing crown moldings. Simple to do: add to the top of your walls where they join the ceiling or around the middle of the room to separate the top and bottom sections – this works particularly well in rooms with high ceilings.
Elegant and installed in a few simple steps, crown moldings will character to any room and give your home renovation efforts a boost.
Once you have them fitted in place, you can then choose to decorate them as you wish or change up your current decor to show off your new moldings is always an option too!
Window Dressings
The windows are the eyes of your home. What do your windows say to those looking from the outside in? While replacing windows yourself is something only those with experience should take on – there is nothing stopping you from adding a touch of flair to the look of your windows by dressing them up and making a statement with them!
From blinds to drapes and layered voiles, you can find the perfect window style to match your interior style fairly easily and cheaply too. Have you considered indoor window shutters? A traditional feature on the windows of homes in Southern and more suburban areas, they can do more than add style and sophistication to your windows.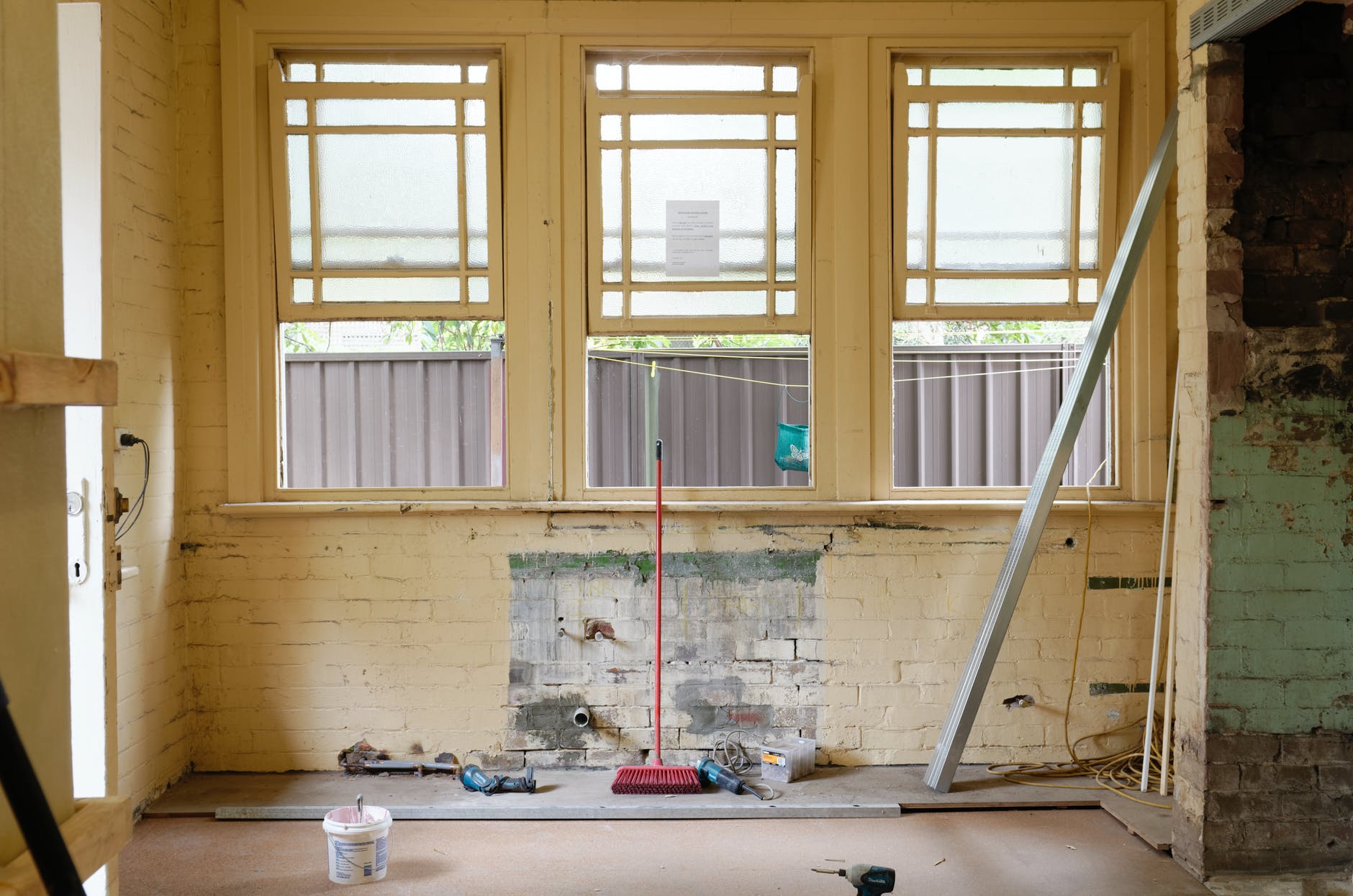 Indoor shutters are ideal from blocking out the sun streaming through your windows – hence the popularity in the Southern states! And on a cold winter's day?
Then closing the shutters can help you trap the heat inside your home and keep it warmer than shutterless windows.
For a more whimsical look, drape thin curtains to allow light to flood the room or opt for horizontal or vertical blinds that can be opened and closed as and when needed.
Upcycling
Upcycling has taken on somewhat of a revival in recent years. The bonus part of recycling? You already own the furniture you want to upcycle meaning you don't have to buy brand new.
Take the time to fully prep your furniture removing old paint, rough edges, and/or material that might be attached. As you would if you were decorating your home, it really does pay to do the prep work. This will give you a better quality of finish when you get to the finishing stages of the project.
Make sure to use the right tools for the job at hand. Including the correct paint for the surface you are upcycling. If you are using fabric, make sure to allow for mistakes and buy a little bit more than you need in case you need to rethink your plans or you need more than expected due to mistakes.
Did you know, it is easier to upcycle your kitchen units than to replace them? And of course, cheaper too! If stretching to a completely new kitchen is out of your budget, then how about changing the look of the units instead?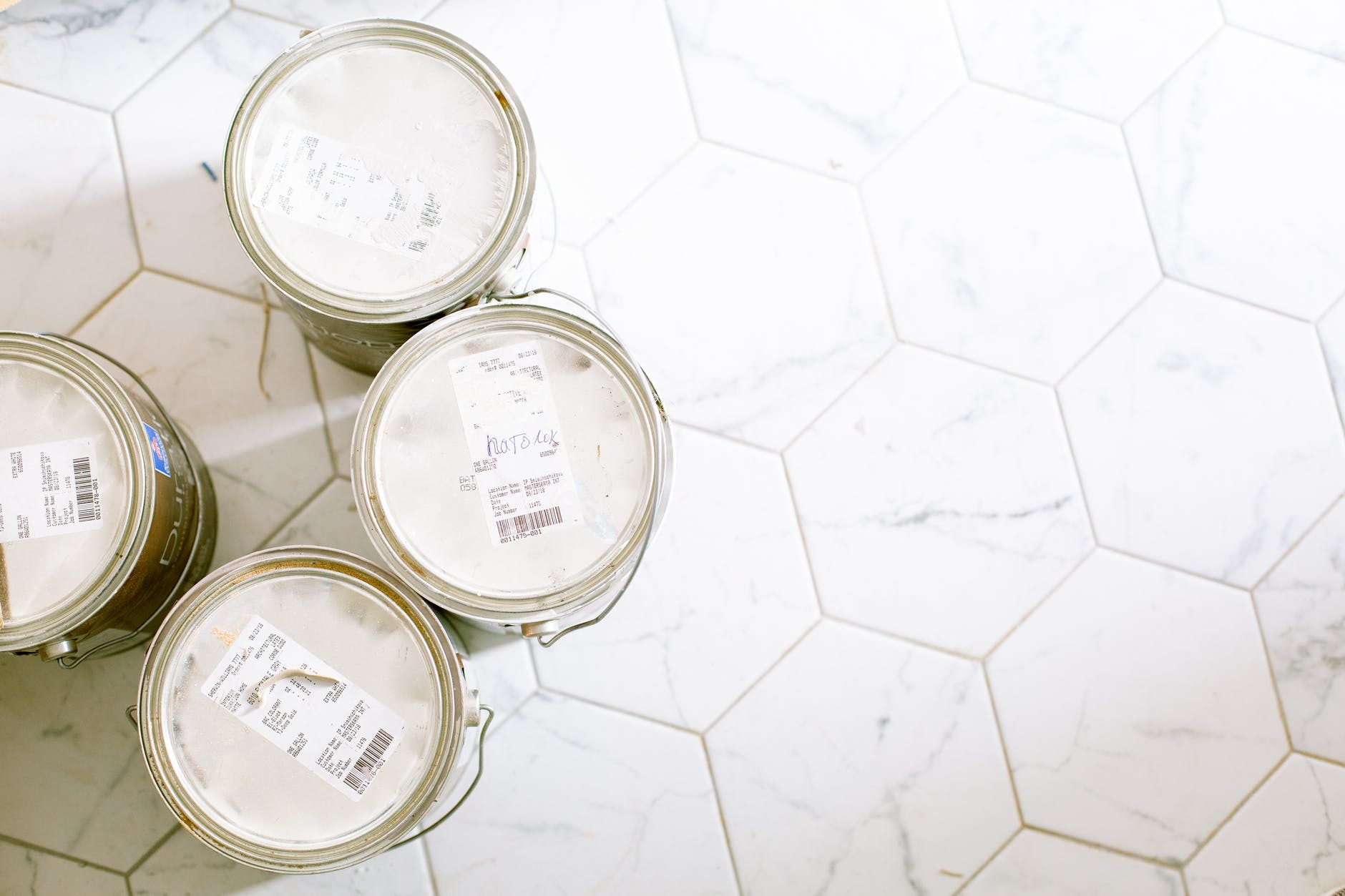 Accessories
Arguably one of the easier parts of remodeling your home. This includes replacing homewares and accessories such as door handles. Little tasks such as these can be overlooked until the bigger jobs are done, but that doesn't negate the effect changing certain parts of your home decor can have, whether you change door handles, socket covers, light fittings, etc.
Sure, the bigger jobs may still need doing, but adding the finishing touches and paying attention to the small details can really finish off the look and complete your hard work in overhauling the style and decor inside your home.
Of course, the better your own personal DIY skills, the more you will be able to achieve it easier. But remember, even if you are learning as you go, take your time, plan all the work fully and start as you mean to go on. The more attention you pay to the beginning of the process and preparing surfaces for change. The better the final result will when finally complete the look and get the home you have been dreaming of.